Growing up, my Christmas was for dressing up: It was for good dishes, getting the box of silverware out of the hutch, and red satin dresses with a stiff crinoline or two (those were only a couple of years, but they were my favorite). Granny wore perfume; one time Pa-Paw wore a sports jacket. So I started thinking, if one wanted to get fancy for the holiday and yet not cook, where could one go? Do you get coal in your stocking just because you didn't get your act together?
No. Get out that red satin, shine those shoes, but before you head out, please at least call! You'll have to be a bit flexible with your celebration, but at press time, these lovely spots on the peninsula (getting "fancy Charleston") still had a spot for you on Christmas Eve. And one more note: Remember, the servers who serve you, and I know of which I speak, will have to postpone their holiday to serve you yours, so remember to add a little holiday cheer to the end of that check.
Le Farfalle
15 Beaufain St.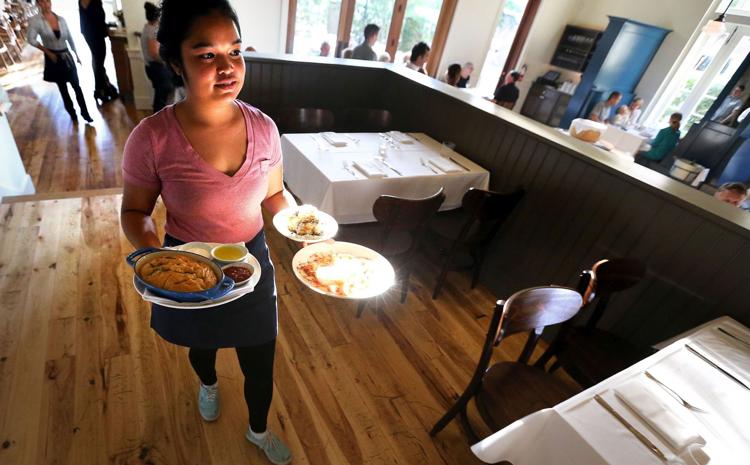 If you are looking for a tradition, then Le Farfalle has a delicious one celebrating the traditional Italian "Feast of the Fishes" on Christmas Eve. They'll be open for brunch and dinner and will serve the feast in addition to the regular menus. And you really don't have to decide (isn't that a gift?) which menu you'd like because the special menu will be available a la carte too if you wish.
Oak Steakhouse
17 Broad St.
Forgo cooking that roast beef or standing rib roast that will have you stressing by the stove. Let Chef Jeremiah Bacon and his team craft a decadent dinner of perfectly cooked beef for you instead. Of course, Oak Steakhouse has excellent offerings beyond steak, but to me, few things say celebration like that entree, especially with a side of potatoes (which you can get because the staff is serving the regular menu for the night).
McCrady's Tavern
2 Unity Alley
Although the tavern's menu doesn't have goose on it, there is still something definitely Dickensian about dining on Christmas Eve here, that is, English with a Lowcountry twist. Maybe it's the colonial vibe of the ghosts and Christmases past in the tavern that's seen so much, the dark wood detailing, or or maybe it's the special menu that includes Baked New England Oysters or Pastry Chef Katy Keefe's promised Buche de Noel (Yule Log) dessert. Chances are with a little Madeira after dinner from the bar, you just might be "keeping Christmas well in your heart" like Ebenezer did after all.
Slightly North of Broad
192 East Bay St.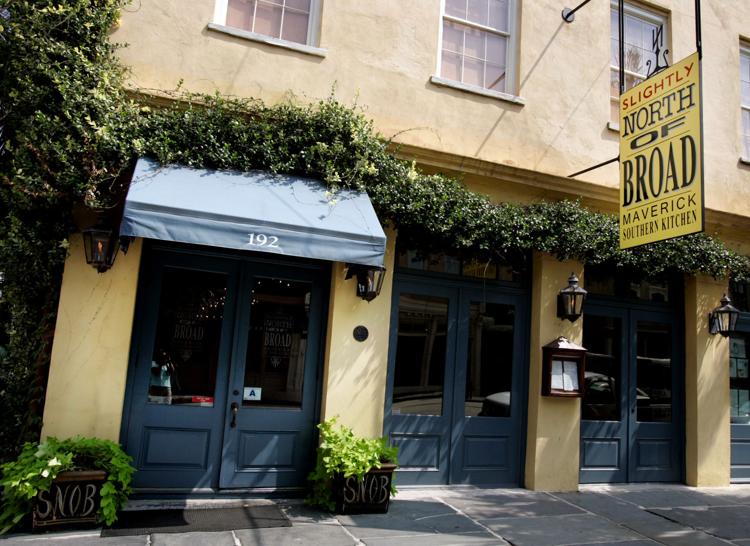 This time last year, we were saying adieu to Chef Frank Lee's long tenure at the helm of this kitchen, but this year finds it firmly in the good hands of Executive Chef Russ Moore, who obviously learned the SNOB style from the best. Moore is serving the restaurant's regular menu for Christmas Eve dinner (the lunch is already well booked), so if celebrating with well-executed classics including Shrimp & Grits, pan-seared local fish, or oyster stew is your Christmas wish, then let them know to set a place for you.
Stephanie Burt grew up in Charlotte on good Southern cooking and lots of books. She received both her BA and MA in English from UNC Charlotte and was a former instructor of English and American Studies there. She has made Charleston her home since 2005. Stephanie also is the host of The Southern Fork, http://thesouthernfork.com, a weekly podcast of culinary conversations with a Southern twist. Reach her at food@postandcourier.com.