In a change from the past two years of contending with a global pandemic, Spoleto Festival USA will once again infuse Charleston's stages and streets with a dynamic whirl of artists hailing from various parts of the world. The 2022 festival marks its return to hosting international performers, its first such foray following its 2019 festival, after which the pandemic shelved non-domestic programming.
The festival has announced its 2022 program, boasting a sizable lineup of 124 performances and events featuring more than 70 international artists and nine (and counting) world and U.S. premieres.
Filled with innovative opera, a global reach and works with Charleston roots, the festival runs from May 27 to June 12.
And the participating artists have a great deal to share about where we have come from, as well as the role that faith has played along the way — often doing so with a level gaze at the past. Reframing or flipping narratives, many are reclaiming that past, while also lifting up and folding in marginalized voices or points of view. 
Enter a new general director 
The change at Spoleto is taking place offstage, too. The 2022 festival is the first for newly anointed General Director Mena Mark Hanna. While many of the works on the 2022 program were already in formation before the retirement of longtime leader Nigel Redden, an overarching intentionality is reflective of Hanna's vision moving forward.
"We want to feel anticipatory. We want to feel prescient," Hanna said. "We want the art to be a way where people can experience different ideas, different processes, different concepts that they haven't been exposed to, and not be afraid of them."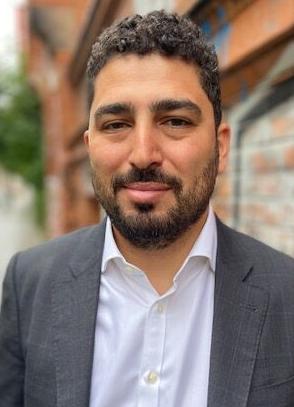 Hanna's own background embraces a global perspective akin to Spoleto. Its international modus operandi has been a festival hallmark since it debuted in 1977 under the leadership of Italian composer Gian Carlo Menotti.
Born in London and raised in New Jersey as a first-generation Coptic Egyptian American, Hanna most recently served as founding dean of the Barenboim-Said Akademie in Berlin. Before that, he was assistant artistic director at Houston Opera. He was educated at Temple University's Boyer College of Music and Dance in Philadelphia and Oxford University in England.
And his first festival embraces such worldliness, with numerous world premieres, as well. 
'Omar' and more
Among them is the highly-anticipated opera "Omar," with music by Rhiannon Giddens and Michael Abels that is directed by Kaneza Schaal and conducted by John Kennedy, Spoleto's resident conductor and director of orchestral activities.
The festival was forced to twice postpone the production due to the pandemic, delays that afforded Hanna the opportunity to launch his tenure with the splashy offering with local connections. Its protagonist, the enslaved Muslim Omar ibn Said, first landed in America in Charleston.
Hanna noted that during his interview process, "Omar" particularly struck him.
"This piece is obviously the locus of what is coming out of the festival," he said.
Hanna's own imprimatur is evident in another world premiere, which he brought into the festival. Karim Sulayman's opera "Unholy Wars" reframes the early baroque works through an Arab American perspective. 
"There is a religious aspect there about a European othering of these crusade conflicts," Hanna said.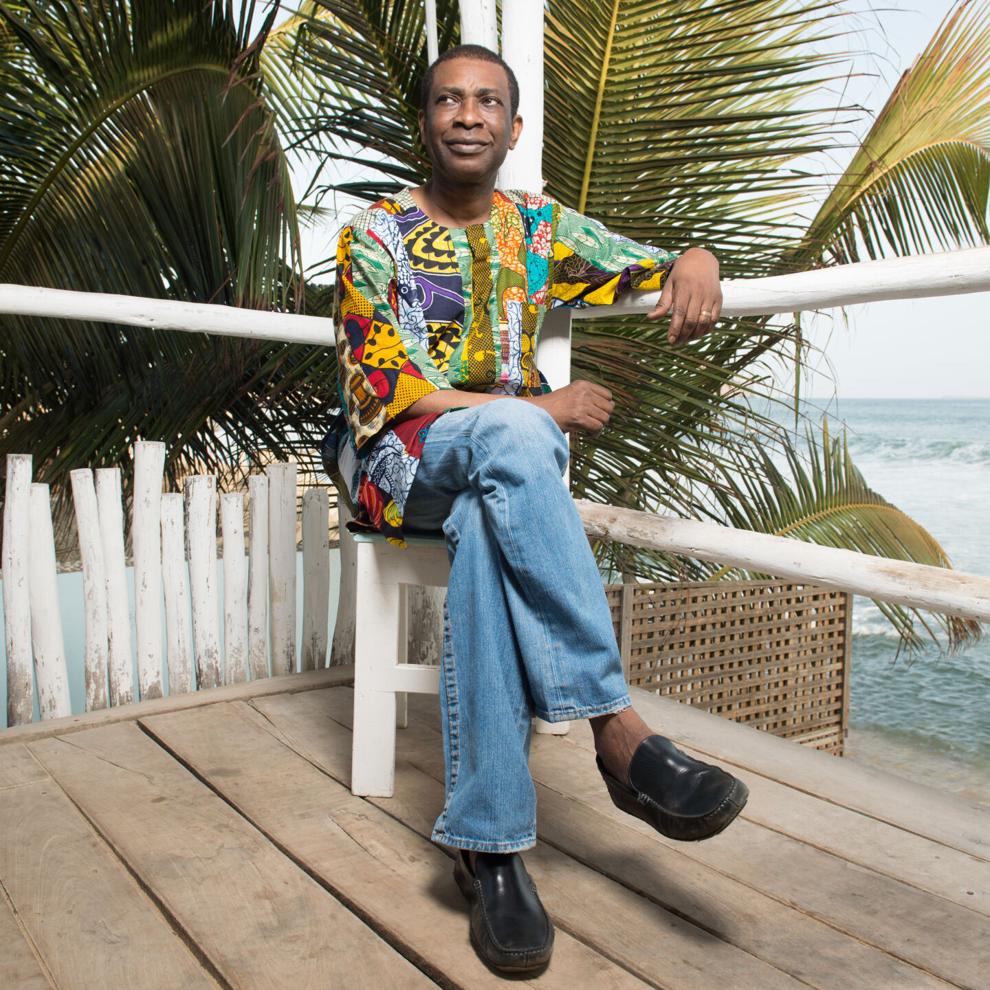 The festival will also feature a new reworking of an opera that is the work of Yuval Sharon, an innovator in the field who has reordered Puccini's "La bohème" that upends the traditional narrative.
Another world premiere takes the form of an acoustic performance of new music by internationally renowned Senegalese pop icon Youssou N'Dour, which draws on his Sufi faith. There are U.S. premieres, too, including a work by American contemporary classical music composer Nico Muhly entitled "The Street," with text by librettist Alice Goodman; composer/percussionist Jessie Cox's "Alongside a Chorus of Voices"; and Icelandic composer Anna Thorvaldsdottir's "Aion," which was first performed in 2019 in Sweden.
The ever-popular Bank of America Chamber Music holds its longstanding rotation at the Dock Street Theatre, folding in new works by Paul Wiancko, Mark Applebaum and saxophonist Steven Banks, with the latter representing the first appearance of a saxophone in the series. American composer and multi-instrumentalist Tyshawn Sorey is on the festival's music roster, too, launching a new jazz trio and taking the conductor's podium with the Spoleto Festival USA Orchestra.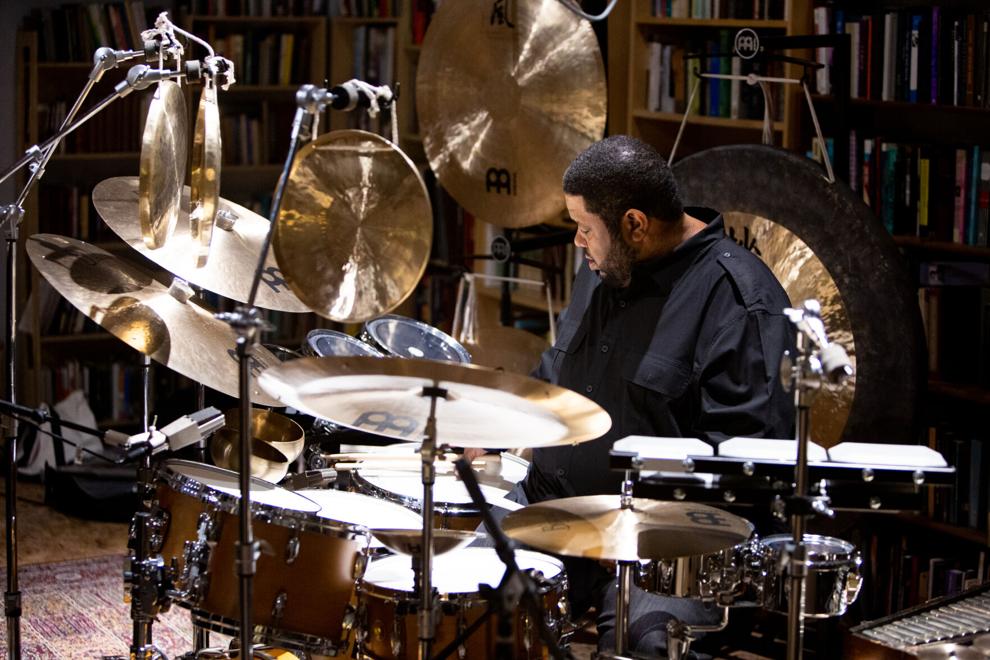 In dance, Brooklyn, N.Y.-based Reggie Wilson/Fist and Heel Performance Group brings on "POWER." Cuba's Malpaso Dance Company and stars of the New York City Ballet are also on the roster.
Theater offerings include Dael Orlandersmith's one-woman "Until the Flood" and the U.S. premiere of France-based, Norway-inflected Plexus Polaire's theatrical, visual adaptation of "Moby Dick" involving life-size puppets. A third work of theater will be announced on Feb. 22, the on-sale date for tickets.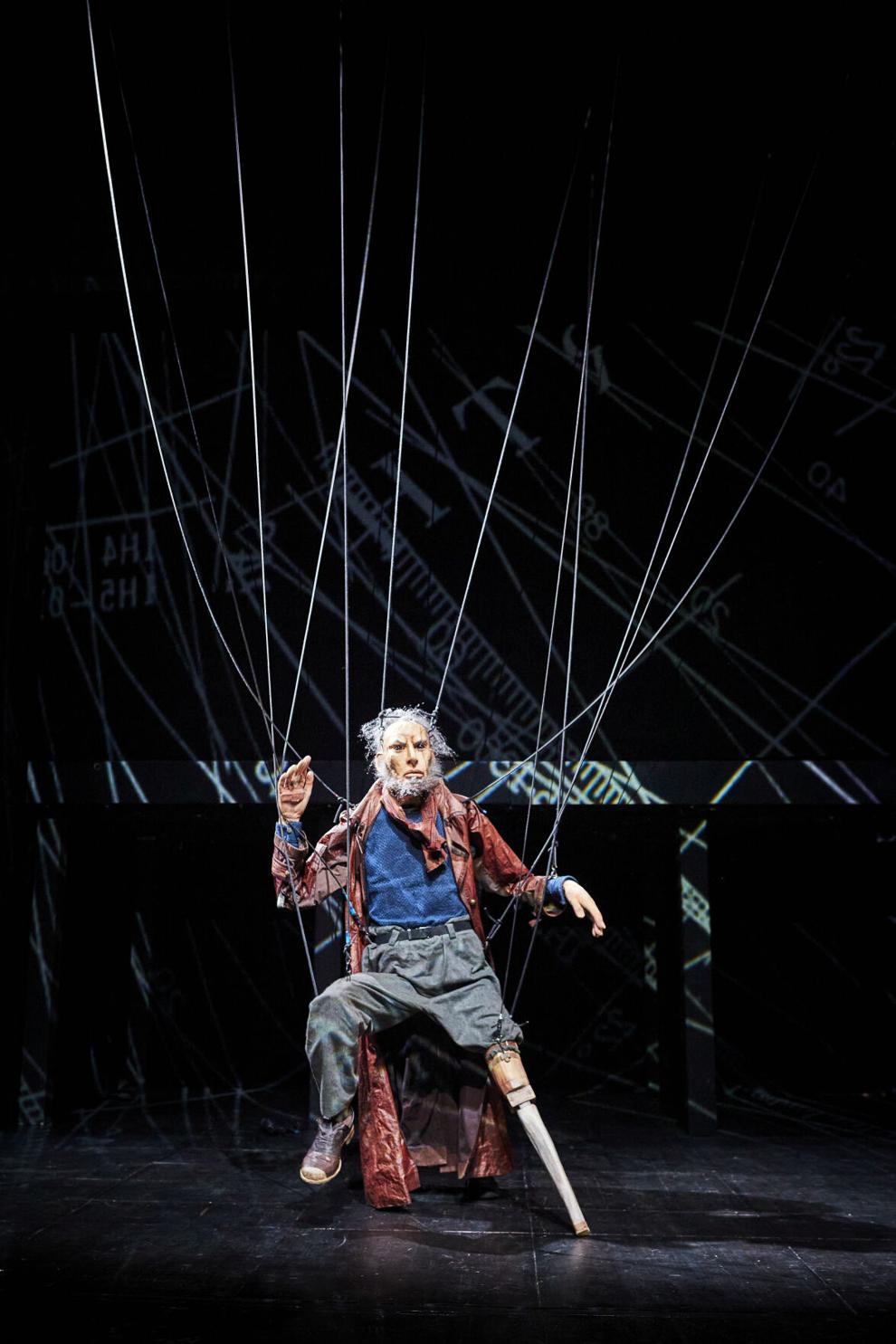 Along the way, Spoleto Festival devotees can also look for performances by Giddens, Cécile McLorin Salvant, Allison Russell, Linda May Han Oh, Molly Tuttle and others, capping off with Shakey Graves for the return of the festival finale in a new venue, Firefly Distillery.
Past, meet the present
And through it all, the programming assesses how the past has played into our present. According to a statement by Hanna, many works explore migration, "be it forced, exiled, or voluntary," while also looking at this country's origin points by including Africa as a key genesis of the United States.
"That can no longer be ignored," he said.
These themes reverberate. Giddens and Francesco Turrisi will perform selections from their albums "there is no Other" and "They're Calling Me Home," which trace African and Arabic sounds' influence on Western music. N'Dour's music embraces West African traditions as well as issues of social justice and racism.
The Black experience is highlighted. Wilson's "POWER" reimagines the devotional practices of Black Shaker communities. A choral concert titled "Lift Every Voice" commemorates the Denmark Vesey rebellion in Charleston 200 years ago. "Until the Flood" examines the aftermath of the 2014 shooting of teenager Michael Brown in Ferguson, Mo.
"You're going to start seeing specific interests come up, and I think that we're really, really, really interested in art responding to the moment in some capacity ... in finding voices that have not typically been heard, or voices that have been heard, but presenting them in a new light."  
The program also sees a shift in its longstanding tradition of choral music with its new Spoleto Festival USA Chorus, which marks the end of its partnership with the Westminster Choir. Led by Joe Miller, the festival's director of choral activities, its structure will follow that of the Orchestra, which is assembled anew each year through an audition process.
According to the festival, the participation of returning and new singers "will take on a dynamic new identity, reflecting the diverse scope of artistry, versatility and musicianship of its ensemble members."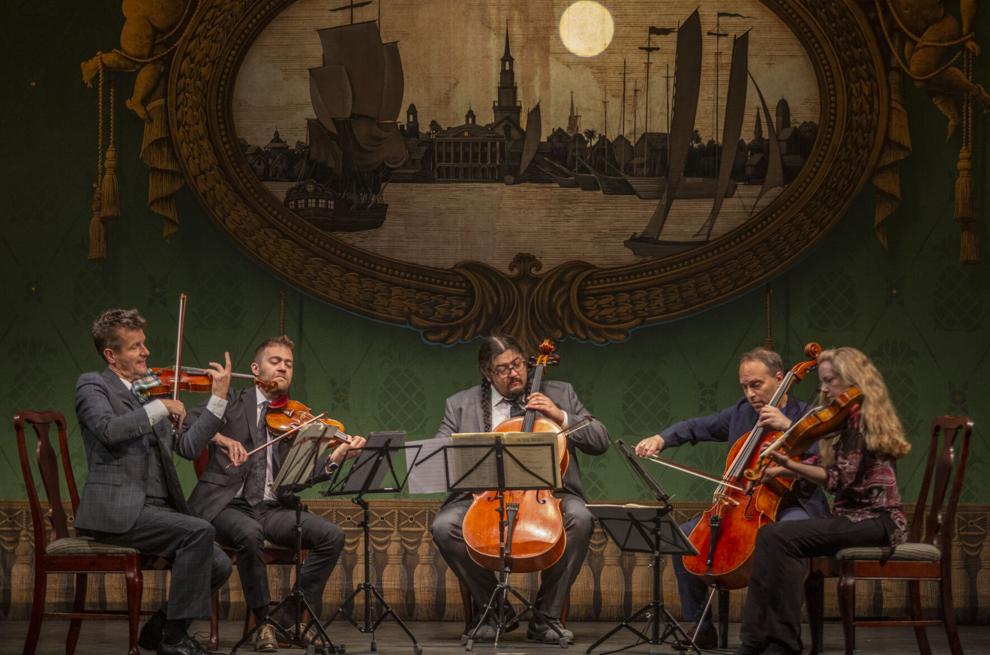 Going local
Still, with this global reach, the local gets ample play, too. Take, for instance, the full Spoleto Festival USA Orchestra performing a reconstruction of Edmund Thornton Jenkins' "Rhapsodic Overture" arranged by Tuffus Zimbabwe.
"We're sort of edging there," Hanna said of such regionally resonant fare, citing Wilson's dance piece along with "Omar."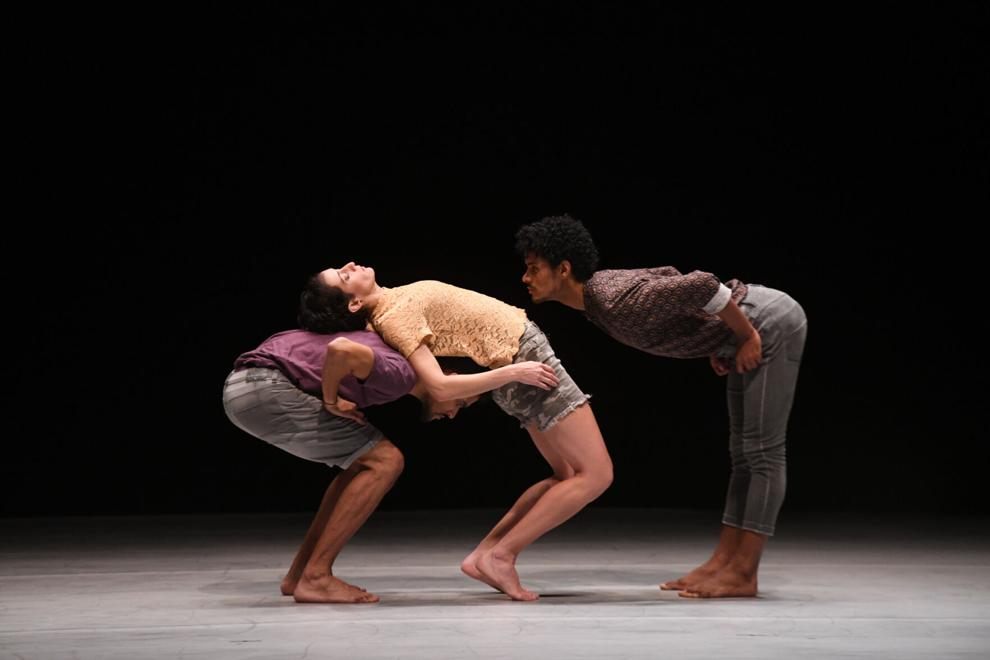 Jenkins, an American composer who rose to prominence during the Harlem Renaissance, was the son of the Rev. Daniel Joseph Jenkins, the leader of Jenkins Orphanage (now Jenkins Institute for Children). The composer spent most of his life abroad to navigate being marginalized as a Black artist in America.
Hanna said that Charleston's place in history makes it an imperative to take on such works.
"There aren't really other places in the United States where the past bleeds into the present … like Charleston. I think that makes the onus on us to have art that is current and responsive all the more important because what we would create here has a different connotation," he said, noting that when pieces like "Omar" are mounted exactly where the story happened, in the American South, the experience is different than when they eventually are seen elsewhere. 
"That makes the work created here so much more explosive, powerful. It takes on a new meaning … It has the ability to propel those works to different places throughout the country," he said. 
Beyond what's on the stage, patrons can expect other logistical switch-ups. The College of Charleston Sottile Theatre will show off its recent renovation. Festival Hall will be split into two venues, with a cabaret on one side. The finale lands at Firefly Distillery.
The festival also recently announced a vaccination-only policy for all participants and patrons of the festival.
Tickets are available to the public beginning Feb. 22 at 10 a.m. at spoletousa.org or by calling 843-579-3100.