Charleston band Argot is releasing a new single, "Lucky Son," with Charleston Scene. In honor of the release, singer/songwriter and guitarist John Brooker chats a little more about what went into crafting the song. 
Q: What's the scoop with Argot? What are your new inspirations? Is this part of a new album in the works?
A: This track is the single off our new EP "Waiting for the Storm to Break," which will come out in early 2019. We sat back and really took our time on it; that's not something I'm particularly good at. My tendency would be to try and record and release a song the second after writing it, but things get better with a little more patience. Luckily, I have some bandmates with some more of that.
Q: What were you listening to while songwriting this time around?
A: I think while coming up with these songs, I was listening to a lot of El Vy and Broken Social Scene, so there's probably some of that in there.
Q: Tell me about "Lucky Son" specifically.
A: This song is about the near universal feeling that we're all missing something fundamental, some joke to which we're missing the punchline. The chorus is a whimsical lament of realizing you bet on a football player who's been retired for 20 years. It's a metaphor. We think.
We were rehearsing about a year ago, I think it might have been the day before the Super Bowl or something, but we were working on this song and didn't have a chorus yet. I ended up singing about John Elway, which was really pushing the limits of my sports knowledge. It was kind of a joke when we first wrote the chorus, but then we decided we liked it.  
Q: Who did you record with?
A: Our talented bassist, Grady Rogers, recorded and produced the single and the rest of the EP. Jordan Graves did the mixing from his studio in Seattle. The EP was mastered by Zach Bodtorf in L.A.
Q: What are your favorite things about making your own music for Argot?
A: I think being able to create music that keeps evolving. Some songs on the new EP were written a while ago, but before and during the recording process, they've evolved into something very new.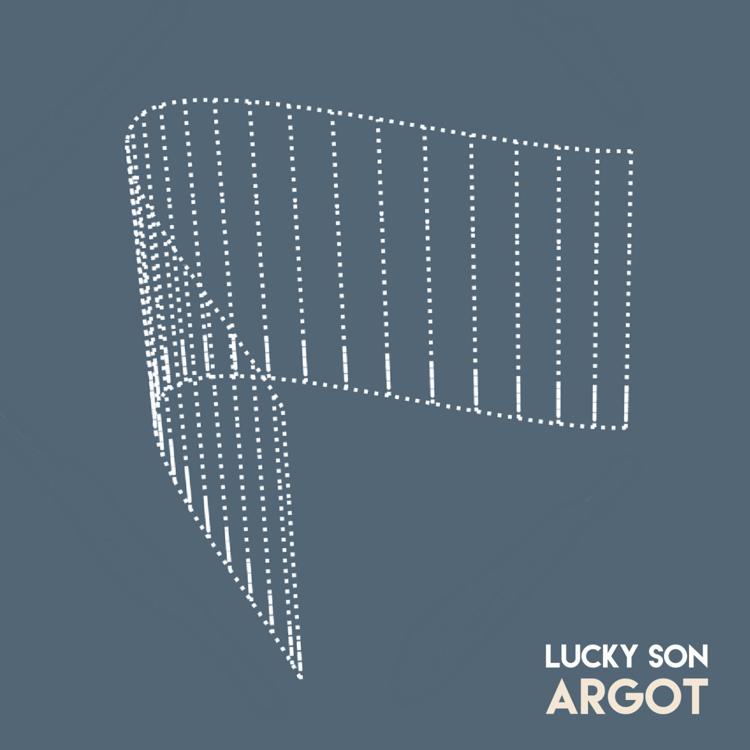 Q: The single artwork is pretty cool. Who did you collaborate with for it?
A: The artwork for "Lucky Son" (and the forthcoming EP) is more than just a pleasing graphic. It's actually a visual representation of the song itself. This generative art made by L.A. artist, Zach Bodtorf was made using data from a microsample of the single. See more from Zach on his Instagram Page.