Valentine's Day is upon us, and we have some ideas on how to spend your day that don't involve a traditional dinner out with your boo. 
'Cupid is Stupid' and other alternative Valentine's options
Forget the flowers. Forget the extravagant meal. Forget the romance. Forget Skatell-ing her. Fuhgeddaboudit. All of it. Here are some Valentine's Day options beyond the norm and outside the straight and narrow, if you will.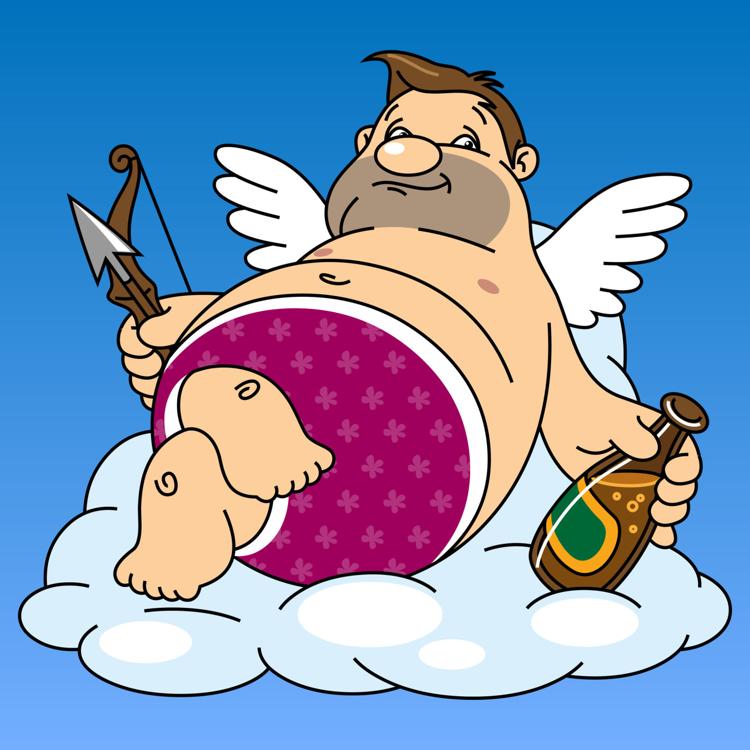 The "Cupid is Stupid: Anti-Valentine's Day Party" at The Brick in downtown Charleston on Thursday is "a place to escape all the sappiness that comes with this holiday," featuring 50-cent wings (7-11 p.m.), drink specials from Ciroc and Yuengling and DJ Mikey Lee spinning everything but the love songs. A clever twist will be the Red Light/Green Light Cups: Red Cup: "Don't talk to me, creeper. I'm just here to drink with my friends and listen to music." Yellow Cup: "I might be interested, but you better bring your A-game." Green Cup: "I'm single and ready to mingle, baby." (I wish I could say I came up with those, but I didn't.). 9 p.m. Feb. 14; free admission; bit.ly/2Gk8SOB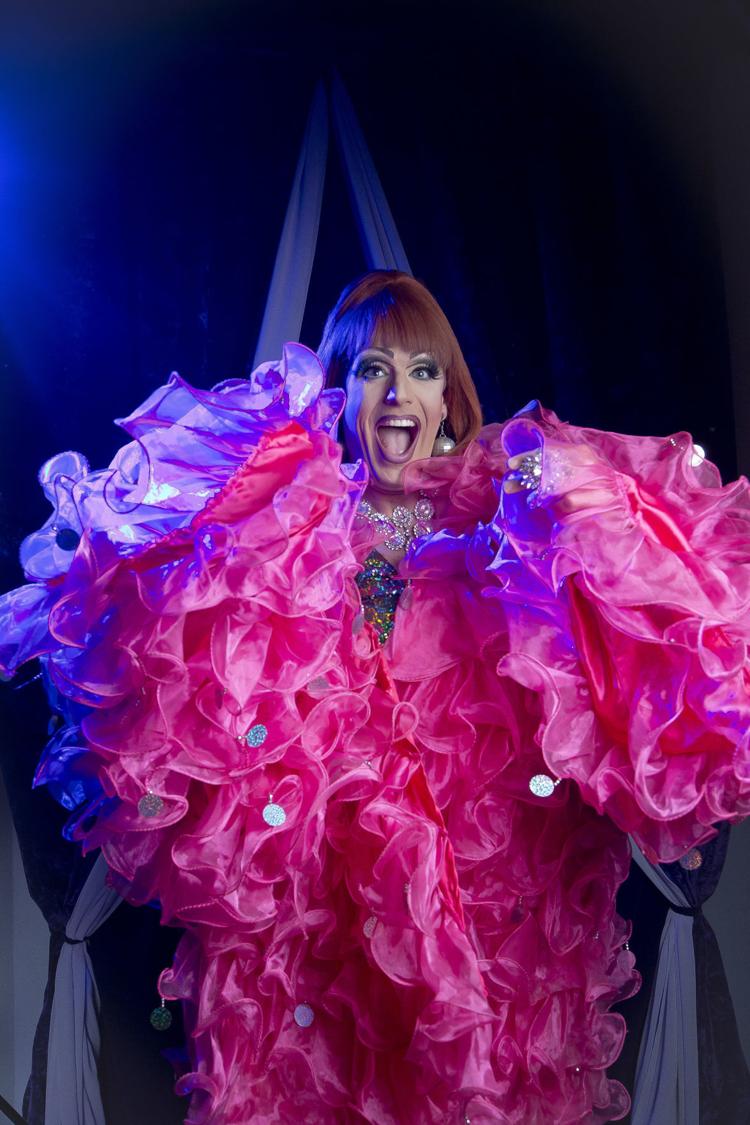 Dudley's on Ann in downtown Charleston will host a special Night of a Thousand Dollys on Thursday, and if you missed the Smoky Mountain Songbird on the Grammys, here's your chance to see her likeness. This fundraiser for Palmetto Community Care and The Ryan White Wellness Center (Roper St. Francis) will include a Dolly Parton look-alike contest with "Dolly-inspired prizes." Patti O'Furniture, the "Camp Queen of the Carolinas," will perform after a special Dolly-makeover from Victoria Vixen. Special guest Jamie Monroe and some additional surprise appearances and entertainment are also planned. Open at 4 p.m. Feb. 14; no admission price listed; bit.ly/2SKKImb
The annual Jilted Lovers Party returns to The Cocktail Club in downtown Charleston on Thursday with the requisite black décor, drink specials and live music from local pop-rocker David Higgins (10 p.m.). There's some work required on your end, though. Dive deep into your repressed memories and get ready to share that big, bad, beastly, bummer of a story of when you were forsaken, cast aside, left in the lurch (or even the church) by someone you thought was your forever-and-ever-after-lover. The best, er, worst, tale of woe could win you $200 cash. 8 p.m. Feb. 14; free admission; bit.ly/2BtBa5e
Alright, ladies, the Galentine's Day event at Republic Garden & Lounge in downtown Charleston on Thursday is a chance for you to make yourself into the queen that you are. Literally. Fetes de Fleurs will be onsite in the banquet area to assist you in creating your personalized flower crown. This workshop will feature "a beautiful flower crown bar" and a complimentary glass of champagne. Additional bubbly, other beverages and food will be available for purchase. Personally, I would probably wear mine until it rots from off my head. 7-9 p.m. Feb. 14; $25; bit.ly/2SqUU3V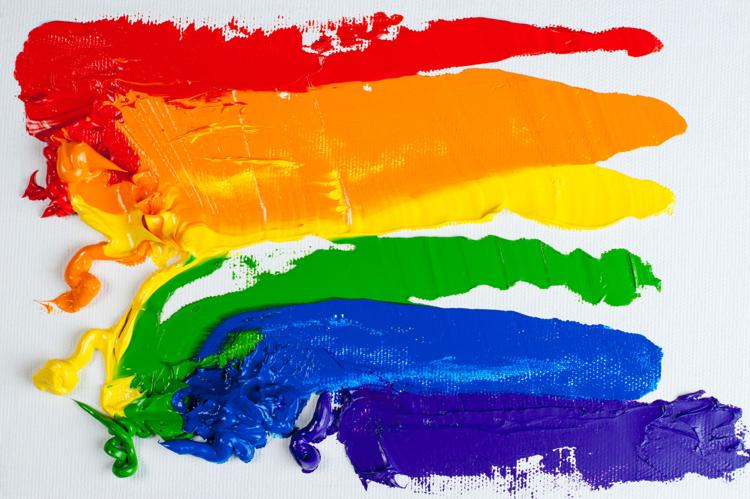 Charleston Pride and Takeover Charleston will present "Paint the Town Red: A Valentine's Takeover" at The Royal American in downtown Charleston on Thursday, a kickoff to Pride's 2019 schedule of events and in celebration of its 10th anniversary this year. Throughout the year, Pride will host "a sequence of 'Paint the Town' events, one for every color of the rainbow," said Shawna Jarrett, director of Communications with Charleston Pride. "This is the first [event] of the year ... and the timing is perfect, since we'll be painting the town RED on Valentine's Day." There also will be performances from "Charleston's best queens, including the reigning Empress of Charleston Pride, Carmella Monet Monroe" and the official announcement of local Pride Week dates. Music from DJ Trevor starts at 7 p.m., the drag show begins at 8 p.m. and drink specials from New Amsterdam Vodka will be available all night long. 7 p.m. Feb. 14; $5 admission; bit.ly/2Dxklq5; for more info on Charleston Pride, visit charlestonpride.org
If you "love to hate love," Charleston Beer Works in downtown Charleston and Tradesman Brewing Company have you covered with the second annual Anti-Valentine's Day Party on Thursday, featuring "liquid courage" and speed-dating (8-9 p.m. Feb. 14; RSVP for the chance to "meet the love of your life"). There will be drink specials from Effen Vodka and Jim Beam, live music from local singer-songwriter Jenna Feeney and, hand-to-heart, there is going to be a pinata-beating contest. 7 p.m. Feb. 14; no admission price listed; bit.ly/2I525di
Tom's Tricks. Doctor's Orders. Dancing Queen. Tweak of the Thumb. Cookie Jar. Dirty Gertie. Tickle Me 63. All legit BINGO terms, per the interwebs. Voodoo Lounge in Avondale will host "Yaasss Queen V-Day Baaango!" on Thursday with host Ava Clear and DJ MJ12, featuring "flirty draaanks" from Pickers Vodka, tiaras (yes, please), a chance to win bar cash and some "naughty prizes" from Badd Kitty (oh, my!). 9:30 p.m. Feb. 14; free admission; voodootikibar.com
On Friday, 95SX and Bay Street Biergarten in downtown Charleston will present the "Thank You, Next Valentine's Party" and yes, this Bitterness Bash pays homage to Ariana Grande, queen of the high-pony. Those fine folks at the radio station are going to give away tickets to Grande's Charlotte concert (with lodging) and additional prizes. Local favorite DJ Natty Heavy will keep the hits going and there is talk of games like Spin the Bottle and a Seven Seconds in Heaven photo booth. 8 p.m. Feb. 15; no admission price listed; bit.ly/2UNfGaC or bit.ly/2GBdsqW
On Friday, Tin Roof in West Ashley will host "Punk 'n' Drag: St. Valentine's Heart Attack," what the establishment calls "another unholy union, when drag queens meet punk rock," featuring Leslie Lain as host and special guest performer, and live music from Whiskey Warfare, Tongues of War, The 33s and Gloom Cocoon. This Vive Le Rock Production also will include some PBR and Rumple Minze specials and themed-cocktails, contests and a tattoo gift certificate giveaway. 8 p.m. Feb. 15; free admission; bit.ly/2N28TXZ
Plan B: in case you make a post-Valentine's date
Pop quiz, hotshot: that last Crown & Ginger loosened your lips enough to inadvertently say "yes" to a Valentine's follow-up date — what do you do? What do you do?!?!
If you think ghosting is too mean, try a trivia date: just weed that person out. You'll find out early that he doesn't know that the beaver is the national emblem of Canada or that she doesn't know there are 30 letters in the German alphabet.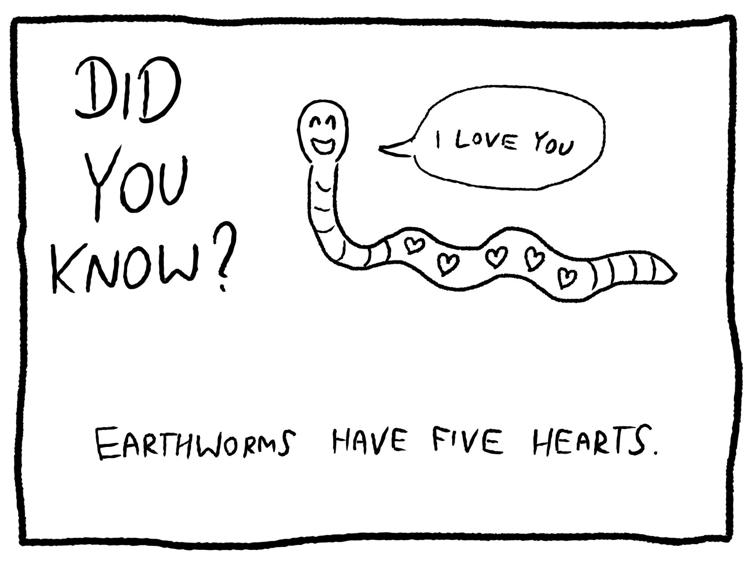 But who knows? You may have met your perfect match. If so, the Charleston Bridal Expo is this weekend.
Music trivia:
Name the Music trivia features songs from all decades and is somewhere almost every day of the week: Fridays at King Street Grille in Mount Pleasant, Sundays and Thursdays at Ghost Monkey Brewery in Mount Pleasant, Mondays at Mainland Container Company in Mount Pleasant and Wednesdays at SportsBook of Charleston in North Charleston. namethemusic.com
Themed trivia:
"Relive those punk and techno days of lore" at '80s Trivia Night at Manny's Mediterranean Grill in West Ashley, 8 p.m. Feb. 16, bit.ly/2WZtiRX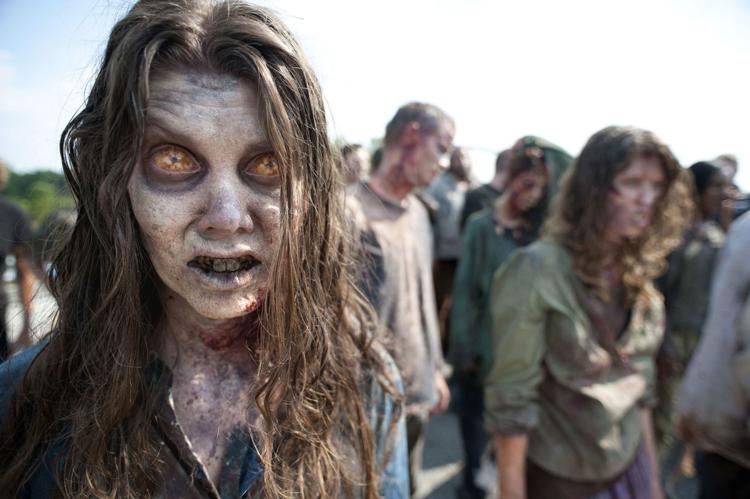 "Stupid Gets You Killed: A Walking Dead Quiz" at Two Blokes Brewing in Mount Pleasant, 7-9 p.m. Feb. 19, bit.ly/2E53UmH
"No one told you life was gonna be this way" at Friends Trivia Night at Rusty Bull Brewing Company in North Charleston, 7-10 p.m. Feb. 20, bit.ly/2SrkXYN
General trivia:
Geeks Who Drink Bar Trivia is an opportunity to "test your knowledge of everything from celebrities in trouble to wordplay to bad television" and is at several places around town: Mondays at Home Team BBQ in West Ashley, Tuesdays at Tin Roof in West Ashley, Wednesdays at Mex 1 Coastal Cantina in Mount Pleasant and Thursdays at Southern Roots Smokehouse in Park Circle. geekswhodrink.com/schedule/SC
Frothy Beard Brewing Company in West Ashley hosts Trivia with Friends on Thursdays, featuring over 20 beers on tap and "killer slices" from Zombie Bob's Pizza. frothybeard.com/events
Charleston Sports Pub on James Island hosts its Team Trivia (currently a $1000 Trivia Tournament) on Tuesdays, which are also Taco Tuesdays (score!). bit.ly/2Dukg6G
Charles Towne Fermentory in Avondale hosts Tapas & Trivia on Wednesdays with a chance to win a $25 bar gift card. chsfermentory.com
Parrothead Mardi Crawl
And now for something completely different, which has nothing to do with Valentine's Day. Get ready to change your latitude and your attitude, because the Lowcountry Parrothead Club will host its 15th annual Mardi Crawl on Shem Creek on Saturday. Participating venues are Red's Ice House, RB's, The Mill Street Tavern, Vickery's, Saltwater Cowboys and The Wreck of Richard and Charlene.
"Crawlers" are encouraged to travel on foot, by limo or water taxi from place to place and locales will have food and drink specials, interactive games and prizes, beads and live entertainment. More specifically, the Three Sheets Island Band will be at Red's at noon and aboard the Palmetto Breeze throughout the afternoon will be Taco Donkey, Tyler Boone and the Dave Landeo Band. This "party with a purpose" will benefit the Alzheimer's Association of South Carolina, Pet Helpers, the Ronald McDonald House and other local charities.
Head back to Red's at 7 p.m. for the after-party with music from Saluda Shoals. RB's will host a pre-party from 6-10 p.m. on Friday night with food and drink specials, a silent auction and music from DJ Gerry Scott.
If you aren't a Parrothead or you don't know who Jimmy Buffett is, you can still go on the Mardi Crawl. You just have to wear a Hawaiian shirt and drink out of a coconut.
WHEN: Noon registration, 1-6 p.m. crawl Feb. 16
WHERE: Registration at Red's Ice House, 98 Church St., Mount Pleasant
PRICE: $25-$30
MORE INFO: lcparrotheads.org/mardi-crawl-central