Sandy Scott, who got her pilot's license at age 19, was denied the opportunity to work as a commercial pilot because she was a woman. 
It was the 1960s, before the women's lib movement, and there were only a handful of women pilots in all of the United States. Scott was devastated as she was diverted into a role as a flight attendant, but she nonetheless continued to pursue her passion privately. She flew private planes, eventually purchasing her own personal plane. 
And one passion led to another. 
She translated her experience flying planes over into her art career as a wildlife sculptor, focusing specifically on birds. She could apply aerodynamics and the theory of flight toward those sculptures. 
"I believe my knowledge of aerodynamics has been helpful in achieving the illusion of movement in my bird sculptures," Scott says.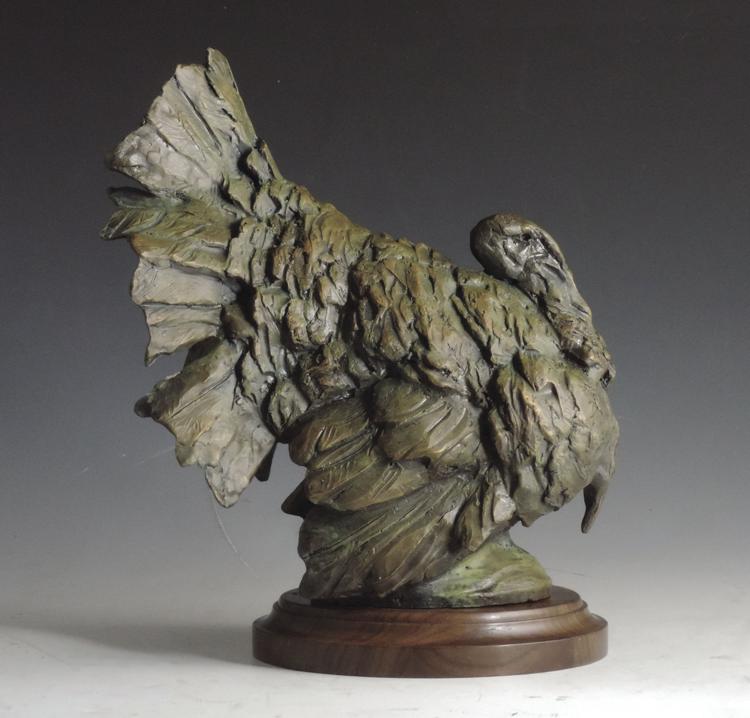 In fact, Scott, who is a featured sculptor in this year's Southeastern Wildlife Expo (SEWE), still teaches classes on bird sculpture in the spring at Brookgreen Gardens near Pawleys Island, focusing on everything from aerodynamics to anatomy and feather groupings. 
"Teaching is a discipline," Scott says. "It keeps me in the game, and over the years, I know I've learned so much by teaching. It keeps you in touch with the rudiments and your original basic training."
Scott, who received her formal art education from Kansas City Art Institute and later worked as an animation artist for motion pictures, now focuses entirely on sculptures. 
She'll be bringing down some of her most popular and representative sculptures for SEWE, and she's also speaking at the Gibbes Museum on Saturday as part of an artist lecture series. 
"I believe that in every human being, there is this want to create," Scott says. "It's a basic human instinct — there's a sense of beauty in creating, and I like opening up those doors for people who haven't been exposed to it."
Another wildlife sculptor who will join Scott at SEWE this year is Walter Matia. The sporting artist, who has also spent most of his life as a wildlife conservationist with the Nature Conservancy, will be returning to SEWE for his second time. 
During the first, he was only in Charleston for about four hours before being called home to help take care of his wife and new baby during a snowstorm. He's looking forward to actually spending some time in the Holy City this time.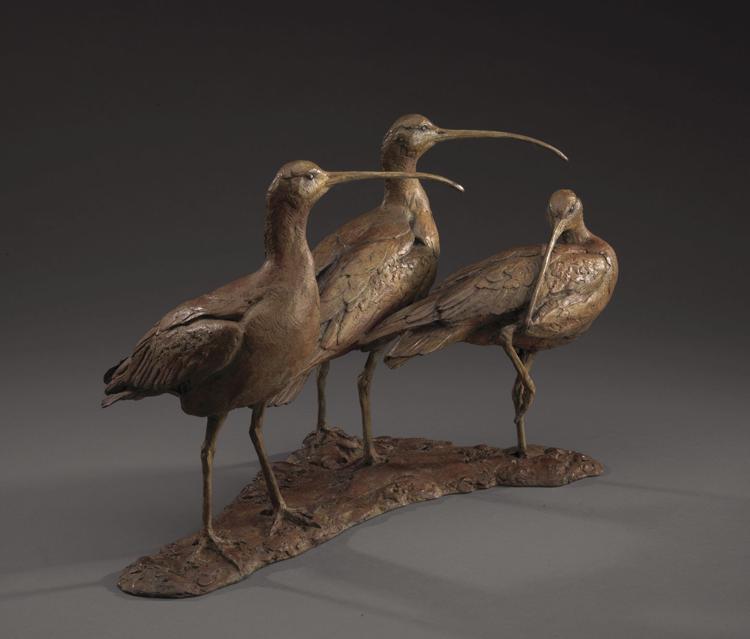 Matia, who is an avid outdoorsman, says that his personal experiences have been extremely beneficial to a career of over 50 years in wildlife sculpting.
"I just have access to so many powerful observations that translate very well into the sculpture of sporting art," Matia says. "You can't do this stuff from pictures. You have to actually do it and experience it."
He also says that with time comes clarity. His new pieces that he will be showing at SEWE reflect that.
"For a while, you're so desperate to make things right that you don't realize being right is only 20 percent of the problem," he says. "The problem isn't making it right, it's looking at the questions that are worth answering."
And the questions Matia likes answering usually involve some kind of a challenge. To him, that's one of the main reasons he keeps sculpting. 
"As soon as you aren't interested, you're dead," Matia says.