Sean Williams owes Charles Darwin a little credit.
Darwin provided the inspiration and subject matter for one of Williams' most recognized murals. The mural, "Darwin's Secret," is draped on a wall in the alley behind Avondale shops Lava Salon, Avondale Wine and Cheese, and others. And inside the subject, inside Darwin's mind, lies an inspiration that Williams readily identifies with.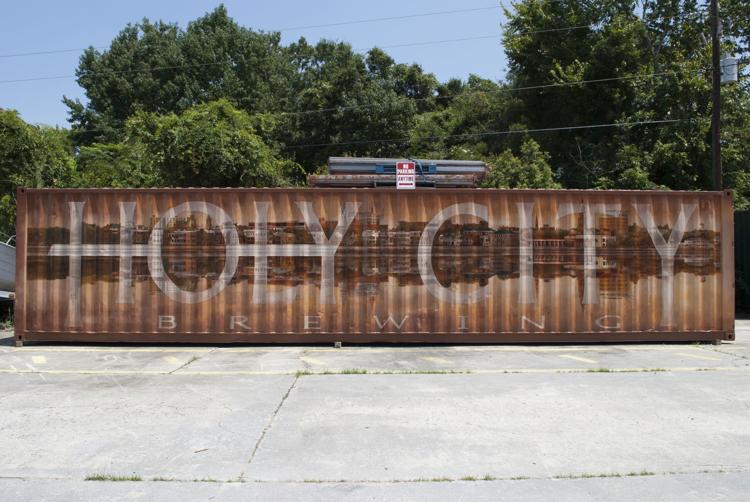 "I've always been a science geek," Williams says. "Art and ideas, to me, evolve in a parallel path to science and nature and the way the world works."
But what about Darwin, specifically?
"With Darwin, (Albert) Einstein and other great (scientists), they weren't locked down into regimented science and the lack of possibilities. They also have a creative side that allowed them to think outside of the box."
While thinking outside the box has helped Williams, it's coincidental that his mural work on "Darwin's Secret" landed him commission work with Holy City Brewing, literally painting on a box. It's a shipping container to be exact, but regardless, Williams' artistic career and work snowballed after the mural went up.

But not without discipline, effort and hard work.
Prior to working as an artist, Williams worked as a carpenter and later as a blacksmith and metal fabricator for eight years at Ahern's Anvil. He credits the time he spent at those jobs with giving him the focus to work on large-scale art such as murals.
"I learned a lot from carpentry: the discipline to carry out measurements and scales on a large scale," Williams says. "And murals are definitely something you have to plan out and think through. You could spend years working on a wall if you didn't really know what you were doing."
Balancing creativity and freedom with exactitude and discipline is no easy task. But it's one Williams tackles thoughtfully, choosing "to be open enough to create something personal and powerful but to be disciplined enough to actually carry it out."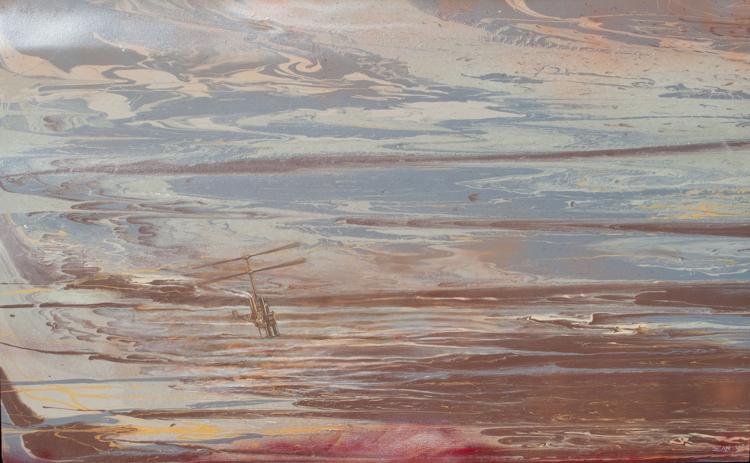 And Williams, it seems, has found his stride.
He's produced a huge portfolio of art in multiple mediums including painting, sculpture, commissioned murals, and graphic design. And he's collating it all together for his first solo show from 4-6 p.m. Saturday at Revealed Art Gallery. It also happens to be his birthday.
The exhibit, "A Lowcountry Perspective on Universal Themes," includes some of his trademark styles; whimsical and occasionally humorous views of the Lowcountry and how its topography and natural beauty expand to encompass larger themes. Williams finds himself inexplicably attracted to those subjects.
"What I invest into the artwork is a huge range of subjects that I'm thinking about that layer the piece," he says. "There are subjects I think about that aren't quite defined or visible layered in the art. And that's how I learn about myself."
That process of discovery usually uncovers a few surprises, too.
"There are natural tendencies that any artist has," he says. "That is what's intriguing about it. And if you're not surprised that's how you lose some of the magic. You shouldn't be certain, to some degree, of what it is that you're doing."
If Williams doesn't know what he's doing then, like Darwin, he's keeping it secret.
For more information, Revealed Art Gallery is online at: www.revealedgallery.com.
Sean Williams can be found online at: www.seanwilliamsart.com.