Standing before 1,000 or so audience members who filled the Charleston Music Hall on Sept. 22 last year, rapper and activist Benny Starr wanted to make his intentions clear.
"We're going to be black as hell in here tonight," said Starr, 31. "So, if being black as hell is too much for you all tonight, then there's two exit signs here."
Starr — accompanied by social and political activists and community leaders in addition to his band, the Four20s — was there to record "A Water Album." The 12-track LP is set for vinyl release on June 19, just 10 days after he made history as the first rapper to perform in the Spoleto Festival USA finale.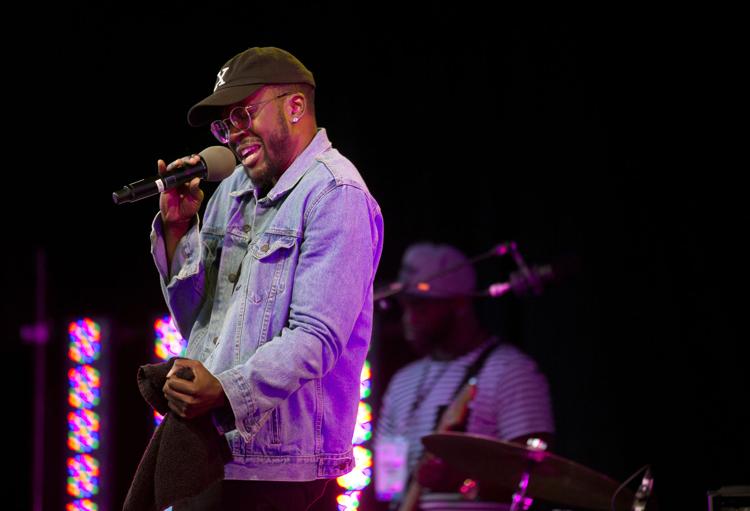 The album represents a homecoming for the artist, who moved back to Charleston in 2017.
A Lowcountry native, Starr was born and raised in Pineville. After attending the University of South Carolina, he pursued a career in hip-hop, eventually recording his debut album "Free Lunch" in 2015.
The album contains a heavy jazz, R&B and soul influence, incorporating electric guitar, keyboards and brass. Its political lyrics touch on topics like institutional racism, black empowerment and feminism. On the track "Black Owned," Starr raps "This ain't Moses in the desert, this's the chosen under pressure. This letter is to my oppressor, I don't work for you."
"The tone of 'Free Lunch' was a bombastic statement against oppositional forces," Starr said. "It was me saying 'This all matters. I'm here, we're going to be here and we're rising.'"
Starr continues to address these subjects on "Water" but from a different perspective. In the three years between the recording of the two albums, Starr became fixated on the writings of intersectional feminist Gloria Jean Watkins, known by her pen name "bell hooks," who has written about systems of oppression.
"I started engaging differently with what I was reading, what I was internalizing," Starr said. "I started changing. I knew the art would change. I would have another story to tell."
This story would become "A Water Album." Its wellspring, the people of the Lowcountry.
Starr's personal and artistic awakening coincided with the work he was doing with Tamika Gadsden, the head of the Charleston Activist Network.
Gadsden and Starr are leading an effort to challenge the city to confront its past and present. The duo tackle issues like racial inequalities and wealth gaps.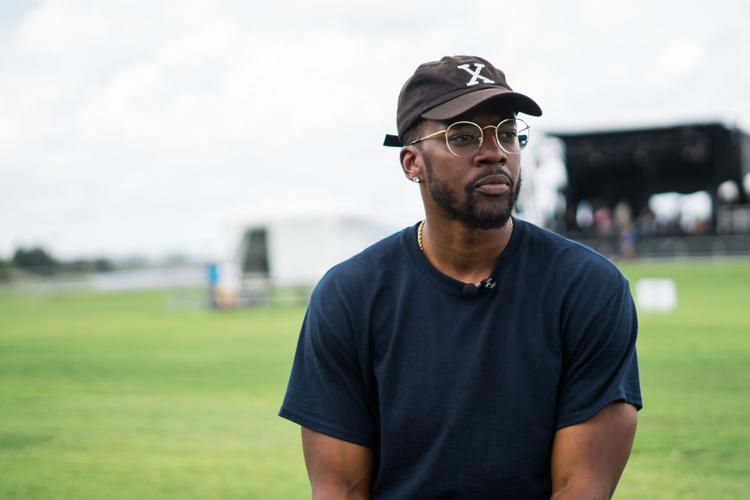 "This city tries really hard to prop up its tourism as its face," said Gadsden, the former affiliate chapter head of the Women's March in South Carolina. "Oftentimes that leads to a very drastic and violent whitewashing of not only its history, but the truth."
A College of Charleston study that gathered data from 2000 to 2015, found that the median income for white Charlestonians ($64,553) was more than double that of its black residents ($29,799). The study also found that 42 percent of black children were living below the poverty line. Quality of education, unemployment and access to affordable housing also were split down racial lines.
In Starr, Gadsden found an ally who can deliver these messages through music.
"It's almost like sneaking in the broccoli with the macaroni and cheese," she said.
For "Water," Starr brought with him many marginalized voices, or those Gadsden calls "the true residents of Cabbage Row," to the stage.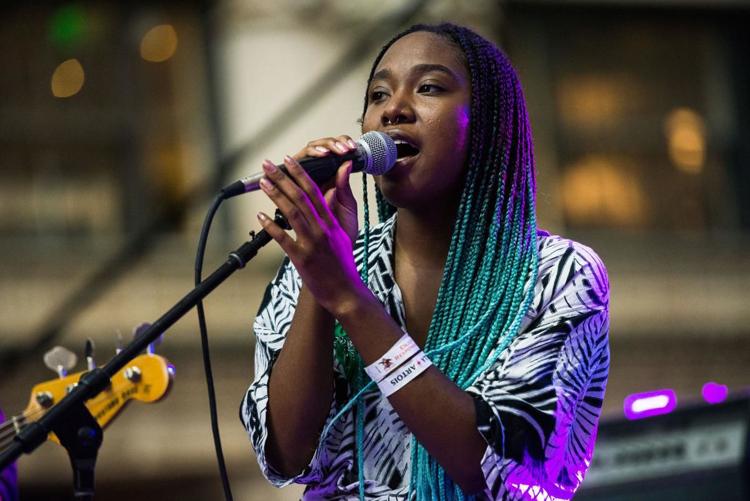 The album features a handful of talented local musicians like Four20s keyboardist Rodrick Cliché and jazzy R&B singer Niecy Blues. Cliché, who has worked and toured with artists like Joss Stone, LeAnn Rimes and Common, said Starr has been a catalyst in helping him bring his music to his hometown.
"I consider Benny one of the frontrunners for turning the page in Charleston," he said. "Now we're able to be our authentic selves wholeheartedly. There's a sense of joy, peace and freedom."
Starr was inpsired to record "Water" live, in part by the concert recordings of Aretha Franklin and Ray Charles. Starr heard within them a level of craftsmanship and creativity he hadn't yet encountered as a musician.
"I got a little bored with just being in the studio. I wanted new ways to grow as an artist," he said. "It felt like, if we mess up, we mess up, but let's be so dedicated to the precision and the craft that improvisation takes over."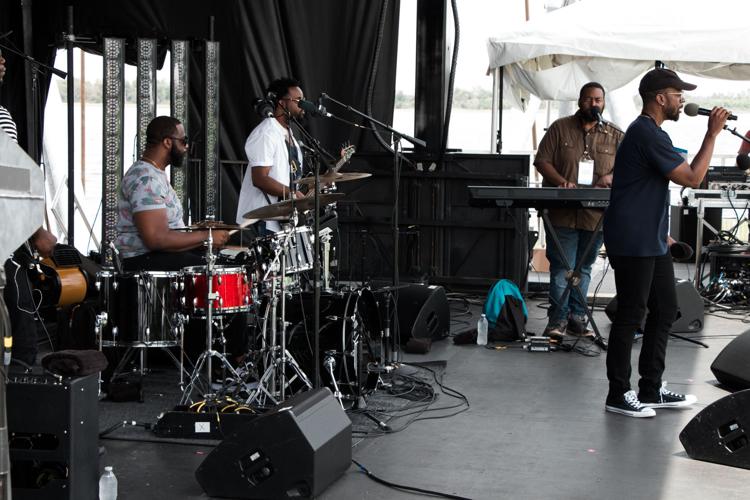 The album borrows from Coltrane's "A Love Supreme" and other contemplative jazz standards. While sonically mellow and esoteric, it rekindles the political fire that swept through "Free Lunch."
In the nine months following the recording of "Water," Starr's influence has grown. Yet, social change remains incremental, and Charleston's history of racial oppression cannot be drowned out by the sounds of one album, he said. Starr is playing the long game.
"I care deeply about this place and what it looked like 150 years ago and what it will look like 20, 50, 100 years from now," he said. "I think there's a lot of magic, power and beauty ready to come out of a place like Charleston. It's about time that it's unleashed."
Mike Zawisza is a Goldring arts journalist at Syracuse University.