Though her family is firmly planted in St. George, Brittany "Duckie" Steele says she's "kind of a gypsy in a way."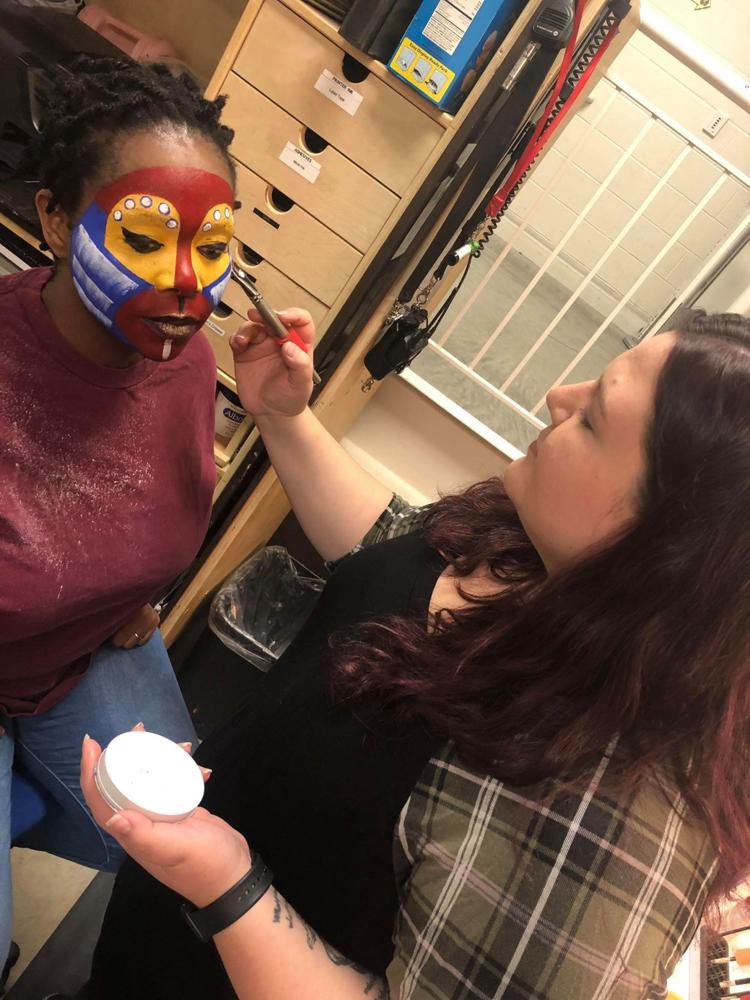 Steele, 29, travels year-round with productions as a makeup and hair stylist and supervisor. Behind the red curtain, she has meticulously painted the faces and sculpted the wigs for touring stars of the theater in cities around the world, from Tokyo to Dubai to London to Toronto. 
She also is in charge of ordering new makeup, organizing her team and managing unexpected changes, like when an actor becomes sick in the middle of a performance and an understudy takes over. In those moments, she sometimes has to do a face of makeup that would take a few hours in less than 30 minutes. 
"Keeping your cool is mostly just practice," Steele shrugs. 
She's been traveling the world for five years, honing her skills and figuring out how to manage in-a-crunch scenarios.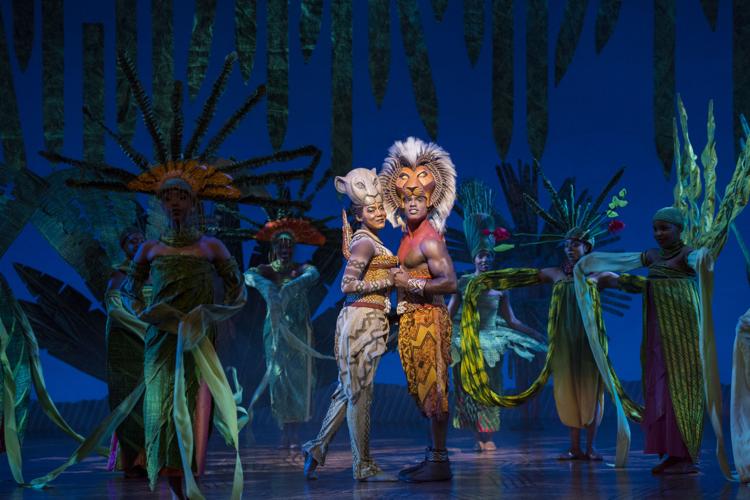 Steele has been a backstage fixture of several Broadway hits, helping to make the magic happen for "Sound of Music," "Les Miserables" and "Beauty and the Beast." 
This year, she's with Broadway's touring production of "The Lion King," decorating the actors in the roles of Disney's beloved animated characters Simba and Nala, Timon and Pumbaa. The show is coming to the North Charleston Performing Arts Center Dec. 4-15 for a whopping series of 16 performances. 
Years ago, when her sixth-grade English teacher took her class on a field trip to Charleston to see Edgar Allan Poe's "Telltale Heart," Steele got her first taste of the theater. At that point, she was still more in love with literature than the stage. 
At Winthrop University, she made moves toward theatrical design. At first, she wanted to run the news camera; her major was broadcast journalism. Then, she saw the magic of sketching costumes and painting stages. 
"There is art in photography and journalism, but this was hands-on and drew me more to it because I could hold the paintbrush," Steele says.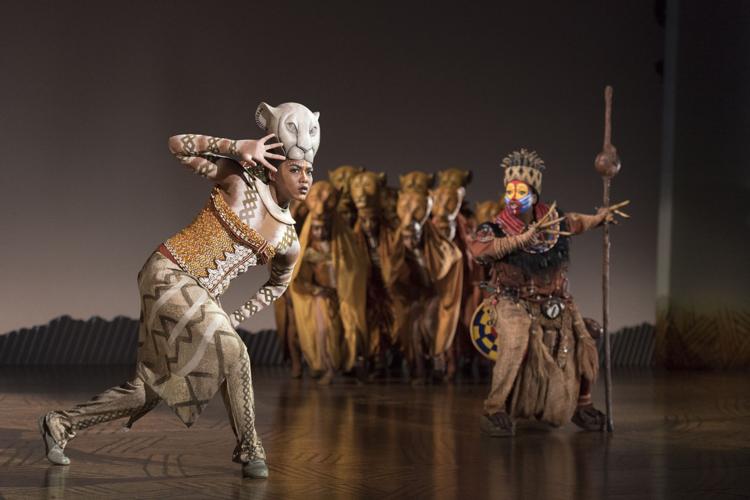 She went to graduate school at the University of North Carolina School of the Arts in Winston-Salem, and focused on wigs and makeup. She learned everything from wig styling to prosthetic design for film and theater. Upon graduation, she joined a six-month international tour of "Beauty and the Beast." 
"Growing up, I always dreamed of traveling," Steele says. "I had posters of London plastered all over my bedroom wall. When I found out I could travel for a living, I was like, 'Done!'" 
On a typical night, getting ready for a "Lion King" performance, Steele arrives about two hours before curtain and starts on her first face of the night, which is Rafiki's. She has help from two other full-time crew members, as well as a handful of freelancers in each city.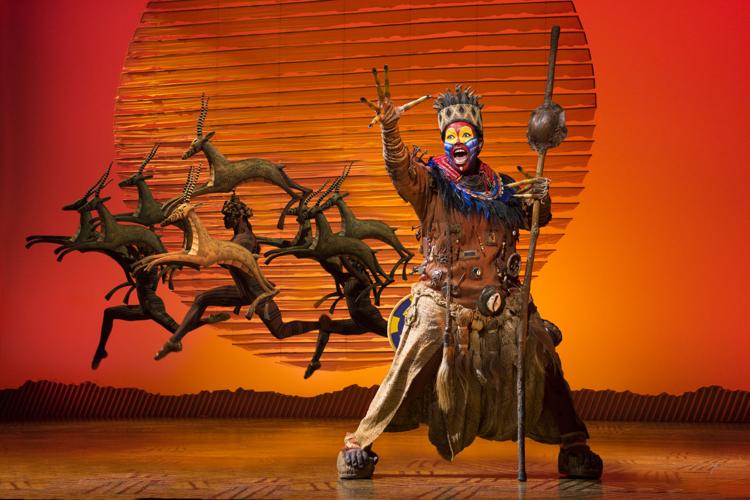 Pumbaa's wig is a particular showstopper, she notes, along with the body paint for the animal ensembles and full makeup for the starring lions. And the little details you might not notice at first really help complete a costume under the lights, such as the stripes on the lionesses' faces.
Steele says that activity backstage can be pretty chaotic, with 50-75 full-time crew members trying to get everything set up and running smoothly. Twice as many bustle about during load-in and load-out.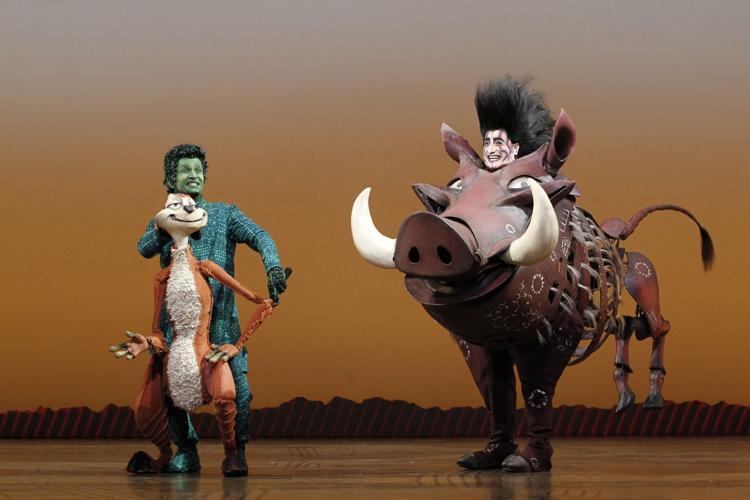 During production runs that sometimes last more than a year, crew becomes family, Steele says.
"It's kind of like its own whole little world, that touring community," she says. 
This is the first time she'll be returning to South Carolina for a show since she began her five-year journey on the road. Her St. George family will be in the audience admiring her handiwork.