Holiday parades and tree lightings are one thing, but Charleston also offers some quirkier ways to get into the holiday spirit.
For a night of raucous revelry, the Charleston Performing Arts Center at 873 Folly Road on James Island offers a different take on the season: Santa's "Naughty and Nice" Burlesque Show. 
Hosted by Scott and Kirk Pfieffer, the performance originally was produced in Charleston in 2013. 
"It was our first original dance musical, and it became the catalyst for starting our organization," Scott Pfieffer says. 
Now in its fifth season, the local venue has featured 23 original dance musicals and music revues. In addition to showcasing local talent, the Pfeiffers have also hosted Broadway veterans. 
The "Naughty and Nice" show tells the story of Virginia, the Madame of Ceremonies, and her burlesque house. She, along with her "Holy City Harlettes" and "Table Tootsies," bring to life a bygone era.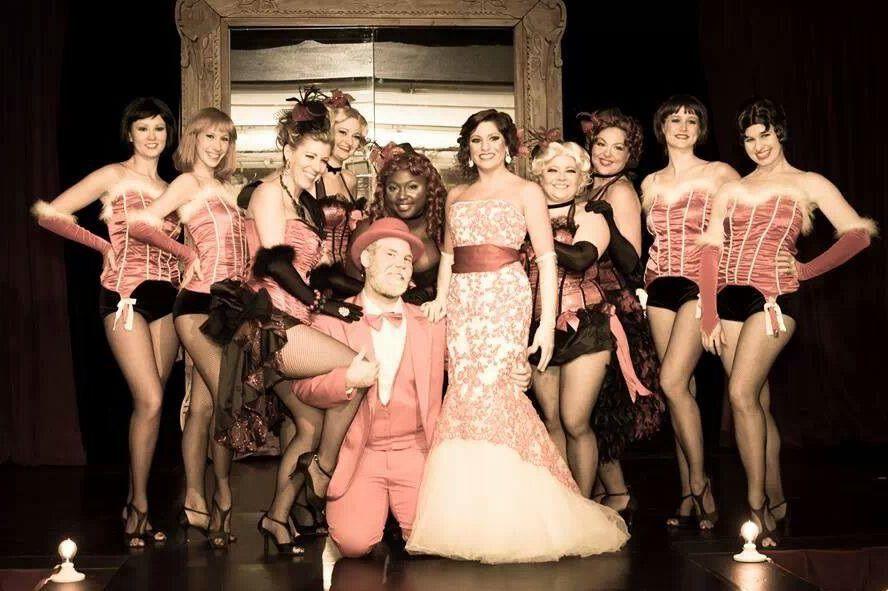 Entertainment starts as soon as patrons walk in the door. The "Table Tootsies" are the servers for the evening, taking drink and dessert orders. They join headliners Tracy and Stacy Niland, a sister act, on stage in singing and dancing. 
Two visitors come to the show: a leading man searching for a new girl for his duo act, and the theater's best patron, Kris Kringle.
"Romance is in the air on this fateful night," Pfeiffer says. "Will Johnny find his new leading lady from Virginia's cast? Will Kris finally pop the question?"
The act is woven together with classic Christmas songs, from "White Christmas" to a new take on "Santa Claus is Coming to Town" and, of course, "Santa Baby," in which Santa is stripped down to his garters by the Table Tootsies. 
According to Scott Pfeiffer, the show is appropriate for young people 13 and up. It's reminiscent of entertainment of the 1930s to 1950s. 
"This is not what can be called 'modern burlesque,' meaning what people think of today when they hear burlesque," he says. "Nowadays, that means stripping, nudity, fire and sword acts, silks and more. This show honors the roots of burlesque, which was born in vaudevillian variety shows."
Though the show does contain some innuendo and "bawdy banter."
"It's generally harmless talk (think, 'aww crap')," he says. "But this is an excellent get-in-the-holiday-spirit show for adults, couples, a girls' night or guys' night out and office parties." 
There are only six performances of the burlesque, from Dec. 19-22. Tickets are $12-$50, available at charlestonperformingarts.org/season-calendar or by calling 843-991-5582.
"Five years ago, we decided to 'put on a show' and this is what we created," Pfeiffer says as he brings back the venue's original performance as an anniversary celebration.
For a kid-friendly show this holiday season, the theater is offering the "Folly Jolly Holiday Tour" through Dec. 15.