EDITOR'S NOTE: Due to the high likelihood of rain on Saturday, the Cigar Bazaar Holiday Market at the Cigar Factory has been canceled and will be rescheduled for Spring 2019.
Looking forward to the weekend? We are too, especially with all these fun things happening right here in Charleston. 
Holiday Happenings
In keeping up with the trend of highlighting holiday happenings, here are a few more things to make your spirits bright this weekend.
It's finally happening. The annual City of Charleston Holiday Parade will hit downtown streets on Sunday. The parade route has been changed up a bit and will go from Colonial Lake to Marion Square (by way of Broad and Meeting streets) and will feature marching bands, floats, performers, community organizations and other delights. 3-5 p.m. Sunday, Dec. 16. 843-724-7305, charlestonarts.org/programs/holiday-magic
Flowertown will finally get its chance, too. "Making Spirits Bright" is the theme for this year's Summerville Christmas Parade on Sunday and there also will be a Food Truck Rodeo in Hutchinson Square. Check website for parade route details along W. Richardson Avenue and W. 4th N., Main and Hickory streets. 2 p.m. Sunday, Dec. 16. 843-821-7260, summervilledream.org/summerville-christmas-parade.html
Saturday's Moncks Corner Winter Festival is an inaugural event hosted by the student government association officers of Berkeley High School. Dozens of community vendors will be on hand with arts and crafts, jewelry, games and more. Plenty of food trucks will be onsite, offering quesadillas, seafood, gyros, peanuts and other treats. Holiday music will keep your toes tapping and be sure to take blankets and chairs for a screening of "Elf" (2003) on the football field (with hot chocolate, s'mores and popcorn). 4:30 p.m. Saturday, Dec. 15; movie begins at 6:30 p.m. $5 admission. 843-899-8800, facebook.com/events/164680197810624
Holiday Markets
The Charitable Society of Charleston (CSC) will present the inaugural Holiday Market Bazaar at Pawleys Island Brewing Co. on Saturday, with more than 15 local vendors, craft beer and a food truck. CSC works with other area non-profits, including Windwood Farm Home & Family Services, The Green Heart Project and One80 Place. A portion of the beer sales proceeds will be donated to CSC and bartender tips will be matched and donated from the brewery. 11 a.m.-4 p.m. Saturday, Dec. 15. facebook.com/events/2190169201254954
The Cigar Factory will host the Cigar Bazaar Holiday Market on Saturday, with local artisans and regional vendors and retailers with goods for sale. There will be live entertainment while you shop and you can always grab a delicious lunch at Mercantile and Mash. 11 a.m.-4 p.m. Saturday, Dec. 15. 843-723-3685, facebook.com/events/1863175480427190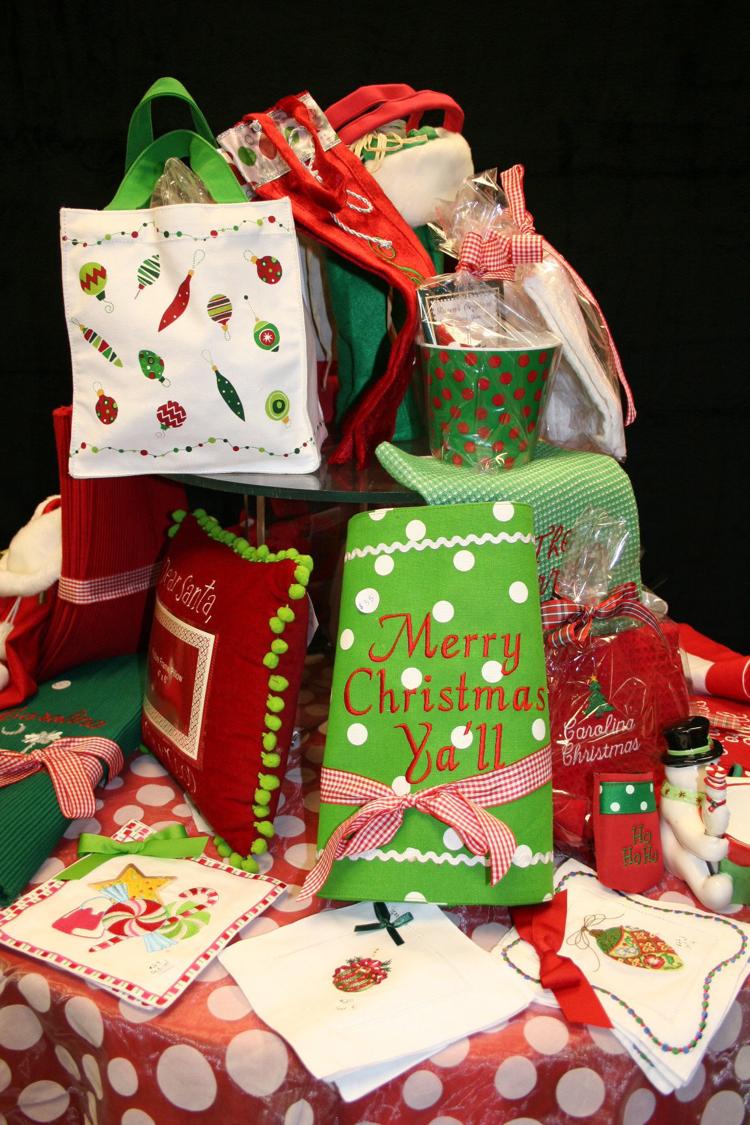 Holy City Brewing will host its fourth annual Holy City Holiday Market on Saturday with 30 local vendors participating and Santa will be watching for who's naughty and nice from his perch on the keg stand. Donations will be accepted for MUSC's Shawn Jenkins Children's Hospital. A wish list can be found on the event website and includes items for infants and toddlers, as well as preschoolers and older children and teens. Gift suggestions range from toys and games to clothing and art supplies. Noon-5 p.m. Saturday, Dec. 15. 843-225-5623, holycitybrewing.com/event/4th-annual-holiday-market
Local Pulse, Gullah Gold and the Folly Beach Folliday Market will present the Holliday Market at Seashore Farmers Lodge on Saturday with local handmade goods, a kids' gifting tent, seafood broil and a visit from Gullah Claus. The historic lodge on Sol Legare Road houses a Gullah-Geechee museum and authentic stories will be a part of this living history experience. 3-6 p.m. Saturday, Dec. 15. In addition, there will be another Holliday Market at Folly Beach Pier on Sunday, featuring live music from the V-Tones. 2-5 p.m. Sunday, Dec. 16. Both of these events were rescheduled due to inclement weather. facebook.com/thelocalpulse
The CODfather will host its inaugural Christmas Market and Celebration on Saturday, with a tree lighting, more than 20 local vendors and artists, photo opportunities with Santa, kids' activities, games, food vendors, holiday beverages, caroling and live music from Lindsay Holler & The Hollerettes, Jared Petteys & The Headliners and Danielle Howle. This event will double as a benefit for Toys for Tots. 1-6 p.m. Sunday, Dec. 16. 843-789-4649, facebook.com/events/2273445529607236
Repticon
Wondering what to get the kid who has everything? Perhaps something that's creepy and crawly and has claws instead of feet. Perhaps something scaly and slithery that has no feet at all. Well, don't sweat it (they can't), because the Repticon Reptile & Exotic Animal Show returns to the Omar Shrine Center this weekend. My favorite thing to do when the expo comes to town is check out the names of the vendors: Gecko Junkie, Lowcountry Exotic Dragons (!), Notorious R.A.T., Premium Crickets, Soul Frogs — the list goes on.
There will be everything from lizards to snakes, iguanas to frogs and some turtles to round things out. Vendors will have educational materials and merchandise, as well as animal seminars and free raffles for prizes. Not to mention, with this one-stop-shop, you can get your animal, its terrarium or cage, its crickets, its worms, its rats, its humidity and moisturizing options, its warmth and lighting options, its foliage and other decorative accessories. Trust me, you're not going to be able to walk out of there with just a corn snake in a bag with a mouse.
Admission options include one-day, two-day or online VIP tickets (with early entry).
WHEN: 10 a.m.-5 p.m.  Dec. 15; 10 a.m.-4 p.m. Dec. 16
WHERE: Omar Shrine Center, 176 Patriots Point Road, Mount Pleasant
PRICE: $5-$15; free for ages 4 years and younger
MORE INFO: repticon.com/south-carolina/charleston
Chase Rice
Country music artist Chase Rice has been called a "maverick" in the industry, taking Nashville by storm, and he returns to Charleston for a headlining show at the Music Farm on Thursday. He was one of the writers on Florida Georgia Line's huge late summer hit of 2012, "Cruise" (you know you like it), but reinvented himself out of the bro-country genre with his 2017 album, "Lambs & Lions."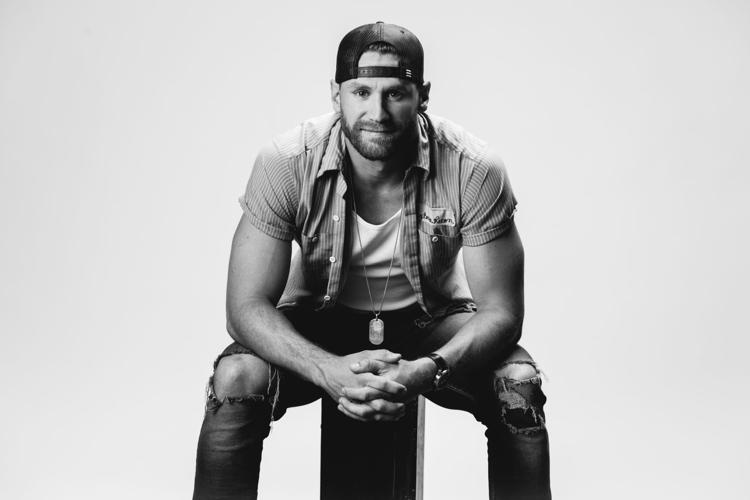 Here are a couple of things you may not know about the Tar Heel state native: He was a star linebacker with the University of North Carolina football team, but a "gruesome ankle injury" dashed any hopes for the NFL; he was a pit crew member for Hendrick Motorsports with NASCAR; he was a castaway on "Survivor: Nicaragua" (2010) and made it to the final three (some sources say second place); he tore a pectoral muscle while shooting a music video earlier this year. I didn't make that up. He had to have surgery on it.
WHEN: 8 p.m. Dec. 13
WHERE: Music Farm, 32 Ann St., downtown Charleston
PRICE: $37.50
MORE INFO: 843-577-6969, musicfarm.com
'The Dinner Detective'
If you haven't solved a whodunit over a cinnamon-smothered dessert, then you just haven't lived. Granted, I'm a true crime fan with a flair for the dramatic, so a murder mystery dinner is always fun for me. New to Charleston is "The Dinner Detective," referenced as one the country's largest interactive comedy murder mystery dinner shows, scheduled for Saturday at the Embassy Suites Hilton.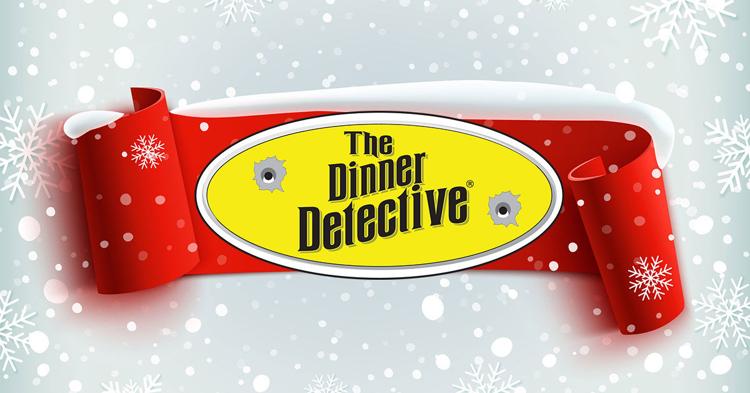 Based on actual cold cases, the drama unfolds throughout a four-course dinner (with a cash bar) and no one is safe from being considered a prime suspect. The content is for mature audiences, well, a PG-13 audience, with some adult humor and innuendo, and there will be a prize package given to the "top sleuth" of the evening. While I can't speak to what's involved for this show's winning sherlock, I won a replica of the Maltese Falcon one time, but I think my uncle nabbed it.
WHEN: 6-9 p.m. Dec. 15; future shows expected at least two Saturdays per month
WHERE: Embassy Suites by Hilton Convention Center, 5055 International Blvd., North Charleston
PRICE: $59.95
MORE INFO: 866-496-0535, thedinnerdetective.com/charleston