When you think of art, you might think of a painted canvas, or sculpture, or drawings and prints, or photography.
Bead embroidery, weaving and sewing might not immediately come to mind. North Charleston artist Camela Guevara is trying to change that.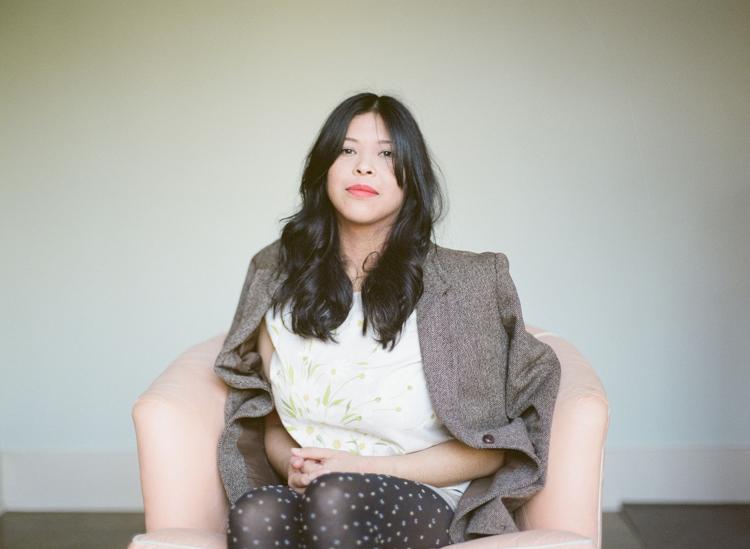 Her new exhibit at Redux Contemporary Art Center, "Care Work," seeks to showcase the underappreciated art form that originated in the home and has traditionally been practiced by women.
"Sewing, like any kind of skilled labor, is hard and time-consuming and is undervalued, like many jobs," Guevara says. "I am also thinking about the emotional labor and care labor we perform for friends and family. This primarily falls upon women and it is very important work."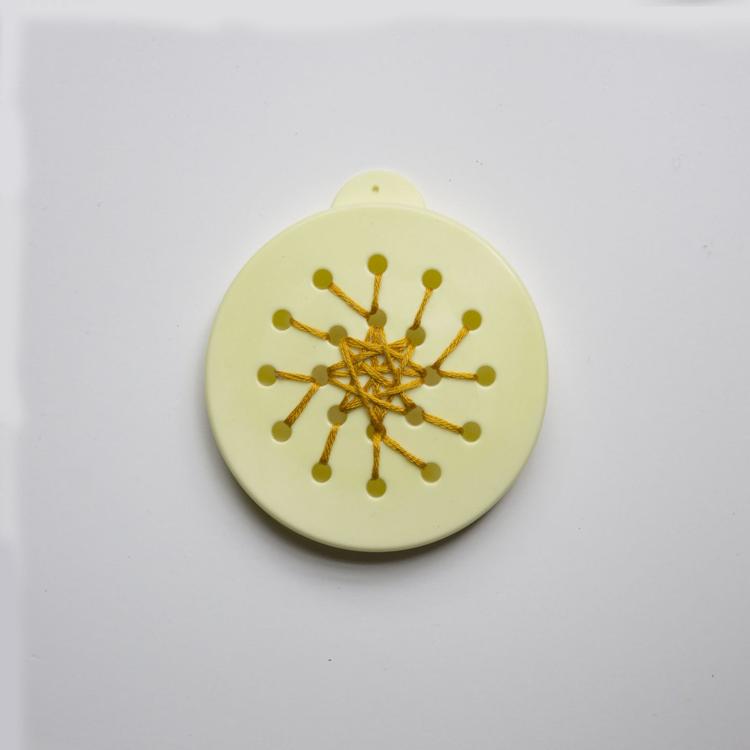 Guevara, who graduated from the College of Charleston and soon after rented a studio at Redux, extended her scope of the fiber art form by studying at the Penland School of Crafts, learning how to make fabric and tapestries. Already she had allowed sewing techniques and bead embroidery to seep into her artwork. This was a next step. 
"The South used to have sewing jobs, as it is a skilled craft, but a lot of those jobs have moved offshore, out-of-sight and out-of-mind so that we may have dirt-cheap, trendy clothing we wear a few times and then discard," Guevara says. "This has an impact on labor, in the form of low wages and our environment."
To help counteract this system, Guevara, who is media manager at the College of Charleston's Office of Sustainability, makes her own clothing in addition to embroidery artwork. 
"I am committed to making a wardrobe of handmade clothing or thrifted clothing to reduce my dependence on fast fashion and systems that create low-wage garment work at the expense of those workers," she says.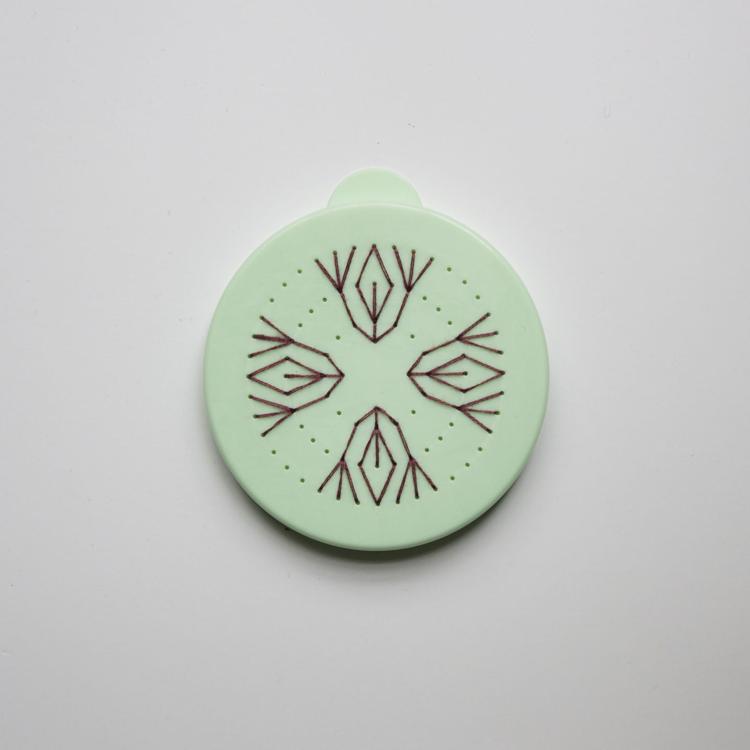 And for her new "Care Work" exhibit, she showcases those seamstress skills by embellishing shaker lids from H&L Asian Market in North Charleston, sun shades and other "found objects" that she uses as canvases with handmade cording. 
Along with her hand-sewn creations, painting also is part of the exhibit, as seen in Guevara's colorful, whimsical banners. 
The "Care Work" opening reception is 5-8 p.m. Friday, Nov. 30, at Redux, 1056 King St. 
Guevara also is an activist. She's the art director for local nonprofit Carolina Youth Action Project, which supports girls and transgender youth. She's created the poster and t-shirt designs for the group. 
"As a brown girl who grew up in North Charleston, I would have loved to be a Youth Action Alliance member and go to rock camp," Guevara says. 
The day after her Redux opening, there will be a Carolina Youth Action Project fundraiser at the center. The "Seeding Possibilities" fundraiser will include music by Diaspoura and Sista Misses, a plant sale, photo booth and craft station. 
For more information on both events, head to reduxstudios.org.