Eric Rachmany, front man of reggae outfit Rebelution, grew up in a Persian household with Middle Eastern music and dance influences. His father was an Israeli folk dance instructor and his mother was heavily into Haitian dancing. 
"A lot of my vocal style carries that influential Middle Eastern sound with a reggae foundation," he says. "I've gotten people who have said, 'this song reminds me of a prayer.'" 
As someone who personally understands the beauty of cultural variety, Rachmany tries to carry that message over into his music, and with Rebelution's brand-new album "Free Rein," that theme is stronger than ever.  
"The album concept of 'Free Rein' really comes from the song 'Take on Anything,' which is about accepting yourself and the differences in the world," says Rachmany. "Especially in this day and age where differences aren't really accepted, we want to show that they are beautiful."
The 12-track disc starts off with "Celebrate," an up-tempo ode to that very concept, which is not only an encouraging statement but a political one. 
"The current administration is trying to divide people and do nothing to celebrate differences we have," says Rachmany. "I feel like it's my duty to keep on encouraging people to embrace those differences instead."
Following in the tradition of reggae as a genre that carries both a political message and a celebratory story, Rachmany sings, "Just be loving and kind and that will keep you in line/ To all my friends and all my people in a struggle, stand ground/ Celebrate, we will, the here and now/ Time to focus, stand tall and stand proud."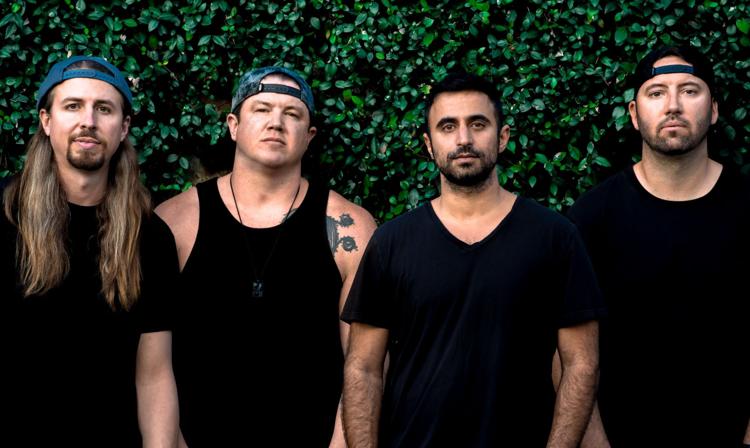 "I think every song has a story in itself," says Rachmany. "We're trying to encourage people and motivate them. Music has done so much for me in the past and helped me get out of some tough situations, so I want to do that for other people."
And one powerful aspect of music is education through a cultural lens.
"It really comes down to educating people. People just haven't been exposed to a lot of different forms of beauty, art. Once they are, I feel like people have a whole different perspective on culture. It might be just as simple as the food we eat." 
Food is another artistic pursuit in Rachmany's life that reflects his upbringing. Though he claims he didn't get his parents' dance gene, he does love to cook, and Persian food has been his most recent focus. 
"Lately, I've been tampering with making Persian food. I've always relied on my family members to make it for me, but when I have a week at home, I'll try to make some khoresht," Rachmany says of the traditional stew, typically placed on top of rice and meat. He can make a vegetarian version as well.
Rachmany doesn't have too many chances to cook at home, though, since he's out on tour with Rebelution for at least 100 days out of the year.
The band has been creating smooth reggae beats since 2004 and will be bringing some of those vibes back to Charleston, an East Coast destination the California-based group frequents.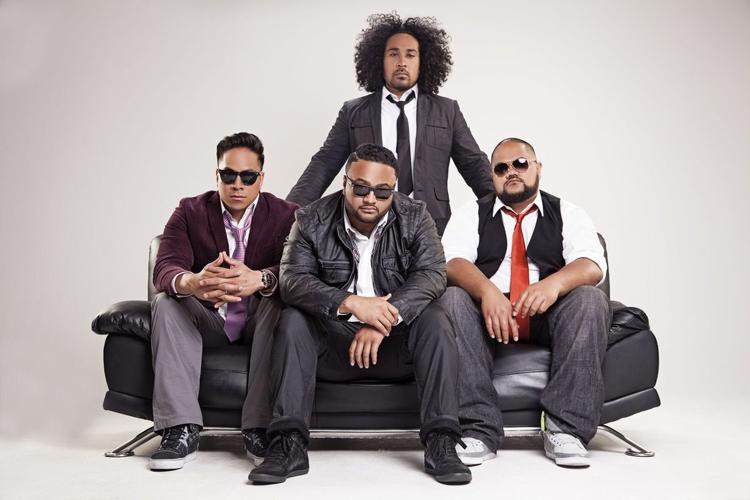 Rebelution will return for a one-night performance alongside Stephen Marley, Zion I, Common Kings and DJ Mackle. Rachmany is excited to indulge in a taste of Lowcountry food while he's in town. 
"It's one of our favorite places," he says. "Especially for the food." 
But his true love really is music. Rachmany hopes to continue playing with 14-years-and-standing Rebelution indefinitely. 
"I don't think Rebelution is going to stop," he says. "It's what we live for. It's how we express ourselves."