You can almost picture it, the grit and grime of East Village New York City in the 1970s and '80s. Andy Warhol, with his shock of blond hair and dark shades sitting opposite Janis Joplin at the famed Max's Kansas City club and music venue.
It was this atmosphere that fueled director, painter and educator Paul Tschinkel's early career as a videographer and documentarian. On Sept. 5, Tschinkel will be in Charleston at the Halsey Institute for Contemporary Art, screening his film "ART/new york No. 30: Jean-Michel Basquiat," which features a rare and in-depth interview with the famed art star.
Talking by phone from his SOHO residence, Tschinkel recalls some of his early experiences shooting the documentary series, of which his Basquiat interview is a part. Originally broadcast on New York cable networks and featured in major museums such as The Whitney Museum and MOMA, the series consists of more than 65 programs, spotlighting artists including Louise Bourgeois, Jeff Koons and Kiki Smith.
"Like many artists then, I gravitated toward the East Village and the music scene," Tschinkel says. After graduating from Yale with his MFA among contemporaries such as famed photorealist Chuck Close, Tschinkel moved to New York City. He studied as a painter but quickly realized that he wanted to explore other mediums.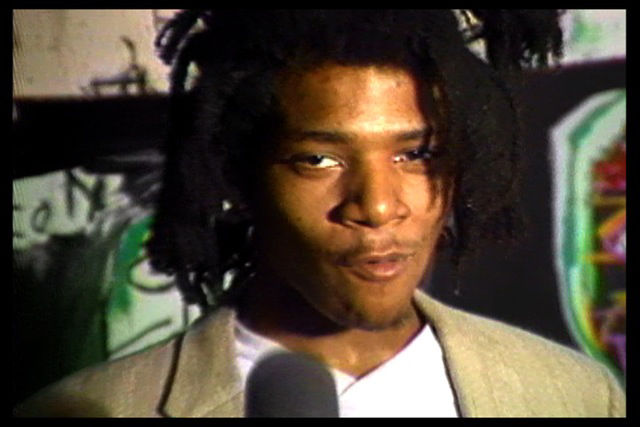 "Very early on in the 1970s, I got interested in video and started showing experimental films in galleries along with Peter Campus and other early video artists." Eventually when he was living on Bowery, a neighbor suggested Tschinkel ditch film and get a Portapak, a battery-powered, self-contained video tape analog recording system.
"Then the miracle of cable television was introduced to Manhattan," Tschinkel says. The fledging artist and documentarian wasted no time securing a half-hour spot on the new network.
"I realized instead of showing once a year or every six months at one of the galleries, I could have a show every week. As a result, even though I liked being a painter, I realized sitting in a lonely studio wasn't what I was about."
From 1974 to 1979, "Tschinkel's Inner-Tube" was devoted to broadcasting conceptual and narrative video art pieces. In 1979, he turned to recording and producing live punk/new wave music from New York clubs, including CBGB's, presaging video networks like MTV. Around the same time, he created and produced the documentary series "ART/new york."
It wasn't long before Tschinkel had a following, becoming a trusted filmmaker among New York's emerging contemporary musicians and artists. That's how he met Basquiat.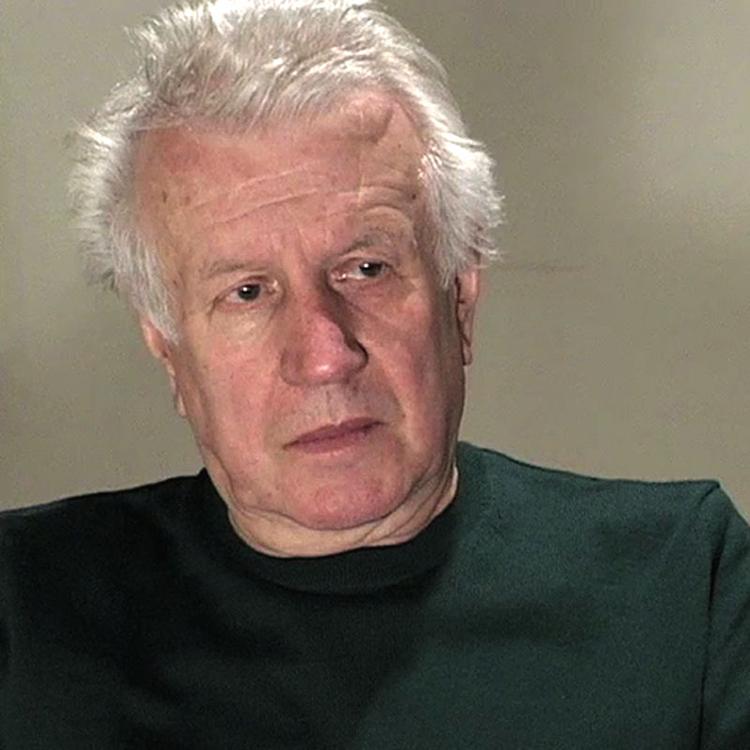 In 1982, the Brooklyn born, Haitian-American artist was just rising to art world stardom. A career that started with graffiti paintings tagged with the pseudonym SAMO, in a matter of a few years he'd managed to go from being homeless and unemployed to selling his paintings for thousands of dollars. According to Tschinkel it was at Max's Kansas City that he first met Basquiat, who he says was shy, sitting in a corner watching him film. He approached the emerging artist, whose work explored issues of capitalism, class and race, about an interview. He was at first reticent but eventually agreed.
Tschinkel colleague Marc Miller conducted the interview. They arrived at Basquiat's Crosby Street loft at 3 p.m. when he was just getting out of bed.
"He was not an easy interview," says Tschinkel. "He was young. Hard to pry open. After a while, (Miller) didn't know what to do with him."
What is revealed in the 40-minute interview is a young man on the brink of international fame who was nonetheless funny and playful.
"He was a very funny man with a great sense of humor and irony," Tschinkel says. Sadly, no more than six years later, he would be dead of a heroin overdose in his studio. He was only 27 years old.
In 2017, one of Basquiat's paintings would sell at Sotheby's for a mind-boggling $110.5 million.
Tschinkel's interview with Basquiat is one of the only of its length and depth that exists, making it a special treat for Charleston audiences.
You can glimpse this portrait of an artist as a young man at 7 p.m. Sept. 5 at the College of Charleston's Halsey Institute for Contemporary Art. Following the screening, there will be a Q&A with Tschinkel.
This event is free and open to the public.