He hadn't planned on singing. At least he didn't plan to be a real singer, the kind who drives around the country singing in front of strangers for money. But by the time he was 14, Radney Foster was, officially, a songwriter, and he sang just to get his stories across to his parents and friends.
It was 1973 when Foster wrote his first song. He grew up in Del Rio, a relatively small town in southwest Texas, with a population just under 22,000. If storytelling came naturally to Foster, it might have had something to do with Del Rio, whose people share a border with Mexico. From the start, Foster was already accustomed to the curious ways that language and culture, even people, meld into one another.
People tell a lot of stories in old and peculiar places like Del Rio. It's the only way to explain or distinguish their place from all the other places. It was in that tradition of story that Foster first found inspiration for his music, and even now, some 45 years after his first song, he still doesn't consider himself anything more than a storyteller.
He left Del Rio after high school, trading the desert prairies for the Appalachian foothills of southern Tennessee while attending the University of the South in Sewanee. He dropped out a few years later and moved to Nashville, only to return some time later to obtain his degree while further honing his performance chops around the small college town.
In 1985, he made the move to Nashville again, this time for good, having found a job with MTM Publishing Company as a songwriter. A year later he formed the country music duo Foster & Lloyd with fellow singer-songwriter Bill Lloyd and released three top 50 country albums in as many years before the duo disbanded in 1990. Foster marked the start of his solo career with 1992's "Del Rio, TX 1959," which also broke into the top 50 on the country charts.
He's released 10 solo albums since then, including his latest effort, "For You to See the Stars," which shares a name with Foster's literary debut that accompanies the album. His new book is a collection of short fiction, tales that Foster, an avid reader, primarily composed after losing his voice to serious illness in 2015.
Over the course of his music career, Foster has penned eight No. 1 singles and seen artists as esteemed and varied as Keith Urban, The Dixie Chicks, Nitty Gritty Dirt Band, Luke Bryan, Los Lonely Boys, Hootie & The Blowfish and Kenny Loggins cover his songs.
Radney Foster will hold a release party for his new book and album at 8 p.m. Thursday, Nov. 16, at Woolfe Street Playhouse. Special guests Bobby Houck and Finnegan Bell will perform.
Tickets are $25, plus fees, and are available at the venue box office or online at www.WoolfeStreetPlayhouse.com.
Doors open at 7 p.m.; show starts at 8. Go to the venue's website or call 843-856-1579 for additional information.
'Holiday Road' at 34 West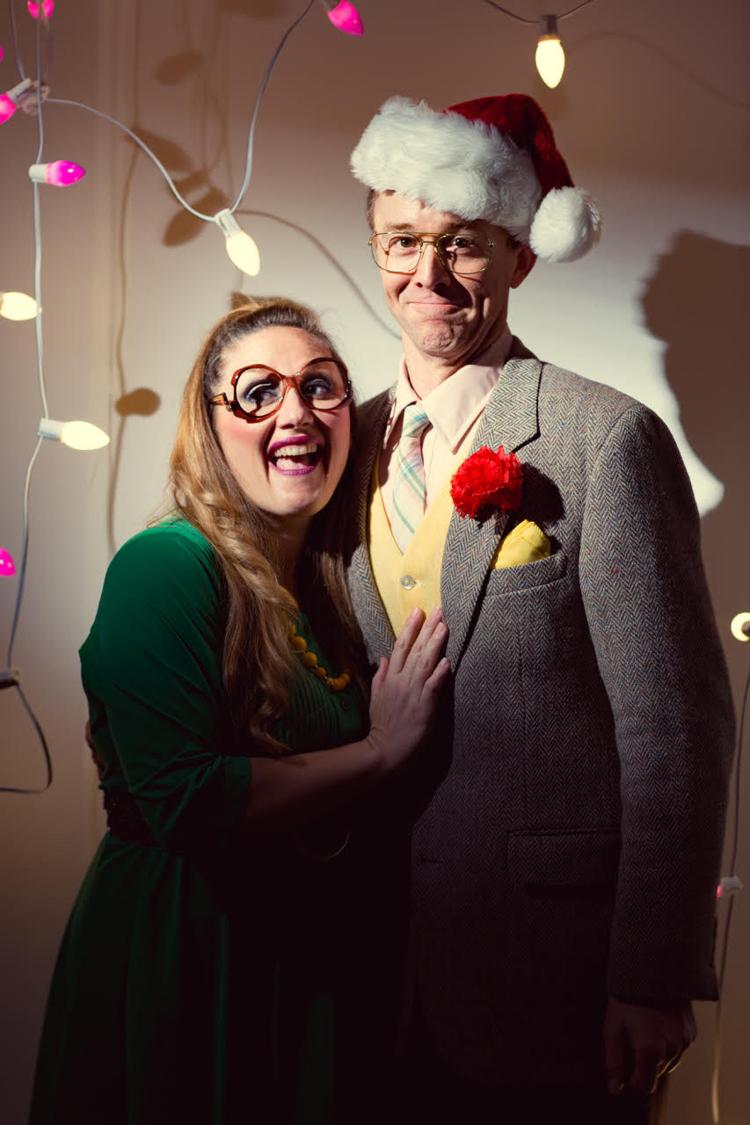 34 West will unveil its latest original stage production this weekend, with a holiday-themed musical set to the soundtrack of the 1980s.
At Arden High, faculty romances flutter quietly below the surface. With the annual holiday party approaching, a pair of lovesick secretaries and an awkward science teacher are eager to make their move. But when a new school policy forbidding staff relationships takes effect just before the big night, a chance at love appears lost. Of course, feelings are hard to suppress, especially when songs of romance and the spiked punch begin to take hold.
34 West co-founders Stephen Wayne and Jeff Querin star alongside Becca Anderson and Sarah Callahan Black in a musical-comedy filled with all the drama of a staff party, which is considerably more humorous when it's not your job or dignity on the line.
"Holiday Road" will run at 34 West, 200 Meeting St., through the end of December.
Performances are 8 p.m. Thursday-Saturday; 7 p.m. Tuesday; and 3 p.m. matinees Sunday. Doors open 30 minutes prior to curtain.
Tickets, which are limited, are $35 and are available at the box office or online at www.34west.com. Go to the theater's website or call 843-901- 9343 to confirm availability.