"I'd like to meet your dog," is a pretty good pickup line and one that local music group tomatoband uses to its fullest in new song "In the Mood."
Charleston Scene has the exclusive music video premiere. 
The music video was shot downtown in Hampton Park and the videographer was Stephen Massar, who helped direct.
"Stephen put together a cohesive piece that really captures the delight of the song," says tomatoband guitarist Charlie Mitchell.
"'In the Mood' tackles some pretty serious issues, like relationships, running with dogs and responsible recycling practices, so Stephen really had his work cut out for him.
"We gained most of our inspiration from wandering around and embarrassing ourselves in front of strangers, which we think to be an entirely healthy practice... in moderation, of course. In reality, we were just having fun in a park and that's what you'll see in this video."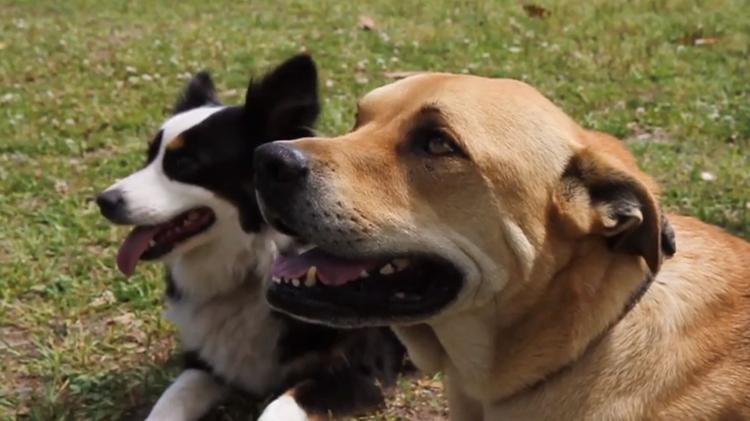 The song also features Regina Ferguson, a friend of the band.
"She and I went to USC together and bonded over Phish and basketball," says tomatoband keyboardist Alex Irwin.
"She has performed with us a few times, but this is the first time we've gotten her on a record. Having her narrate the female perspective in the song was a no-brainer. She gets us, and we miss having her in town."
This is tomatoband's first music video. The band's album release party will take place at 8:30 p.m. on Wednesday, May 16 at the Pour House.
The lineup includes Abstract that Rapper, Andy Greenberg of Runaway Gin, David Buck of BYOG, Mark Davis of The Travelin' Kine and Mary Gilmore. Justin Kessler, the band's mixing and mastering engineer, will be coming down from New York to play mandolin on a few songs. 
Tickets are just $5. View the Facebook event page here.