It's time for another song premiere. 
This time around, we're playing former College of Charleston student Chris Wilcox's new Americana track "GoldFriend," which was released on the Lowcountry's own Coast Records with the help of his new live lineup, "The Boys."
The now Nashville-based singer/songwriter dove into his musical background and more about his latest song during a Q&A with Charleston Scene.
Q: Can we start with a little background on you and your musical journey? 
A: I grew up in Baltimore at the time bands like All Time Low were coming up, and the pop-punk scene was huge. So I started playing in pop-punk bands in ninth grade and all through high school.
I stopped performing when I came to College of Charleston, and went through a huge transitional and growing period during my time there. I was discovering new music and falling in love with artists in all kinds of genres. It was super eye-opening and kind of scared me because I didn't realize how narrow-minded I had been.
I went through a lot of growing in college, as any college kid does, but I have growing pains that still motivate a lot of my writing today: from moving to Charleston where I literally knew no one, to living in the South, to losing my dad before junior year.
I met Matt Zutell (of Coast Records) about the same time I wanted to start recording and performing again and have been working with him ever since.
Q: Tell me more about your move from Charleston to Nashville. What has that experience been like? And what do you miss about Charleston and love about Nashville?
A: I moved almost immediately after graduating College of Charleston, and it was such an inspiring time in my life, so moving to a new city wasn't as daunting as it was thrilling.
A big part of the reason I moved here was for the music, but honestly, it was more for a change in scenery. ...Nashville reminds me of Charleston a lot, just stuck in the middle of Tennessee, and a bit bigger. That's maybe what I miss most about Charleston: It feels like a town. I miss the community.
Q: So this new song is under "Chris Wilcox & The Boys." Tell me more about "The Boys."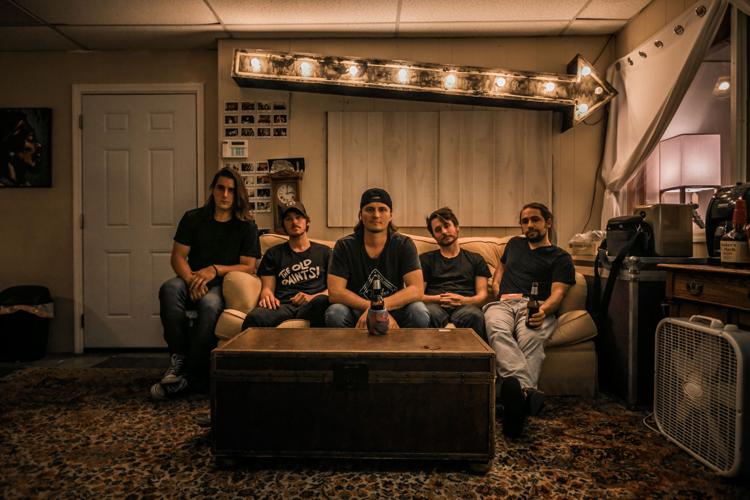 A: It's a Charleston crew made up of three-fourths of the band Human Resources (Matt Zutell, Aaron Utterback and Paul Chelmis) and one-fourth Peter Clark. We played some shows with this lineup for the first time a couple of summers ago when I had a run from Charleston to Florida.
They bring a whole new element to the songs and live performance, and I wanted to reflect that, so that's when I started booking our shows as "Chris Wilcox & The Boys," which will be the album title as well. I'm pumped to get them out on the road this summer. We've got a few dates booked already.
Q: What's the inspiration behind "GoldFriend"? 
A: The inspiration came from the mentality I think a lot of people have in this golden age of social media. "You ain't alone with the money yet, cause you're alone for the money" is reflective of the attitude a lot of people unwittingly have where they constantly compare their lives to the people they follow but forget to live their lives and create their own stories.
Q: How have you seen yourself grow musically up until this point?
A: Sonically, especially on these new songs, I have to give credit to "The Boys." They totally took the vision ...to a different level. I wanted to gear toward the alternative sounds of guys in Nashville like Rayland Baxter and Rustin Kelly, but keep the Southern rock energy we have live. That combination is conducive to my journey making music, from pop-punk to rock to Americana, country and soul. These songs are the outcome.
Lyrically, I've matured and feel I'm able to touch on more topics, personal or fun. I've been drawing inspiration more naturally, and I think that just comes from constantly writing and trying to keep that muscle active and curious. 
Q: What are your ultimate music goals in Charleston, Nashville and beyond?
A: My favorite thing in the world is playing live and projecting that passion to people. My ultimate goal is to travel all over the world and play with The Boys. ... Maybe eventually open a bar, start my own line of blenders/daiquiri machines, enjoy frozen drinks and grow old but not up.