One instrument you don't typically see at a contemporary pop concert is the flute. 
Yet that's the instrument that Erin Burchfield plays on stage as Pip the Pansy.
She learned how to play flute when she was 9 years old and kept practicing through high school. Her sister played piano, but she wanted to march to her own beat in addition to dabbling with the keys.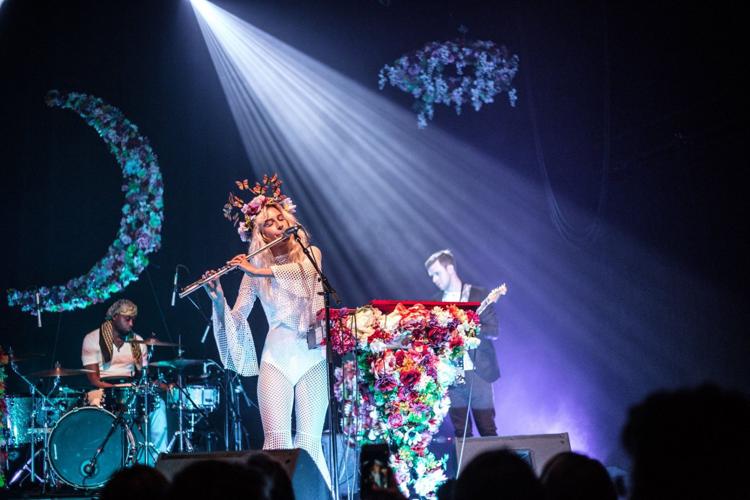 Music wasn't her first love, though. 
"I never grew up thinking 'Oh, I'm going to be a musician,'" Burchfield says. "I didn't even go to live music that often. But all my life I was the artsy kid. My first love is visual arts, but I realized a musical persona could embody all of the things I love. I can be artistic with how I'm presenting it with the graphics, stage design and theater aspect where I can be my own little character. And the music itself to me is beautiful and moving. It's all these things I love wrapped up in one."
Burchfield's musical journey hasn't necessarily been the smoothest, either.
She wasn't always known as Pip the Pansy. Her previous moniker was Wrenn, which she adopted from her grandmother's maiden name. Burchfield had been performing under that stage name for two years when she discovered another artist on the West Coast with the same name. It was unclear who owned the performing and recording rights.
That turned into a trademark lawsuit that Burchfield says ended up costing her around $30,000.
She eventually gave up the rights to the name. What she originally saw as a valiant effort to defend her grandmother's legacy turned into a money-sucking legal battle. 
"It was making me selfish," Burchfield says. "I was so hyper-focused on fighting for five letters that I was no longer fighting for what those letters represented. I finally came to the conclusion I had to let it go, but I'm still paying off legal fees."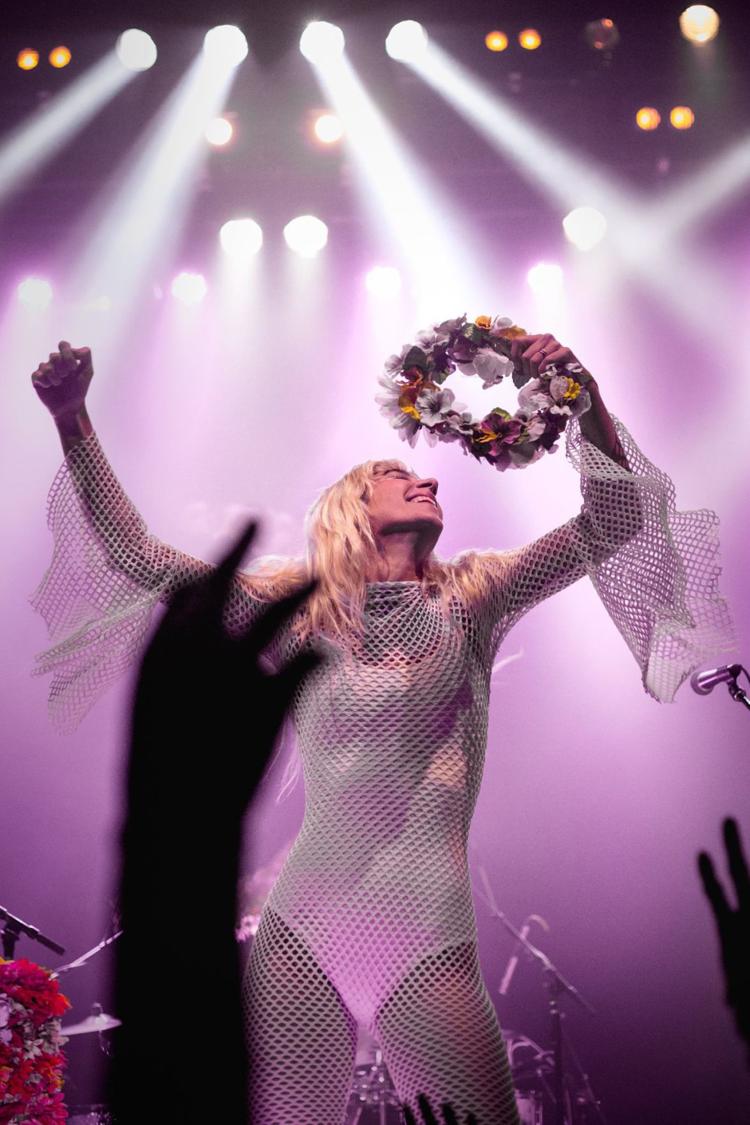 Along with losing her original brand name, Burchfield also lost record deal opportunities. She says her old label dropped her when she switched her moniker to Pip the Pansy. She chose the new name with the hopes that it would be truly unique in the industry with little chance of a duplicate.
Now, with a new album underway and the legal drama behind her, Burchfield says she's ultimately happy with how things turned out. She's also perfected her instrument and grown as an artist through the process. She incorporates improvised flute segments into her live indie pop performances. 
"It's scary to think of improvising when you're classically trained with something," Burchfield says. "As a kid, I played with a whole orchestra and read sheet music. It's a new world incorporating flute the way I do now, but it's my weapon of choice."
She plays piano in addition to flute on stage, and when she's songwriting, she typically starts with the keys. When she hits writer's block, though, sometimes she turns to her woodwind friend. That's what happened when she wrote "Tuscan Skies," which is on her latest 2017 EP, a track that was initially all flutes. The song was comprised of 11 flute parts that were then stripped down in the studio. 
Burchfield's current project, "Love Legends: Part 1," will be out July 26. So far, she's released two singles, "Medusa" and "Simon's Song." The theme of the disc is Greek mythology.
On stage, Burchfield embodies the persona of Pip the Pansy. She incorporates colorful flowers, sparkly outfits and other visually appealing elements. She says it's a reflection of how she feels and who she imagines her onstage character to be: whimsical, otherworldly.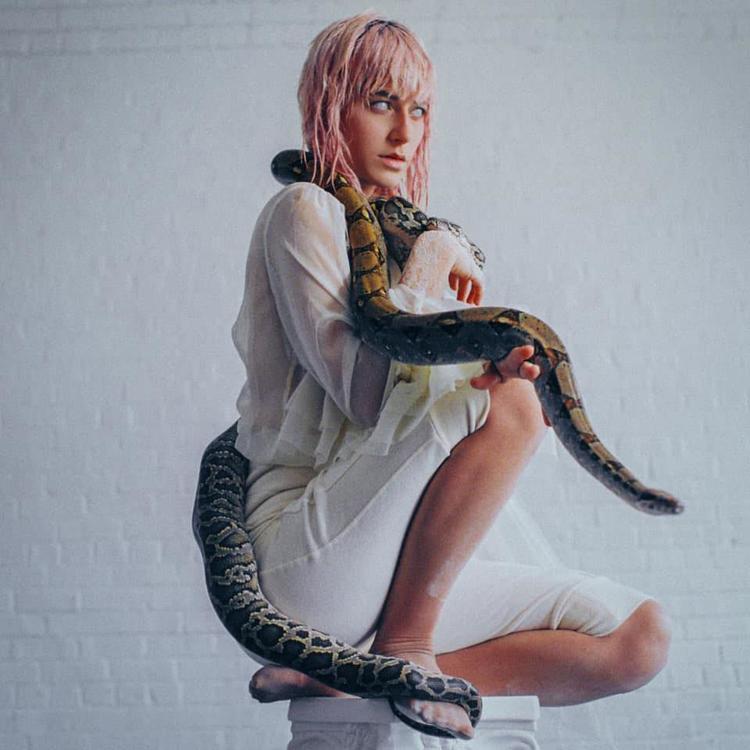 "At first my logic was that people were going to remember what they saw more than what they heard," she says. "So I started putting flowers around my keyboard. I thought, 'Even if they don't remember a song, they'll remember the flower piano.' It was vapid at first, but now I feel like my art is maturing. I want the visuals to have some deeper meaning and match my music." 
This time around, she'll have white columns to match the Grecian theme. She assures it will be a spectacle of a performance. 
"I like to think if you're shy, maybe a live show when you see an artist being insane, it gives you permission to release a little bit of the insane part of you," Burchfield says.