Pineapple Tour Group is launching a new "lol"-worthy endeavor. The Charleston Comedy Tour, which takes its first ride Friday, will feature local comedians as tour bus guides. They will perform stand-up about the Holy City for up to 14 passengers.
The adult-humor comedy tour is for audiences 21 and older and is meant to entertain, not inform. 
"This is a chance for Charleston-based comedians to be let loose on the the city and give their insights to visitors and locals alike," says Pineapple Tour Group director of tourism Ben Criscitiello. "It's a great opportunity for audiences to laugh about the town we all love and see it through the eyes of Charleston's best comedians."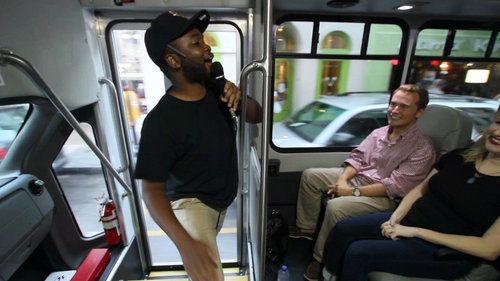 The tours, which will take place at 7 p.m. and 9 p.m. on Fridays and Saturdays starting Oct. 27, begin and end at King Street restaurant HŌM. There will be a drink special, "The Two-Drink Minimum," offered as well so passengers can get properly boozed up before the raunchy ride.
The first tour, set for Friday, is sold out, along with the second tour, which will take place at 7 p.m. on Friday, Oct. 27. However, there is still space available for the 9 p.m. tour on Oct. 27 and both the 7 p.m. and 9 p.m. tours on Saturday, Oct. 28. 
Some Charleston comedians inducing laughs include Shawna Jarret, Joseph Coker, Vince Fabra and Kevin Williams. 
"We're hoping this turns into kind of a Charleston comedy club," says Criscitiello.
Tickets for the tour are $35.