1. 'Pandemonium & the Ever-Expanding Inexplicable Sound,' by John Bias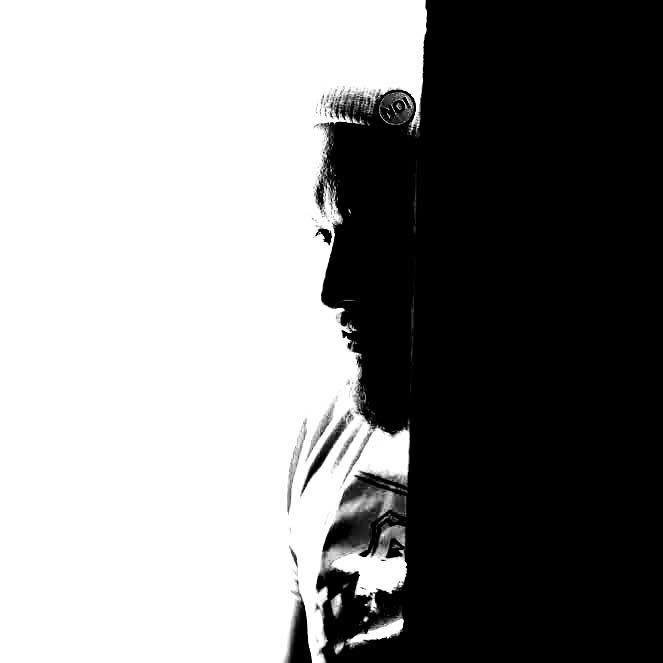 A very late December 2017 release counts as a January 2018 one, in my humble opinion, and this album deserves to be included on this list, so much so that it claimed the No. 1 spot of the year. The '70s-hailing psychedelic rock album I've been waiting for arrived in the form of this seven-track banger by John Bias. It's dance-y, it's contemplative, it's soft and sweet in moments, it's dark and daring in others. "Moving On" reminds me of something Pink Floyd would've output with a gritty twist, "Your Stranger" would've been a Stones hit back in the day and "Woman in Love" sounds like "Strawberry Fields"-era Beatles in parts. I've had this one on repeat. 
2. 'Rare Creatures,' by Rare Creatures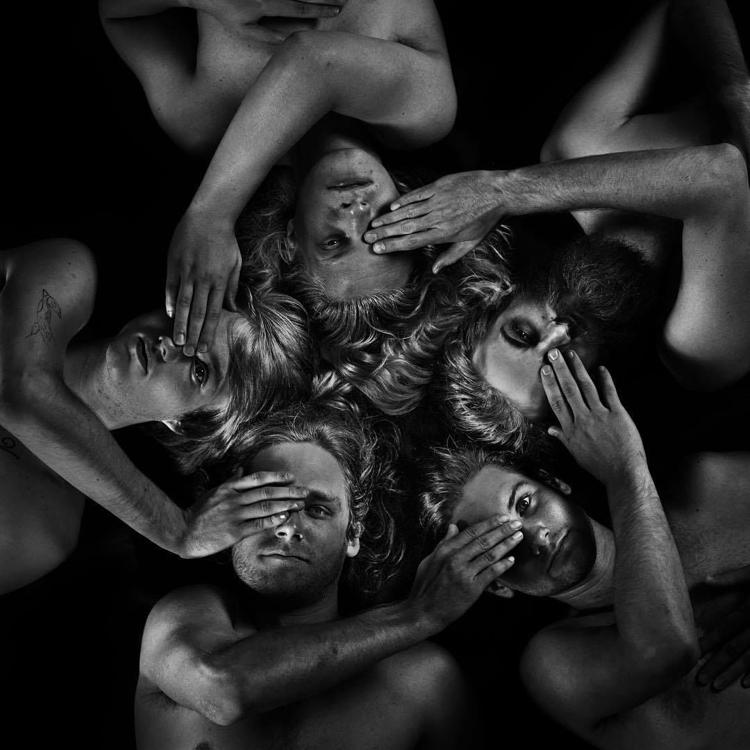 Rare Creatures was the Charleston rock band to look out for this year, branching off from Charleston breakout sensation Stop Light Observations, a name that's made its way into the festival circuit. Unsurprisingly, this project emulates a similar innovative, energetic sound in its debut, self-titled album, but with a macabre twist. The heavy, haunted and hypnotic bass-shaking synth alternates with mystical glacial trickles to produce something magical. The build-ups are spectacular and phantasmal: eerie eclipses, icy rivulets and honey-droplet high ends escalating and enlightening until you're completely immersed.  
3. 'Sparrow,' by Jump, Little Children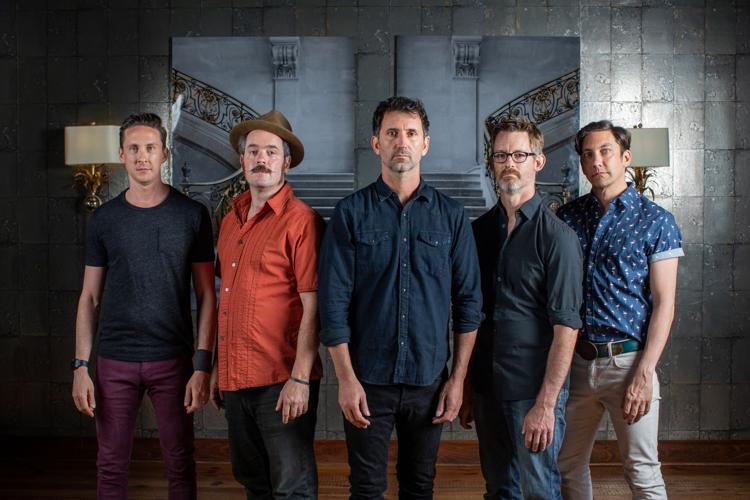 This year was also a year of comebacks. Famed South Carolina troubadours Hootie & the Blowfish announced they were getting back together (we have that album to look forward to next year) and '90s favorite group Jump, Little Children marked a fiery return with its first record in over a decade, which is arguably its best. Time makes things beautiful and it's certainly done that to these ballads, which coalesce between indie rock, Irish music, chamber pop and orchestral folk. There are more electronic elements this time around, including a synth and a drum pad, and the stacking of sound is articulate and anthemic. Ukulele, a fiddle, a stand-up bass, an accordion and a keytar are a few other instruments you'll hear in these miniature symphonies. 
4. 'Mirrored Moon Dance Hall,' by She Returns From War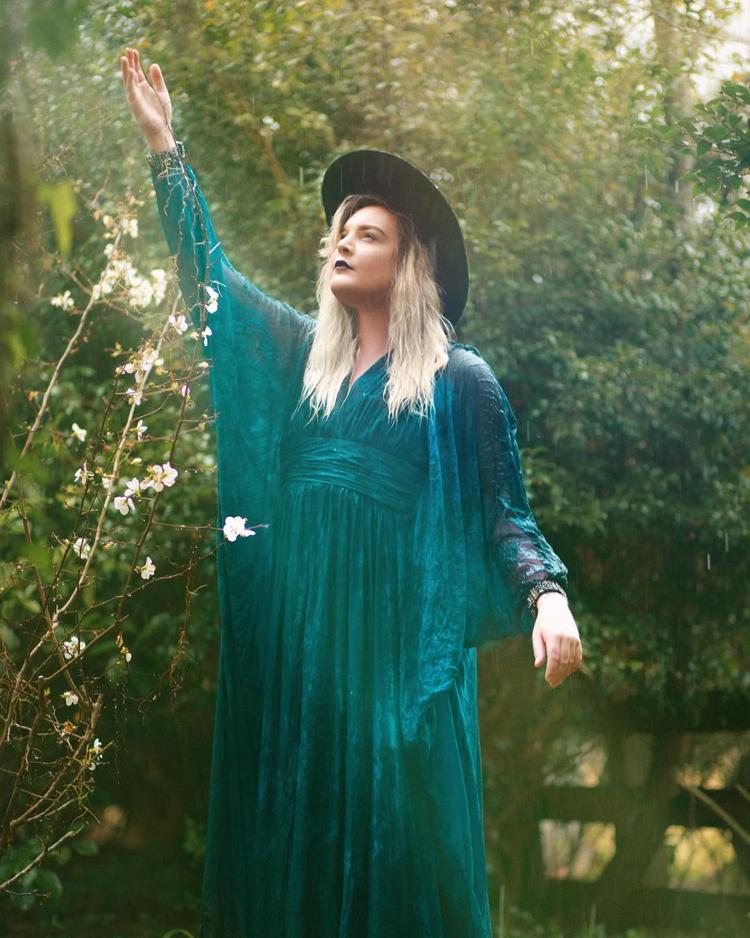 Embark on a "Psychic Voyage" aboard the "Dream Machine" with this September release from Charleston's self-proclaimed "Swamp Witch," Hunter Park. The country-Americana songstress of She Returns From War is known for her rich and captivating storytelling and for juxtaposing soft, simple serenades with gushing, gritty cries. The piano in "Starry Melancholy" floats between dark and light in an ethereal space that transcends into a rock anthem. "Athena" incorporates strings, keys and harmonies to expand an acoustic strum. You'll cry to "Thieves." You'll boot-stomp to "Snakebite." You'll dance to the joyful title track. It's beautiful and honest and haunting, and you can figure out the rest yourself by pressing play. 
5. 'Champagne,' by Human Resources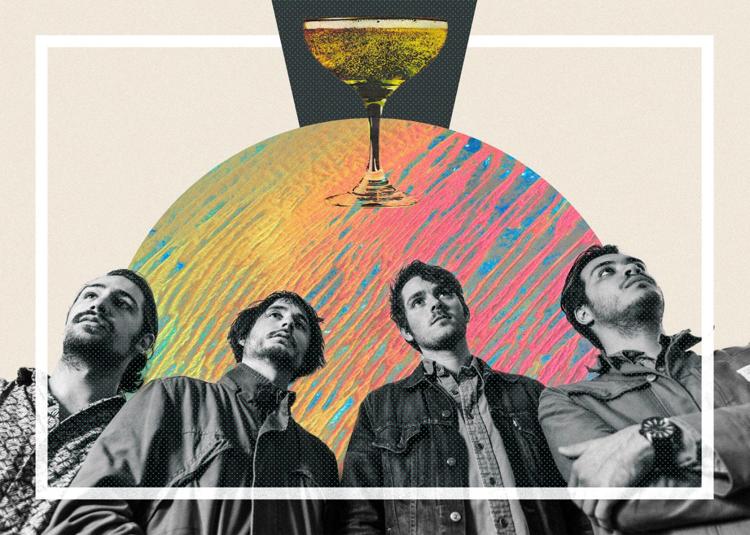 Matt Zutell of Coast Records serves as an audio engineer and producer as well as the drummer for Human Resources, a new-wave, pop-rock four-piece that takes electronic elements and indie rock music and fuses them together to create some pretty spiffy sounds. From the falsetto love story of "Deals" to the happy-mellow groove of "Sylvia" and irresistibly catchy hook of "Casually," Human Resources makes accessible music that you can dance to in a crowd with strangers or with that someone special. Then you have "Sri Lanka," a track that gets a little darker and deeper lyrically but more epic in sound. It could be the soundtrack to an especially trippy scene from "The Neverending Story." As a whole, this album gives you all the feel-goods.  
6. 'IMOW,' by Walter Brown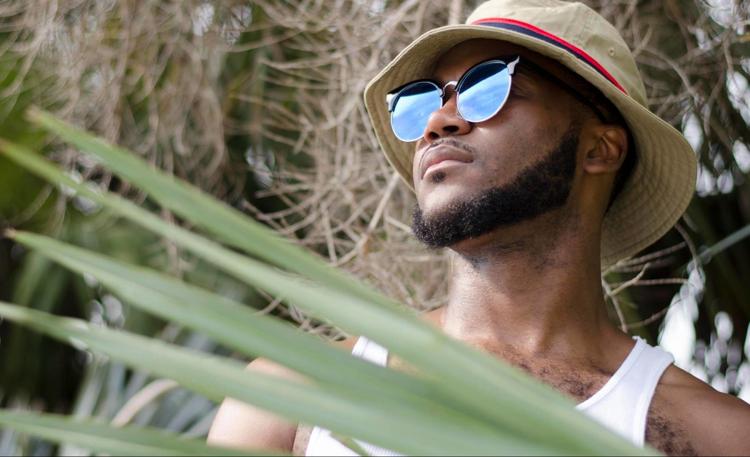 If we're looking back on the 2018 Charleston music scene, it would be remiss not to note that hip-hop is on the rise. And it's more diverse than ever, from scene staple Matt Monday and social justice-slinger Benny Starr (whose live album recorded at the Music Hall will be released on vinyl next year, so stay tuned) to country trap rapper Jah. Jr. and, yes, even some upcoming talented women rappers like Chels Blaze. But the one who's grabbed my attention this year is Walter Brown. He's making waves with "IMOW (In My Own World)," a 9-song disc that features a range of melodic backdrop beats, from more electronic and rock sounds inspired by artists such as Kid Cudi, Drake and the late Lil Peep to some harder-hitting verses that are localized to the Holy City. You've got to take a listen to this; we've got good hip-hop right here and this is proof.
7. 'Chicora,' by The High Divers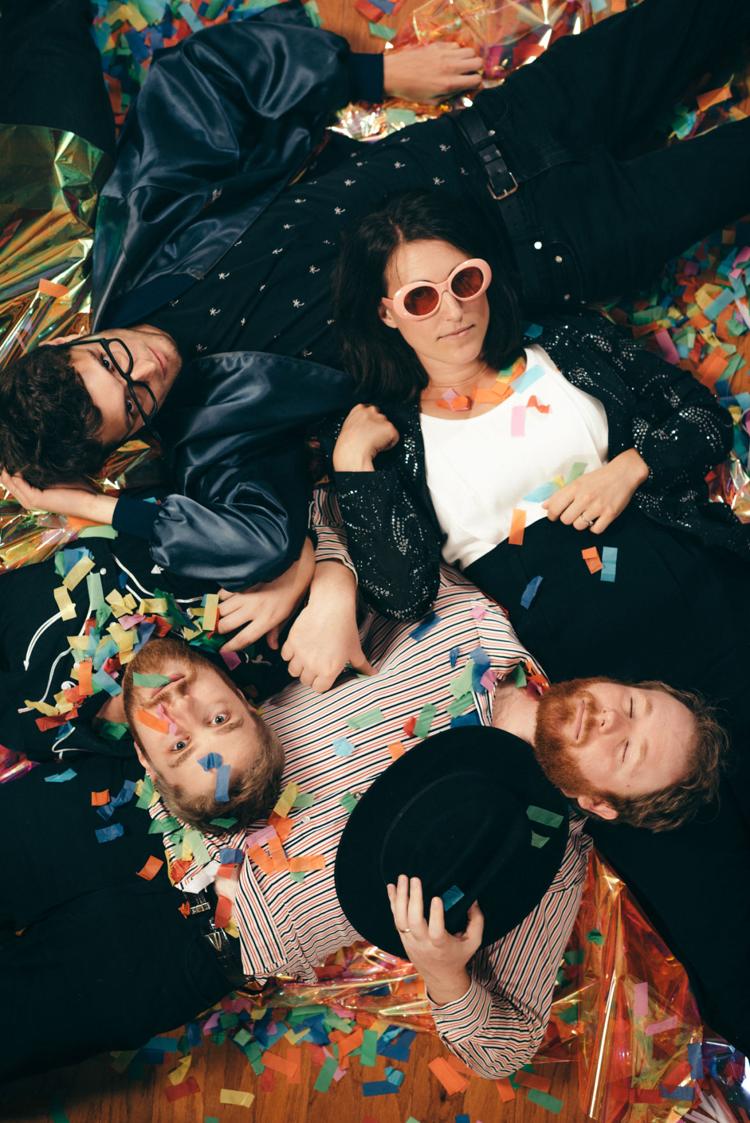 Get on the soul train for The High Divers' 2018 disc, which expanded the band's classic Southern rock sound into something more. "Weighing on my Mind" is a personal favorite, with all the elements I like in a song: something mellow, something groovy, something contemplative and something catchy. Heavy lyrics are juxtaposed with such a smooth melody that your worries are being formed and lifted in the same moment. How do they do it? And make a diary entry seem so relatable? You think you'll never escape the upbeat dance tempo of "Not Sharing," but then, before you know it, you're slow dancing with someone you love under the moonlight to "Midnight Room." 
8. 'Familiar,' by Little Bird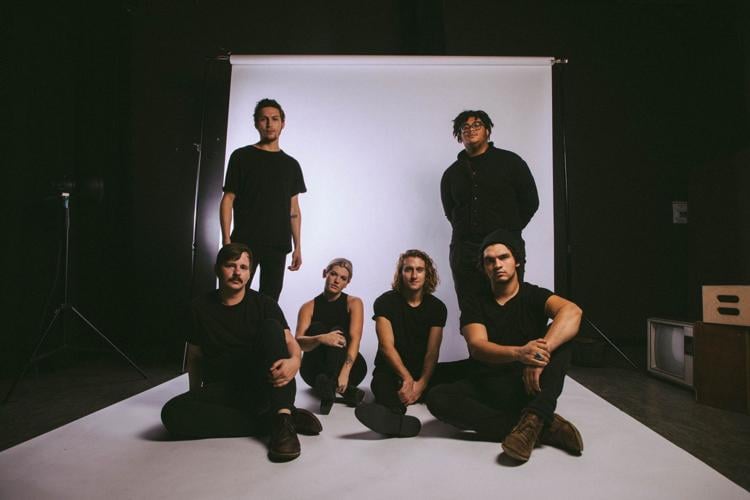 Originally hailing from Maryland, Little Bird made its way to the Holy City, and the scene has embraced the band ever since. This 2018 album is funky in all the right ways, with a generous helping of the experimental that breaks the tradition of indie rock-typical catchy guitar riffs and choruses. Catch "Jamais Vu," for instance, a two-minute fully instrumental track with dreamy guitar effects that melt into a mountainous soundscape. "Righteous Stuff" is smooth jazz at its finest, while "Honey Leak" crafts a hypnotic, chill tempo out of soft R&B-laced rhythms.
9. 'Styles & Dynamics,' by Little Stranger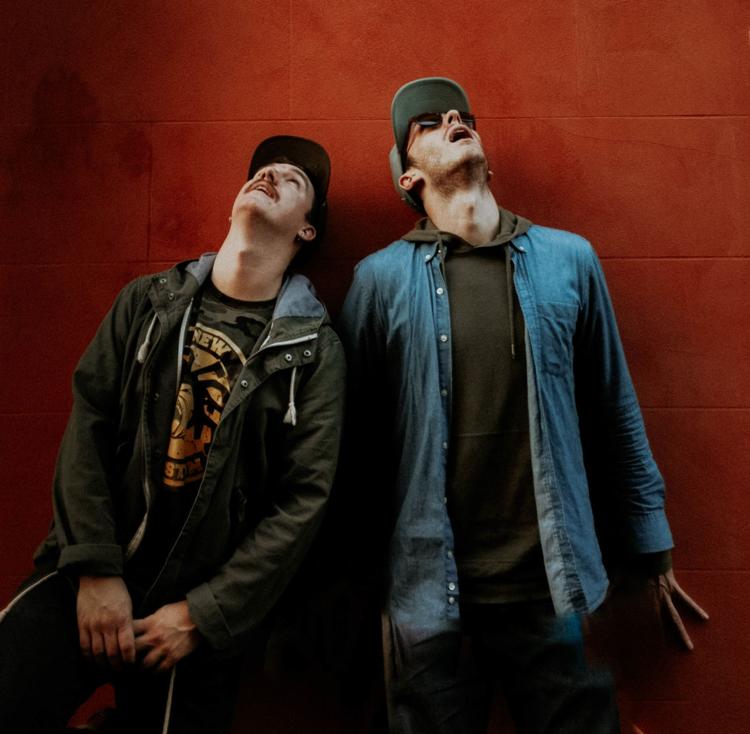 Speaking of hip-hop, Little Stranger is another local name repping the genre. The rapper and producer duo from Philly relocated to Charleston a few years ago and has been performing to sold-out crowds here in the Lowcountry amidst traveling for a national tour. Little Stranger features a Gorillaz- and Beck-inspired blend of MIDI keyboard, bass, guitar tracks, drums and synth on a loop station that John Shields controls and spit-fire rapping from Kevin Shields (no, they're not related). "Styles & Dynamics" is this October's follow-up EP to last year's "Techniques," and it's far from a disappointment. More nostalgia, more summer anthems, more soul (there are even some organ riffs). The stand-out song has got to be "Sing it High," and once you hear it, you'll be doing just what the track title suggests. 
10. 'Stand Up,' by Bill Wilson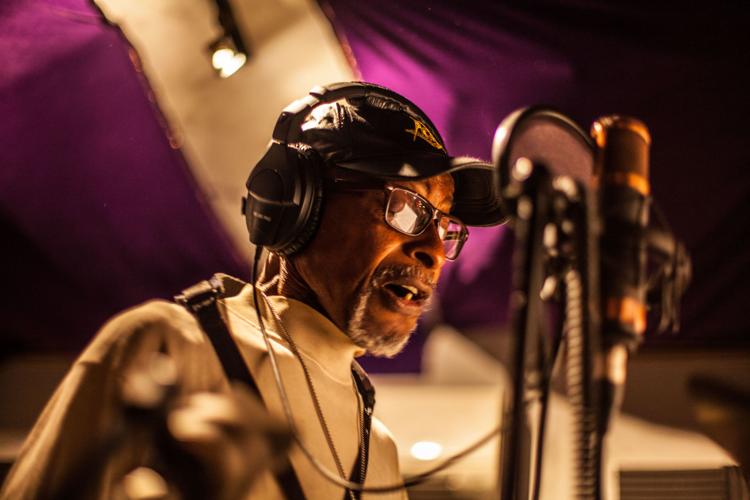 It's smooth, sensual and spiritual. A 76-year-old Charleston saxophone player and singer who's been playing gigs for decades released his first studio album ever on Coast Records earlier this month, and it's already made it into my top records of the year. "Stand Up" is the soulful climax of a half century of creating music, and the skill level of the studio musicians (whose improvised segments made it into several of the final tracks) compliment the raw revelation of achieving a lifelong passion project. 
Charleston's 5 runners up
"The Artisanals," by The Artisanals
This Charleston band has gotten national recognition this year with the release of a psychedelic album created on psychedelic drugs. Billboard premiered the video for final track "Drag" in August, and The Artisanals have been on the road with their giant light-up mushrooms for most of the year. 
"Someplace Golden," by Zoe Child 
Zoe Child came into the scene this year with her debut EP, which includes 5 soulful and storytelling cosmic country tracks. We premiered her very first song "Cowboy" in October of last year.
"REFLEXIONS," by Infinitikiss
Electronica engineer Nic Jenkins worked with a variety of other local artists, including Diaspoura, Don Crescendo, Khari Lucas of Contour and Camille Rhoden of She Returns From War to create this eight-song avant-garde disc, which explores sonic textures through synths, drum machines, ambient guitar and more. 
"Ocean Fiction," by Whitehall 
Charleston college party band Whitehall, which features an identifiable and inescapable grooving saxophone from member Pat Magwood, released debut disc "Ocean Fiction" this year on Real South Records. 
"Distant Light," by Tape Waves
A sun-soaked beach-bliss afternoon is the perfect accompaniment to this hazy dream-pop album by a husband-and-wife duo who's made it big in Japan. It was recorded last Christmas in just a week (minus a few overdubs) and released this June.
5 best albums from across the state
"Along the Heather," by Gardeners | Rock Hill
If I had created a statewide list of best albums from the get-go, this Rock Hill record would've been at the top. This is the indie rock I want to hear more of: brazen, ebulient and a little unhinged. 
"Cult Classic," by Happy. | Columbia
I never thought I'd like an emo/pop-punk album as much as this one by Columbia band Happy. Released on Rude Records, this record is fast and furious in the right places and alternating between loveless and lustful in others. It's nostalgic and relatable immediately. 
"Real Work," by Real Work | Columbia
Recorded and mixed by band member Kenny McWilliams at Columbia's Archer Avenue Studio, this polished yet still deeply emotional melodic rock record is the debut release by Real Work, a supergroup made of members of Needtobreathe, The Rejectioneers and Baumer. 
"where blew a flower, may a flower no more," by Apricot Blush | Greenville
The "Pablo Generation," a name given to a group of Clemson University bands who have carved a path for Upstate music, has granted us another gift in the form of this story album from Apricot Blush. It's based on the mythological tale of a sea goddess, and its other-worldly subject matter is accompanied by fitting mystical and deeply emotive soundscapes.
"11:11," by Darby Wilcox | Greenville
Darby Wilcox and the Peep Show's August release is the result of a decade of love, heartache, loss and self-discovery. Each song builds into the next with energy and emotion before the record arrives at some raw and real revelations.