Margarita Festival
If you don't typically refer to tequila as "to-kill-ya," then the Charleston Margarita Festival at Brittlebank Park is where you need to be on Friday night. Presented by Corralejo Tequila, the third annual festival will feature margaritas from more than 20 local bars and restaurants for sampling and a little friendly competition, including Mex 1 Cantina, SOL Southwest Kitchen, Tattooed Senorita Cantina, Yo Bo Cantina Fresca and Stems & Skins, among many others.
The ticket price includes 15 margarita samples. Additional food and beverage options will be available for purchase, including, but not limited to, selections from Smoky Oak Taproom, The Shelter, Rebel Taqueria and Roti Rolls.
Once that tequila starts to warm your face and loosen your legs a bit, DJ Luigi and Bryan the DJ will provide the entertainment: a mix of Latin music (salsa, bachata, merengue, reggaeton), Top 40, '90s throwbacks and more.
Let it be clear that this event is for those of legal drinking age only, so leave the kids at home, along with pets, coolers and large bags or backpacks. Taking an Uber, Lyft or taxi is encouraged by event coordinators. A portion of the event proceeds will benefit Lowcountry Local First.
WHEN: 7-10 p.m. Friday, Aug. 3
WHERE: Brittlebank Park, 185 Lockwood Drive, downtown Charleston
PRICE: $45 general; $55 early admission (and some other perks)
MORE INFO: charlestonmargaritafest.com
Toast to Equality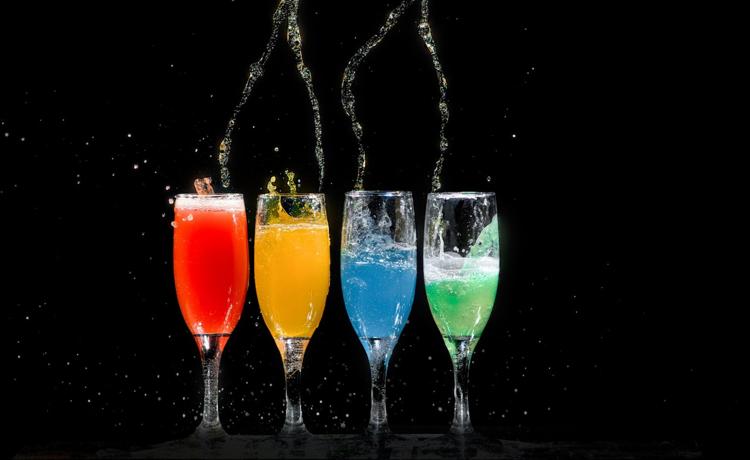 Time to raise your glass and join Charleston Pride as it hosts its inaugural "Toast to Equality" cocktail competition at the Charleston Visitor Center Bus Shed on Saturday. This adult beverages contest will feature 12 local LGBTQ-friendly bars serving samples for voting, including DIG in the Park, Dudley's on Ann, Tabbuli, Voodoo and Warehouse, among others. The winning concoction, made from any of six special liquors from Breakthru Beverage, will be named the Official Cocktail of Charleston Pride 2018. The evening's emcee will be Mike Edwards from "Two Girls & a Guy" on Mix 95.9, with music from Bender Funk and DJ Trevor D of D&M Productions. Dinner options will be provided by food trucks from Charleston Caribbean Creole, Semilla, DIG Street Kitchen and King of Pops. The ticket price includes 12 complimentary beverage sample tickets, one voting ticket and some souvenirs.
Make a plan to toast to the core values of Charleston Pride this weekend: love, peace, equality, acceptance, respect, family and community.
WHEN: 7-11 p.m. Saturday, Aug. 4
WHERE: Charleston Visitor Center Bus Shed, 375 Meeting St., downtown Charleston
PRICE: $15 advance; $20 at the door; free for Friends of Pride
MORE INFO: toasttoequality.com
Waterfront Music & Movies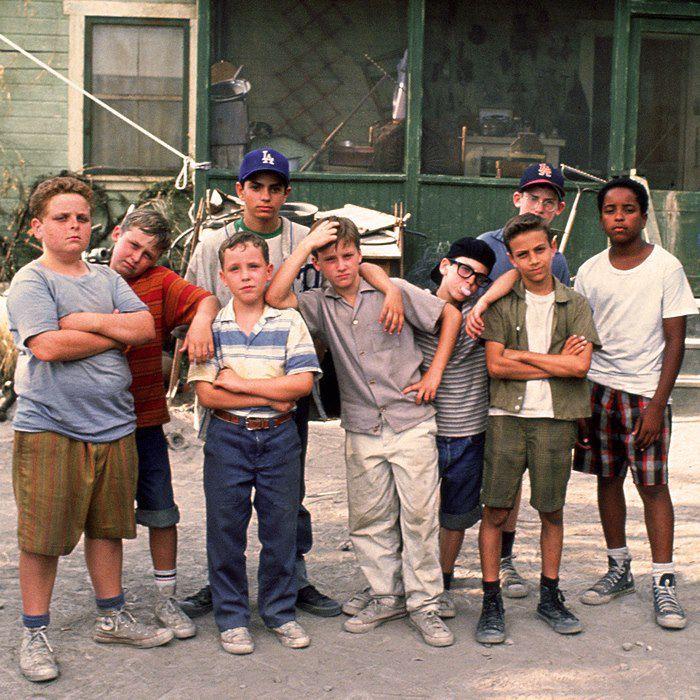 The town of Mount Pleasant is ready for its turn at bat with the area outdoor movie screenings, kicking the Waterfront Music & Movies series off on Friday at Memorial Waterfront Park. This week, "You're killing me, Smalls" with a blast from the past with "The Sandlot," the 1993 film about the new kid in town and his experiences with a rowdy neighborhood baseball team and "The Beast" of a dog on the other side of the fence. In keeping with the baseball theme, town favorite Charlie the RiverDog will make a special appearance. Live music this week will be provided by local roots-rock/Americana band Saluda Shoals. Food trucks: Mac Daddy and Charleston Caribbean Creole, with additional concessions from Hoba Boba Bubble Tea, Oh So Gelato, Pelican SnoBalls and others.
Attendees are allowed to bring blankets and chairs but use your discretion if planning to bring your dog. If your fur-babies don't do well in a large crowd, leave them at home. Note: Poop bags are your responsibility alone.
Later in the series: "Grease," "Jumanji: Welcome to the Jungle" and "Guardians of the Galaxy Vol. 2." The series runs every Friday in August, except for Aug. 31.
WHEN: 6:30 p.m. music, 8:30 p.m. (or sunset) movie Friday, Aug. 3
WHERE: Mount Pleasant Memorial Waterfront Park, 99 Harry M. Hallman Jr. Blvd.
PRICE: Free admission and parking
MORE INFO: 843-884-2528, bit.ly/2M47nDx
Surf in the City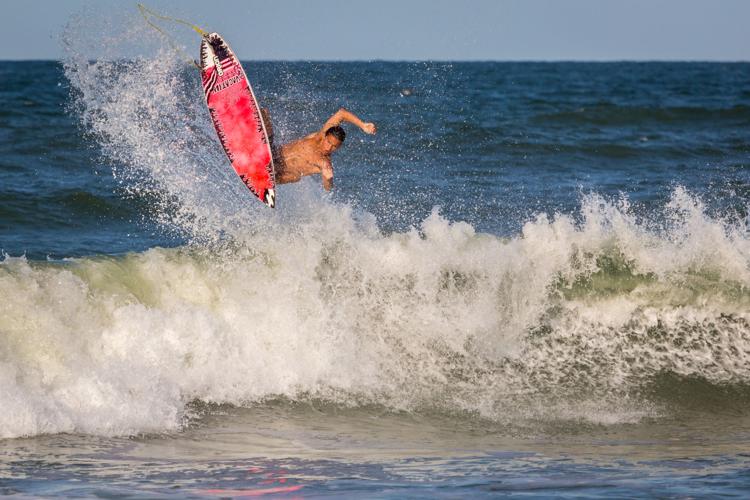 As much as "Nobody listens to Turtle" is my favorite surf movie quote of all time, Friday's second annual "Surf in the City: A Night of Surf Films" at the Charleston Music Hall is going to be much more sophisticated than Lance Burkhart trying to ruin a Hawaiian surf competition for haole Rick Kane of Arizona (all "North Shore" references, 1987). The Carolina Surf Film Festival and Channels of Charleston will present the event and the proceeds will go toward a larger surf film festival to return in October for its fifth year in Charleston. Festival director Chad Davis, aka the "Minister of Stoke," appreciates the ability to "carry the spirit of the full Carolina Surf Film Festival throughout the year" with several events in order to keep the content fresh, adding that he's "SO STOKED!" Moviegoers can enter to win "some dope schwag and surf gear," and Coast Bar and Grille will whip up fresh fish and shrimp tacos.
Screening this time around:
"Outer," from teenage filmmaker Logan Marshall, is a look at surfing along the Outer Banks of North Carolina, starring the islands' hometown heroes, teen pro Bo Raynor and former pro Jesse Hines.
"Rum Punch," from Imperial Motion, is a short film and salute to summer, with lots of shredding and a vintage vibe to it.
"Find Refuge in the Sea," from James Tull and the Salty Crew, is a surfing and fishing film that follows the fellas on "a wild search for waves and fish" down the Baja Coast.
"Scoring Skeleton Bay," from Brett Barley, documents the fulfillment of a dream to surf the legendary Skeleton Bay, "the world's longest barreling left point" break in Namibia in South Africa.
"Arctic January," from Jonathan Stromberg, follows Danish surfer Oliver Hartkopp on his "strike mission" to a remote area of Norway in the middle of a winter storm after the Polar Night period, when there's only around three hours of sunlight each day.
WHEN: 7 p.m. doors, 8 p.m. show Friday, Aug. 3
WHERE: Charleston Music Hall, 37 John St., downtown Charleston
PRICE: $10
MORE INFO: 843-853-2252, charlestonmusichall.com
POHO Summer Night Market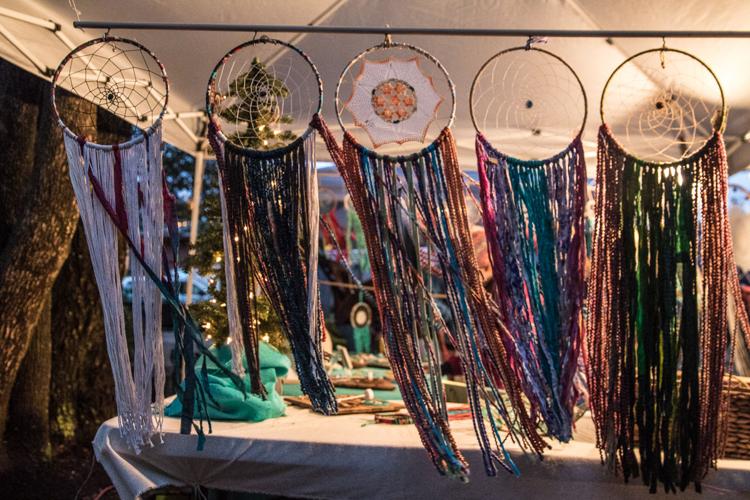 The Pour House on James Island will host its third Summer Night Market of the year Saturday. More than 30 vendors/artists/makers will be onsite with their "vintage wares, vinyl" and a little bit of the out-of-the-ordinary and outside-the-box items, including reps from White Wolf Apothecary, Dos Bandidos Art, Fetes de Fleurs, Alice's White Rabbit Co., Honey McCrary, ACHE Vintage, Gray Cat Music and many more. The POHO food truck also will be on site.
It's a Grateful Dead-inspired day and the market music will feature the Holy City Heaters covering Jerry Garcia. Cosmic Charlie will perform "high-energy" Grateful Dead later on for the evening's 12th annual Jerry Garcia Birthday Celebration.
WHEN: 4 p.m. deck opens, 5-9 p.m. market Saturday, Aug. 4
WHERE: Pour House, 1977 Maybank Highway, James Island
PRICE: Free market admission
MORE INFO: 843-571-4343, charlestonpourhouse.com