Rock the Rescue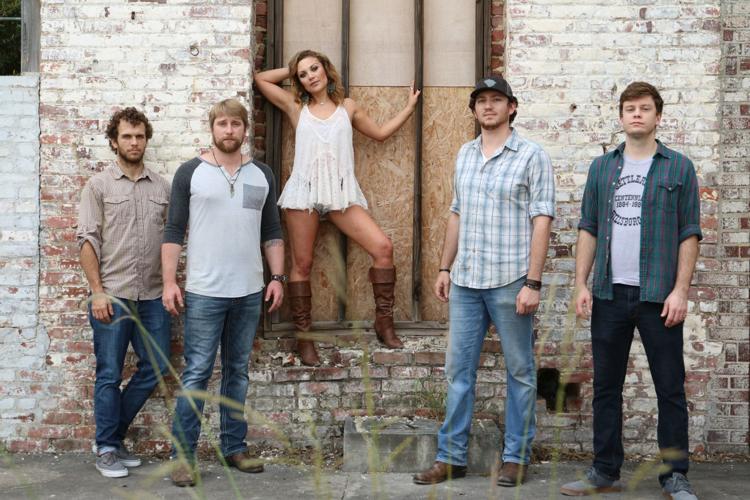 The Rock the Rescue music festival returns this weekend with more than 70 local bands scheduled to play at almost a dozen Lowcountry venues over three days, with all proceeds to benefit Dorchester Paws of Summerville. These bands will turn their amps up to 11, you know, "one louder," across all genres of music, from rock to hip-hop, punk/metal to country, with a tribute to Iron Maiden, Tom Petty and Van Halen thrown in for good measure. Attendees must be 21 years or older for entry into the bars and clubs.
FRIDAY, AUG. 17: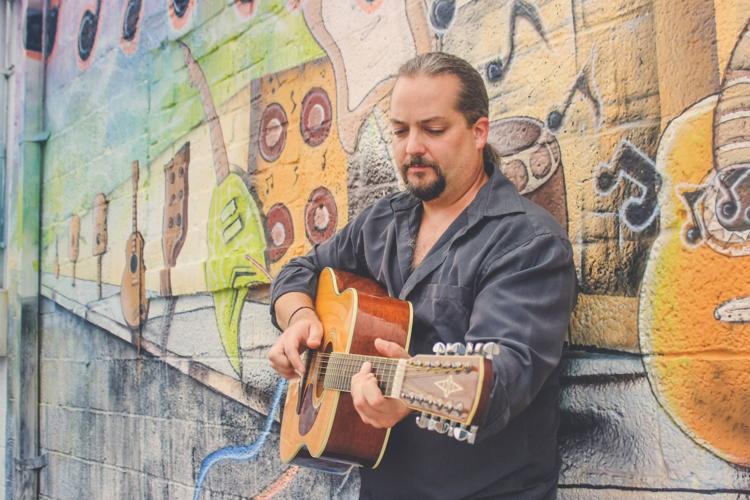 Tin Roof: Seven Year Witch, Missy & The Meerkats, The Mike Freund Band and Madam Adam
The Pub on 61: Alley Way Saints, The Raz, Imaginary Enemy and Deadontime
Southern Shakers: Electric Clash, Circus Fire, Apnea Effect and Handgun Sonata
The Sparrow: Whiskey Warfare, Buried Voices, Looks Bad Feels Bad and Primo Noctis
Shooters of Summerville: Decadence, Fatal, Maiden America and Reaking Havoc
Burns Alley: Lilakk, Dustin P. Fanning & The Seconds Out, The White Walls and Old 52
Summer Breeze: Sill Crow, Marytree and Typhoid Danny
Purple Buffalo: DJ Fl!p, Chels Lewis, Apollo, Damn Skippy, Link Capone & Gymini
SATURDAY, AUG. 18: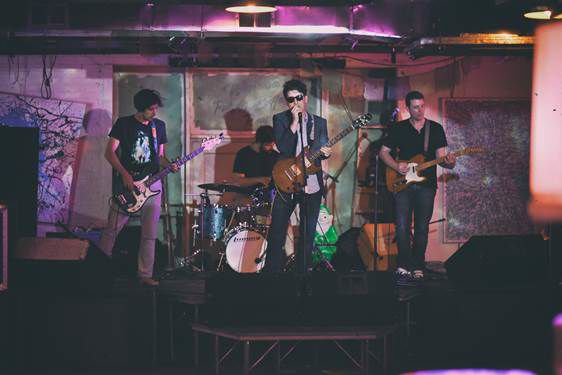 Tin Roof: Mr. Wait, Bullets Benign, Bizness Suit and Shup Up & Color
The Pub on 61: Joe Gallagher Jr., Overexposure, Fulcrum and Straight Jacket
Southern Shakers: Soundzstation, State of Illusion, Pluff Mud and Numb 909
The Sparrow: The Disquiet, The Izm, Gruzer and Black Power Mixtape
Shooters of Summerville: Chasing Vixen, Sister August, Carbon Prophets and Typhon's Fall
Burns Alley: DerPot (8:50 p.m.), Hearts on Fire and Cult of Bastards
Summer Breeze: Full Flannel Jacket (9:40 p.m.) and Chhicken Scratch
Purple Buffalo: Bona Lisa, Guardian's Warlock, Anergy and The Monsters from Outer Space
Honky Tonk Saloon: Brady Smith, Page Mackenzie, Bootless and Mahon Brothers
The Alibi: Jupiter Down, Stardog, Big Bad Bill and Glamnation
SUNDAY, AUG. 19: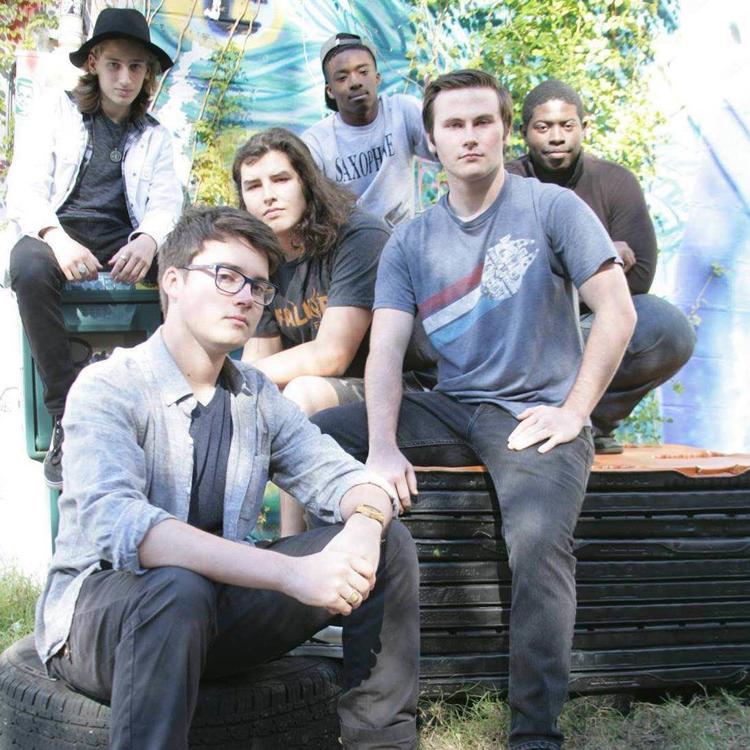 Hanahan Amphitheater: This family- and pet-friendly closing celebration will feature live music from Fuzion Jonez, The Damned Torpedomen, Tyler Boone and Saluda Shoals. Food trucks include The Golden Pineapple, A Lotta Ciabatta, Holy City Cupcakes and others, with additional vendors covering a plethora of goods and services, raffles and some jump castles for the kiddos.
WHEN: The majority of the music will begin at 8 p.m. on Friday and Saturday with 30-minute sets for each band, unless otherwise noted; Sunday's event at Hanahan Amphitheater begins at 2 p.m. (1 p.m. gates)
WHERE: Tin Roof, 1117 Magnolia Road, Charleston; The Pub on 61, 2366 Ashley River Road, Charleston; Southern Shakers, 1761 N. Main St., Summerville; The Sparrow, 1078 E. Montague Ave., North Charleston; Shooters of Summerville, 1704 E. Old Trolley Road; Burns Alley, 354-B King St., downtown Charleston; Summer Breeze, 600 Boonehill Road, Summerville; Purple Buffalo, 2702 Azalea Drive, North Charleston; HonkyTonk Saloon, 192 College Park Road, Ladson; The Alibi Bistro & Billiards, 216 Meyers Road, Summerville; Hanahan Amphitheater, 3100 Mabeline Road
PRICE: $10 tickets at-the-door for all venues; $25 advance two-day pass for Friday and Saturday nights; $35 advance three-day pass for all clubs and bars and Sunday's closing celebration; $50 VIP three-day pass
MORE INFO: 843-871-3820 (Dorchester Paws), dorchesterpaws.org/rocktherescue
Ballpark Festival of Beers
"A woman is like beer. They look good, they smell good, and you'd step over your own mother just to get one!" – Homer Simpson (FOX's "The Simpsons")
Don't expect any Duff beer at Saturday's Ballpark Festival of Beers at The Joe. The 16th annual beer extravaganza, presented by Kickin' Chicken and iHeart Media, is going to be a bit more bougie than that, with over 100 foreign, domestic and specialty brews. Participating breweries include, but aren't limited to, Charleston's own Commonhouse Aleworks, Palmetto Brewing Co., Rusty Bull Brewing Co. and Edmund's Oast Brewing, as well as Angry Orchard (New York), Catawba Brewing Co. out of western North Carolina, Green Man Brewing from Asheville, N.C., Shock Top (Colorado) and Raven Beer (quoth "Nevermore" out of Baltimore).
Since consuming adult beverages on an empty stomach is ill-advised, Kickin' Chicken will have a food truck, as well as Semilla, Towin' the Dough, Big Daddy Pork Skins and others. Live entertainment will be provided by local bluegrass-meets-Irish-folk-jazz-swing band Blue Plantation Band and local "feel-good island soul" band Ben Fagan & The Holy City Hooligans.
Additional merchandise, clothing and activity vendors will be onsite and getting a ride to and fro with Green Taxi, Uber or Lyft is highly encouraged. Attendees must be 21 years or older for entry, so kids and pets are to be left at home with a sitter.
WHEN: 7-10 p.m. Saturday, Aug. 18; 6 p.m. VIP entry
WHERE: Joseph P. Riley Jr. Park, 360 Fishburne St., downtown Charleston
PRICE: $30 advance at all five Kickin' Chicken locations; $35 at RiverDogs box office; $15 designated driver; $60 VIP (limited amount available): $5 parking
MORE INFO: bit.ly/2ipbIqC
Grape Stomp Festival
Lucille Ball's grape-stomping scene in the 1956 "Lucy's Italian Movie" episode from season five of "I Love Lucy" has got to be one of the greatest moments in television history and Deep Water Vineyard invites you to take your own turn in the barrel at Saturday's 15th annual Grape Stomp Festival. There will be wine-stomping opportunities for kids and adults, as well as a Lucille Ball Look-Alike Contest.
The vineyard and Firefly Distillery also will offer wine and spirits tastings throughout the day, with food trucks from Immortal Lobster, Coastal Crust, Rebel Taqueria, Home Team BBQ and others. Live music will be provided by local country/Southern rock band Bootless and "beachy Lowcountry roots-grass" music from Dallas Baker & Friends. Additional kids' activities will be available, as well as local craft vendors. Attendees are encouraged to bring lawn chairs and blankets, and a portion of the proceeds will benefit Sea Islands charities.
WHEN: 10 a.m.-5 p.m. Saturday, Aug. 18
WHERE: Deep Water Vineyard, 6775 Bears Bluff Road, Wadmalaw Island
PRICE: $10 advance per car; $20 at-the-gate per car; $6-$7 samplings include a souvenir wine glass or shot glass
MORE INFO: 843-559-6867, deepwatervineyard.com
Gay Bingo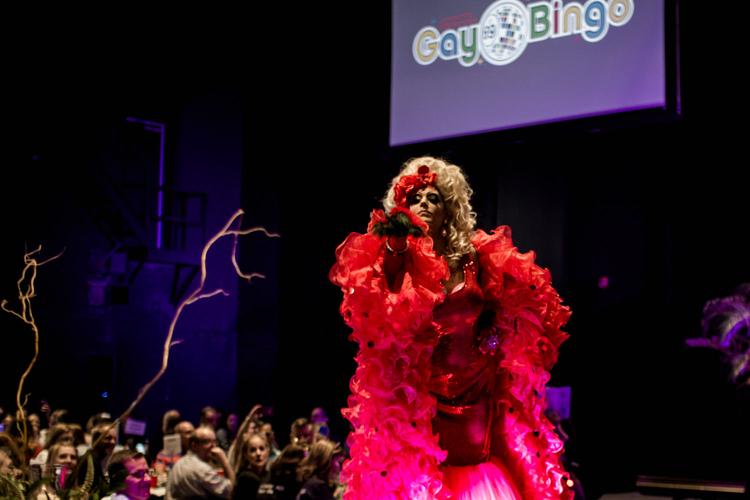 The theme of this year's Gay Bingo fundraiser for Palmetto Community Care (formerly Lowcountry AIDS Services) advertises "more glitter than a Cher concert," so behold, "Gay Bingo: Rainbows, Unicorns & Glitter," emceed by the hostess-with-the-mostest, the "Camp Queen of the Carolinas," Patti O'Furniture, at Memminger Auditorium on Thursday.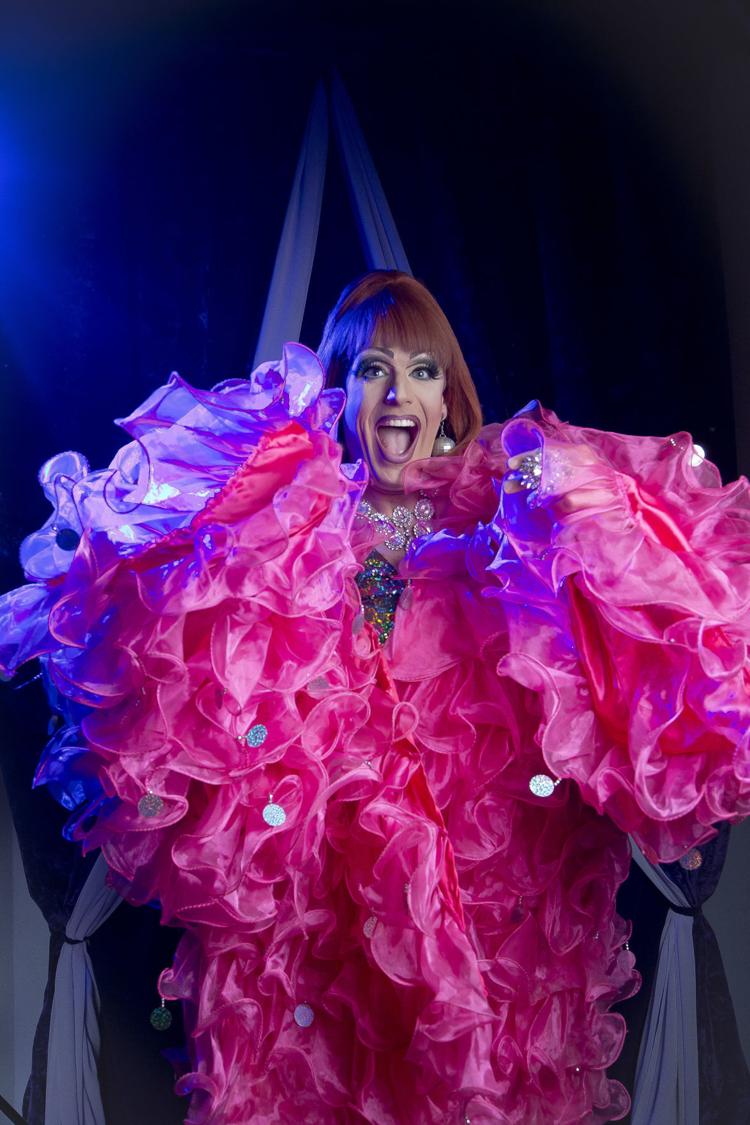 The event, "where the winner is never a straight line and everyone has a ball," will feature six games of bingo, a costume contest, food trucks and some pretty sweet prize packages. "Glitter beer" will be provided by Cooper River Brewing, and additional wine and cocktails will be available for purchase. Food from Braised in the South and additional frozen treats from SnoBar and Mamacita's Margaritas also will be available out on the garden patio.
WHEN: 6-10 p.m. Thursday, Aug. 16
WHERE: Memminger Auditorium, 56 Beaufain St., downtown Charleston
PRICE: General admission: $35 advance; $40 day-of-event; $60 VIP advance; $75 VIP day-of-event; table tickets sold out
MORE INFO: charlestongaybingo.org
Jim Gaffigan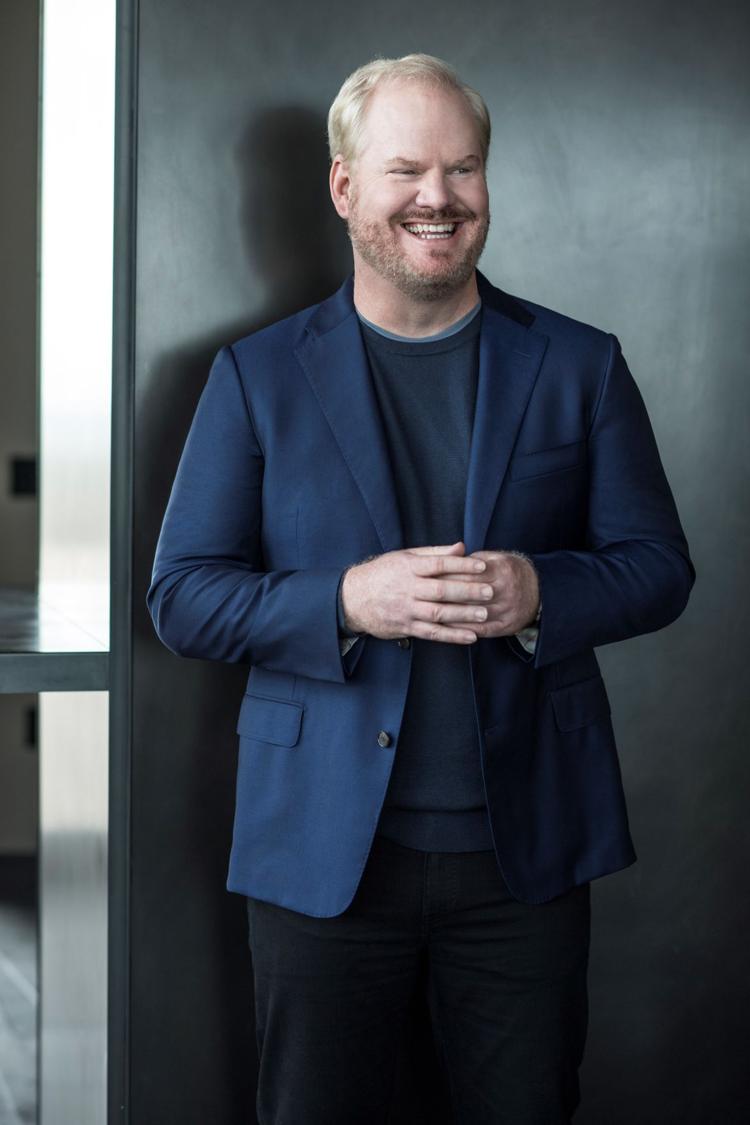 If you're not familiar with three-time Grammy nominee Jim Gaffigan, then you are missing out on some hilariously funny life observations and commentary, from Hot Pockets and fatherhood to pure laziness and love for food. If you're anything like me, you can't say "Hot Pock-et" without singing it, thanks to him. The father of five is a comedian/actor/writer/producer and brings "The Fixer Upper Tour" to the North Charleston Coliseum on Friday. Known for his comedy specials, "Beyond the Pale" and "King Baby," Gaffigan was the voice of Henry Haber on FOX's "Bob's Burgers" and played himself on TV Land's "The Jim Gaffigan Show." He had special appearances on "That 70's Show," "Portlandia" and "Flight of the Conchords," among others, and has been on the big screen in "Three Kings" and the "Super Troopers" franchise, as well as taking an outstanding dramatic turn as Ted Kennedy's buddy, Paul Markham, in the recent film "Chappaquiddick." His latest stand-up special, "Noble Ape," was released on July 13.
WHEN: 8 p.m. Friday, Aug. 17
WHERE: North Charleston Coliseum, 5001 Coliseum Drive
PRICE: $34-$58; $10 cash-only parking
MORE INFO: 843-529-5000, northcharlestoncoliseumpac.com