CariFest Carnival Day
Whas de scene, you ask? Don't worry 'bout a ting. The fete of the weekend is the Charleston CariFest Caribbean Carnival on Saturday at Brittlebank Park, presented by South Carolina Caribbean Culture & Heritage Inc. June is Caribbean American Heritage Month and this year's festival will showcase the country of Cuba.
The Carnival Parade will kick off Saturday's celebration with costumes and music, beginning on John Street, to King, to Sumter, to Congress, to Hagood, to Fishburne and then directly to Brittlebank Park.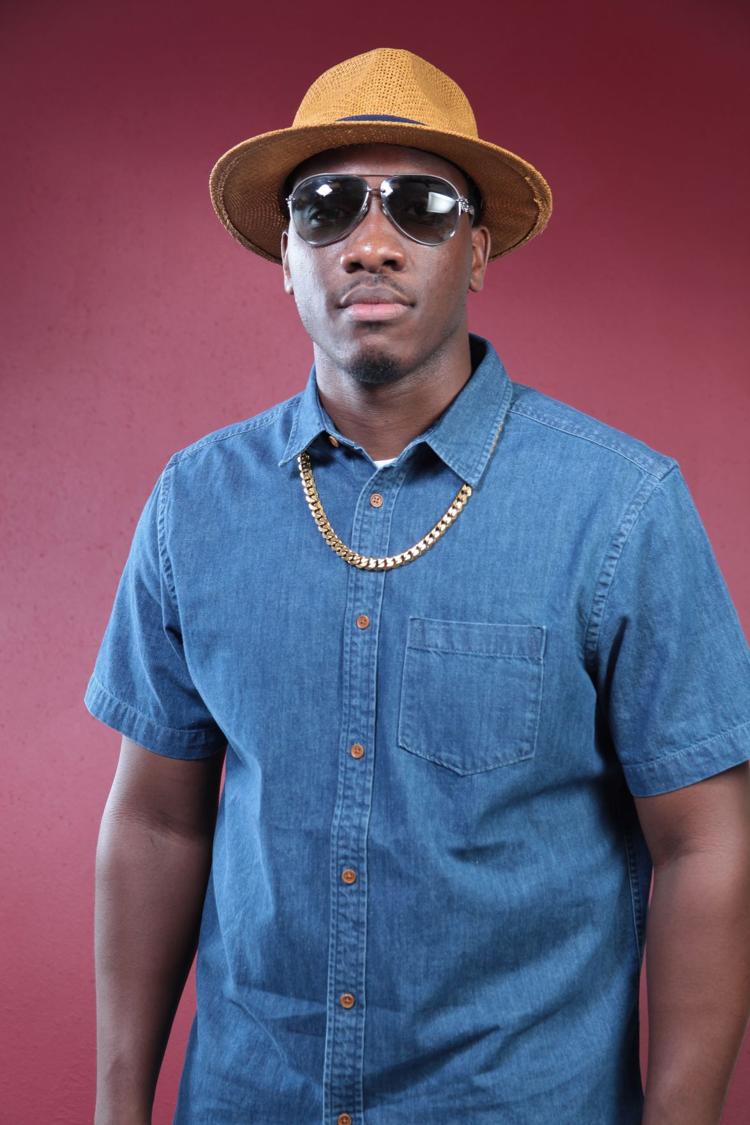 The carnival itself will be rich with Caribbean music: soca artist Scrouge and the Sahara Reggae Band, as well as the sounds of steel pan, dancehall and calypso. Vendors will be on site with Caribbean food, crafts, and additional art and educational items on the region's culture and heritage. Guests may bring blankets, chairs and tents, but coolers will not be permitted. The Charleston chapter of The Links Inc. will collect donations of rice, beans, toothbrushes and soap for the Haitian Support Project.
Thursday's CariFest Symposium & Opening Reception at the College of Charleston's School of Professional Studies will feature a presentation from Elvis Fuentes, a Cuban national and curator with the Museum of Latin American Art in California. Friday's All White Fete at Sushi Blue will include a reggae soca party with DJ Luigi of Latin Groove.
Sunday's Caribbean Gospel Concert was canceled  to encourage festival-goers to attend Mother Emanuel AME Church's commemoration and memorial gospel service, "Morning Grace: We Survive." Details for all festival events can be found on the website. CariFest proceeds will benefit Healthy Lifestyle Network's childhood sexual abuse and prevention program.
WHEN: Parade: 4 p.m., Carnival: 5-11 p.m. Saturday, June 23
WHERE: Parade begins on John Street; Carnival: Brittlebank Park, 185 Lockwood Drive, downtown Charleston
PRICE: $12 general admission to Carnival
MORE INFO: 843-557-6258, charlestoncarifest.com
RumFest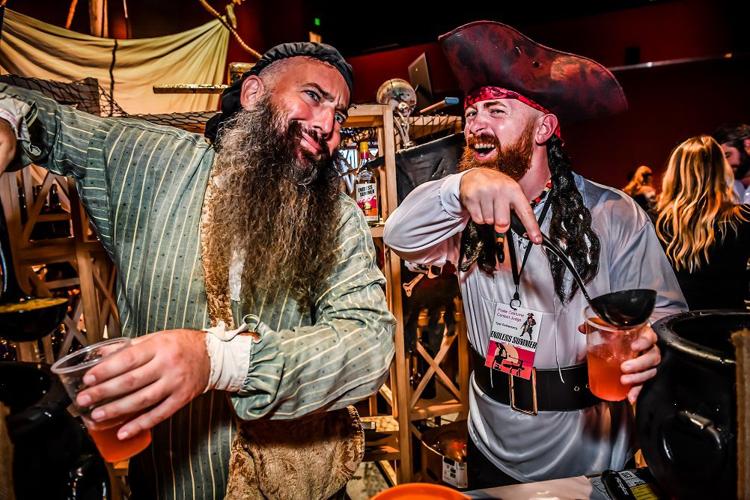 Ahoy, me hearties! You may need to batten down the hatches because the Charleston RumFest returns to Memminger Auditorium on Saturday. This event has a history of selling out, so you will want to acquire a ticket as soon as possible (VIP is already sold out).
Note: This event is pretty hardcore, as chefs from Charleston's top restaurants (15) and global rum distilleries (12+) will assist in creating an evening like no other. In addition to plenty of food and beverages, there will be "pirate-themed mischief" … you can tie some knots, play some dice and prove your worth on the dance floor, but you can also do some Shot-Skis (several folks do shots together off an actual ski – very pirate-ish). Especially interesting are "Spin the Wench" (something about a Dizzy-Lizzy-bat-meets-pirate-sword) and a Mermaid Magic station with henna tattoos and a tarot card reader. There will be a pirate costume contest and additional opportunities to win prizes, as well as a puppy photo booth with the Berkeley County Animal Shelter.
Proceeds will benefit Charleston Chefs Feed the Need, which helps to provide food for local soup kitchens and shelters.
WHEN: 7-11 p.m. Saturday, June 23
WHERE: Memminger Auditorium, 56 Beaufain St., downtown Charleston
PRICE: $45 (unlimited rum sampling and five food tickets)
MORE INFO: 803-240-8401, charlestonrumfest.com
Carolina Day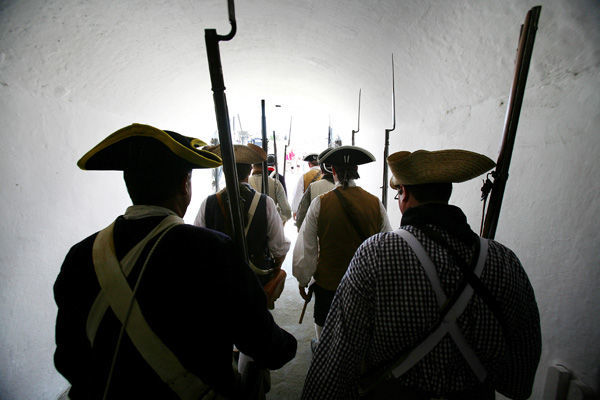 Drums and fifes at the ready: One of Charleston's successes during the Revolutionary War was the Battle of Sullivan's Island at Fort Moultrie, June 28, 1776, to be celebrated this weekend and known as Carolina Day. There will be some pomp and circumstance, as Fort Sumter National Monument will commemorate this important day in the history of a fledgling America, "an early Patriot victory." Visitors will be able to explore the American Revolution through the life of a South Carolina soldier with volunteer re-enactors from the 2nd South Carolina Regiment, living history exhibitions, musket and artillery demonstrations and more, with a focus on the day-to-day living conditions of Patriot soldiers.
Fort Moultrie was considered a major seacoast defense in the United States from the days of the American Revolution to the end of World War II. Keeping the British from taking over the fort kept the Redcoats from gaining control over Charleston's vital port. Carolina Day is the state's "Independence Day," if you will.
Here's a tip: Leave your tea in the car.
WHEN: 10 a.m.-4 p.m. Saturday, June 23; 10 a.m.-1 p.m. Sunday, June 24; musket demonstrations: 10 a.m. and 2 p.m. Saturday, 10 a.m. Sunday; artillery demonstrations: 11 a.m. and 3 p.m. Saturday, 11 a.m. Sunday
WHERE: Fort Moultrie, 1214 Middle St., Sullivan's Island
PRICE: Free admission (general park entrance fees will be waived both days)
MORE INFO: 843-883-3123, bit.ly/2K6Yb3p
Salute the Solstice: Yoga Fest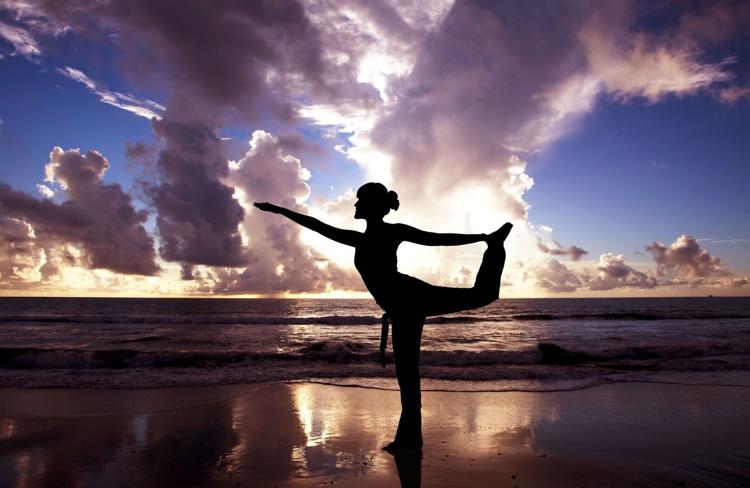 Namaste, y'all. No matter if you don't know the difference between Savasana and Savannah or Bandha and Band-Aid, the Salute to Solstice Charleston Yoga Fest on Thursday at James Island County Park is open to everyone, including the kiddos.
This only recently has become an annual event, "designed to bring the community together to salute the solstice on the day the sun rises to the highest point in the sky," aka "summer," a sacred point of time "to honor the flow of life on earth." Get your chakras ready for alignment and make sure your mantra is appropriate. This is a family-friendly event with numerous local yogis and opportunities for meditation, adjustments, "sun salutations" and more. Local musician Thomas Champagne will provide the tunes. All levels, abilities and ages are welcome to attend. Proceeds from T-shirt sales will benefit the Dee Norton Child Advocacy Center and Armor Healing Kitchen.
Note: You'll have to walk your downward dog before you arrive, as pets are not permitted.
WHEN: 5 p.m. Thursday, June 21
WHERE: James Island County Park, 871 Riverland Drive
PRICE: $25 advance (until 2 p.m. Thursday); $30 at-the-gate
MORE INFO: 843-795-4386, ccprc.com/3290/Salute-the-Solstice
Comedy Roundup
Here's a breakdown of where to tickle your funny bone this weekend with some good old-fashioned stand-up comedy.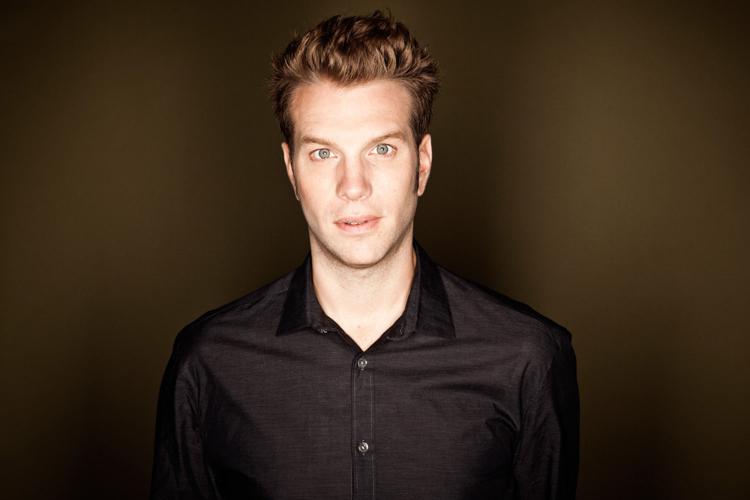 If you've seen Comedy Central's roasts of Charlie Sheen and Donald Trump, then you're familiar with Anthony Jeselnik. He's written for "Late Night with Jimmy Fallon" and will perform at the Charleston Music Hall on Saturday.
WHEN: 8 p.m. Saturday, June 23
WHERE: Charleston Music Hall, 37 John St., downtown Charleston
PRICE: $29-$37
MORE INFO: 843-583-2252, charlestonmusichall.com
A regular panelist on NPR's most popular show/weekly comedy news quiz, "Wait, Wait … Don't Tell Me," the wickedly smart, funny and award-winning Paula Poundstone will take the stage at the Charleston Music Hall on Friday.
WHEN: 8 p.m. Friday, June 22
WHERE: Charleston Music Hall, 37 John St., downtown Charleston
PRICE: $29.50-$45
MORE INFO: 843-583-2252, charlestonmusichall.com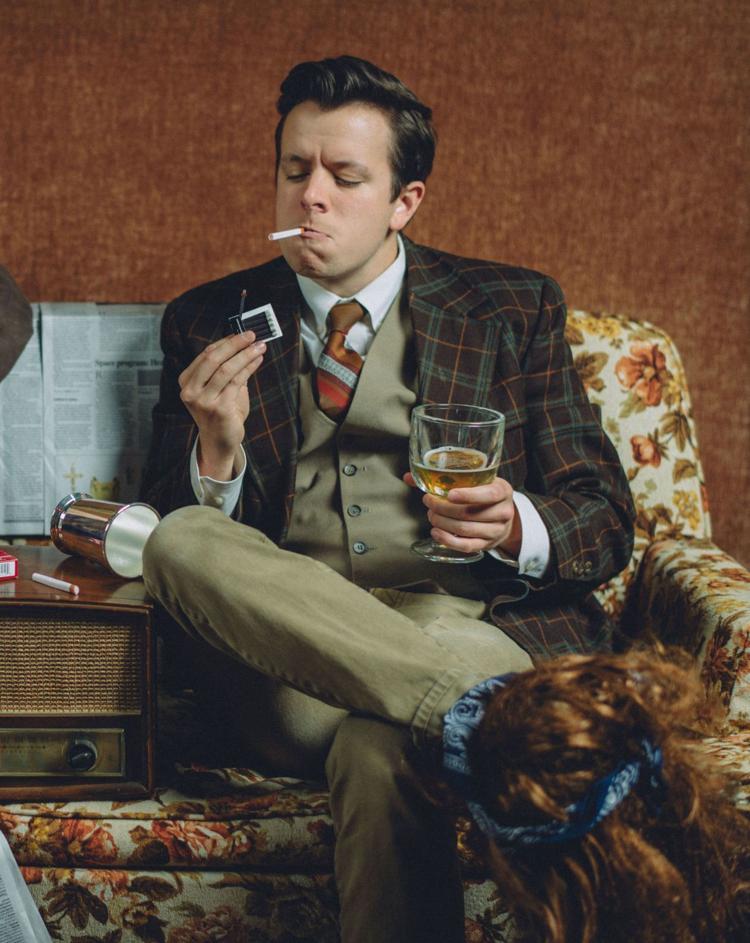 The Theatre 99 ensemble will come together for Comedy Wars on Thursday, created by member Henry Riggs of Nameless Numberhead fame. Described as "American Ninja Warrior for improv comedy," the show will feature competing teams trying to best each other for points from "a panel of character judges."
WHEN: 8 p.m. Thursday, June 21
WHERE: Theatre 99, 280 Meeting St., downtown Charleston
PRICE: $5
MORE INFO: 843-853-6687, theatre99.com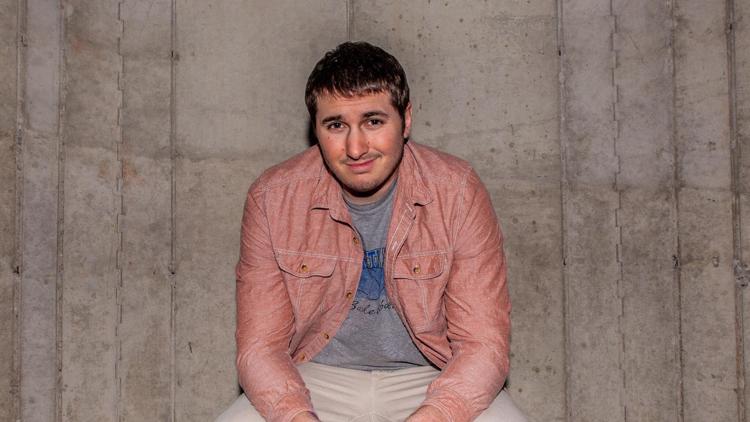 Keith Big Daddy Dee is back at it with his free SportsBook Comedy Showcase on Friday, featuring local Shawna Jarrett, lead comic on the Charleston Comedy Bus, Paul Spratt with his "truthful in-your-face kind of honesty" and Tyler Rothrock, whose first comedy album, "Tyler of Nazareth (pa)," debuted at #8 on the 2017 Billboard comedy chart and has opened for comedians Dave Attell and Michael Che.
WHEN: 9 p.m. Friday, June 22
WHERE: SportsBook of Charleston, 4950 Centre Pointe Drive, # 166, North Charleston
PRICE: Free
MORE INFO: 843-745-9555, bit.ly/2MEvrNL