It's an exceptional week for music in Charleston. If you're looking for the best original music, then you might already know these popular venues that host some talented locals and awe-inspiring out-of-towners on a regular basis. Or maybe you're looking to expand your music sphere.
Regardless, here are our picks for the best shows happening in Charleston this week. 
Music Farm
32 Ann St., downtown | musicfarm.com
City on Down, Cistern Yard, Gramatik, Circa Survive, Dr. Dog, Wolf Alice
Music Farm is by far the most lit in the realm of music this week. There are good shows happening Friday through Tuesday, and then another stellar touring act is playing next Thursday. 
Let's start local. On Friday night, Charleston synth-pop group City on Down, which just released a killer new music video and is drawing the hype from their single "All on You," will play an EP release show. The 2017 Independent Tone Awards winners will be joined by two more outstanding local musicians, ambient multi-instrumentalist Cole Collins and country crooner Haley Mae Campbell. It's going to be a genre-blending night ending in a wild dance party in true City on Down fashion. 
WHEN: 8 p.m. Friday, April 13 PRICE: $5 students, $8 presale, $10 door, $20 VIP
Keeping in the same local vibe, Saturday night at the Music Farm will host College of Charleston's Cistern Yard Media Spring Cleaning show. And the acts that are playing are top-notch: Asheville's lo-fi indie project Elvis Depressedly, Charleston's very own hardcore band Riot Stares and the Columbia R&B singer featured at Charleston Scene's Anti-Valentine's Day Bash, Niecy Blues. 
WHEN: 8 p.m. Saturday, April 14 PRICE: $5 CofC students, $10 general admission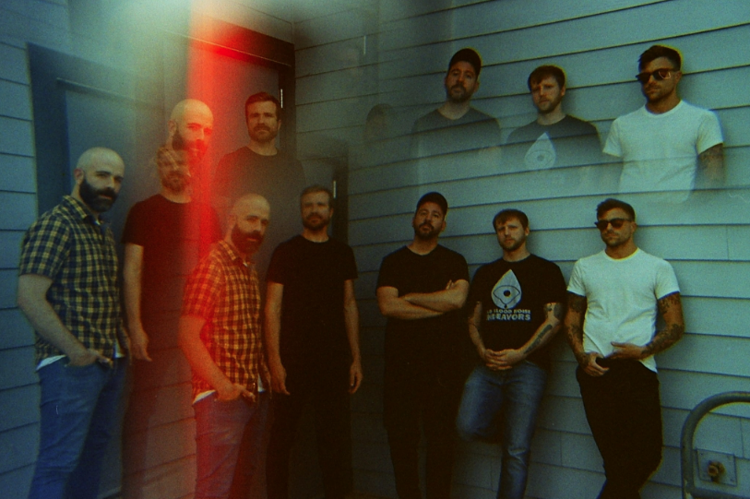 On to Sunday and the Music Farm isn't slowing down. In fact, it will be picking up steam for Slovenian electronic music producer Gramatik, who will be spinning beats, and then rocking hard for Philadelphia emo post-hardcore favorite Circa Survive on Monday. 
WHEN: 9 p.m. Sunday; 7:30 p.m. Monday PRICE: $25 each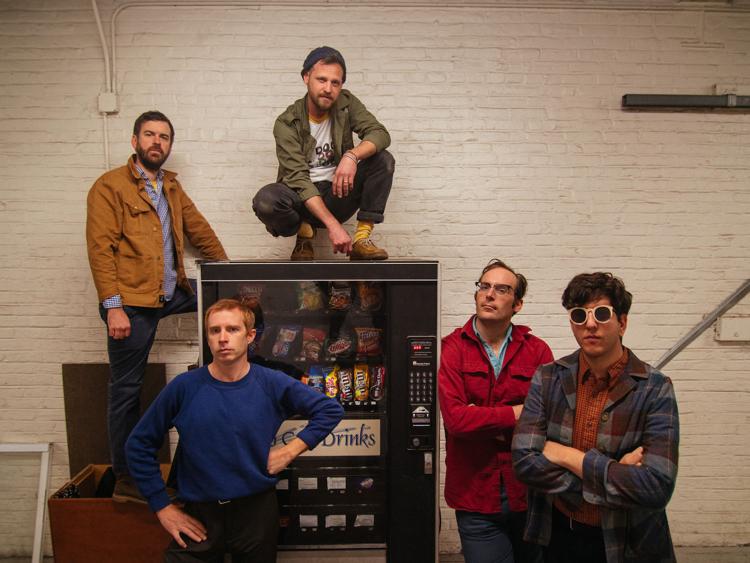 The members of Dr. Dog have spent their entire adult lives barreling to the forefront of the neo-psych indie scene, and with forthcoming LP, "Critical Equation," out at the end of the month, they're still living that nomad life. The Philadelphia-based "Psychedelic Swamp" favorites are another great act to grace the Charleston music scene, with opener Kyle Craft, in the upcoming week. 
WHEN: 8 p.m. Tuesday, April 17 PRICE: $25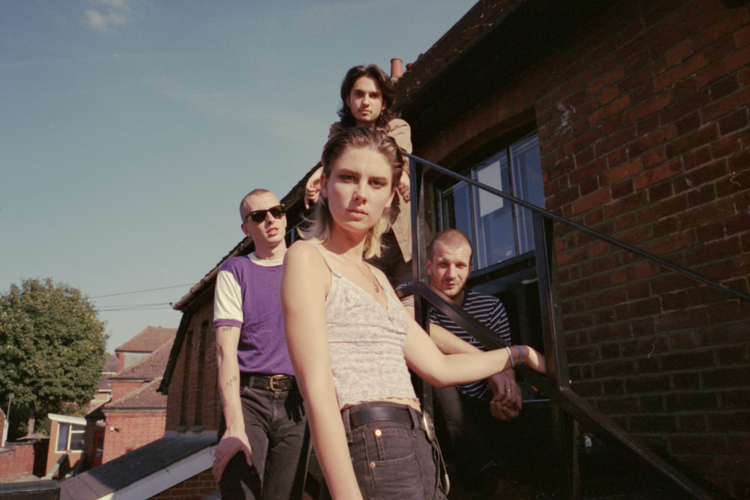 The streak doesn't end there, though. Four-piece British rock group Wolf Alice will bring a "Moaning Lisa Smile" to the Farm next Thursday. 
WHEN: 8 p.m. Thursday, April 19 PRICE: $18
Gaillard Center
95 Calhoun St., downtown | gaillardcenter.org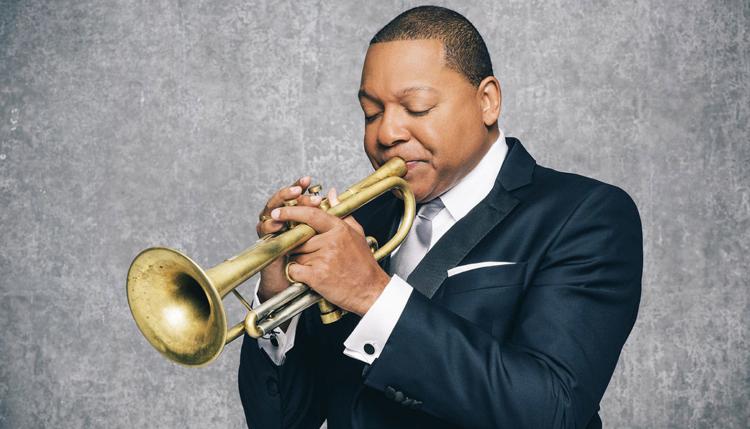 For a different taste of the music culture, a jazz orchestra with Wynton Marsalis at the Gaillard might suit. Fifteen jazz soloists and ensemble players with the Jazz at Lincoln Center Orchestra will take the downtown venue's stage. They've been playing with the orchestra since 1988, so a seasoned sound is sure to echo through the halls. 
WHEN: 7:30 p.m. Thursday, April 12 PRICE: $30-$110
North Charleston Performing Arts Center
5001 Coliseum Drive, North Charleston | northcharlestoncoliseumpac.com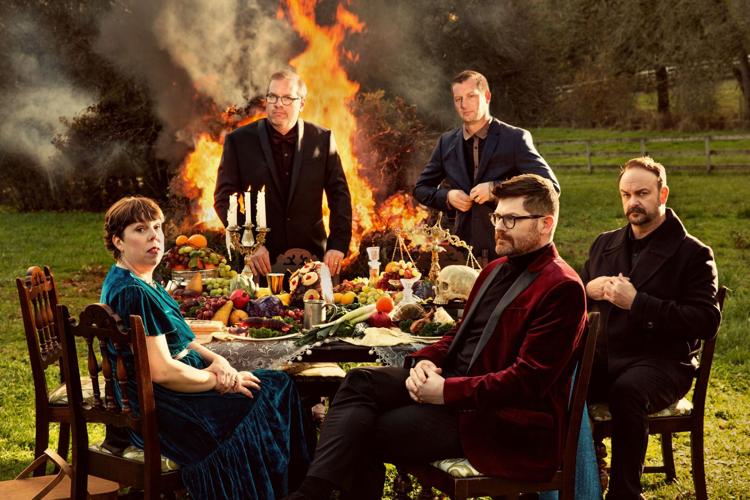 The Decemberists are crossing coasts, hailing from Portland to Charleston. The band, which has been around for 17 years, broke out of its comfort zone for latest album "I'll Be Your Girl," and the shift in sound to a more cutting-edge electrified texture will be portrayed on stage during a Lowcountry stop. Remember to only bring small clutches or clear backpacks as per recent venue rules. 
WHEN: 7:30 Monday, April 16 PRICE: $37.50+
The Royal American
970 Morrison Drive, downtown | theroyalamerican.com
E.T. Anderson, Zack Mexico, John Bias, Art Contest, Mo Lowda & the Humble, Rare Creatures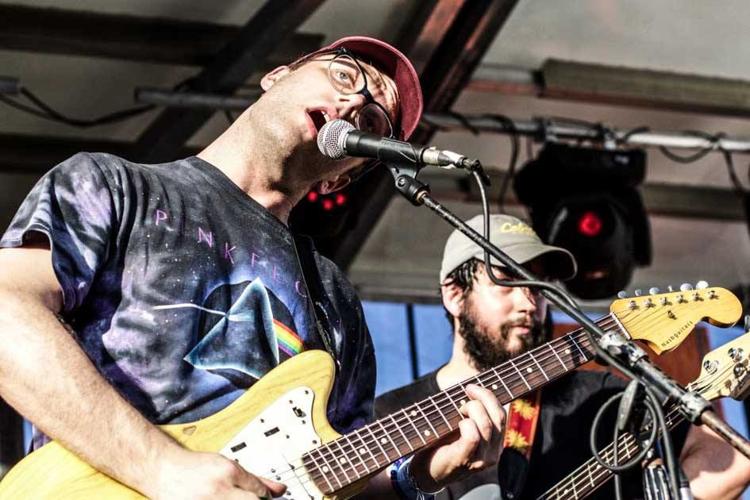 Columbia is taking over Charleston for what is sure to be a pleasantly odd, high-energy performance (and I mean PERFORMANCE) at a downtown rock club known for its Mardi Gras beads and staunch support of local music. Psychedelic frazzle-rock projects E.T. Anderson and Zack Mexico were last-year sensations at the annual Summer Shindig, and they're returning for a smaller show at the same venue for what is sure to be a wild time. They'll be joined by two other stellar projects that have been featured on The Fringe podcast: John Bias and Art Contest. 
WHEN: 9 p.m. Friday, April 13 PRICE: $10
But that's not all. Mo Lowda & The Humble and Friends are joining a surprising amount of Philly bands to play Charleston this week. Stop Light Observations-break off group Rare Creatures will open. 
WHEN: 9 p.m. Tuesday, April 17 PRICE: $5
Pour House
1977 Maybank Highway, James Island | charlestonpourhouse.com
A double dose of Widespread Panic is coming to the Pour House this weekend in the form of member JoJo Hermann's personal project Slim Wednesday. The group is celebrating the release of new album "Reptile Show" and oozes some serious New Orleans funk. Gaslight Street will open Friday night and Kalu and the Electric Joint will open Saturday night. 
WHEN: 9 p.m. Friday, April 13-Saturday, April 14 PRICE: $15-$42
Charleston Music Hall
37 John St., downtown | charlestonmusichall.com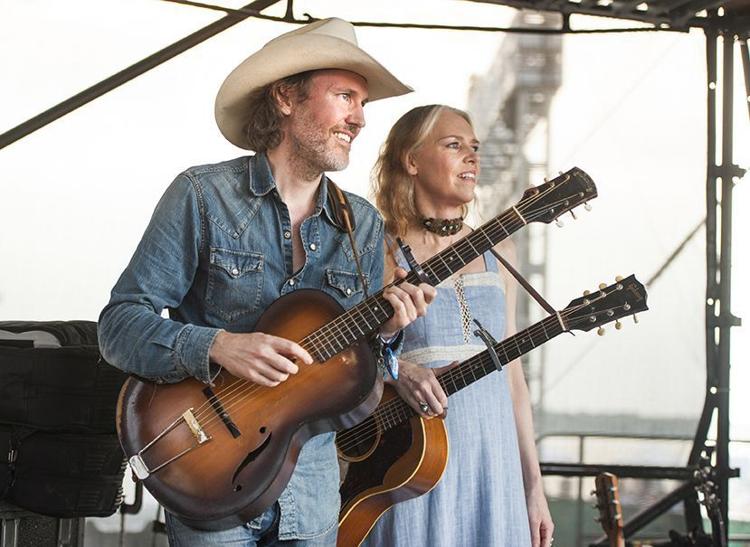 Spend an evening with traditional country artist Gillian Welch, a piece of the old-school resurgence that's rocking the genre with other musicians including Chris Stapleton and Joshua Hedley. She'll bring the Appalachia to the Lowcountry.
WHEN: 8 p.m. Friday, April 13 PRICE: $35
Tin Roof
1117 Magnolia Road, West Ashley | charlestontinroof.com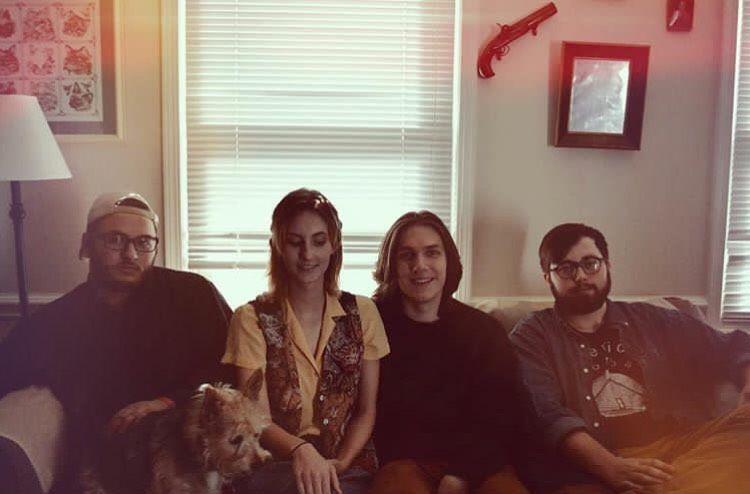 Three South Carolina bands that have been on The Fringe's radar are playing at Tin Roof on Saturday night. In fact, one of them will be on the podcast this week; guess which one out of Deaf Dogs, Tom Angst and The Apartment Club. 
WHEN: 9 p.m. Saturday, April 14 PRICE: $7
In addition, Charleston indie pop-folkster and exquisitely honest singer/songwriter Jenna Faline will be taking over the Tin Roof Sunday with opener Eric Johns. 
WHEN: 8 p.m. Sunday, April 15 PRICE: $5
The Windjammer
1008 Ocean Blvd., Isle of Palms | the-windjammer.com
Three famous Nashville songwriters with ties to The Windjammer will be returning to their favorite Lowcountry venue for a concert in the round. Rob Crosby, Ed Hunnicutt and John Brannen have written for Willie Nelson, Brooks and Dunn, Martina McBride, Lady Antebellum and more country stars. They get together and jam at the 'Jammer on occasion, and this is one of those. 
WHEN: 7 p.m. Thursday, April 19 PRICE: $15