In addition to our list of daily happy-hour offerings, we thought it would be helpful to compile a personalized roundup of unique deals based on personal preferences. 
Do you like rosé exclusively? Are you more of a sake drinker? Do you want high-quality options for the cheapest price? Here are some curated niche categories among Charleston's bubbling bar scene. Let the search for your best happy hour begin. Cheers!
Best bang for your buck: Edmund's Oast
Every day 4-6:30 p.m., Edmund's Oast offers a $4 menu that includes delicious drinks and appetizers. You can get a spicy pimento cheese with peanuts, sliders, rosé cider, an Old Fashioned and various craft beers, wines and small bites.
Best extended happy hour: Faculty Lounge
While most happy hours wrap up around 6 p.m. or 7 p.m. and typically just last through the week, one Charleston bar keeps the deals flowing until 8 p.m. and through Saturday: Faculty Lounge. I recommend the $6 "dealer's choice" cocktail, but other drinks like a $1 Narragansett, $2 Fireball, $3 well drinks, $4 Amaro and $5 wine also are available. 
Best pizza and drink deals: Juliet and D'allesandro's
From 4 p.m. to 6 p.m. Tuesday through Friday, Juliet offers $6 cocktails and $5 margherita pizza. But it can't be overshadowed by D'Allesandro's, a downtown pizza locale that features a 10-inch one-topping 'za and pint of PBR for just $8. Make that a 16-inch 'za with a pitcher for $18 or a three-topping calzone with a pint for $8.
Best sake steals: CO and Tasty Thai
For a more Asian-influenced happy hour, try CO, which features a $3 fruit sake, along with $4 draft beer and wine and a $4 rotating cocktail 4-7 p.m. on weekdays. There are also $3-$5 food options, including a pork-and-crab spring roll, beef-and-kimchi dumplings and Malaysian chili wings. 
Tasty Thai also offers a great sake deal 4-8 p.m. It's just $4 for a large hot sake, and $4 for select appetizers, $3.50 for draft beer and $3 for well drinks.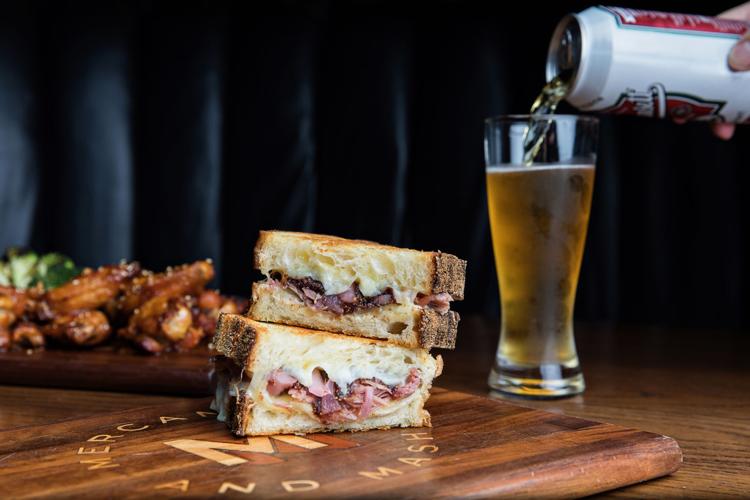 Best happy-hour deal with parking: Bar Mash
From 4 p.m. to 6 p.m. Monday through Friday, you can enjoy discounted drinks and small bites at Bar Mash. The best part is the large parking lot, so you won't have to worry about finding a meter or garage. Bar bites are $6 and less and include beer cheese fries and edamame falafel. Drink deals are a $2 High Life draft, a $3 featured craft beer or whiskey, a $5 classic daiquiri, a $5 amaro shot and a $6 glass of the featured red or white wine. 
Best pick for gin lovers: The Gin Joint
The Gin Joint changes up its cocktail hour every week, but a $5 list always includes one shaken and one stirred cocktail, a selected spirit pour served neat or on the rocks and two beer offerings. There are also $5 food options, from a cheese plate to Geechee boy purple popcorn tossed with cheddar and Tasso. 
Best Mexican happy hour: Minero
Start happy hour early at Minero. It kicks off at 3:30 p.m. and lasts until 6:30 p.m. During that time, you can get $2 tequila shots, $3 bourbon shots and PBR and $5 select wines. It's also $2 off margaritas, Micheladas and Sangria. There are $5 chicken chilaquiles, guac and queso, too.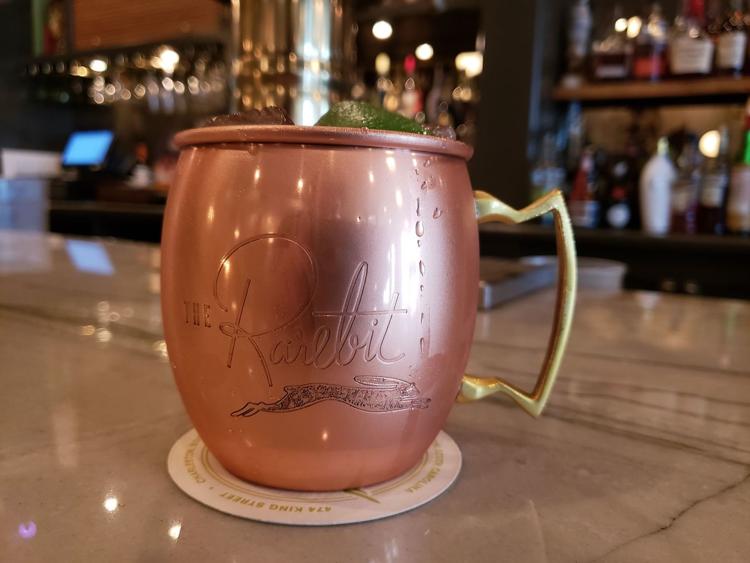 Best Moscow Mule alert: Rarebit
Rarebit arguably makes one of the best Moscow Mules in town, and during happy hour, they're only $6. The King Street bar also offers $6 Greyhounds, $6 Long Island Iced Teas, $1 off draft beers and $5 glasses of house red and white wines from 4-7 p.m. Tuesday through Friday.
Best dessert + drink deal: Republic Garden and Lounge
Want something sweet with your happy hour drink? Republic offers half-priced desserts (watermelon sorbet, banana pudding, etc.), spritz cocktails and bottles of wine from 4-7 p.m. Monday through Friday. Other deals include $4-$5 bar food, $2 domestics, $3 local drafts and $5 premium cocktails (that are usually $10-$14).
Best rosé deal: Elevé
Elevé, on the rooftop of the Grand Bohemian Hotel, features astroturf, lounge chairs and a happy-hour rosé deal 4-6 p.m. Monday through Friday. During that time of "Rosé Heaven," enjoy half-price rosé, both by the glass and bottle. 
Best cocktail steal: Bay Street Biergarten
Weekdays from 4-7 p.m., you can get some snazzy food and drink deals at Bay Street Biergarten, including the big kahuna: $5 off specialty cocktails (they're normally $12). It's also $1 off 16 oz. drafts, $5 house wells and wine and bar bites like a pretzel with smoked cheese sauce for $5 or a pulled pork slider for just $4. 
Best waterfront happy hour: Fleet Landing
Shem Creek in Mount Pleasant offers some great happy-hour deals, but if we're sticking to downtown, the place to drink with a waterfront view is Fleet Landing. Enjoy happy hour from 4 p.m. to 6 p.m. at the bar Monday through Friday with $4 draft beers, $5 house wines and $7 martinis and specialty cocktails.
Best daily mimosa deal: Toast
Who says brunch and mimosas have to wait until Sunday? Toast offers $10 bottomless mimosas with a food purchase 4-6 p.m. Monday through Saturday. There's also a $5 PBR and fireball shot combo.