Constance Williams wants Charleston to be obsessed.
With her new art exhibit opening on April 5 at Revealed Gallery, that is.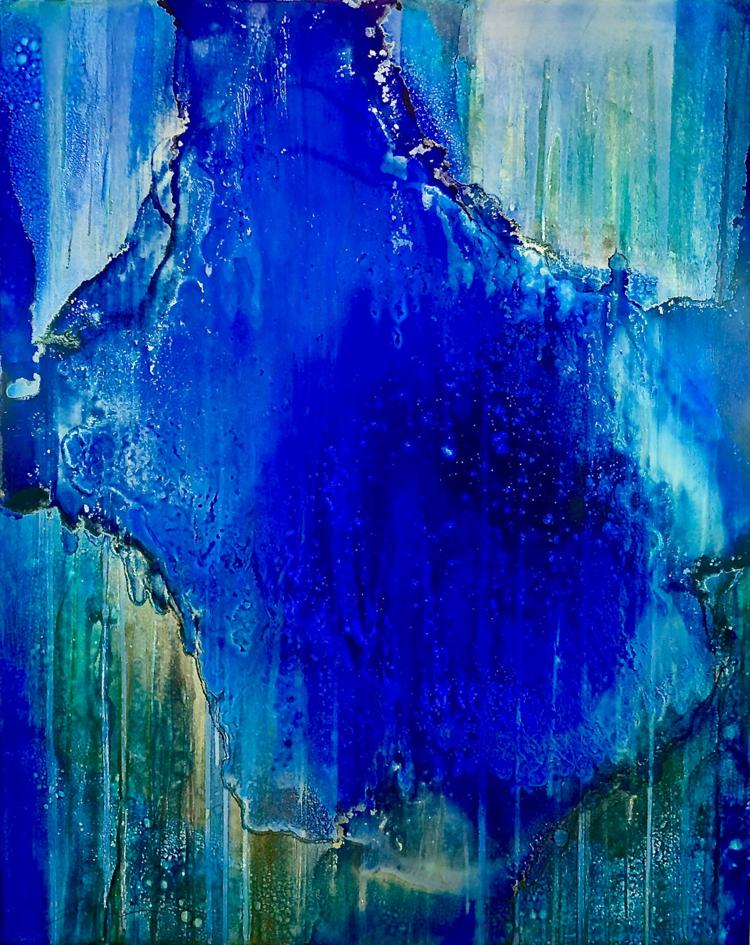 The exhibit, titled "Obsession," explores spheres and striations in vivid colors.
The title of the collection, in part, stems from her own obsession with organizing and evolving her studio to promote creativity. That studio, which is 4,000 square feet and only has skylights (to keep her from getting distracted), is both her sanctuary and her muse. 
"I am notorious for organizing and rearranging, tweaking and experimenting," she says of the space where she creates.
But the title also comes from her obsession with the unique patterns that she sees in everyday objects. 
"There is a consistent theme that appears to me as DNA markers, of sorts, into a rhythmic visual dialogue of dots and dashes," she explains.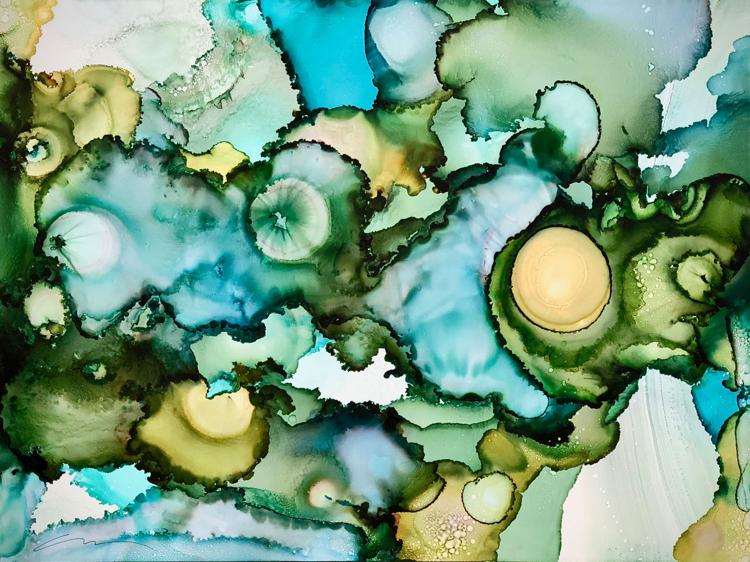 She's particularly drawn to the balance between fluidity and rigidity, which has inspired her to create abstract interpretations of geological observations by surveying and flattening perspective within her compositions.
In other words, much of her artwork within this exhibit looks as though you're peering down at rock formations from above. The strata is condensed into colorful contours, much like a topographical map. 
"I am intrigued and inspired by geology, such as geodes, rock formations and topography from an aerial observation," she says, adding, "the titles of my works are an indication of their origins."
Some of those titles include "Wet Lands," "Kelp Forest" and "Monet's Lily Pond." More than 50 of them will be on display in Charleston.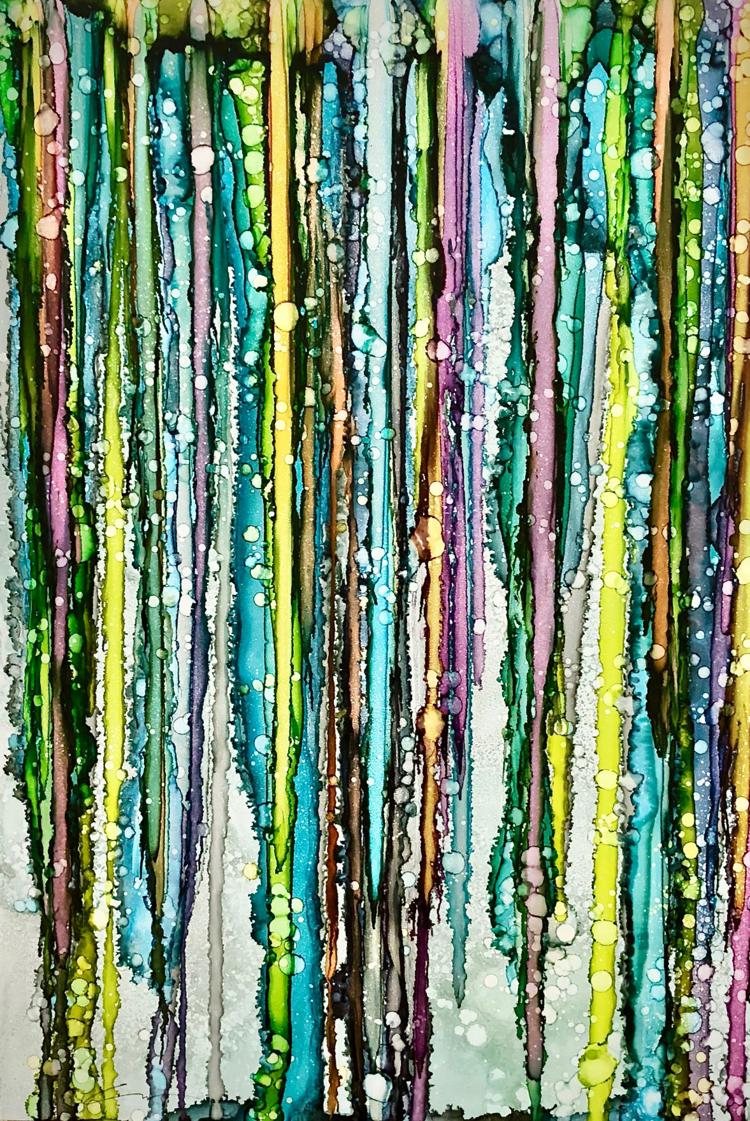 Williams, who says she is drawn to abstract artists such as American painter and printmaker Helen Frankenthaler, alternates between fluid, limitless forms and patterned planes to create a counterbalance.
And the way that she re-creates that counterbalance on canvas is unique. She uses compressed air to maneuver highly-pigmented alcohol ink with the help of gravity and a variety of techniques that she has up her sleeve.
Williams has wanted to create art since she was a little girl growing up in Somerset, England. By the age of 8, she was an accomplished pianist, played multiple instruments, painted in various mediums and sculpted. By 17, she had majored in art and was a film intern in London. 
When she moved to the United States, she kept the pursuit of art in the forefront, diving deeper into sculpting and then finally delving into alcohol ink within the last half-decade to explore the different media and what it had to offer.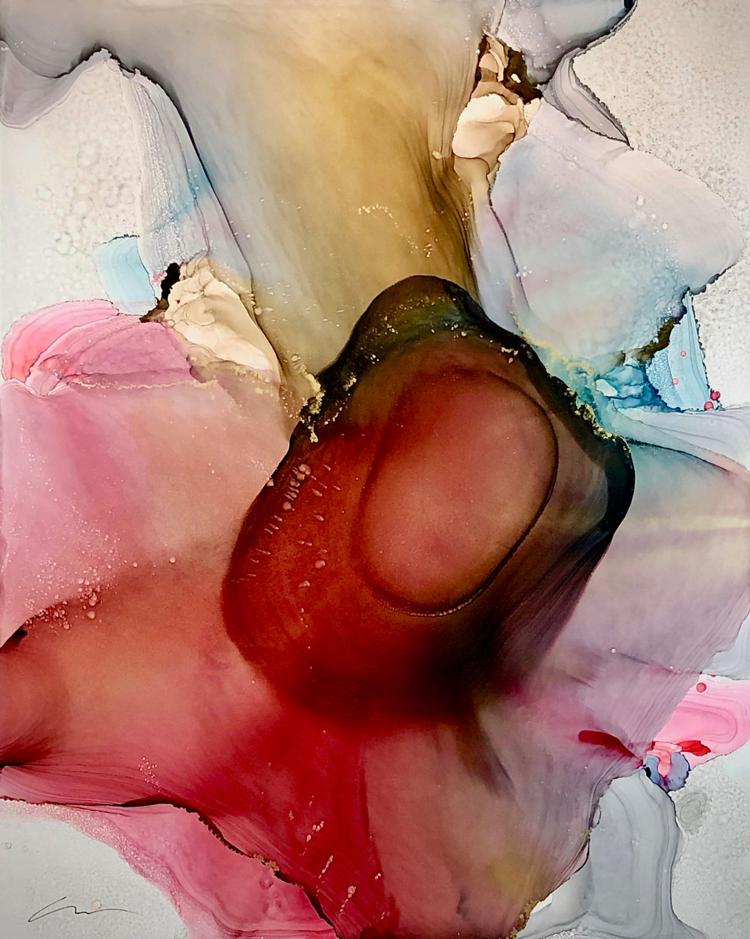 "Creating and making with my hands is mostly all I think and dream about, whether with my artwork or my aesthetic surroundings in my studio or at home," says Williams.
Williams, who has now settled down in western North Carolina, has had her artwork featured on the cover and inside various print publications. It's also been filmed by PBS and the Asheville Chamber of Commerce.