For some photographers, it's a nightmare when a picture turns out blurry.
But for Catherine Erb, it's exactly what she's going for. For the Memphis artist's new exhibit "Blurred Vision" at Charleston's George Gallery, an unclear visage is the ideal. 
"I first started doing this because I had been questioning how much an image could be deconstructed before it lost its essence, and I was exploring recognition that is beyond visual," Erb says.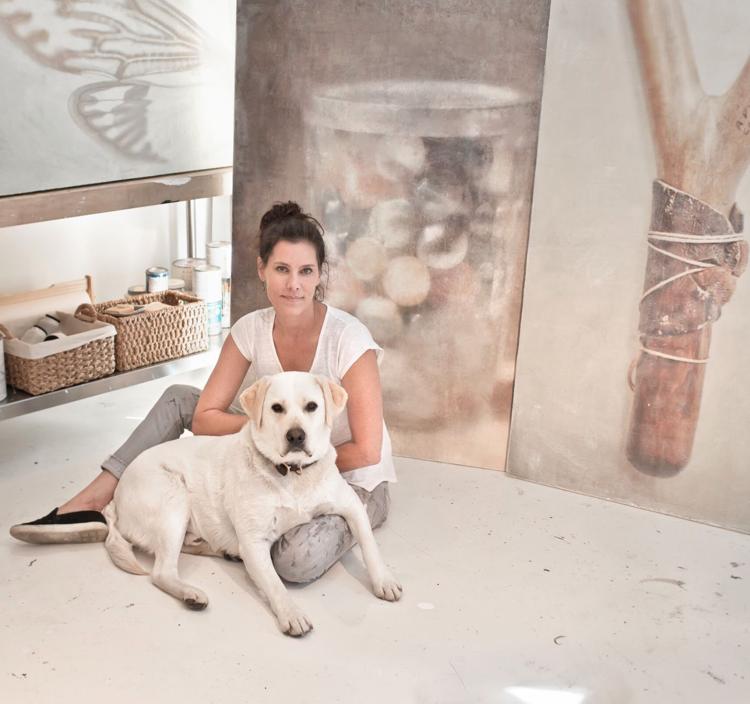 She began to notice the special relationship that exists between an observer and an image in which detail cannot be discerned. In that case, viewers must assign meaning to the image based on their own personal knowledge and experiences. 
In the middle of this exploration of thought, however, Erb received a phone call that expanded her mission with this photography collection. It was from her children's grandmother, who has macular degeneration and can no longer see details of her surroundings. 
"She said to come visit, because her garden was so beautiful it looked like a Monet," Erb says. "She described blocks of color dissolving into one another. This was such a moment for me. She chose to see beauty rather than blindness through her very blurred lenses."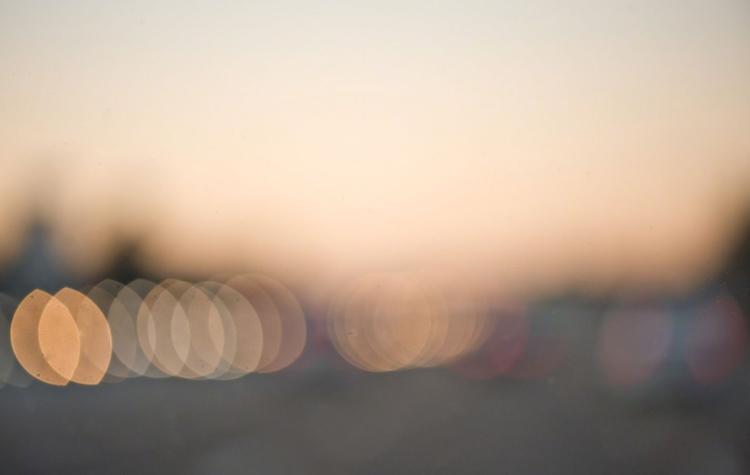 That added a whole new meaning to "Blurred Vision," which already does a good job in capturing a sense of place even when the outlines are fuzzy.
The collection features images of old Southern structures and landscapes that have been obscured to their most basic shapes and colors. There's the suggestion of a weathered barn in a field, a hint of a shop's antique sign.
The photographs are taken with special optics, sometimes long exposures, and various filters that allow Erb to "paint" with the exposure. Then, Erb prints her captures onto watercolor paper and sometimes attaches them to a birch panel. From there, she layers encaustic wax, pastels and oil pigments, fusing the piece with a torch between each layer until the process is complete. 
The results will be on display in Charleston through most of the month of April, along with some of Erb's other works.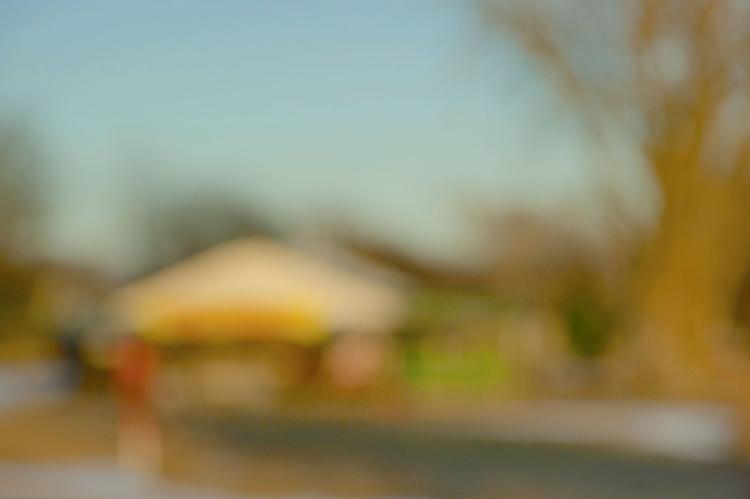 In addition to "Blurred Vision," some of the pieces from Erb's "Thin Air" series, which has been shown in Memphis, Nashville, Austin, New York, Charlotte and Connecticut, will also be on display. 
This series is focused in particular on "looking up" and changing the way we see things. 
"We get too fixed on seeing our world through the same lens and perspective all the time," Erb notes. "I shoot the clouds to remind me to elevate my thoughts."