Mount Pleasant dad Dan Buchmeier, like any proud father, framed his 3-year-old daughter Luca's first figure drawing and hung it on the wall.
He remembers that very impactful piece of art, which he says resembled a human figure that looked like a cool little alien with spindly legs and a big head. From there, Luca's creativity expanded into more pencil sketches: line drawings of unicorns, cats and quirky people; a childhood preserved on paper.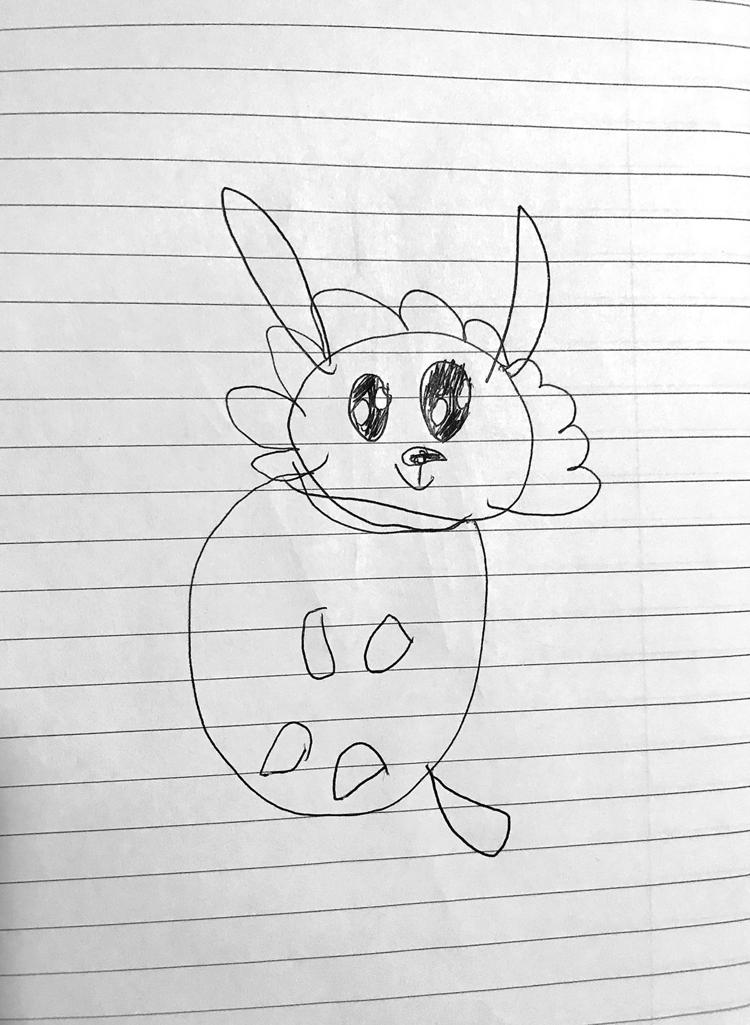 Yet, Buchmeier didn't want those creative creations to simply remain on paper, maybe garnering a little fridge time before being stored away in a cardboard box in the attic. He wanted a better way to preserve them. 
"That's when it hit me," he said. "Let's make these permanent works of pop art that I can hang on the walls."
Buchmeier has a background of more than 20 years working in advertising and graphic design, as well as numerous freelance art projects under his belt. Turning a pencil drawing into a colorful piece of frameable pop art was within his wheelhouse, and after the idea came to him, he did just that for several of his daughter's creations.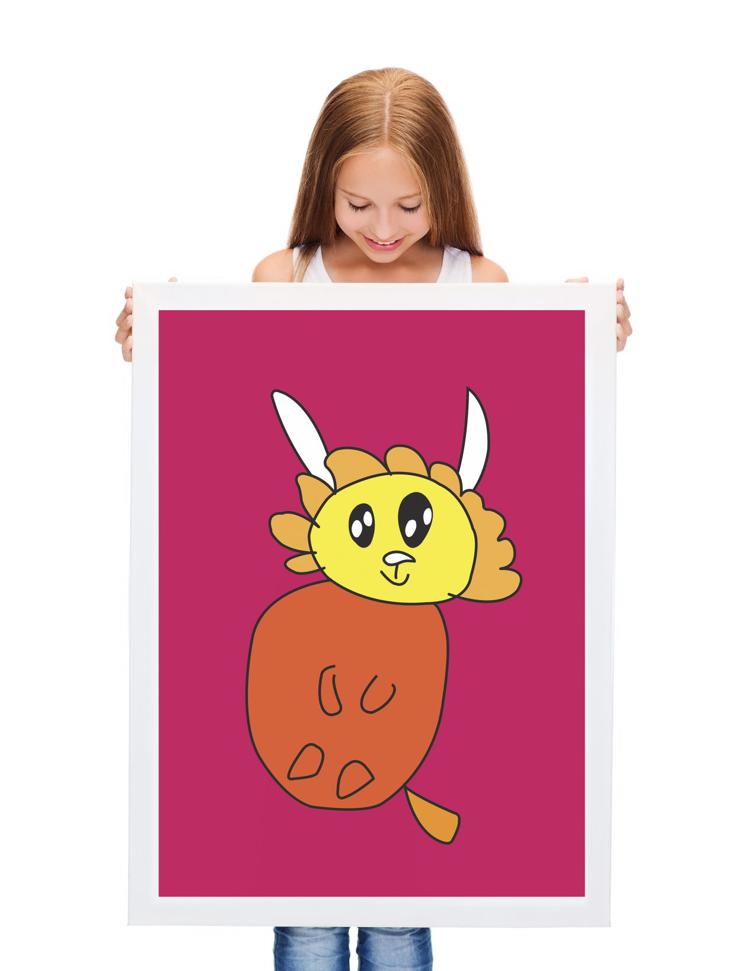 "I think it's the most simplistic version we can do in a digital form," he said. "At first, I was calling it kids' fine art, but that didn't make it as fun. Pop art's fun, and I'm using bright, bold primary colors."
He cites Keith Haring and Andy Warhol as some relevant influences. 
With this new concept, he had a larger vision than just preserving his own daughter's work and fulfilling his personal creative passions. He wanted to turn his idea into a business for other parents to utilize. 
Last October, Buchmeier founded "Shmooka." The business name derived from his nickname for now 6-year-old Luca: "Luca Shmooka."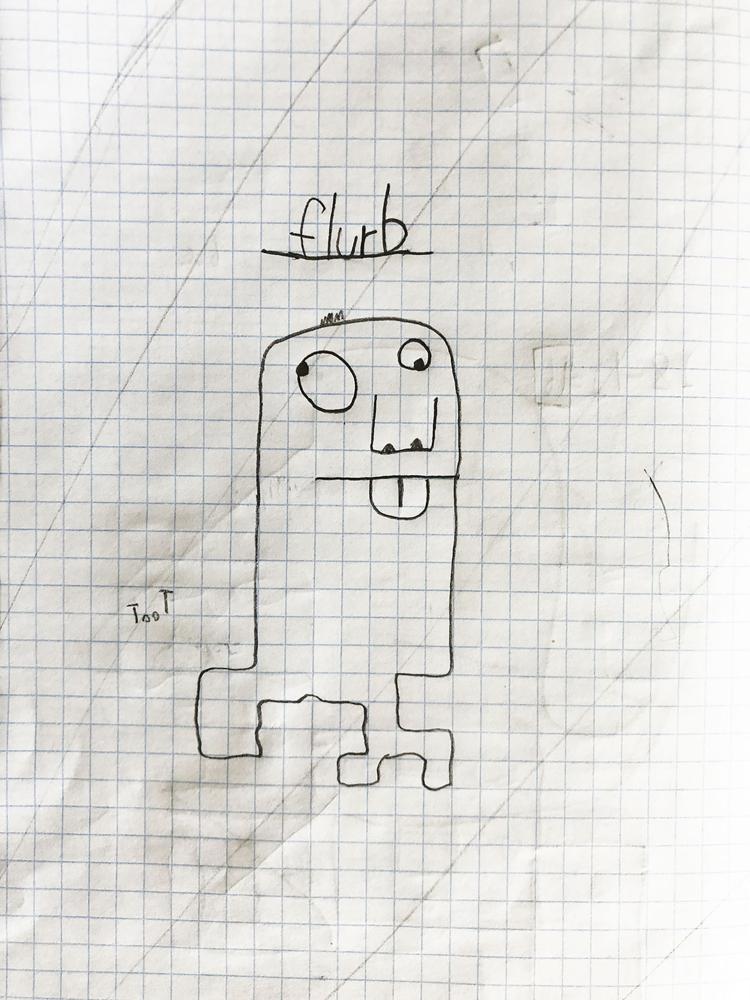 As a working single dad, Buchmeier understands the struggles that a lot of parents might have with finding the time or capability to sift through their kids' art and turn it into an aesthetically pleasing piece of art for the home. He hopes he can help do the hard work for them with what they have.
He says some of his clients, which currently range from Charleston to Chicago to San Francisco, are actually parents with older children who are now looking back through boxes of salvaged elementary and middle school art from years gone by and hoping to memorialize it. 
And it's not just for the parents, either. 
"It's a self-esteem booster when kids see their art on the walls, when it's big and looks legit," he says. "It's nice on the fridge, too, but when they see it on the walls, they beam a little bit."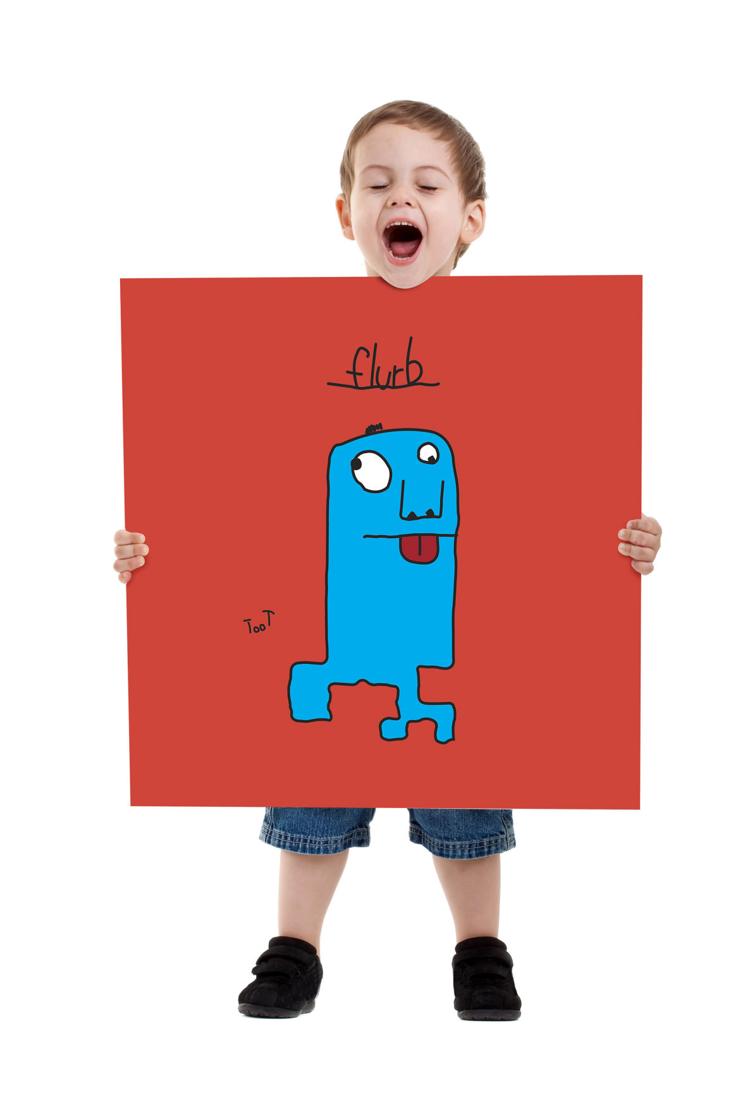 For him, it's more about sharing that joy with parents and kids than turning a big profit, though he does eventually hope to turn the idea into a full-time job. 
"I think every kid is an artist," Buchmeier says. 
Why not treat them as such? 
For more information, visit shmooka.com.