Blogging has been popular since the mid-1990s, when college students and others started keeping a "web log" to get their writings online. Skip ahead two decades and the practice has become very popular, featuring photo blogs and written diaries that map people's lives and embrace themes on just about anything you could imagine. 
When YouTube started the vlogging phenomenon ("video blogging"), a new element was added to traditional blogs: advertising. That has led to the current age of the social media influencer — someone with access to a large audience who gets paid to promote particular brands on Facebook, Twitter, Instagram or a blog site. 
That's right. People are getting paid to blog, or just to post pictures with a fun caption — and not just celebrities like the Kardashians, who can rack up to $500,000 for a social media post. Average Joes are finding a niche, growing followers and cashing in on a new world of advertising. 
"A series of Instagram posts by a fashion blogger with 500,000 followers and a cult-following could sell out an entire product line within 24 hours," states Later, an online blog that released a report on the state of Instagram marketing.
That report, released in early 2018, reveals that over 22 percent of businesses were partnering with influencers, with that number expected to increase to 40 percent by the end of the year. And 86 percent of businesses currently partnering with influencers were planning to partner with more in the future. 
Forbes notes that someone with 100,000 followers can command $5,000 for a post made in partnership with a company or brand. Some of the biggest influencers on the web can rack up tens of millions of dollars a year. And even the smaller influencers can make a full salary, or at least supplement their income. 
Some of the people entering this growing marketplace are based right here in Charleston. 
Lifestyle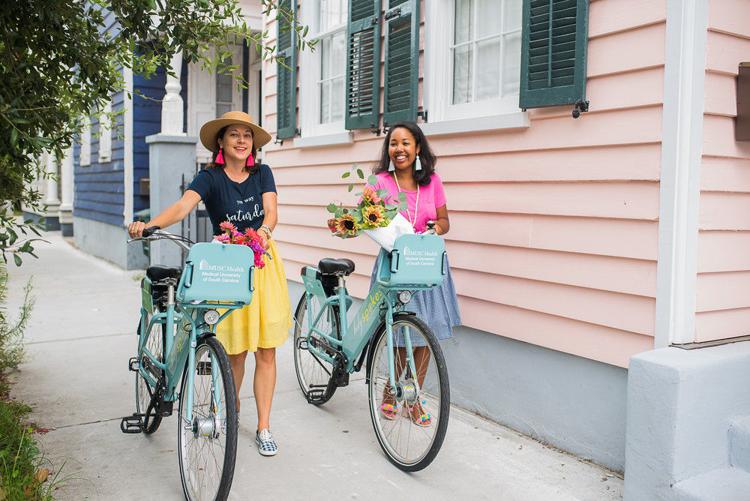 Charleston Weekender
Website: thecharlestonweekender.com
Instagram: @charlestonweekender
Followers: 18.9K
Liz Martin first started taking product photos for her local brand, Cannonborough Collective, back in 2015. After hearing that blogging was a good form of promotion and search engine optimization, she started to do it. An adventurer at heart, she came up with the name Charleston Weekender as a way to inspire others to, as she puts it, "make every day feel more like the weekend." 
Her posts are about everything from her travels to fashion. And of course she continues to highlight her own brand and shop.
"The main feedback I've gotten from my audience is that they like my colorful photos and they also like that I share about the real parts of my life that aren't always as pretty," Martin says. 
She spends a lot of time crafting daily posts — and it isn't even her full-time job. 
"I think it's really tough to make money purely as a blogger or Instagram influencer unless you have time to devote to pitching to brands a lot, or have larger follower counts," Martin says, adding that she hasn't been able to sustain a business on brand sponsorships alone. 
But she does make some extra money by offering a workshop that helps teach others how to grow an Instagram following and how to work with brands. She says collaboration with other bloggers and brands is key. 
Other notable blogs: Explore Charleston, Holy City Sinner, By Hilary Rose
Fashion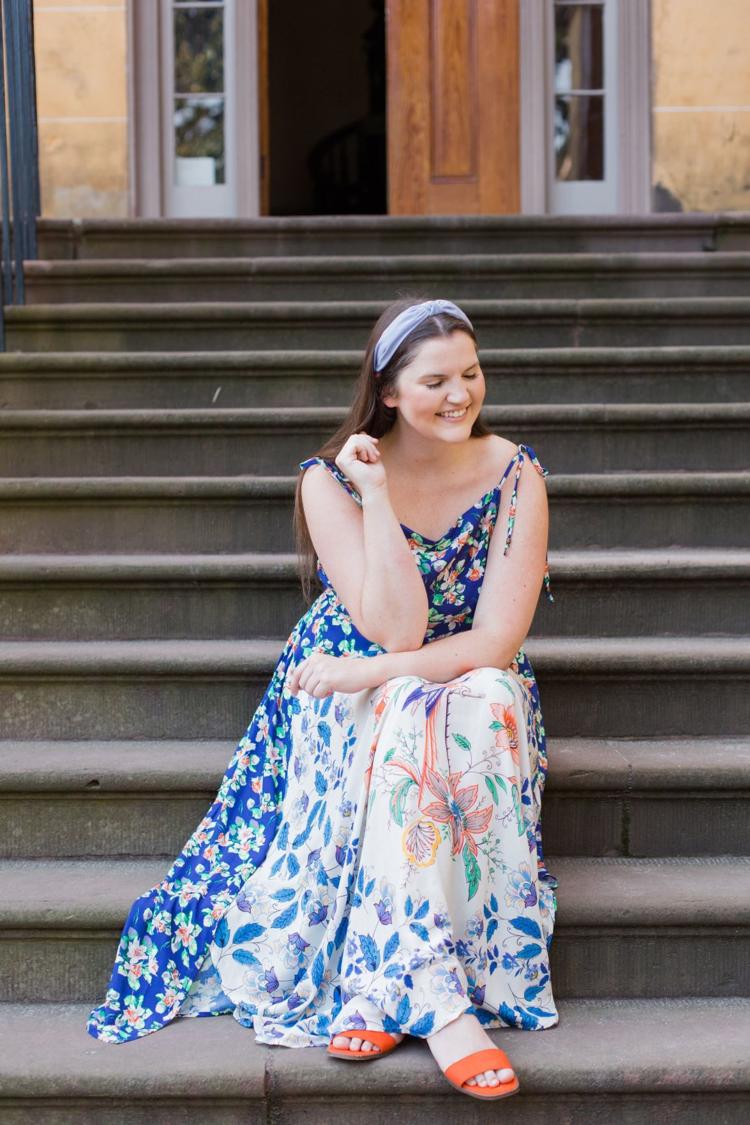 Hillheady
Website: hillheady.com
Instagram: @hillheady
Followers: 14.1K
Hillary Conheady is one of the many Charleston Instagrammers on the fashion beat. She created her blog in 2016 and focuses on bright and colorful trends to share her passions. And she keeps it local, with scenes in front of downtown houses and prominent locations, like Rainbow Row. She says her Charleston followers really appreciate those recognizable scenes. 
"I think Charlestonians are following along because, while I do share my current favorite trends, I also share what I am doing throughout the day, where I am eating and where I am traveling to," Conheady says.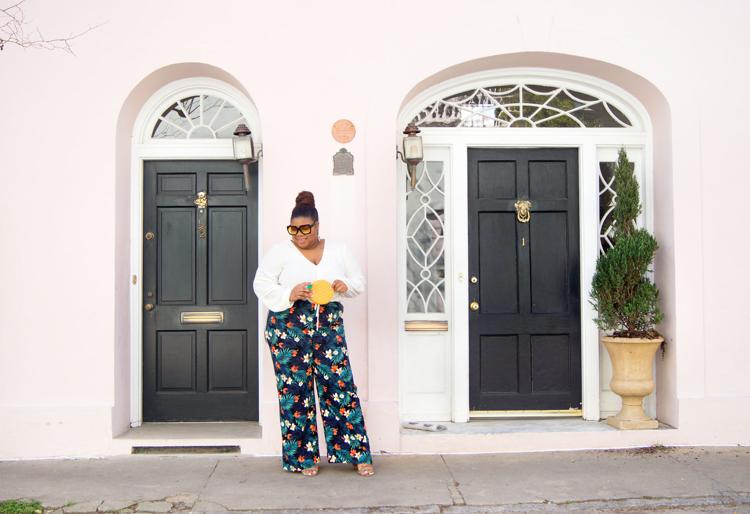 XOXO, I. Joelle
Website: xoxoijoelle.com
Instagram: @xoxoijoelle
Followers: 2.7K
Ireana Nathan is a fashion blogger and a motivator. She started her blog, "XOXO, I. Joelle" to share her own fashion sense but also the message that no matter what size you are, you can still be stylish and confident.
Though she has fewer followers than some of Charleston's other social media influencers, Nathan already has a paid partnership with just under 3,000 followers. She thinks her message has a lot to do with it. 
"(Readers) like bloggers who are real and authentic," Nathan says. "Someone who isn't just putting on a front for social media but being themselves wholeheartedly." 
Other notable blogs: Gal Meets Glam, Shades of Pinck, The Bow Tie Gent, Sweet Southern Prep, Fashion and Fishing, Holy City Chic
Parenting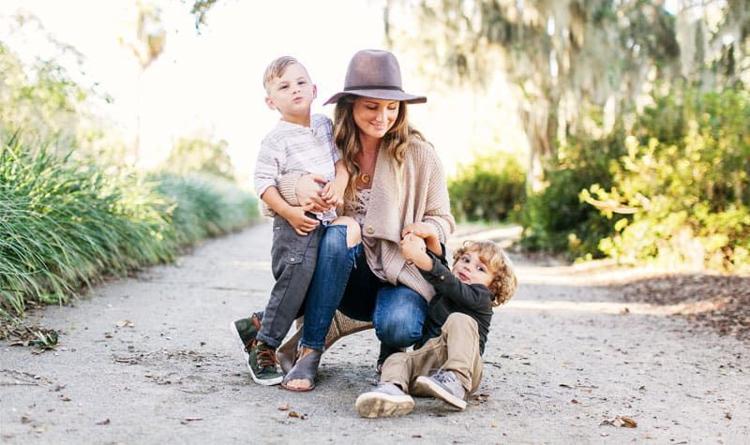 Little Adi + Co. 
Website: littleadi.com
Instagram: @little_adi_co
Followers: 127K
With over 100,000 followers, Adrianne Betz is one of the career-level social media influencers from Charleston that is crossing the boundary between fashion and family. She's tied her blog, which she started just over two years ago, to her business, a fashionable children's clothing line, and an added source of income through partnerships. 
"I see myself as a blogger who speaks to the millennial moms, giving them lifestyle tips and family-friendly content with an occasional mix of this complicated yet fulfilling reality of entrepreneurship," Betz says. 
She agrees with other bloggers that authenticity and organic growth is key. 
"I've gained my followers' trust and they truly do look to me for product recommendations, whether that be a rug for their living room or an all-natural skincare product for their newborn," she says.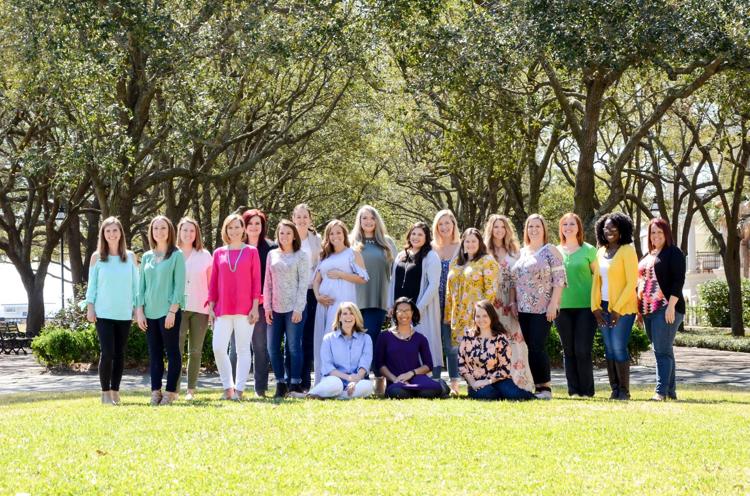 Charleston Moms Blog 
Website: charleston.citymomsblog.com
Instagram: @chsmomsblog
Followers: 2.6K
Jody Vitali is part of a larger blog community that spans over 80 cities across the nation. Charleston is just one of them on the City Moms Blog Network, and the Lowcountry itself has 30 contributing writers. 
"By providing valuable, local guides, in-person events and stories from fellow moms in the trenches, we are a one-stop resource for moms in the Charleston area," Vitali says. 
And it's not all rainbows and butterflies. It's about revealing the hard parts of parenting. 
"Motherhood can at times feel lonely and look messy," Vitali says. "Our stories show readers that they are not alone, and that we can all relate."
Other notable blogs: Look Linger Love, Designer Bags + Dirty Diapers, Hanging with the Hewitts
Food + Bev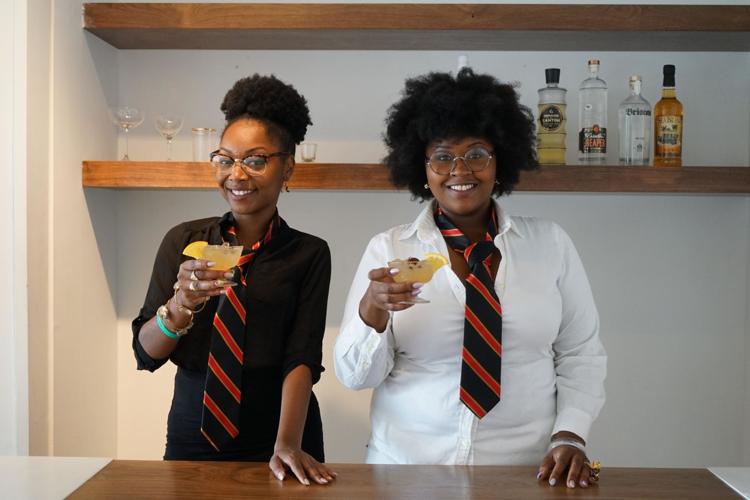 Cocktail Bandits
Website: cocktailbandits.com
Instagram: @cocktailbandits
Followers: 29K
Two Charleston women have hopped on the Instagram bandwagon to share a unique perspective on the food, beverage and hospitality industry, with a splash of female empowerment. The cocktail bandits, Johnny Caldwell and Taneka Reaves, are the dynamic duo with a blog and, now, a book. 
Their experience shows where blogging can lead. 
"We were working on our blog, writing about our adventures. We were not thinking about a book," says Caldwell. But one email from Evening Post Books changed the game.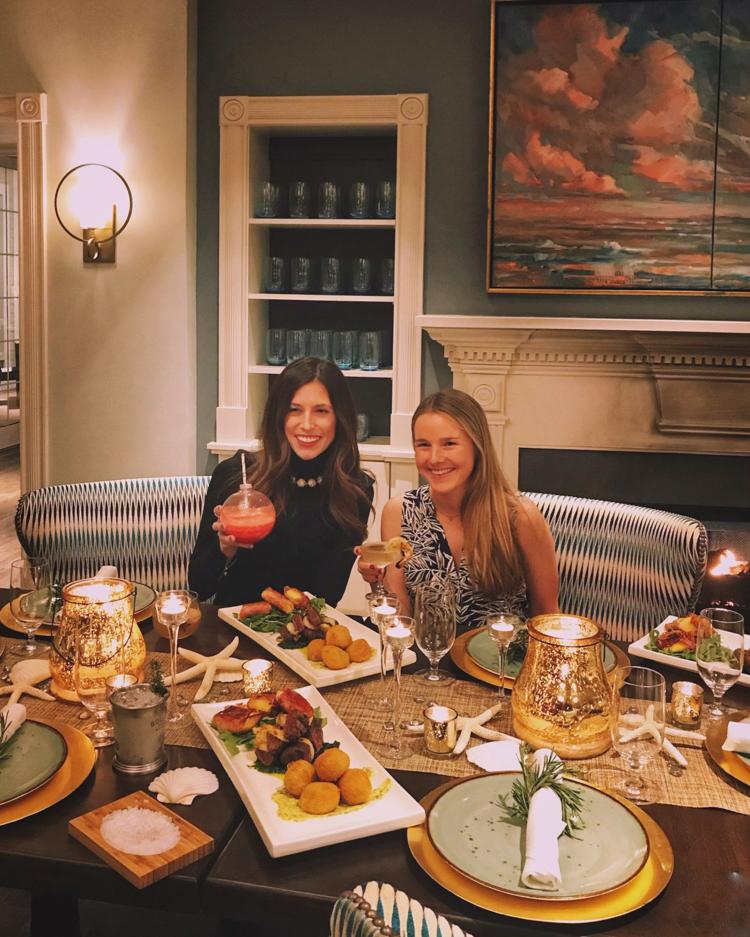 Charleston Foodie Babe
Instagram: @charlestonfoodiebabe
Followers: 17.5K
Stephanie Lee followed a few food-themed Instagram accounts in New York City and Los Angeles before starting her own in the Holy City three years ago. 
Now, with almost 20,000 followers, it's still a "side-hustle" but brings in income through sponsored posts, consulting and events. It was never Lee's intention to make it a full-time gig. Nonetheless, she spends a lot of effort making sure what she shares — such as eating the seafood at Hank's or finding food truck fare at Wine Under the Oaks at Boone Hall Plantation — is frequent, relevant and interesting, with a splash of sarcasm. 
"The most effective bloggers and influencers not only convey their enthusiasm while delivering information to their audience but also create a sense of community and facilitate social connection, often on- and offline," she says.
Other notable blogs: Charleston Foodie Guy, Eater Charleston, Basil and Bubbly, Charleston Food Writer
Weddings + Events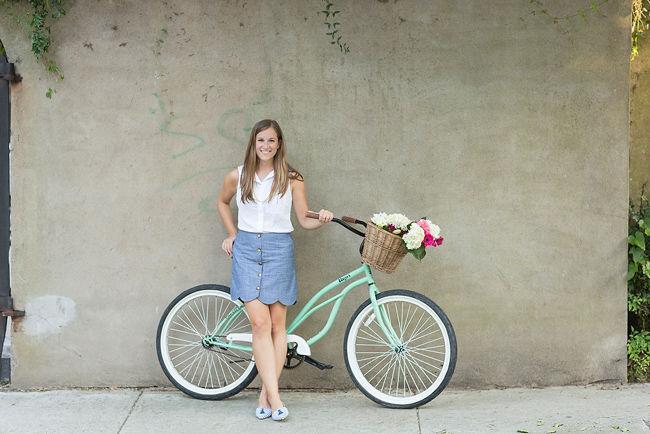 Coastal Bride
Website: acoastalbride.com
Instagram: @coastalbride
Followers: 8K
Gillian Ellis created the Charleston Blog Society in 2015, when her blog Coastal Bride was just starting. She wanted a space to meet other bloggers and bounce ideas around. 
She's now made a career out of blogging. Her biggest advice is to stay patient. In an age of instant gratification, blogging still takes time before it reaps rewards. 
"Blogging, like any small business, takes dedication and passion before it can become a productive business," Ellis says. "You need to build a large following before your blog can ever become a career and, for many, that takes several years."
Other notable blogs: The Wedding Row, Charleston Blonde
Music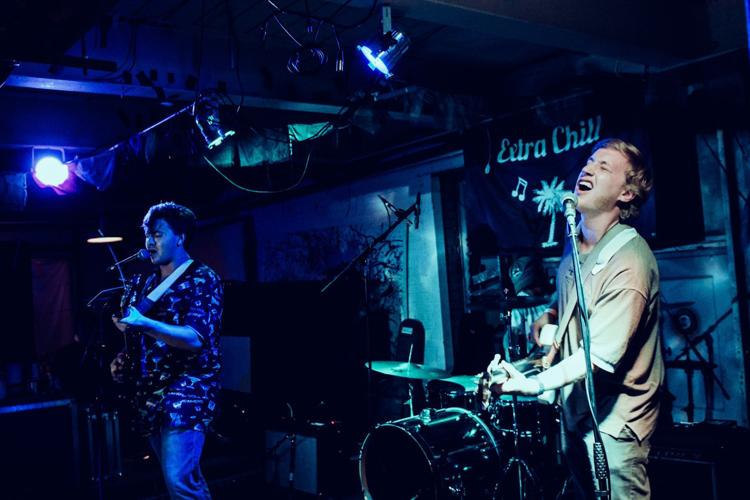 Extra Chill
Website: extrachill.com
Instagram: @extrachill
Followers: 3.6K
In 2016, Chris Huber was working with Matt Zutell of local band Human Resources at a former store on King Street called The Vault. Huber showed Zutell the "baby version" of his blog Extra Chill, which was a compilation of live videos of bands that Huber liked. 
Zutell asked Huber if he wanted to interview Human Resources. 
"The interview wasn't particularly good, but it was what made me realize that Charleston didn't really have a dedicated, independent source for the budding music scene," Huber says. 
That turned into a fully operating music blog with photography, music news, interviews and song premieres. 
Huber says he's making a little money — "about enough to buy a case of beer every month" — and slowly gaining advertising dollars. This year, he hosted the first Extra Chill Fest, a music event featuring South Carolina artists. 
He says the best part of blogging is the feedback from local musicians affirming that what he's doing is valuable to the community. 
Other notable blogs: Disco Teepee, South Carolina Music Guide, Scene SC 
Pets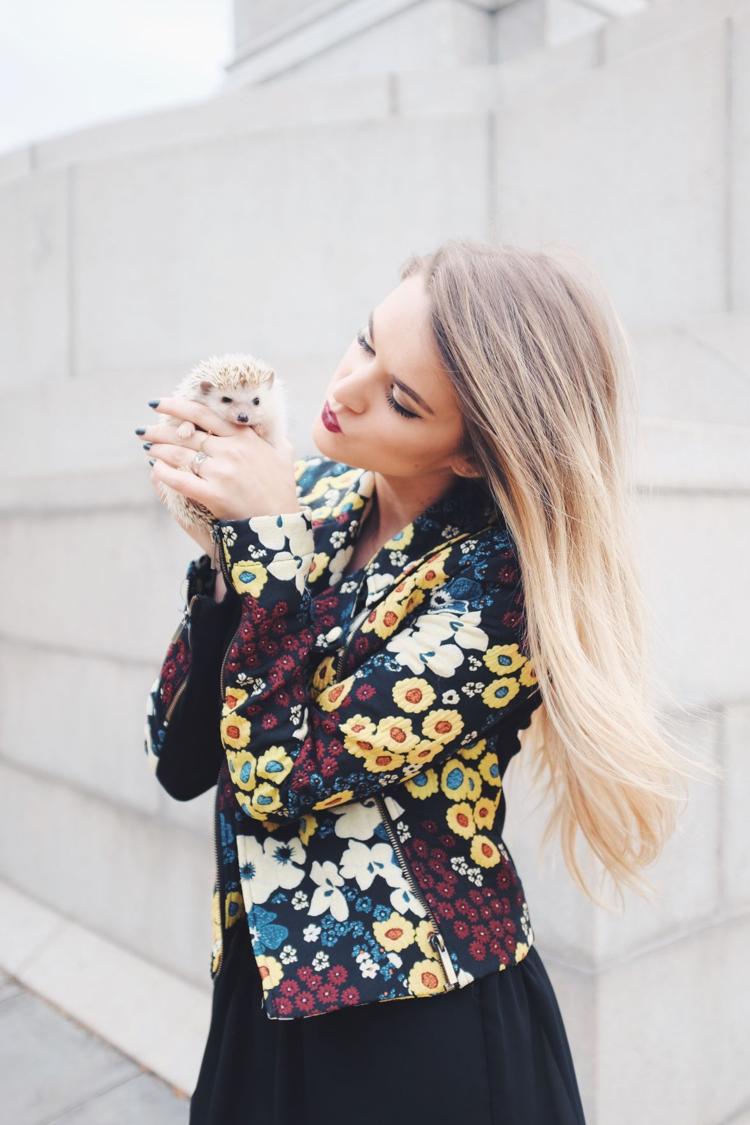 Lionel the Hedgehog
Instagram: @lionelthehog
Followers: 134K
Another money-making Instagram account arrives with Lionel the Hedgehog, a "spiky but sweet" social media influencer in the pet world. Owner Anna Mathias has partnered with several brands, including Wayfair and Coach, whose products are featured in her dynamic photos of Lionel. Yes, even pets can make money.
Other notable Instagram accounts: Charleston Max, Louis the Pug 
Who are your favorite local bloggers and social media influencers to follow? Email yours to koyer@postandcourier.com.