Mavis Staples was a beacon of light amid the turmoil of the 1960s civil rights movement.
The legendary gospel and R&B singer was swept into the action after high school as a member of Chicago-based family band, The Staple Singers. Led by her father, the project became a powerful voice for civil rights, inspired by close family friend the Rev. Martin Luther King Jr.  
A half a century later at 78 years old, Staples is still proclaiming the same messages of love, unity and hope she's been singing since 1972's social reform anthem "I'll Take You There."
Fifteen studio albums later, she's been inducted into the Blues Hall of Fame and has an HBO documentary. And although she's seen change in her lifetime, Staples still feels like progress needs to be made, and now more than ever.  
"I think (what) the world needs most right now (is) to listen to my songs on my latest album," Staples says. "We need to come together. We need what I've been telling the world for over 60 years. These songs that I'm singing on my new album are songs that Jeff Tweedy wrote but the same meaning of what I've been singing all my life. We need more love and understanding. We need to wake up and look around us at all the beauty."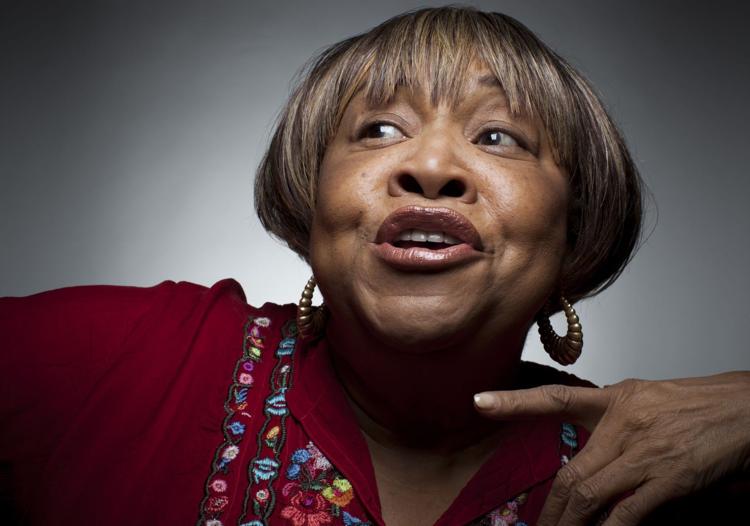 The November 2017 disc she's talking about, "If All I Was Was Black," features songs written and produced by Wilco songwriter, singer and guitarist Tweedy, who also has worked with Staples before on projects such as 2007's "You Are Not Alone," which won a Grammy.
"He lives in Chicago, too," says Staples, who still resides in the Windy City where she grew up. "I'm on the south side, and he's on the north side, but I was singing on the north side one night and Wilco the band came to my show. We talked; two weeks after that Tweedy called and that's the short of it all."
Staples, who has collaborated with big names including Prince, Bob Dylan and Curtis Mayfield, adds Tweedy to the list of people she has a strong connection with. 
"We have the same passion for our music," says Staples. "We think alike. We're a good match. ...His lyrics I can feel. This timing that Tweedy and I are together is what's so great, because both of us want the same things for the world and I tell you, I'll be pushing forward for as long as I can."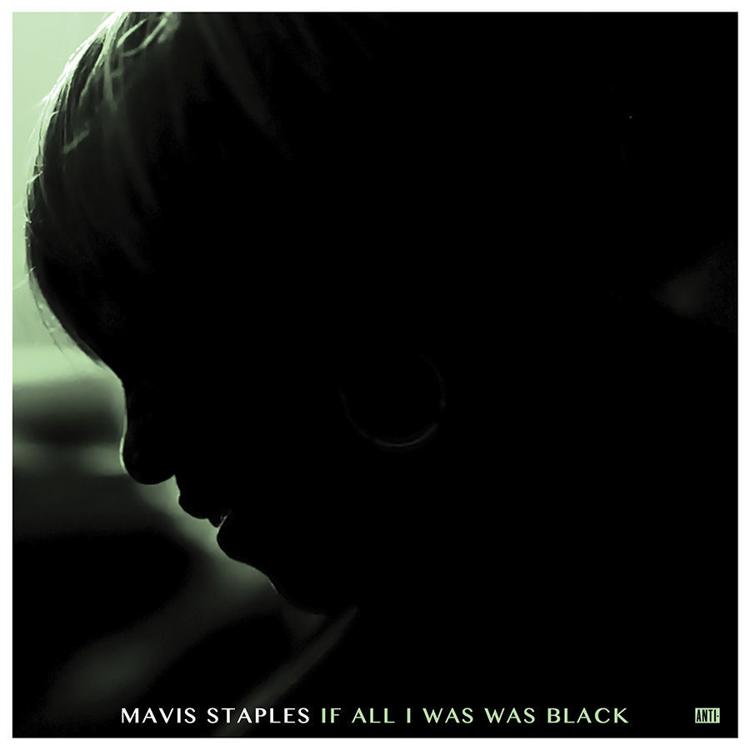 The pertinent album explores the same notions she's been preaching from the start, featuring poignant examples of police brutality and racially charged violence among her overall message of how we can change the world by simply loving one another. 
"The things I saw with the Charleston church shooting and with young men being killed for no reason, these things tear me apart," says Staples. "I could watch the TV and news today and start feeling like I was back in the '60s. That's exactly what it looks like. You've got the Ku Klux Klan marching down the streets out in the open again, but they're so bold today, they don't even cover their faces."
In opening "If All I Was Was Black" song "Little Bit," Tweedy helps Staples articulate some of these sentiments. 
"This life surrounds you, guns are loaded/ This kind of tension, hard not to notice/ Right? Do what you're told/ Gotta keep your eyes wide on this long narrow road/ Poor kid, they caught him, without his license/ That ain't why they shot him, they say he was fighting/ So? That's what we're told/ But we all know that ain't how the story goes."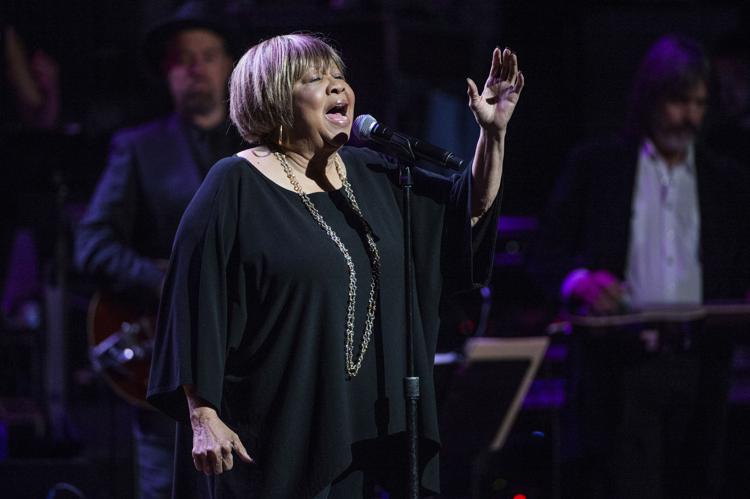 "Sixty years later, it's still going on," says Staples. "I start talking to my father and Dr. King sometimes and let them know what I'm seeing and how I'm feeling. That makes me feel better."
And she's not stopping any time soon. 
"I've been going a long time, but I guess it was in God's plan," adds Staples. "My voice is stronger than ever. As long as I have a voice, then I'll keep going."
Though singing wasn't her original passion, it's one that Staples has embraced, especially as she's seen the people impacted by her words throughout her long career. 
"I told my father at one point I wanted to be a nurse," says Staples. "He told me, 'You're already a nurse. You're healing people through your songs.' And now I get it. I feel like I've been put here to do just that."
She adds, "I don't know if it's in my lifetime if I'll see us come together. I thought I wouldn't see a black president in my lifetime. All things are possible if you only believe, and I'm just going to keep on believing."