No one can accuse Mark Bryan of resting on his laurels.
The Hootie & the Blowfish guitarist and founding member is making a big splash in Charleston's music scene with an Emmy-winning live show on SCETV and PBS this fall and as manager of local breakout band Stop Light Observations.
Lesser known are his involvement with The Occasional Milkshake and The Screaming Trojans — Bryan's side projects. They are the bands playing with him for a new album release show Aug. 10 at the Windjammer. 
The Screaming Trojans is the very first band Bryan collaborated with when he lived in Maryland. 
"Junior high was when I first started playing, and those are the first guys I wrote with," says Bryan. "Every Thanksgiving, we do a football game and a show in Maryland. ... We get together a couple of times a year anyway, and so they get excited when there's a show."
The Occasional Milkshake includes Bryan's good friends and fellow Charleston musicians Hank Futch, bassist for the Blue Dogs; and Gary Greene, percussionist for Hootie & the Blowfish. 
Both bands will play with Bryan as he releases his third solo studio album, "Songs of the Fortnight," which was recorded song by song over the past three years.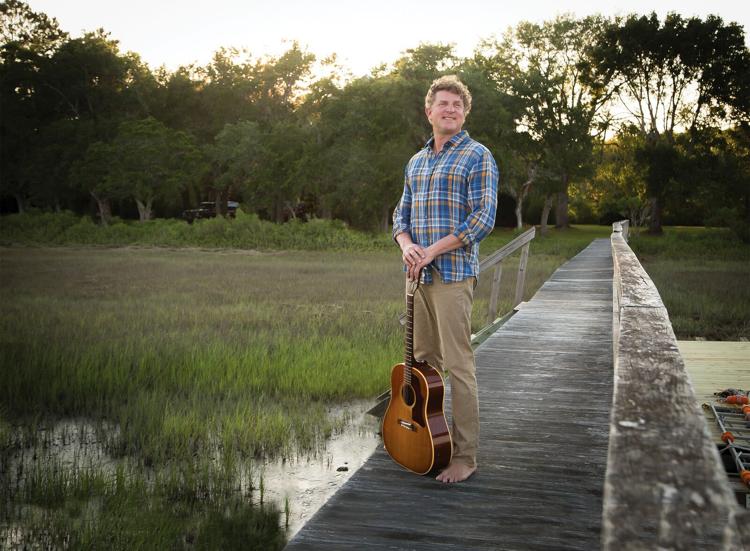 "In this era, it's so easy to write a song, record it and drop it," says Bryan. "So, I got into that mode for a while and I was putting them out to the fan base in a blog I called 'Songs of the Fortnight.' Every two weeks, I would put out a new song — and not just my original stuff but also stuff I was producing, co-writing and playing guitar on. Then, after about three-and-a-half years of doing that, I had an album's worth of songs. So, here it is."
Because of the unique recording process, vastly different than the two-week studio sessions of Bryan's first two discs, each track has a different flair.
"'If You Saw Her' — that's one of my favorite tracks that I've ever made," says Bryan of the second song on "Songs of the Fortnight" that croons of breezy islands, moonlit sand and starlit love. 
Then there's the sixth track and debut single "Forgetting About Me," which features a more rock-based backdrop laced with airy harmonies. Nine other songs make the album. 
"About every decade, I'm ready to dump a batch of songs and then move onto the next one," says Bryan in his third decade of solo records. "If you know me, too, you can see where I am in different levels of maturity on things, just like any songwriter I guess."
'Stick to it'
Not only is Bryan a solo artist and integral member of arguably the biggest band to break of South Carolina but he is the founder of management company Chucktown Music Group, co-producer of "Live at the Charleston Music Hall" and professor at the College of Charleston. These projects keep him quite busy, particularly the recently lauded TV show that Bryan co-produces with Ashley Flowers. 
"It's a lesson in 'stick to it' and hard work," says Bryan of "Live at the Charleston Music Hall." "My partner, Johnny Diamond — he's a local legend — and I were working together for Chucktown Music Group, and we had the concept for a live music TV show.
"Mike Bennett who owns the Charleston Music Hall was trying to do something with the venue and we said, 'What if we do a live music TV show out of your venue?' and then we took it to ETV and very fortunately their head of programming was like, 'This is exactly the kind of content we're looking for.'"
The live concert series was the recipient of a 2017 Southeast Emmy Award, and Season 1 will air this fall on PBS. 
"All the planets aligned, and it took five years, but it never felt like it wasn't worth it," says Bryan. "It's almost like your soul just exhales."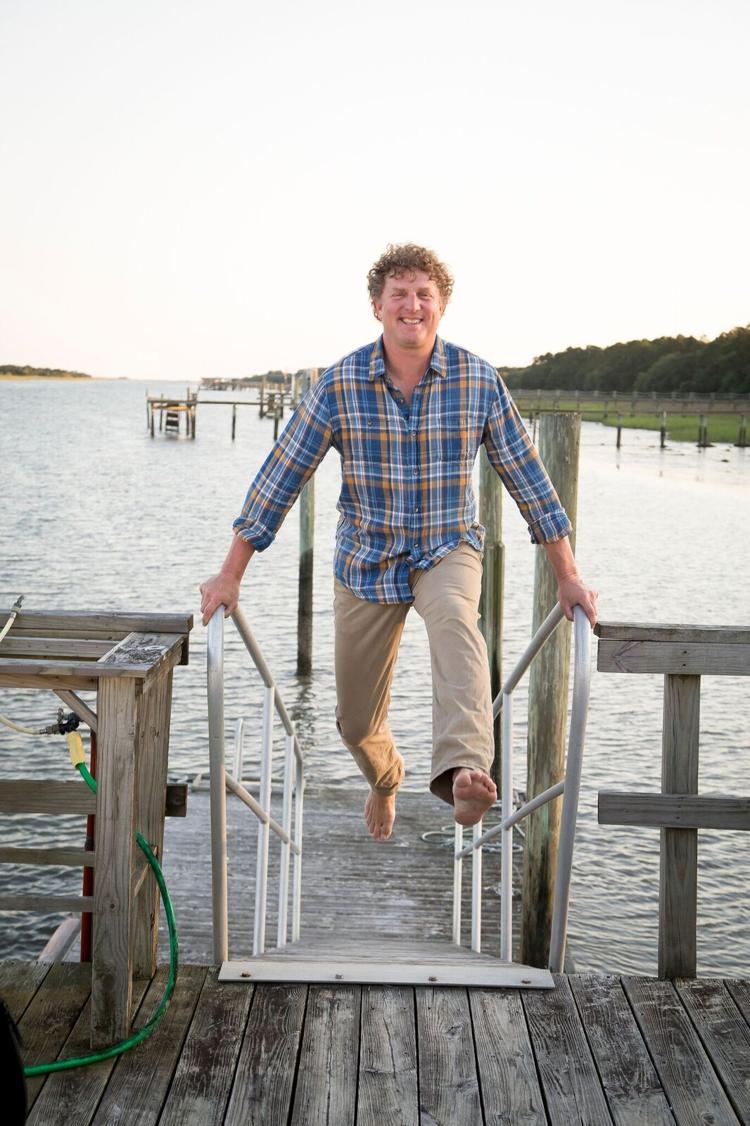 Part of Bryan's company Chucktown Music Group also involves managing and representing Stop Light Observations. Bryan's connection to the young rockers comes from a friendship with Stop Light Observations guitarist Louis Duffie's mother, who is related to Hootie & the Blowfish drummer Jim "Soni" Sonefeld and lives in the Mount Pleasant's Old Village near Bryan. 
"Louis Duffie was about 7 years old when I first met him back in the '90s, and he would come to the Windjammer with us during the day," says Bryan. "When he was about 17 and the other guys in the band were 18, he goes, 'Hey Mark, can we record a song out of your studio?'" 
That question led to the recording of "Miss Kentucky," which was the start of something special. A couple of years passed until their first album "Radiation" came out. Then after a brief hiatus, pianist and guitarist for Stop Light Observations John Keith Culbreth emailed Bryan with the self-recorded most recent disc "Toogoodoo." 
"This is world-class level," says Bryan. "I thought, 'This has to get help and get out of Charleston.'"
So, Bryan took the band under his wings and absorbed management responsibilities for the release of the record. Stop Light Observations has now garnered interest from Atlantic Records, as well as a variety of other labels. 
"They're right where we were in our second or third year of being a band," says Bryan, comparing the young band to Hootie & the Blowfish. "And just like we were, they're making recordings that people are interested in. They've got to a million streams on Spotify before they've even been signed. That's the kind of numbers we were doing. We were selling as many CDs in the record stores around South Carolina as R.E.M. So, then the labels go 'Who's that?'"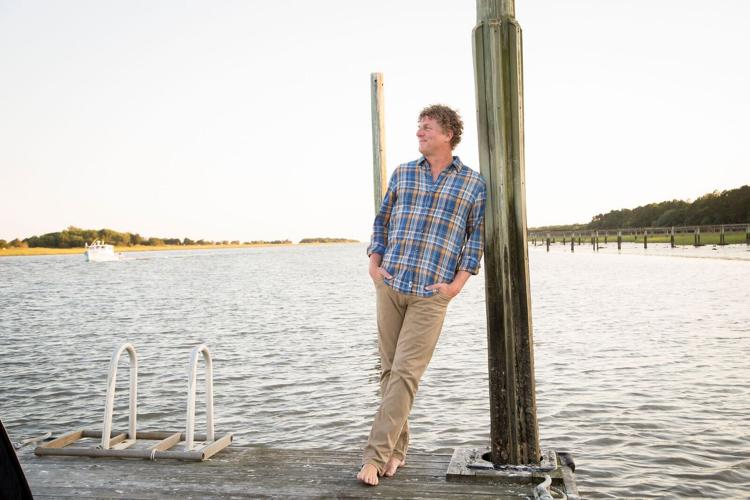 Also, word on the street is that Bryan is looking for some new musicians to play with in town.
"I vibe with so many people around here," says Bryan. "I would probably find someone around here like a Matt Zutell (of Coast Records) that would make sense to start projects with. ... Who knows what it'll be. It'll just happen when it's supposed to happen. We'll see."