Interested in hearing some big hits of the past? Or perhaps you prefer the contemporary funk and soul of today's new stars? Or maybe you are a smooth jazz fan who likes groovy licks and sentimental melodies? Possibly you are an adventurous listener who enjoys an unorthodox approach to music-making?
The Greater Charleston Lowcountry Jazz Festival includes all of the above.
The festival serves two purposes: to entertain patrons with talented jazz, funk and soul artists, and to make a dent in disparities that keep so many African Americans from pursuing careers in healthcare and medicine.
The festival, now in its ninth year, takes place at the North Charleston Performing Arts Center Sept. 1-3 at the North Charleston Performing Arts Center.
It's the brainchild of Thaddeus J. Bell, a local physician who for decades has pushed for more diversity within the medical professions and tackled the difficult issue of health disparities, pointing out that African Americans suffer disproportionately from  heart disease, diabetes, strokes, obesity and other ailments.
A jazz fan, Bell started the festival in 2008, came up with the motto "Jazzing with a Purpose," and soon established a fund at the Coastal Community Foundation. He's raised $325,000 so far. Interest generated from the endowment is used to provide one or two scholarships each year, worth a total of $10,000, to African-American students attending the Medical University of South Carolina.
In past years, the festival mostly featured smooth jazz with some R&B mixed in. But producer Tony Clarke said he thinks the appeal of smooth jazz has been waning a little in recent years as younger people favor funk, soul, hip-hop and hybrid genres, so he's made sure the lineup this year includes a wider variety of styles.
"Whoever you are, whatever you like, we've got something at the festival for you," he said.
For example, on the first night there's Damien Escobar, a young violinist who tends to get hundreds of thousands of hits on each YouTube video he posts. Brian Culbertson, a Chicago native, is a multi-instrumentalist, writer and producer fluent in the languages of jazz, R&B and funk.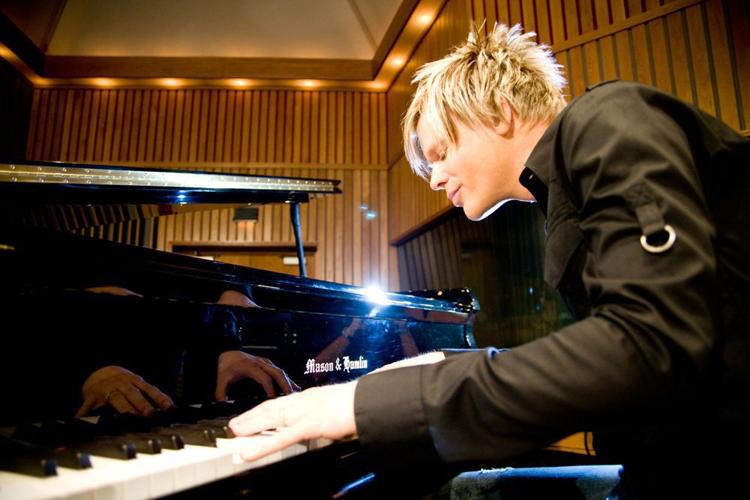 On the second night, there's Jarrod Lawson, a soul singer and songwriter from the West Coast; Robert Glasper, a Grammy-winning pianist and record producer; and Lalah Hathaway, a soul singer who, in the past four years, has won five Grammys and three ASCAP awards. People sometimes compare her style and vocal delivery to that of her famous father, Donny Hathaway, who died when Lalah was young.
"I am his child, so there's that part," Hathaway said. "Musically he is always there." Though, she resists close comparisons, preferring to forge her own path. 
One way she has achieved this is by embracing opportunities to collaborate with Joe Sample, Marcus Miller, Mary J. Blige and others.
"I love working with the greats!" she said. "It makes me a more well-rounded musician and enhances my expression. I am informed by the art I take in, and I am an eternal student. I learn something new each time."
Now she's working on a new project called "Honestly," a collection of new songs. It's her first record on her own label, Hathaway Entertainment.
On the last night of the festival, there's the smooth jazz group West Coast Jam, which consists of trumpet player Rick Braun, guitarist Norman Brown and sax player Richard Elliot. The trio will be followed by singer Jeffrey Osborne, perhaps most famous for his hit song "On the Wings of Love."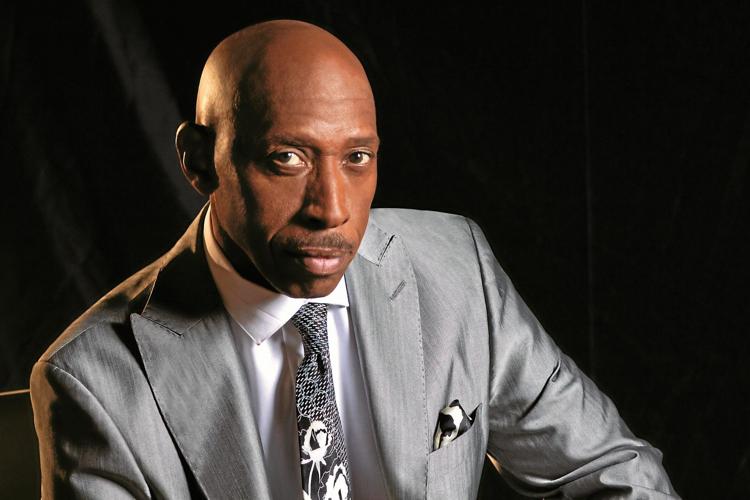 Clarke said the performances are sure to thrill fans, but it's the education outreach he's most proud of. Each year, one of the festival participants makes an appearance at a local school. This time, Escobar will bring his violin to North Charleston Creative Elementary School of the Arts for a 1 p.m. performance for students and parents.
"I'm more excited about taking the artist to the school than about the festival," Clarke said. "The look on the faces of the kids! They're big open vats that absorb everything on stage."
The festival tends to draw most of its audience — about 65 percent — from outside the Charleston area, Clarke said. Some patrons come from as far away as Los Angeles and Toronto, according to Ticketmaster records.
"And we get an incredible amount of people from New York and the Virginia area," he said.
He's hoping to lure more locals — first, by programming more variety, then perhaps by scheduling smaller events such as pop-up concerts at other times during the year.
Because so much is going on in town most weekends, local patrons of the festival often decide to attend at the last minute, he said.
Bell said the link between the festival and healthcare initiative is a good way to raise awareness among African Americans about health disparities, lifestyle risks and the need to encourage more blacks to join the medical profession. To do so, he has appeared on the radio to discuss these issues, and he makes sure festival patrons are aware of the event's larger purpose.
"We may be one of the only jazz festivals in the country that ... uses funds primarily to increase the health literacy of African Americans, and also to increase numbers of African Americans in the healthcare profession," he said.
Net revenue goes to Coastal Community Foundation, which administers the Thaddeus John Bell and Family Endowment Fund at MUSC.
Bell also is holding another "Jazzing with Sugar" event this year, focusing on dietary and foot care education related to diabetes. He'll be joined by primary care physicians Henry Marion and Dean Floyd for a presentation 10 a.m.-noon Saturday, Sept. 2 at the North Charleston Marriott. A registered dietician and podiatrist will be present.
All in all, Bell and his team are making a modest dent, but he hopes the impact can intensify in the years to come as scholarship winners settle into successful careers and some choose to invest in the program that helped them early on, he said.
All the while, there's the music. For more information about the Greater Charleston Lowcountry Jazz Festival, and to purchase tickets, go to www.lowcountryjazzfest.com.