It's Valentine's Day, that time of year when many couples are feeling a little extra romantic and googly-eyed with their someone special — and singles are headed to the Cupid is Stupid shindig at the Brick or Thank U Next party at Bay Street Biergarten. 
Whether you've found your match or are flying solo, Valentine's Day has one common denominator: We all like feelin' loved. To celebrate that notion, we talked to some Charleston couples who fell for each other in part because of art. 
Music, comedy, visual art, poetry, graphic design and more brought these couples together. Here are their love stories. 
Becca Smith & Coty Hoover
This couple is also a local music duo, Admiral Radio.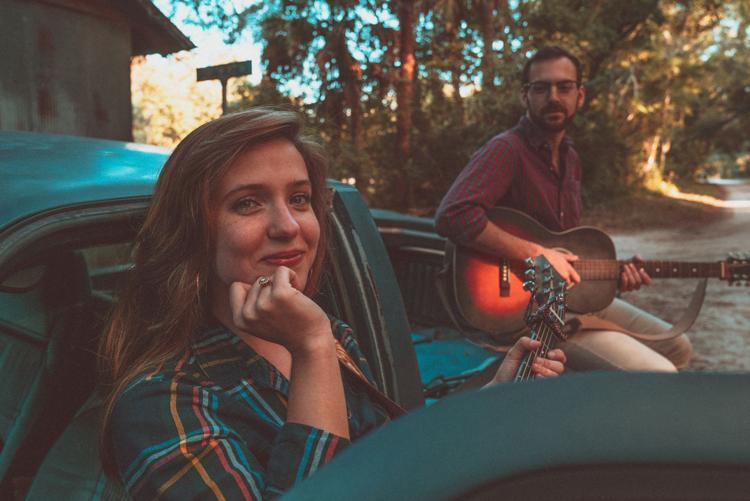 1. How did you meet?
Becca: Coty was a waiter at Fuel, and I was the hostess there. He was a new employee and another coworker was having a big party that night after we all got off. I believe it was Coty's very first day, actually, so I invited him along so he would feel welcome and included. Turns out that we hung out the entire night. But when he offered to walk me home later, I was strong-willed and refused his offer. I would continue to refer to him as "my coworker" for a very long time.
2. How did music bring you together when you were getting to know each other?
Becca: It was really music that brought us together from the get-go. As a matter of fact, the very first night we ever made exclusive plans to hang out, it was to play music. I went over to his house on Vanderhorst (Street) in my sweatpants, as to act nonchalant, and brought my guitar. We exchanged songs, and I remember the very first song we ever sang together was that night. It was "Crash" by Dave Matthews Band.
I remember making him a bunch of mix CDs ... probably 10. We were always exchanging songs. Before we were "official," Coty came out for my birthday party and he got me a record, and that was the first gift he ever gave me. And I gave him my Papa's old harmonica, just out of the blue. It was always about music.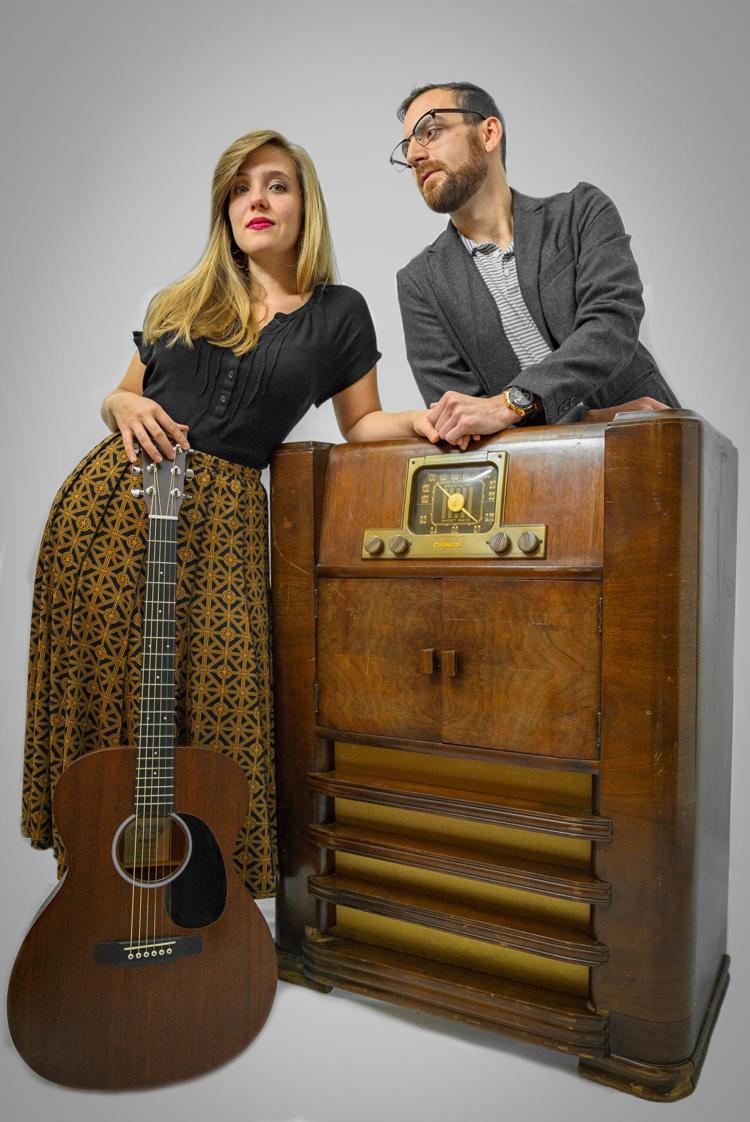 3. What are you doing for Valentine's Day?
Becca: Funny enough, we are actually playing a show this year on Valentine's Day. At first when we were asked to play the show, we thought, "Maybe we should, like, you know, go to a fancy dinner instead? Eat some chocolates?" But then we thought, "Nah, let's play some music."
Admiral Radio's new single "Two Star Motel" comes out Feb. 19.
Maari Suorsa & Henry Riggs
This couple founded Charleston-based comedy duo Nameless Numberhead.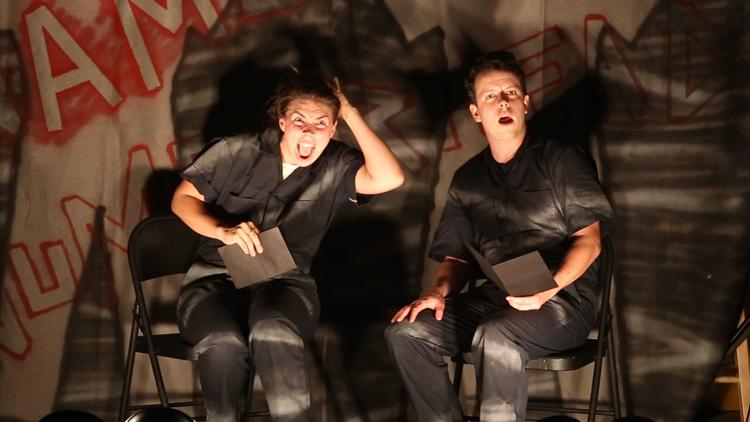 1. How did you meet?
Henry: We both moved to Chicago to study comedy and improvisation, but where we actually met was in the lobby for a musical about Tupperware. Maari was dressed as a '50s housewife, and I was tending the bar. The musical was funny but was such a long show that eventually we occupied our time by making up games in the lobby to pass the time. During one of the games, our friend drew an incredible picture of a strip of bacon waiting for the bus during a snowstorm. At the time, this was very, very, very funny to both of us and became a pretty classic inside joke. An initial bonding moment for sure.
2. How did comedy bring you together when you were getting to know each other?
Henry: Most of the bonding happened at cast parties, not particularly with talks of comedy, but just with both of us trying to create chaos and ridiculous situations. We discovered that we both loved games and general absurdity, so Maari and I would usually play ring leaders. One time we took an entire deck of cards and wrote a bizarre rule on every card and made a room full of strangers play together. Cards included: "Slap the person you know the least," "Get to the roof" and "Take a shower" (in a stranger's house mind you). We discovered we loved it when large groups of people were being silly.
3. What are you doing for Valentine's Day?
Henry: Truth be told, we've never really been big Valentine's Day people. Isn't it the worst day of the year to eat at a restaurant? Something about them cleaning out the freezers? What a romantic cattle call.
AsiahMae & CONCEPT RXCH
AsiahMae creates content for local group Ill Vibe the Tribe and writes and performs poetry. CONCEPT RXCH is a visual artist.
1. How did you meet?
AsiahMae: Well, our story is weird because he was actually my art crush before I knew who he was. I was just in love with his art from online, and I followed him on all the socials before I saw his face. Then, when I actually saw his face on BlackDave's blog, Charleston Hype, I realized not only did I know him, but we actually worked together at EarthFare. So, I started telling my coworkers that he would be my boyfriend, even though he curved me for the first six months!
CONCEPT RXCH: I did not curve her, I had a girlfriend!
AsiahMae: Either way, it was because of art that we met.
2. How did art bring you together when you were getting to know each other?
CONCEPT RXCH: We worked together to create the cover for her poetry book. I think that helped us to grow closer, me reading her words and knowing the back story to all those poems and getting to know her like that through her work. It also helped me create a cover that really felt like her. 
AsiahMae: It was cool. I'd never been in a relationship where creativity was our core.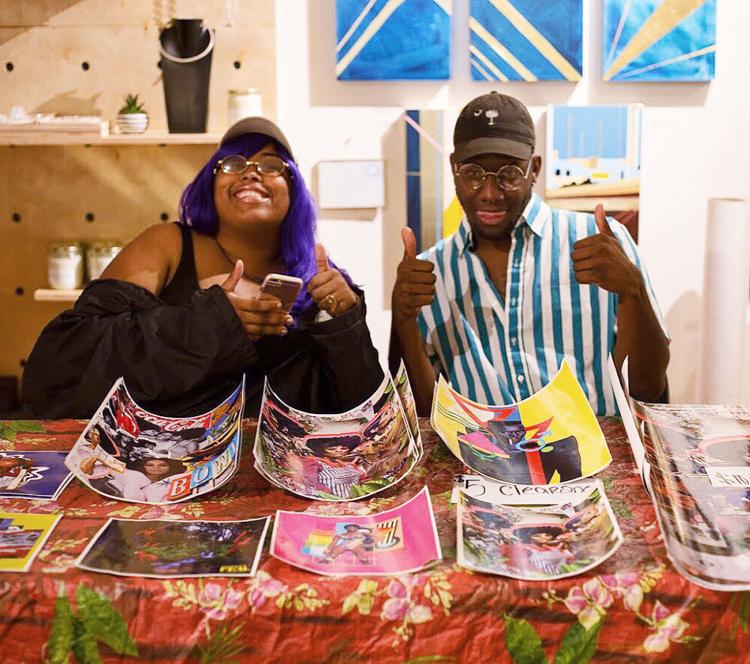 3. How central is art to your relationship?
CONCEPT RXCH: We have a white board in our room full of collaborations that we haven't tackled just, and that list grows daily. We're constantly making things together, even if we don't mean to. It just happens because art is so much a part of us as individuals, it just makes sense.
AsiahMae: Oh, our whole relationship is an art piece honestly. We send each other art all the time while we're at work, we analyze movies together, even our house is like a giant unfinished piece. We're constantly collaborating, but it's not like it's a set project; it's really just our life. 
Allison & Jamie Nadeau
This couple of graphic designers founded North Charleston stationery store Ink Meets Paper. 
1. How did you meet?
Allison: We both grew up in Nashville and first met way back in middle school (1994 maybe?) when we were both transferring to a new school. We didn't really get to know each other until high school, though. We're high school sweethearts.
2. How did art bring you together when you were getting to know each other?
Allison: We were both active in our school's theater and choral programs. That gave us a lot of time to get to know each other during rehearsals and performances.
3. How central to your relationship is Ink Meets Paper?
Allison: It's a huge part of our relationship. I guess it's pretty much our baby. We learned a new craft, letterpress, together, and we learned how to run a business together.
4. What are you doing for Valentine's Day?
Allison: This is our busiest time of year (so many Valentine's Day cards, y'all!), so taking it easy is on the top of our list. We'd love to slip out of the studio a little early, grab a glass of wine at Stems & Skins, and then cook a leisurely meal together at the house, with no work talk, of course!
Charles Carmody & Becca Barnet
Charleston Carmody is the director of the Charleston Music Hall and Becca Barnet is a visual artist and founder of Sisal Creative.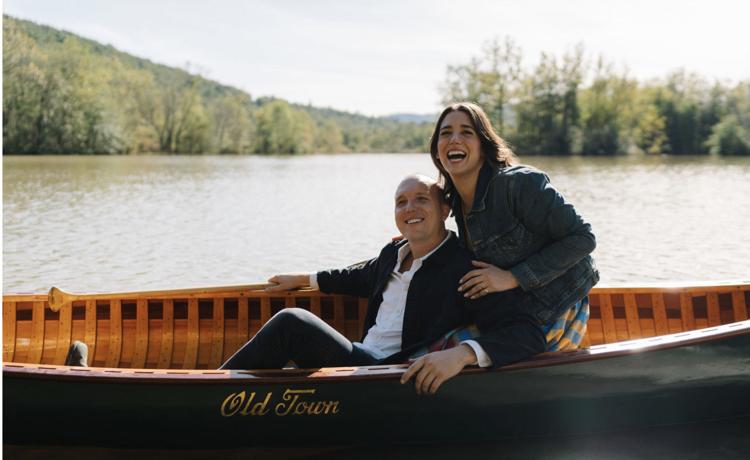 1. How did you meet?
Charles: We met because of music and art. Becca designed and installed the set design for the first Groundhog Day concert at the Music Hall in 2014. We then collaborated on a fundraiser for the S.C. School for The Deaf and Blind later that year.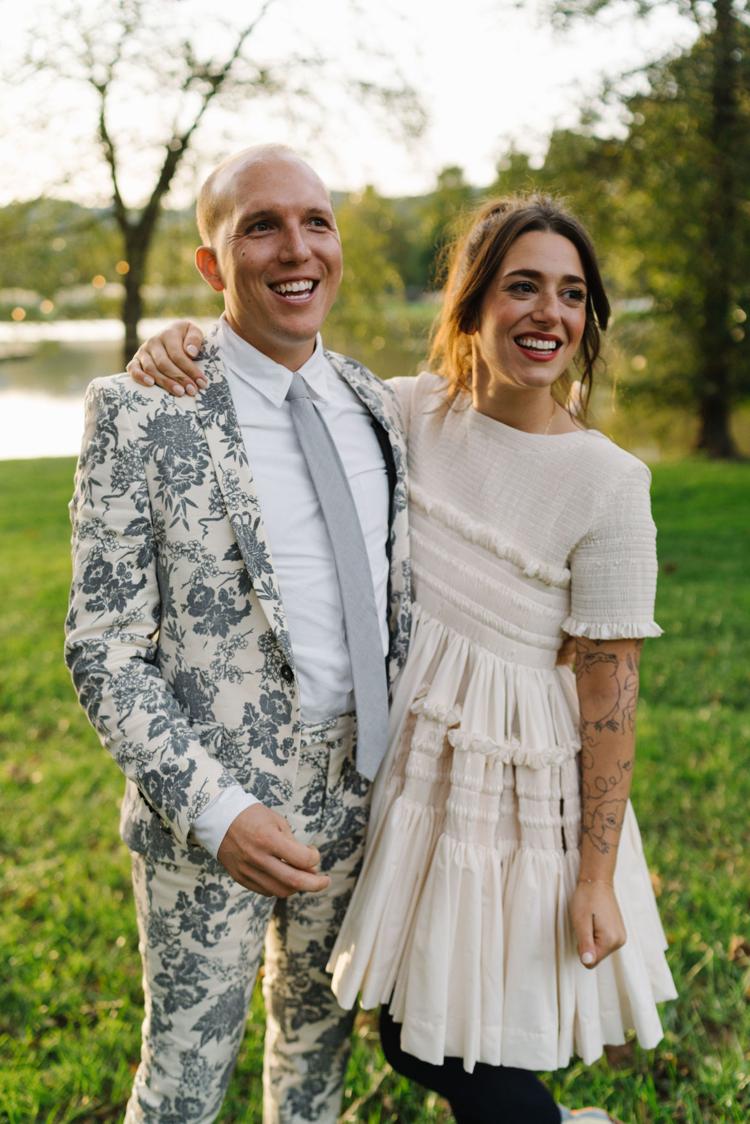 2. How powerful do you think it is when two people find each other through a creative form?
Charles: It certainly brings a bond and a level of understanding to the relationship. Being creative can be draining and sometimes downright depressing, and it's nice having a partner who empathizes with you giving your creative all and feeling the effects of that output of emotions.
3. What are you doing for Valentine's Day?
Charles: Working! 
Raven Green & Joral Simmons
Raven Greene is the photographer behind New Moon Visuals, and Joral Simmons is a rapper.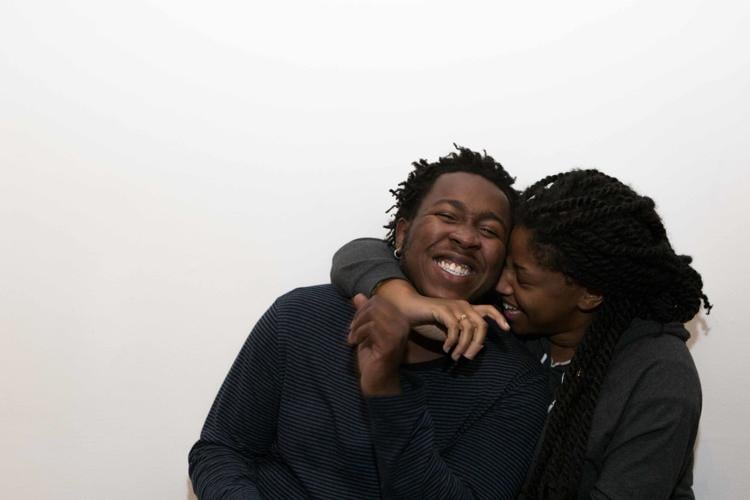 1. How did photography and music bring you together when you were first getting to know each other?
Joral: We ended up talking about music at one point or another, and we started to see that we had common interests that we shared with each other.
Raven: When we first hung out, I noticed we liked the same songs. I told him about how my passion was photography a few weeks later. We always had a lot in common, but music and art give us more of a connection.
2. How powerful do you think it is when two people find each other through a creative form? What type of bond is it?
Joral: I don't think it's the art form that dictates the flow of the partnership. It's the individuals in the relationship. Me and Raven have different tastes when it comes to photography and music, (though) we appreciate each other's thoughts and our opinions will always be precious to each other. We support each other 100 percent.
Raven: I think it's very powerful. Art is so beautiful to me, and it's always nice to see how we have a different taste in things. Sometimes, we love the same things, but we also disagree on certain forms of creativity, but that's what makes our relationship grow.
3. What are you doing for Valentine's Day?
Raven: Probably just dinner and a movie. We are very simple when it comes to Valentine's Day.
Luke & Mary Alice Mitchell
This couple is a part of Charleston band The High Divers.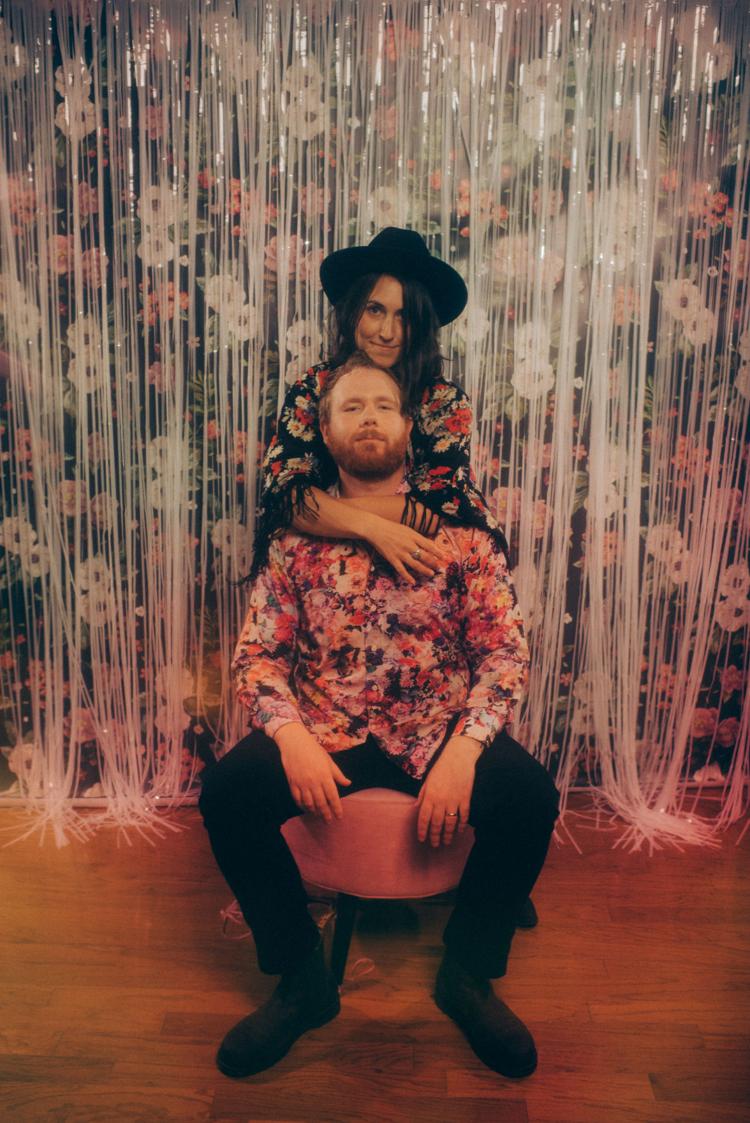 1. How did you first meet?
Mary Alice: I met Luke in the summer of 2010 when he was playing with his band at this old venue on Hilton Head Island called Remys. It was '80s night, and Luke and his bandmates were all in costume. It was pretty funny. We only talked briefly, but we met at Remys again in the summer of 2011, where he was hanging up posters for a show with his band Sway. We hit it off immediately, and I started coming to some of his shows. I guess you could say music had a big part in us finding each other.
2. How did music bring you together when you were first getting to know each other?
Mary Alice: Music bonded us together right from the start. Luke started sharing his musical interests with me immediately. We would sit together in his room, and he would show me new songs he had written. We started singing a duet together every time I came to one of his shows (we sang "True Love Will Find You In The End" by Daniel Johnston). By our first winter as a couple, we were recording a Christmas album together.
3. How powerful do you think it is when two people find each other through a creative form? What type of bond is it?
Mary Alice: A creative bond between two people is extremely strong, no matter what your relationship is with that person. Once you reveal that personal side of yourself to someone, they become like family pretty quickly. Our relationship only grows stronger the more we work together creatively. I'm glad that we didn't play into the whole "don't be in a band with your significant other" taboo, because we would have missed out on a truly beautiful thing.
4. What are you doing for Valentine's Day?
Mary Alice: I don't know! This will be our first Valentine's Day off tour in a while, so we probably won't even know what to do with ourselves. This year, maybe we'll enjoy a nice dinner alone, and maybe write a love song.