Charleston Beer Garden
Luckily, the "noble experiment" of Prohibition is dead and it will be beer:thirty all day long at Saturday's annual Charleston Beer Garden at The Grove at Patriots Point in Mount Pleasant. It's gonna be the bee's knees, with 30 breweries pouring more than 60 beers from breweries across the Carolinas. They range from our local blokes (Charles Towne Fermentory, Frothy Beard, Lo-Fi, Rusty Bull, Twisted Cypress and more) to other regional brands to our west and north (Catawba, Hi-Wire, New South, Pigsah and Yazoo, to name a few).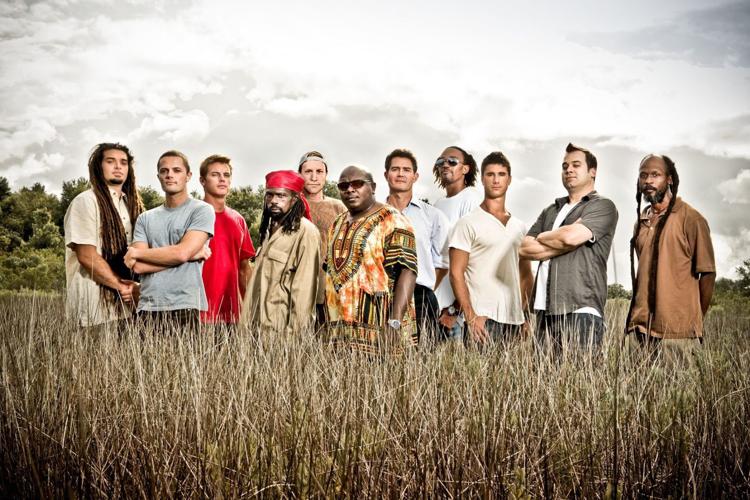 The cat's meow is bound to be live music from local favorites Sol Driven Train and The Dublates. Festival-goers will have plenty of perfect background tunes to set the vibe for shopping in the Vendor Village (crafts, gifts, jewelry, T-shirts) and the Homebrewers' Village (self-explanatory), all while grabbing some bites from local food trucks.
In addition, there will be the Beer Games: cornhole, arm-wrestling, keg-tossing, hands-free pizza-eating and "pony hops," which appears to be an inflatable horse-race game for grown-ups. The things you can get away with at a craft beer festival.
Proceeds from this year's event will benefit Palmetto Community Care, formerly Lowcountry AIDS Services.
WHEN: Noon-7 p.m. Saturday, May 19
WHERE: The Grove at Patriots Point, 40 Patriots Point Road, Mount Pleasant
PRICE: $25 advance; $35 day-of-event; $15 designated driver; VIP sold out
MORE INFO: charlestonbeergarden.com
'Behind the Lines'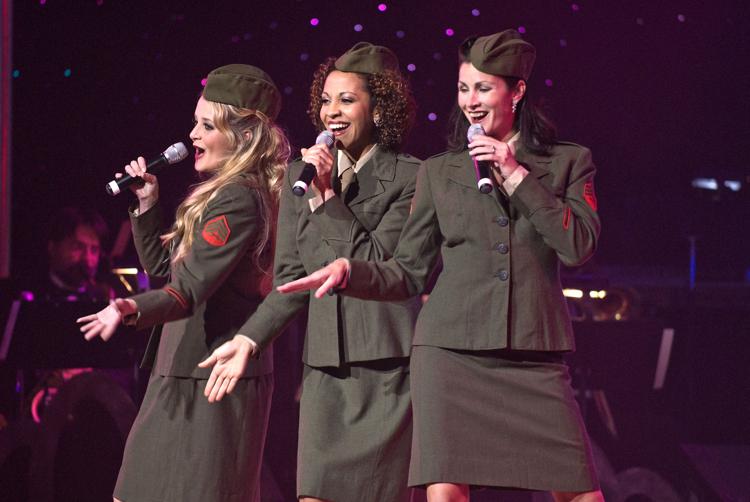 Following last year's success, Patriots Point is staging another performance of "Behind the Lines: War Letters by American Heroes" on Tuesday evening. The show is a collaboration between Broadway veterans Brad and Jennifer Moranz and bestselling author Andrew Carroll, based on his collections of correspondence written by American combat veterans, spanning from the Revolutionary War to the present day. The musical revue spans several eras and the songs are interspersed with readings of selections of letters from Carroll's work. Brad Moranz is thrilled to bring the show back for another audience. "It's a once-in-a-lifetime opportunity to walk a mile in the shoes of the men and women of the armed services," he said. "To feel what they felt (from) letters to their loved ones, and at the same time, relive the joy of the music that kept them connected to home and their country."
WHEN: 7 p.m. Tuesday, May 22
WHERE: Patriots Point Naval & Maritime Museum, 40 Patriots Point Road, Mount Pleasant
PRICE: $20; free parking
MORE INFO: 843-881-5960, patriotspoint.org
Elliotborough Block Party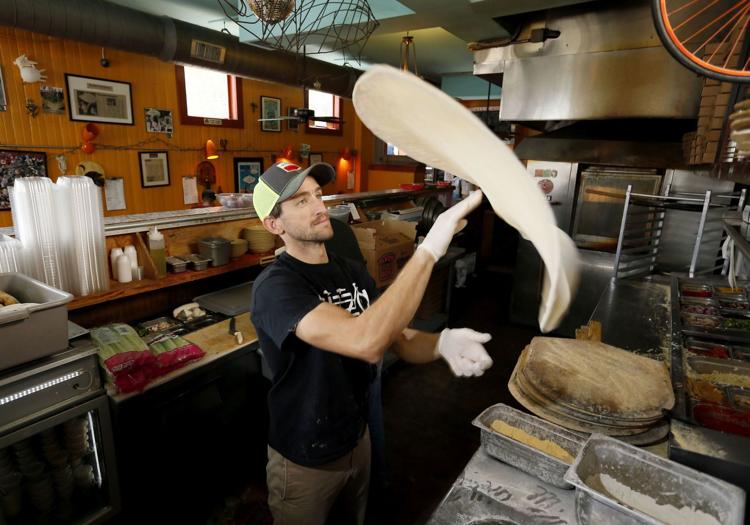 The folks at D'Allesandro's are ready to kick off the season of warm weather by bringing the block party back to Bogard Street in downtown Charleston on Saturday. Bogard will be closed from St. Philip Street over to Coming Street and the blacktop will be full of food and merchandise vendors, including, but not limited to, Red Rose Vintage, Rhythm Grub, King of Pops and Museum of Living Arts.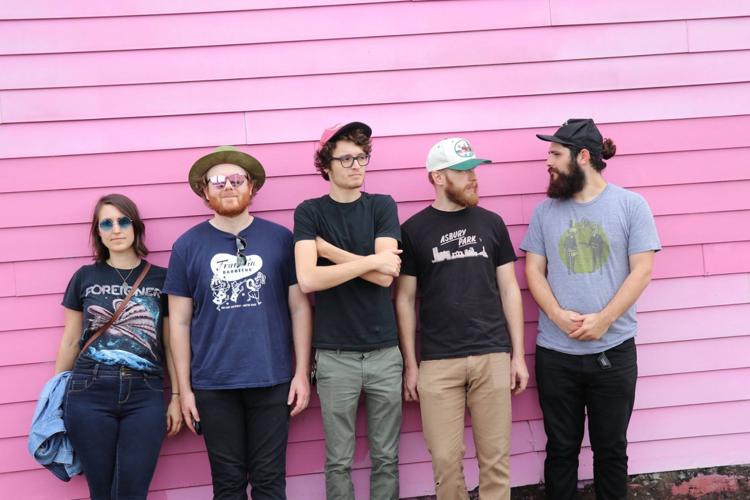 D'Al's will be making some pizza pies and slinging the drinks and Cutty's will have some additional beer and beverages. The day's highlights will come from the stellar music lineup: FIASCO, Little Bird, African drumming and dance sets from Wo'Se, Poppy Native, The Mobros and The High Divers will bring the festivities to a close.
WHEN: 3-9 p.m. Saturday, May 19
WHERE: D'Allesandro's Pizza, 229 St. Philip St., downtown Charleston
PRICE: Free admission
MORE INFO: 843-853-6337, facebook.com/events/2122802378006872
'Who Runs the World?'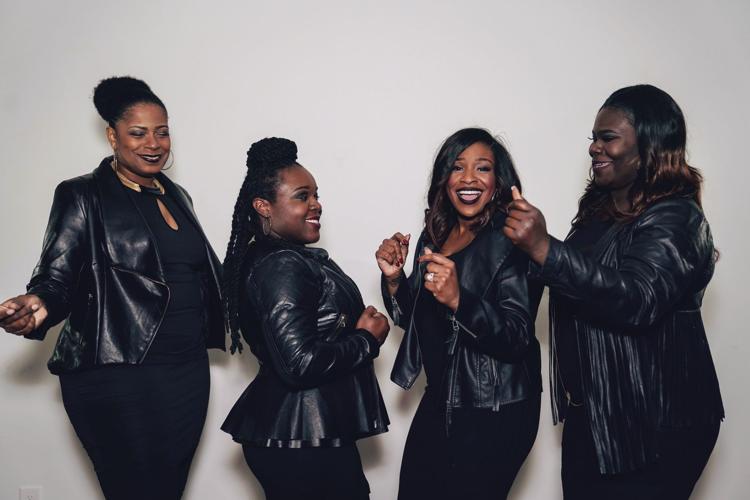 "Who Runs the World?" may be a loaded question (with a slight lean toward Beyonce/Queen B), but on Friday night, the answer will definitely be Mahogany Soul, with a tribute to female soul and R&B groups from 1970 to the present at the Charleston Music Hall. On the playbill: LaBelle, Sister Sledge, Mary Jane Girls, The Emotions, Destiny's Child, SWV, TLC, Vanity 6, En Vogue and Xscape. Mahogany Soul features Christian Smalls, Zandrina Dunning, Essence Geddis and Aisha Kenyetta and if they don't get you out of your seat, dancing to the likes of "Lady Marmalade," "We Are Family," "Free Your Mind" or "Survivor," well then, you just may be doing it wrong.
WHEN: 8 p.m. Friday, May 18
WHERE: Charleston Music Hall, 37 John St., downtown Charleston
PRICE: $15-$40
MORE INFO: 843-853-2252, charlestonmusichall.com
Sunset on the Stono
NOTE: Due to anticipation of heavy rains on Sunday, this event has been rescheduled for Sunday, June 3.
The Island House will host the inaugural Sunset on the Stono event on Sunday, a "celebration of Johns Island's burgeoning, ever-involving culinary, cocktail and brewery offerings." Food and beverages will be provided by The Loophole, Seanachai, Cherrywood BBQ & Ale House, Baker & The Farmer, The Southern General, Krazy Owls, Cantina 76, Firefly Distillery, Cannon Distillery, Backstage Whiskey, Low Tide Brewing and Deep Water Vineyard.
Wine & Canvas will be on-site with painting supplies and there will be a Cigar Lounge down by the waterfront. A silent auction will benefit childhood literacy program Begin with Books and The C. Brown Band will provide  additional entertainment, featuring members of Dead 27s, Gaslight Street and The Reckoning. The Island House is on a private island along the banks of the Stono River and can make you feel like you "have your own little piece of the Lowcountry."
WHEN: 4-8 p.m. Sunday, May 20
WHERE: The Island House, 2658 Swygert Blvd., Johns Island
PRICE: $65 all-inclusive
MORE INFO: sunsetonthestono.com