Davis and Boseman to present at Oscars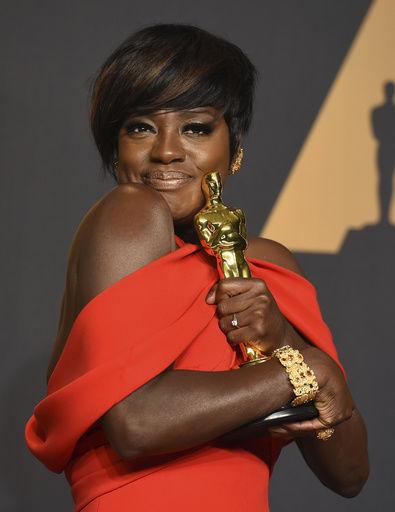 Jimmy Kimmel is hosting the 2018 Oscars on Sunday night, but a couple of South Carolina natives, now Hollywood stars, will be presenting awards. 
Viola Davis, who was born in St. Matthews, is known for her roles in "The Help," "Fences" and "How to Get Away With Murder." She won an Oscar last year for "best supporting actress" in her performance beside Denzel Washington in "Fences" and delivered a powerful acceptance speech that went viral. 
This year, she'll be one of the actresses presenting Oscars at the 90th Academy Awards Ceremony. 
Anderson native Chadwick Boseman also was among the first slate of presenters announced for the ceremony. The "Black Panther" star, who also has acted in "Marshall" and "Get On Up," is riding the wave of recent Marvel success. 
The Oscars will air live at 8 p.m. Sunday on ABC, abc.com or the ABC app.
— Kalyn Oyer
Furman Singers to perform locally
Music at Grace presents the Furman Singers in concert at 7:30 p.m. Monday, March 5, at Grace Church Cathedral, 98 Wentworth St.
The program will include a wide range of sacred and secular music directed by Hugh Floyd and accompanied by Charles Tompkins. The concert is free with a suggested donation of $10-$20.
The Furman Singers collegiate choir performs regularly at Furman University in Greenville, tours annually throughout the East and Southeast and travels to Europe every other year.
The group consists of all undergraduates whose repertoire includes a wide range of choral music and whose schedule includes two big choral-orchestral concerts each season.
— Adam Parker
McBroom featured in C of C recital
The College of Charleston's Second Monday Night Concert Series continues with a 7:30 p.m. program March 12 featuring soprano Deanna McBroom accompanied by pianist Robin Zemp and cellist Natalia Khoma.
McBroom will perform works by Strauss, Debussy, Puccini, Villa Lobos, Schumann and others in the Simons Center Recital Hall, 54 St. Philip St.
General admission tickets are $15, $10 for students. Go to http://music.cofc.edu/concerts/2nd-monday-series/index.php.
— Adam Parker
Piano series features Barry Douglas
Irish pianist Barry Douglas, Gold Medal winner of the 1986 Tchaikovsky International Piano competition, will perform the final concert in the 2017-2018 season of the College of Charleston's International Piano Series.
Douglas will perform works by Brahms, Schubert, Mussorgsky and several others at 7:30 p.m. Tuesday, March 13, at the Sottile Theatre, 44 George St. General admission tickets are $20 and can be purchased online at go.cofc.edu/ips, at the door, by emailing concerts@cofc.edu or by calling 843-953-6315.
Douglas also will offer a master class, free and open to the public, 10 a.m.-12:30 p.m. Wednesday, March 14, in the Cato Center for the Arts, Room 234. Music students will perform.
Douglas is artistic director of Camerata Ireland and the Clandeboye Festival, and he maintains a busy international touring schedule. Douglas opened the 2017-2018 season performing Tchaikovsky with the Halle Orchestra, after which he began new collaborations with both the Endellion String Quartet and the Borodin Quartet.
More information about Douglas is available at http://www.barrydouglas.com/.
— Adam Parker
Verner Awards recipients announced
The South Carolina Arts Commission has announced five recipients of the 2018 Elizabeth O'Neill Verner Governor's Award for the Arts, the highest arts honor in the state.
The Verner Awards recognize outstanding achievement and contributions to the arts in South Carolina.
Recognized are:
Artist: Tom Stanley, recently retired chairman of Winthrop University's Department of Fine Arts, Rock Hill
Individual: Alan Ethridge, executive director of the Metropolitan Arts Council in Greenville
Arts in Education: Anne S. Richardson, dance educator in Columbia
Business: Bank of America, Columbia
Organization: Ballet Spartanburg
"Each recipient of these Verner Awards is an outstanding ambassador for our state and contributes greatly not just to the arts community, but the overall quality of life," S.C. Arts Commission Chairman Henry Horowitz said. "Such dedication to the arts benefits South Carolina's people and, as we've just learned, adds to the arts' $9.7 billion impact on our state's economic vitality."
Awards will be presented in a morning ceremony on May 2 at the Statehouse. The S.C. Arts Foundation will honor the recipients afterward during a fundraising luncheon at the University of South Carolina Alumni Center, 900 Senate St., Columbia. South Carolina artists' work will be on sale to support the programs of the S.C. Arts Commission. Luncheon tickets are $50 per person and are to be available for purchase by mid-March.
For more about the Verner Awards or the S.C. Arts Awards Luncheon, call 803-734-8696 or visit SouthCarolinaArts.com.
— Adam Parker
'Lord of the Rings' coming to Music Hall
The Charleston Music Hall is taking the hobbits to Isengard with a "Lord of the Rings" film series. All three extended version films of the famed trilogy by J.R.R. Tolkien will be shown at the hall in April. 
Frodo, Sam, Merry, Pippin and more of your favorite motley crew will take you to Middle Earth for three different nights. "The Fellowship of the Ring," where the journey first began (unless you count "The Hobbit"), will kick things off at 6:30 p.m. April 5, followed by "The Two Towers" on April 11 and "The Return of the King" on April 24. 
Anyone who dresses up as a "Wizard, Hobbit, Elf, Dwarf, Rider of Rohan, Ring Wraith, Gollum and/or Smeagol, Orc, Uruk Hai, Ent, Tom Bombadil, Balrog, Spider, Eagle, Troll, or Goblin" will gain free admission to the films. However, according to the hall, attendees cannot merely throw on a "Frodo/Sam Best Friends Forever T-shirt" and be considered. The box office attendant will be the judge of the quality of the costume or "you shall not pass." 
For the non-costumed, tickets are $8 for each individual film or $20 for a three-film pass. A dinner and film option also is available each night for an additional $32. The bar opens at 6 p.m. each night. Get tickets at charlestonmusichall.com, by calling 843-853-2252 or by visiting the box office at 37 John St.
There will be a brief intermission in each film for "stretching and tomfoolery." 
— Kalyn Oyer
Rucker no longer playing benefit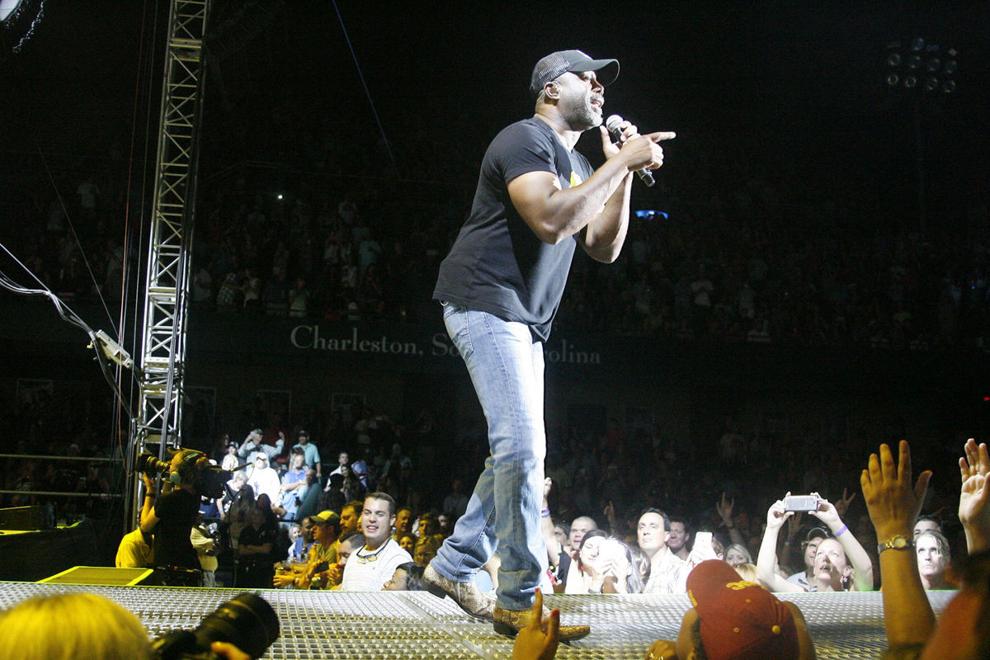 According to the city of Charleston, Hootie and the Blowfish star Darius Rucker will no longer make a guest appearance for a special performance during the March 11 Homeless to Hope Benefit Concert "due to an unavoidable scheduling conflict."
The concert, which will still take place at the Gaillard Center, was to include a musical performance from Rucker at 6:30 p.m., followed by stage time from other local musicians.
Tickets for the event were initially priced between $30-$250 and are still being sold on the Gaillard website between $30-$100. However, refunds are now available through the Gaillard box office. 
"We're very grateful to Darius for trying so hard to squeeze this concert into his incredibly packed schedule," said Mayors' Commission on Homelessness and Affordable Housing chair Robert Clement. "No one does more to help worthy causes in our community, and we appreciate his ongoing and generous support of the Homeless to Hope initiative."
Though he will no longer be making an appearance, Rucker has shown support to the Homeless to Hope Fund, which helps citizens transition out of homelessness.
The benefit concert's updated lineup will feature Charlton P. Singleton and Quiana Parler of Ranky Tanky, Heather Rice and Lowcountry Voices.
For more information on the Homeless to Hope Fund, visit homelesstohopefund.org.
— Kalyn Oyer