Beverly "Guitar" Watkins just turned 79 years old.
She celebrated with a performance at Northside Tavern on Atlanta's Howell Mill Road, an unassuming roadside watering hole and neighborhood gas station that she's played more times than her memory will allow her.
It still offers nightly blues, almost 50 years since the paint-peeling, poster-plastered front door first creaked open. Watkins played her Guild hollow body guitar there in the early years. 
"Songs back in them days meant something, told a story," Watkins says. "Nowadays, I don't know. I hope it never happens; I hope blues will never lose its value."
Now, she's one of three all-women headliners for the 14th annual Blues by the Sea festival at Freshfields Village, at the Kiawah-Seabrook roundabout on Johns Island. This year's show has been dubbed "Ladies Sing the Blues."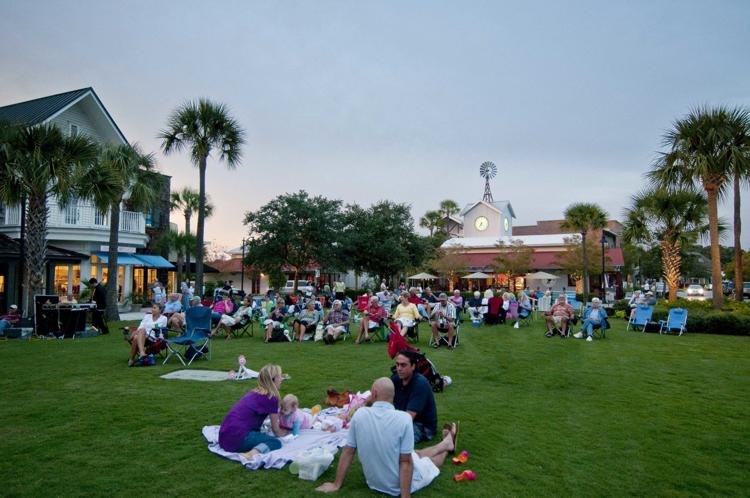 Watkins has lived through the heyday of postwar blues and rock 'n roll, spending her teenage years touring with "Piano Red" Perryman (Dr. Feelgood) and her later solo career in clubs across the globe — Australia and Europe were just a few of the destinations. 
She was immersed in blues almost from the get-go at heel-stompin' banjo-blastin' washboard-wigglin' barn dances in Commerce, Ga. — sharecropping country, she calls it — at just 8 years old. 
Around that same time, she swapped her bicycle for her cousin's guitar. She wore blue suede shoes when she performed the Carl Perkins classic of the same name at her school's talent show. 
"I didn't really know how to play," says Watkins. "But it rocked on and it rocked on and eventually I went to a school where I had a music teacher and I took guitar lessons." 
She went to high school with Gladys Knight at S.H. Archer High School and, at one point, played in a band with Otis Redding's cousin Leroy. She cleaned houses and worked at car washes on the side to keep her music career afloat.
"I was around good musicians back then who wanted to see me make it," she says.
But in the late '70s, she was playing sustainably, collecting hundreds of dollars in tips at gigs and taking on not only guitar and bass but a drum machine that she still has in her possession.
But her six-stringed true love in life is what earned Watkins her treasured nickname (Beverly "Guitar" Watkins), one that still sticks today.
The big success came later on, when she won a Grammy for her 2007 release, "Don't Mess With Miss Watkins." She wasn't slowing down, and she's still not stopping any time soon, more than a decade later.
The 14-year lung cancer survivor just got out of the hospital less than a month ago for a lung infection, but she'll be singing on Kiawah. 
"I've got to use my hands more," she admits, in a gritty tone that's begging to let out some soul on stage. 
Barber shop blues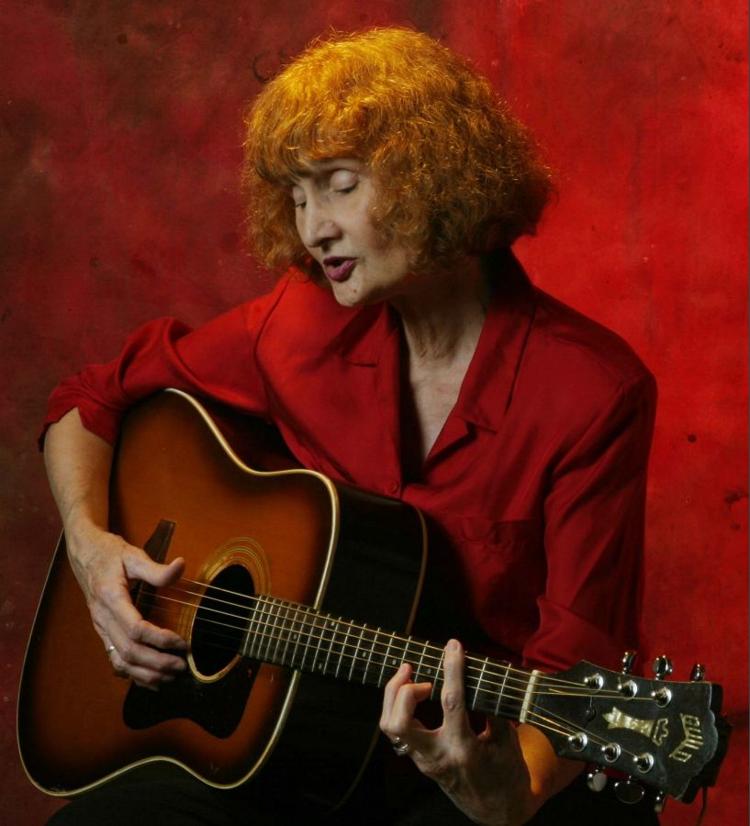 There was a radio show Eleanor Ellis used to listen to in Tennessee. They'd play blues on the weekdays and gospel on Sundays, and Ellis told her parents she wanted a guitar. 
She got a "sharp little Martin." 
"I didn't have anyone to show me how to play it," says Ellis, "so I used to sit on my bed and hold my guitar and wonder how you did that."
Ellis didn't learn how to play blues from a book but by watching her contemporaries and emulating them. She started playing in a bluegrass duo with a mandolin player during college in New Orleans and grew to embrace the acoustic blues with a focus on fingerpicking. 
Then one Sunday night at her favorite coffeehouse, she got up the courage to hop on the mic and try her hand at singing as well. From there, she was booking solo gigs in the French Quarter and then played with Bill Malone for a long weekend in D.C. She never left. 
"There were a lot of really good blues players in the area. I learned from just being around them," Ellis says. 
One of those players was Archie Edwards, who Ellis ended up touring Europe with alongside gospel singer Flora Morton. Ellis joked about having too much luggage while on the road in Germany and Belgium. 
"Archie would come to breakfast and say, 'I threw away another couple of shirts last night,'" she says with a laugh. 
Back in D.C., Edwards had a barber shop, and on Saturday afternoons, he would stop cutting hair at 1 p.m. and a crowd of people would arrive to hang out, drink some beer and play music. 
"After Archie died in '98, there were a handful of us that just couldn't bear to see the shop close down," says Ellis.
A group gathered together and turned it into a nonprofit to keep it going. Now, the shop's been moved out of the city to Riverdale, Md., but it still hosts acoustic jams every Saturday afternoon.  
"If you don't hear the music, you can't play it," says Ellis. "We're making sure people are still listening." 
Just think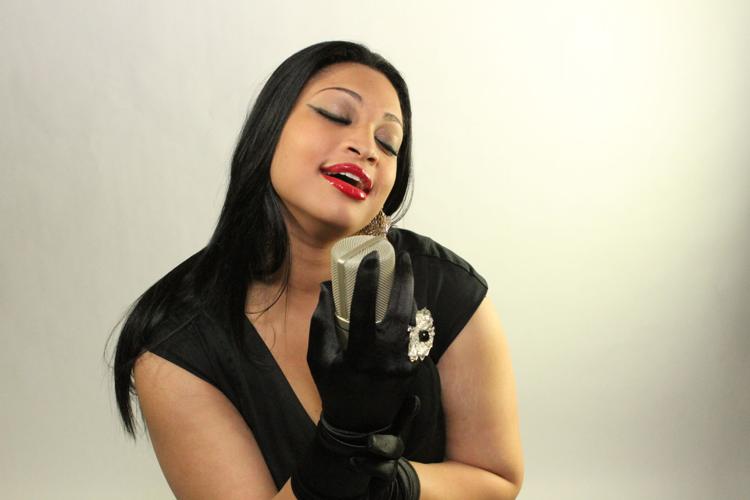 "I tend to tell people I didn't really go looking for blues. Blues found me," says soul songstress J.J. Thames, a Detroit native who ended up as a background singer in Mississippi after a contemporary Christian upbringing. 
At home, she wasn't allowed to listen to secular music. So it wasn't until later that she heard the genres that she would come to sing — like reggae, rock, ska, R&B and of course, blues. 
Now, 18 years into performing and one divorce under her belt, Thames feels like she's more "her" than she's ever been, and crossing genres is just one piece of the puzzle to the "Mississippi Blues Diva."
"The main thing about finding your sound or being an artist is that people gravitate towards and begin to become fans of you because you have your own unique sound," says Thames. "You can't out-Etta Etta (James); you can't out-Nina Nina (Simone) and you sure can't out-Muddy Muddy (Waters)." 
But Thames says she does study and appreciate the greats who have come before her, especially the women. 
"I tend to celebrate feminine energy, the women who have paved the way before me," she says. "Women were really the first individuals going around performing and promoting blues on a national scale."
Thames calls herself a "recovering nomad" after so many years on the road. 
"It's a lifestyle, it's not a job. It's something you carry with you in every aspect of everything you do," says Thames. "You have to be willing to sacrifice anything and everything."
Part of that anything and everything included friendships and relationships. She's writing a book about it— the heartaches, the struggles, the incredible memories, the moments she wouldn't trade for anything. And the writing process has revealed some truths that she hadn't taken the time to face within the whirlwind. 
"The thing that I really have learned through writing is true self-awareness, self-acceptance," she says. "You start to create this mantra or understanding of your own world and can then communicate that more succinctly to everyone else. 
"Knowing who you are is powerful. Knowing what makes you tick is powerful. There's so much vying for our attention that we become so numb to everything, that we aren't taking time to discover ourselves. We're asking other people to define us when we haven't taken time to define ourselves. Successful people make a habit of taking time out of their day to just think."
And that thinking has turned into a redefinition of herself as a woman, and it's all pouring out in her upcoming July album, "Moon Child."
"It's about ...not looking for someone to complete me but allowing every individual I meet to possibly add to my inner dialogue, my life's journey. It's more 'What am I to learn from you and why are you here?' instead of 'Are you the man of my dreams?'"
She adds, "I've had men say, 'You love your music more than me,' and I'm like, 'Well, duh!' Music has broken my heart in a way a man never could."