On a balmy afternoon in early September, Kevin Wadley and Charles Carmody stood inside the boarded-up Music Farm building on Ann Street, with no electricity or air conditioning running.
Dripping sweat while scoping out the interior architecture, both the original owner and new manager of the downtown concert venue reminisced.
The Music Farm is being taken over by the company that runs the Charleston Music Hall, Frank Productions, and will be working closely with Live Nation for booking. 
For musician Wadley, the Music Farm was a passion project he created as a DIY start-up that moved from its original home on East Bay Street to its current location in 1993 with hopes to bring cool bands to town and foster a local music scene.
For Carmody, who directs the Charleston Music Hall one street over, it was the place he fell in love with live music as a teenager. 
Wadley spread out the original blueprint for the venue on the bar, a stream of sunlight peeking in through the entryway's decorative flower-shaped window that is now featured prominently in a new logo created by original show poster designer Gil Schuler.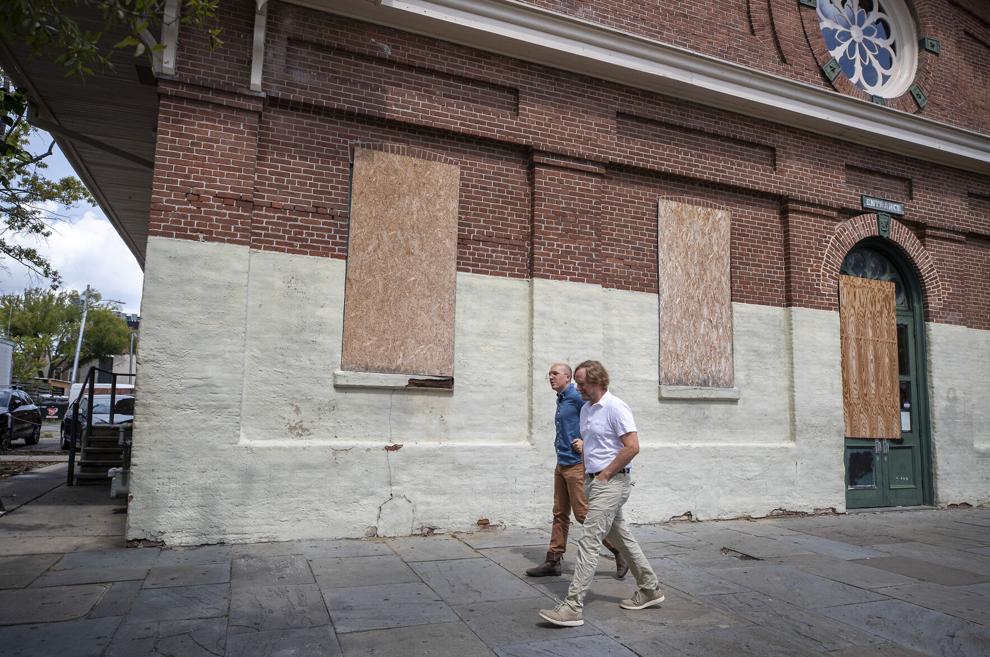 Carmody wanted to preserve the historic features of the building. But he had some ideas as well. He pointed out the balcony space he wanted to turn into a second green room, a spot behind the bar where he wanted to move the soundboard. 
He peeled back the stage's black curtain to reveal a mural by David Boatwright. 
"This will stay," he assured Wadley. 
Wadley spoke about all the up-and-coming acts he hosted at the brick building in the late-1990s. A mischievous twinkle sparkled in his eyes when he brought up a late-night party called "Disco Hell" that existed before a 2 a.m. alcohol curfew. 
Carmody visibly lit up with the notion of bringing new budding bands to the Music Farm when its doors open again early next year after more than a year of being shuttered. 
Old and new worlds collided with the same aligned mission: To bring good music and good times to Charleston. 
The Music Farm serves a scene that produced Hootie & the Blowfish, nurtured young acts like Derek Trucks and Dave Matthews before they were big and, until its closure, continued to capture up-and-comers along with current stars from across the country. 
Its walls hold the many memories of Charleston's partiers of past and present. 
Here's more about the Music Farm's legacy in the words of those who have known and loved it well over the years.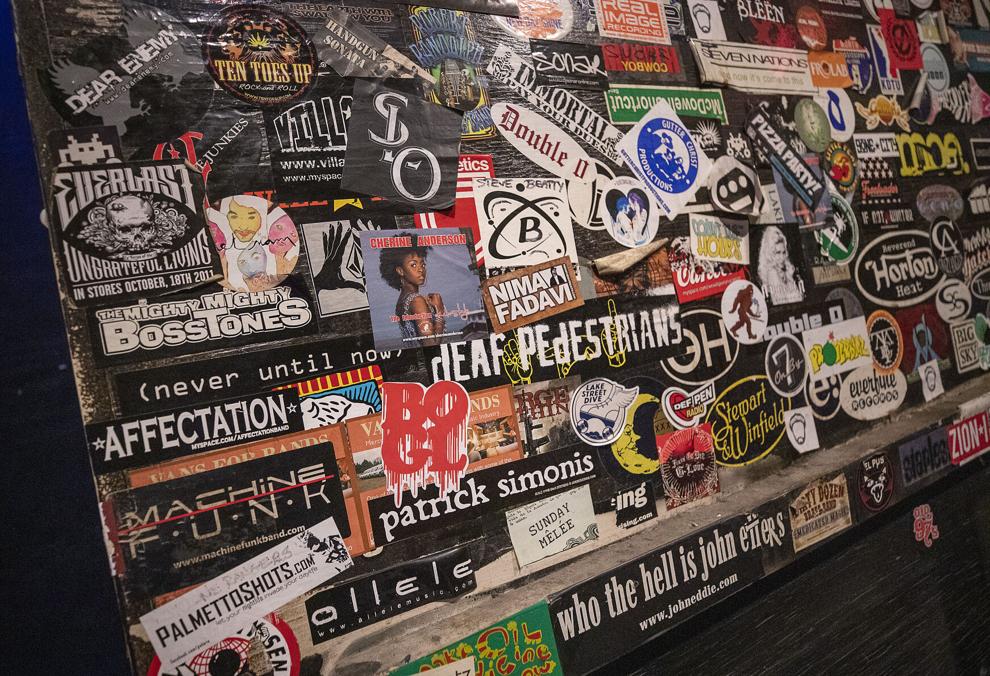 Kevin Wadley, original owner 1991-1998
When we first opened the Farm on April 3, 1991, the name made sense. It was out in the "country," on East Bay Street. I think we paid $4,700 in rent a month to the guy who owned Arizona's (a nearby restaurant), and charged $3 to $6 a show at the door. 
That building has since been demolished, but we moved to a space owned by Jerry Scheer on Ann Street. That was Aug. 2, 1993. We spent about $750,000 fixing it up — the tiered floor, soundboard, balcony. 
And you can't talk about those days without talking about Disco Hell. We'd have bands start at 11 p.m. who'd finish around 1:30 a.m. And then we'd have DJ Rod the God play disco music from 2 to 5 a.m. We'd have the place packed out for those late-night dance parties. It was the place to be. 
And I mean, we had some crazy names playing there. We had everything from jam to classic rock, alt, jazz, art punk, metal, you name it. 
Run DMC was cool as hell. I mean, we had Blues Traveler and the Meat Puppets, Darius (Rucker) and Edwin McCain, Smash Mouth, Wilco, Sugar Ray, Alison Krauss. Ben Bridewell (of Band of Horses) was an aspiring guitar player. 
I was in with the other venues around the Southeast at the time, like Cat's Cradle in Carrboro, N.C. None of us made a lot of money, and it was unpredictable. But we had the best time. 
Wadley is now vice president of land acquisition at Ashton Woods Homes.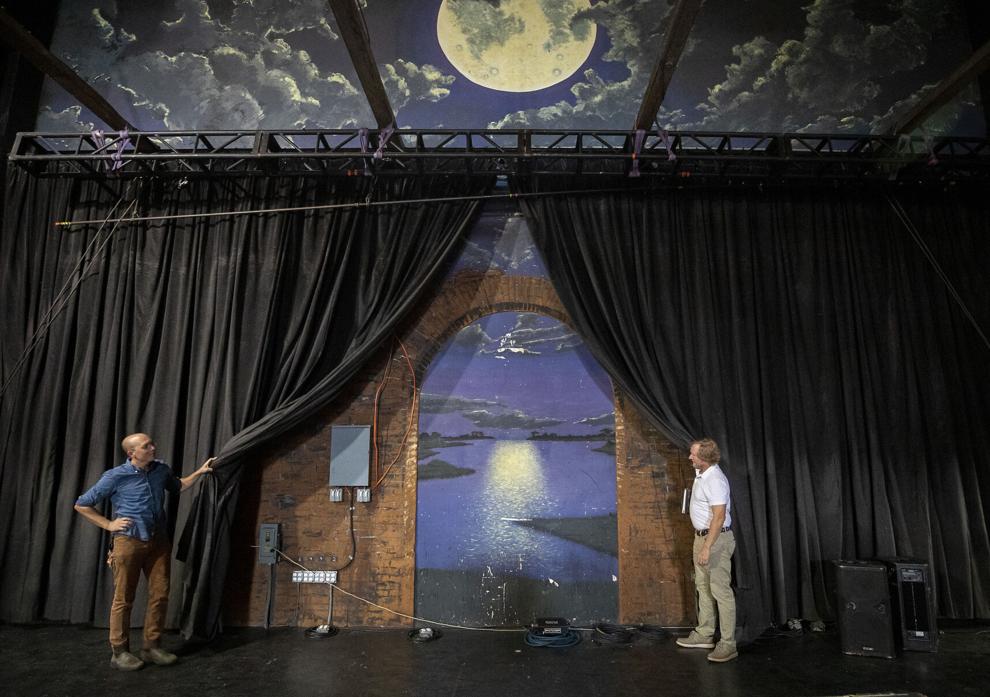 Carter McMillan, original owner 1991-1998
Me being in radio and doing promo stuff, I didn't have the experience of running a club, but that certainly didn't scare us by any means.
Kevin (Wadley) came up with name and a lot of it early on was his energy. We fed off each other to the point where he was booking local and regional bands and I was booking national shows. There was nobody better back in the day that had their ear to the ground than Kevin. 
Though he could drive me crazy. He would roll in and he'd have phone numbers written on his arm, he would always lose his keys and this briefcase he carried. He was just a musician with a business sense.
I'd have to say those were the golden days. You had the 96 Wave Fests and Bobby Ross booking at The Windjammer. A lot of times, the bands would say their second biggest market was Charleston other than hometown because of all the airplay they got on 96 Wave. 
We'd even have agents who would fly into Charleston just to see bands here because there was such an energy and momentum and a word of mouth going on. 
Edwin McCain and us had a $10 bet going that he wouldn't be on time, so the first thing he'd do if he was running late is put $10 on the desk without saying anything and then walk out.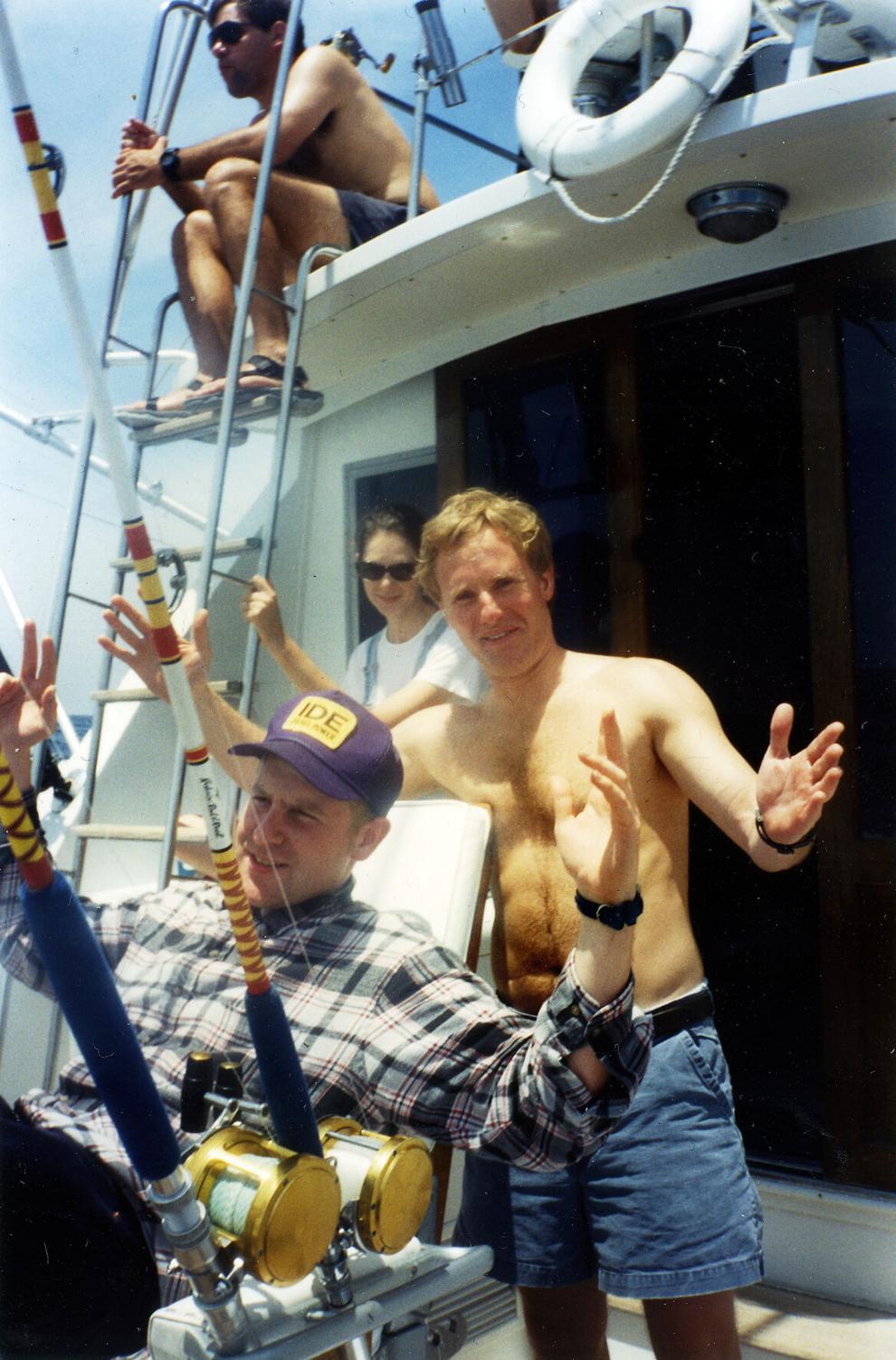 Run DMC was magical, and Phish loaded trampolines in for their show. I remember David Byrne came riding up on his bike before the show and I spent three days playing golf with Pavement at Kiawah. Kevin took them deep sea fishing, and their favorite restaurant in town was Peninsula Grill. 
Then there were the bands going on national tours and wearing Music Farm T-shirts. There was Hootie & the Blowfish on "The David Letterman Show," Uncle Tupelo on the "Late Night with Conan O'Brien" and Darius Rucker's hat on "The Tonight Show with Jay Leno."
There's not two weeks that go by that someone doesn't want to tell you a story about someone who snuck in, a favorite show or how they met their husband or wife there. 
It was a special time. But did we know that when it was happening? Not really. We were just a part of it, one piece of it, but it took a lot of other folks to keep it rolling.
McMillan is now Charleston County's ombudsman. 
James Voight, radio personality "The Critic"
Oh, I go back to the original Music Farm on East Bay Street.
The Connells were the first band I saw in Charleston at the Farm in '92. I can even remember the last night at East Bay Street — quite the party.
The old dive was a great place to see bands. Then the new Farm opened up in '93. Also, obviously, a classic venue. So many great shows.
I also had the pleasure of my bands playing at the Farm many times, with opening up for the Jayhawks being the most memorable. Hanging out in the green room and having some bevs with the artists was always a treat.
And, of course, we cannot forget about all the legendary Sunday night live broadcasts on the radio from the Farm with me, "The Woodman" and the cast of characters of 96 Wave's "The Cutting Edge."
Now that was great radio. Anything could happen on Sunday nights, and it usually did.
Editor's Note: The Critic used to sell pizza out of the Music Farm's side window for the after-hours crowd.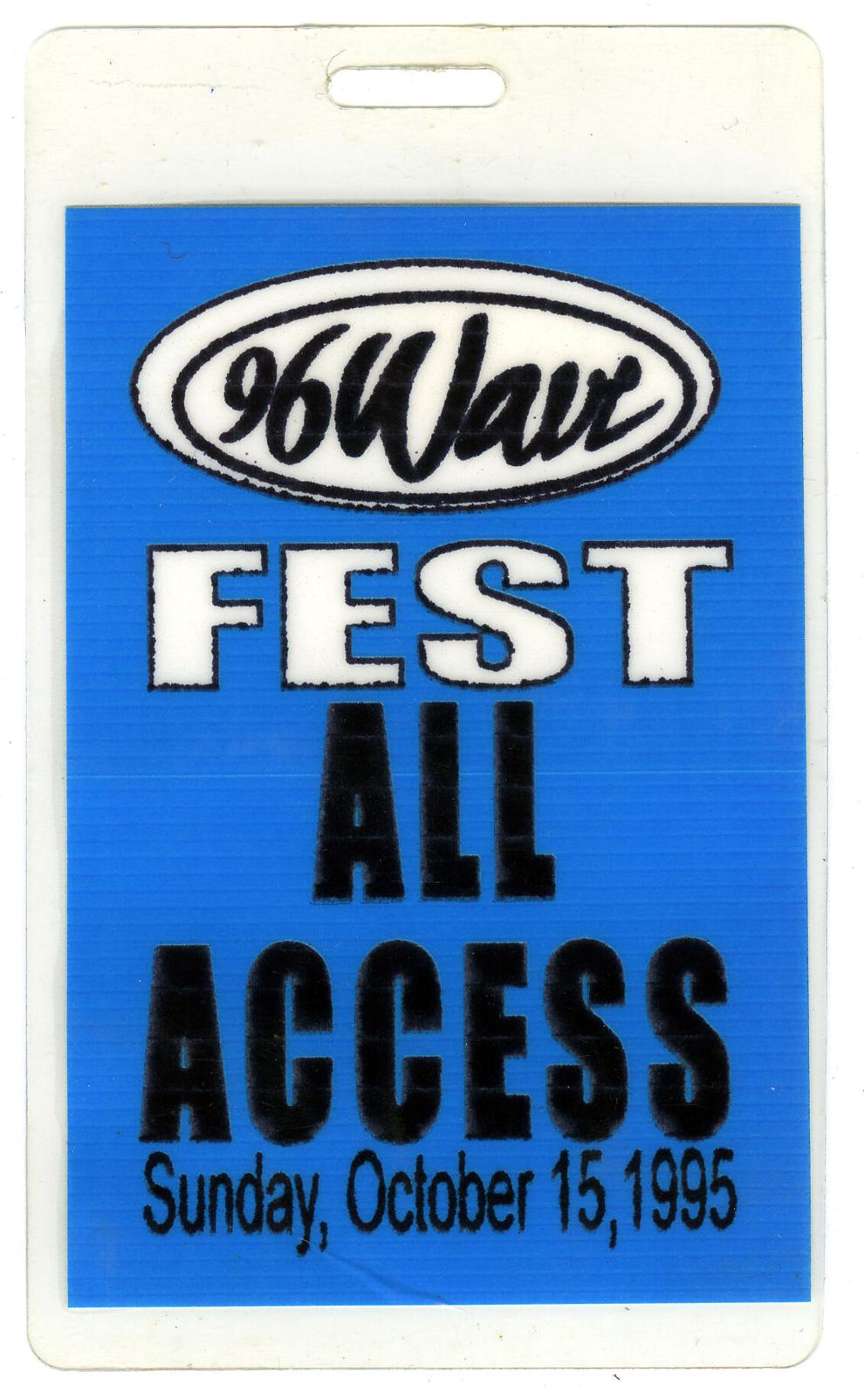 Woody Bartlett, founder of 96 Wave 
It was the halcyon days of the Charleston music scene. Charleston just had a lot going on live musically, and Music Farm was a big part of that. 
The old Music Farm was really cool, because it was just scummy enough to give it that punk rock credibility. When they moved to the new place, it was great, too, and already had the credibility. 
It took really incredibly steady guys to run that business. Carter (McMillan) would hear the morning paper hit his driveway when he laid down to go to sleep. It was tough hours but really put Charleston on the map with live music. 
For a lot of those shows, there were 10 people there, but they were always troupers about it. There's no way they made tons of money doing it.
I remember Amy Ray of The Indigo Girls playing there and Peter Buck of R.E.M. 
The Dwarves, this punk band that was on Sub Pop, ended up playing 10 minutes and got in a fight on stage. It was wild. They had requested pimiento cheese and coleslaw and taken that stuff and meticulously spread it into the carpet in the band room and stuffed it into the fuse boxes and were throwing bottles at the few fans there. I guess it was a real punk show. 
Bartlett is now a Wyoming cattle rancher.
Harris Kahn, bartender 1991-2004 
I was working at Myskyns at the time, another live music venue that did regional acts also at College of Charleston.
Kevin (Wadley) eventually said, "You need to come work for us," so I went over there when it was at the original East Bay Street location. I was 20 years old and worked at the Farm until 2004, off and on through three different sets of owners.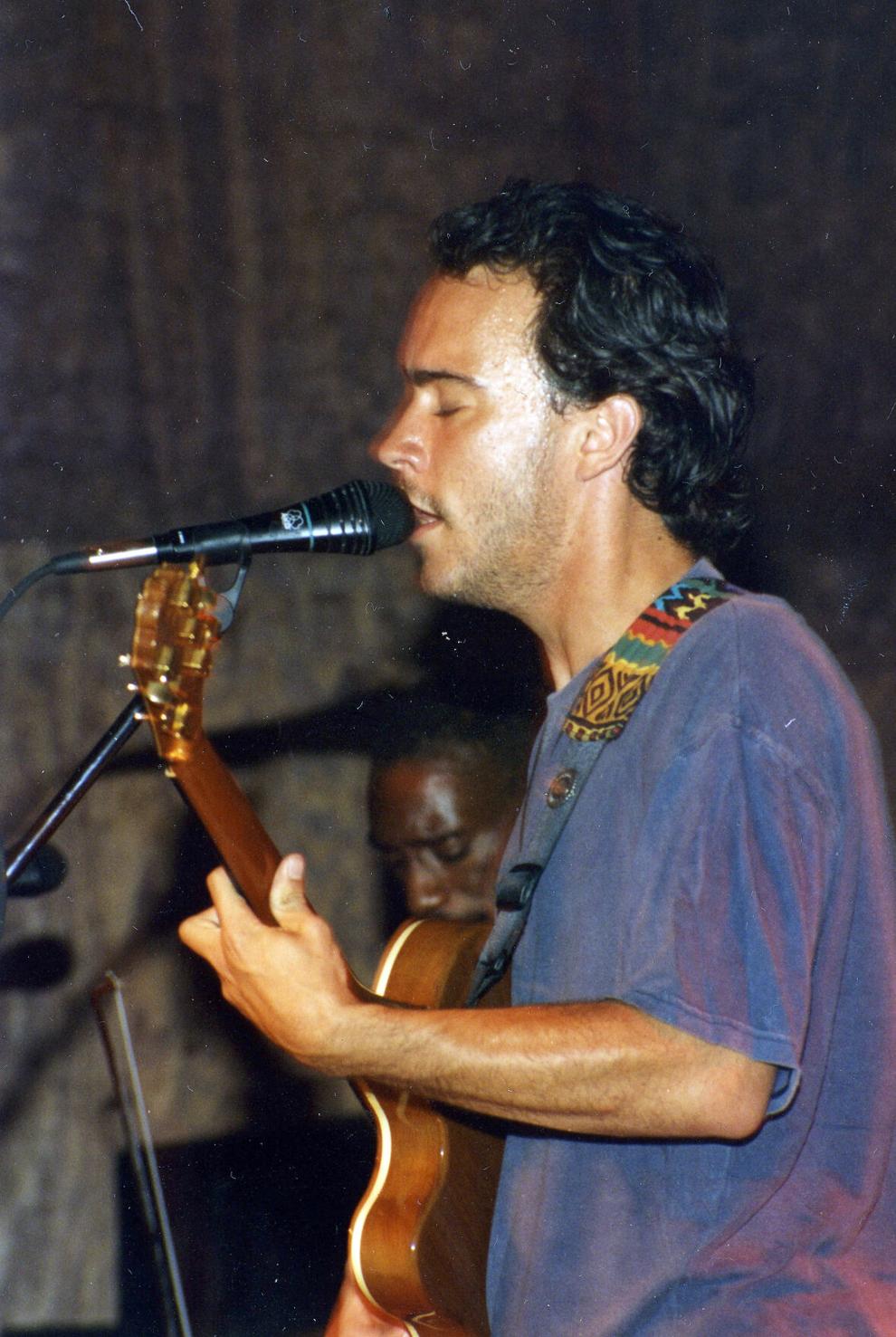 I remember Warren Zevon had a birthday at the old Farm. That guy was a legend, and after the show he made a smoothie drink with garlic and veggies and I sat and talked with him.
There was also Derek Trucks from Tedeschi Trucks Band. He was 11 years old when he first came to the old Farm, which had pool tables and video games in one room. Derek started to play one game and wouldn't get off the machine. The manager had to pry him off to do soundcheck.
Kahn now owns Mainland Container Co.
Lois Smith, concertgoer 1992
It was the the night before my wedding, and The Archetypes were playing. My (future) husband and I decided we wouldn't see each other after the rehearsal.
We both sneaked over to the Music Farm, when Tommy Dew started playing a song with my nickname in it ("Lola" by The Kinks"). Next thing you know, I'm lifted off the ground in my white sequin dress and passed around the room on my back with everyone singing "Lo, lo, lo, lo, Lola!" 
Guy R. Rosenlieb, barback 1993 
I began barbacking at the Farm when it relocated from East Bay to Ann Street in '93. I came for the incredible music I knew would be getting booked but ended up making some great friends that I'm still friends with to this day.
I'm a big Replacements fan, and seeing Paul Westerberg was incredible. It's still talked about on their chat boards, because Paul ventured into the women's bathroom.
I remember talking to Angelo Moore of Fishbone in the band room, who played all my requests in order. I got hot green tea for Bob Mould of Husker Du and Sugar fame, who signed my Husker Du "Warehouse Songs" album. I interrupted Jeff Tweedy of Wilco while he was on the phone with Winona Ryder. I upset Iggy Pop by sitting behind the soundboard. 
We did have great experiences, and all the owners and patrons took care of us financially very well. It just wasn't a lifestyle I could keep up with and not burn myself out. Funny, I still see a few people from my Music Farm time still making a go of it downtown.
Rosenlieb is now special police officer with the Charleston Police Department.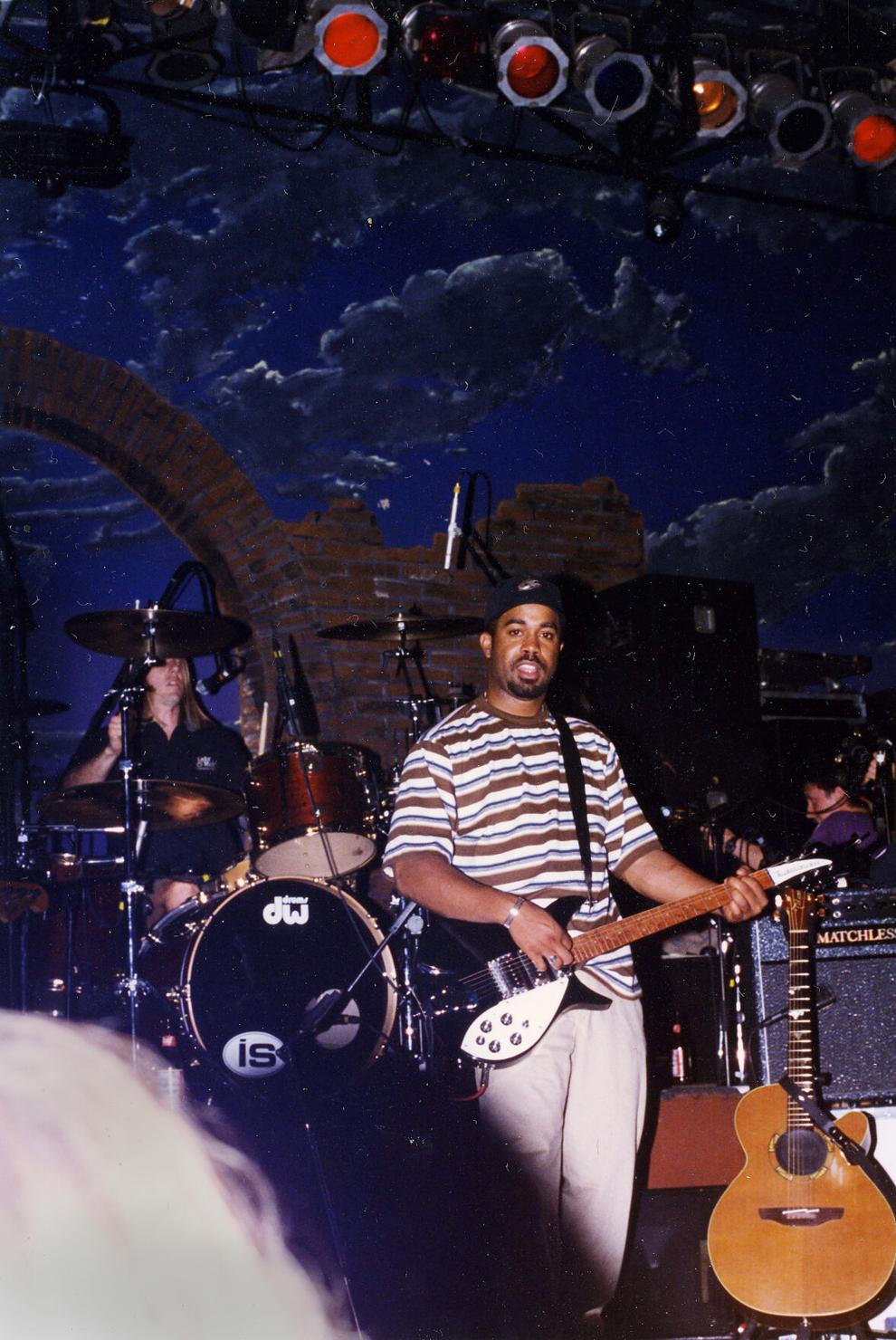 Jeff Nickles, '90s lighting supplier at Smithworks Creative Arts
One funny story I remember is that Kevin (Wadley) came up to me while we were taking down some lights and said he was thinking about booking Marilyn Manson for a show.
I say "Great, do it." Kevin says, "Well, I am looking over his rider and he has some really strange requests." I say, "OK what?" Kevin replies, "He wants a kitty litter box with litter in it for his dressing room." I go, "Maybe he has a cat?"
But Kevin goes, "No, it's for him. I think he is going to use it to go to the bathroom in."
Kevin was a little weirded out by it all, but the show got cancelled, so I guess we'll never know if Marilyn really goes to the bathroom in a litter box.
Riddick Lynch, owner 1998-2001 
Jack Johnson and Kid Rock were two artists we caught right as they were on the cusp of blowing up huge. Dr. John, Warren Zevon and Michael McDonald had legendary careers and were big names for a venue that size.
In terms of the energy or buzz of the show 311, Blues Traveler, Long Beach Dub Allstars and Bela Fleck stand out. 
The most gratifying aspect was simply witnessing on a regular basis how much joy music could bring people. The Farm was a big part of a lot of peoples' lives for a long time. I hope that there is a future for the next generation.
Lynch is now managing partner of Poe's Tavern.
Marshall Lowe, owner 2007-2017 
The Music Farm has just always seemed to have this support from the community and the artists.
I think a lot of it had to do with the original founders of the Farm. All of them were so helpful and supportive in every way when we first stepped in and shared in our excitement about keeping the name alive. Not to mention the old building architecture is just incredible, in my opinion.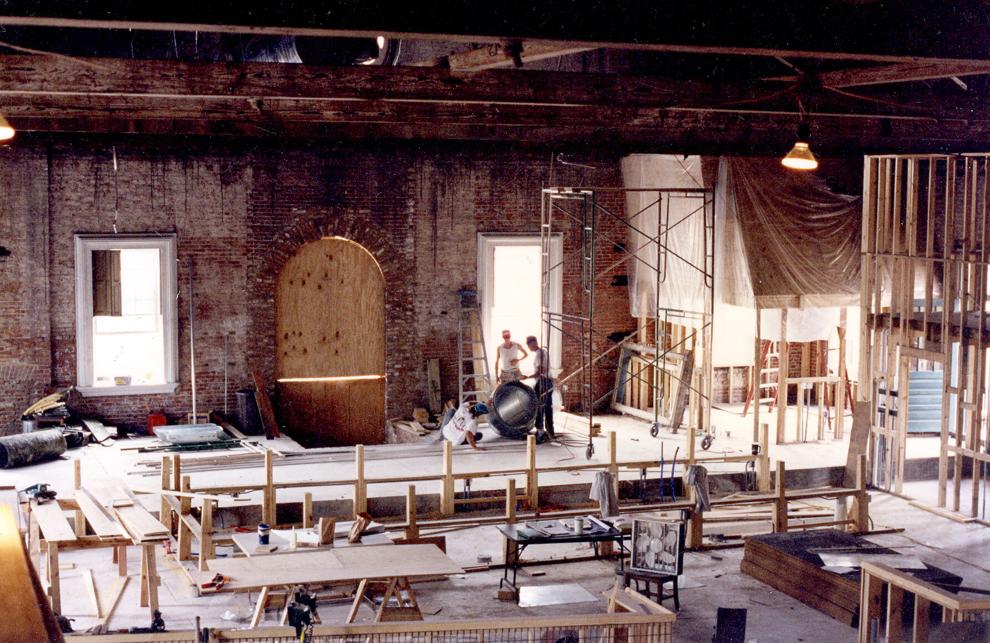 I remember Kevin Costner came to play with his band, Modern West. He arrived at the venue around 11 a.m. and hung out all day, performed and stayed until 2 a.m. the next morning. The entire time he was there, he stayed out in the open and was approached by someone literally every three minutes all day and all night. And he treated each and every person like they were so important and special, it made me realize why he's a superstar. 
I hope the future is bright and long lived for The Music Farm.
Lowe is now owner of All-In Entertainment.
Trae Judy, partner 2007-2018
We thought of the Music Farm as a bigger thing than the four walls. We built one in Columbia and did the First Flush Festival at the Charleston Tea Plantation and a lot of other shows under the Music Farm brand, as far as Georgia Theater in Athens. 
Our very first show was The Avett Brothers, and historically there are so many amazing artists and hall-of-farmers who played our little 1,000-cap club in Charleston. Making all those memories: That's what it was all about.
We did four dates with Snoop Dogg. I'm 45, so when all those albums came out I was in college. I remember I couldn't believe I had Snoop Dogg in my venue. That was the greatest thing ever. 
Wu-Tang had never played a club in Charleston that I knew of when we got them, and the entire block was buzzing all day with excitement.
We did all kinds of shows. It would be rock and roll one night, an old-school '80s band the next night, the newest hottest 18-year-old phenomenon like Colbie Caillat the next night. People wrapped around the corner to go see her right after she was a hit.
Then, there were the local bands, like Stop Light Observations. It was cool to watch them grow; their dream in high school was to play Music Farm and then they sold it out for six or seven years.  
I enjoy the music, I enjoy creating the atmosphere, and I love meeting new people, all enjoying the same thing — music and that shared experience.
Janna Jeffcoat, general manager until 2020 
I've worked with so many bands over my 10 years at Music Farm. Some of the big acts that came through were Young the Giant, Yung Gravy, Bishop Briggs, Flogging Molly, Big Gigantic, Umphrey's McGee and so many more.
My favorite thing was working with lesser-known artists and watching them evolve and hit it big. It was always fun to see how they grew and how much the scene changed. In the middle of the chaos and adrenaline, I always had a peace that settled when the first band went on.
My favorite times were after shows when we were closing up with '80s music cranked over the speakers, dancing and laughing. It was always great seeing the artists interact with our crew, taking the time to thank us and even on occasion sitting down for a drink or photo. 
Jeffcoat started there as an intern in 2011.
Hunter Boland, intern, employee and concert photographer, 2017-2020
The best way to put it, Music Farm changed my life. 
I had gone to shows at the Farm since high school, and my first show ever there was Mayday Parade in April 2011. I still have the shirt.
I shot my first press show at Music Farm in January 2019, which was August Burns Red, and the last show I shot before the pandemic was Andy Grammer in October 2019. If it wasn't for this venue, I probably never would have found my love of concert photography. 
One night I will never forget was March 2019. On the schedule, it just said "private event." Out of nowhere Andy Grammer walks up asking which door he should go into.
I then found out the roster was Collective Soul, Andy Grammer, Kip Moore, Gavin DeGraw, Johnnyswim and Needtobreathe. Needtobreathe and Gavin DeGraw sang "Brother" on the balcony and were only about 2 feet in front of me while I guarded the sidelines.
At one point, I had to pop into the green room to inform Gavin that someone needed him, and I thought I was going to faint. 
We were and are a big family there, and I miss working there and hope that whoever takes over loves it as much as we did.