The late playwright Neil Simon received more combined Oscar and Tony nominations than any other writer in his lifetime.
And now he's being honored with 5th Wall's next production.
The Charleston theater company is putting on a play originally scripted by Simon to pay tribute to the writer, who was dubbed the "hottest new playwright on Broadway" during his rise to fame in the 1960s. He continued to write plays through the '80s, scribbling out over 30 of them during his career. 
This is director Linda Eisen's first time working with 5th Wall. She's been a fan of Simon since early in her own career. 
"I truly fell in love with Neil Simon about 20 years ago when I played Bella in a production of 'Lost In Yonkers' with The PA Repertory Theatre," she says. "I was amazed at his ability to show pain, pathos, loss and every other human emotion while still finding the universal humor in everything. His writing can be trusted. It's solid like a well-built home. When you work on one of his pieces, you move in and make yourself comfortable."
Eisen, who owns full-service talent agency Coastal Talent on Isle of Palms, received a BFA in Theatre from New York University's Tisch School of the Arts when she trained at the Lee Strasberg Theatre Institute. She then went on to be an artistic director of the PA Repertory Theatre and director of touring Holocaust education play "Dear Esther."
She's also directed "The Brain That Wouldn't Die" at Charleston Music Hall, along with "One Shoe Off," "It's Time to Bring Back Charlie" and "The Playboy of the Western World" at South of Broadway Theatre Company.
For this upcoming 5th Wall play, she selected Neil Simon's "Rumors."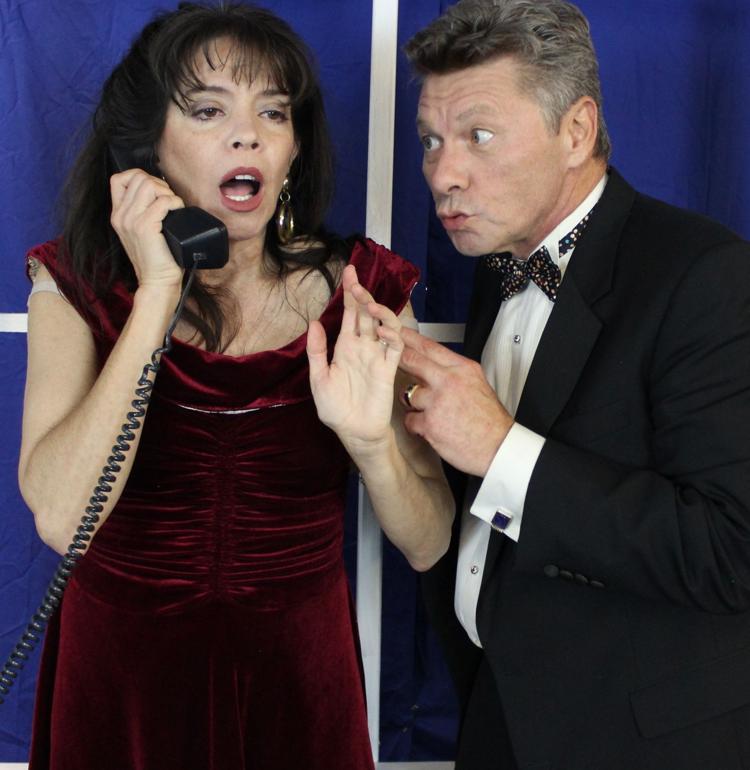 "It's a bit of a departure for Simon," Eisen says. "He wrote it after his 'Eugene Trilogy,' which was very autobiographical and emotionally draining. He wanted to write something that was just funny."
"Rumors" is a classic but elevated farce set in 1988. The deputy mayor of New York and his wife are throwing themselves an anniversary party, but the first guests arrive to find the host unconscious and the hostess missing. Sensing a scandal, they try to keep the other guests in the dark, but their attempted cover-up spins out of control. 
Along with fabulous '80s hairstyles and dress, there are physical comedy elements that require the actors to follow tight cues to achieve spot-on timing.
"I am putting in as many gags as possible," Eisen says. "I want to entice the audience to come on a carnival ride of a show, give themselves over to it and laugh. It's both to honor the recently deceased American master, Neil Simon, and to provide much needed comic relief to our audience during these often difficult and contentious times."
The play will be performed during the last two weekends of April at the South of Broadway Theatre in North Charleston. To keep with the '80s theme, Tab cola and Cool Ranch Doritos will be sold at the concession stand.