The Charleston Area Convention Center will be bringing things back to the age before the meteor shower with a new, thrilling exhibition.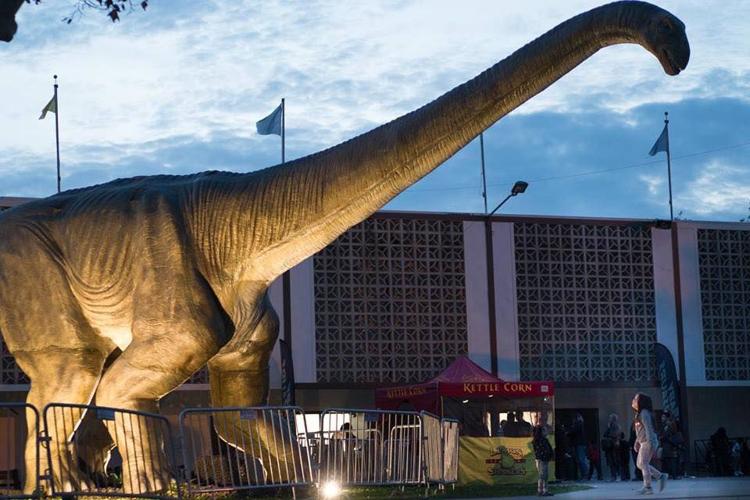 Just in time for the new "Jurassic World 2" movie, Jurassic Quest Out of Extinction is coming to town from 3-8 p.m. Friday and 9 a.m.-8 p.m. Saturday and Sunday. The three-day extravaganza includes giant dinosaurs that "come to life" for viewing and riding. 
That's right. A 24-foot Carnotaurus and T-Rex rides will be available as the biggest rideable dinosaurs in North America. In addition, there will be walking Dakotaraptors and Dilophosaurus, along with interactive baby dinosaurs. There will be fossil digs, paleontology stations, dino scooters, bounce houses, bungee pulls and a toddler petting zoo. 
Jurassic Quest has been the largest dinosaur event in North America since 2013. The entire exhibit includes more than 100 life-size dinosaurs. 
For more details and to purchase tickets ranging between $18 and $34, visit jurassicquest.com/charleston. Kids under 2 will get in free.