Jamie Lee Curtis is in Charleston to film the reboot of "Halloween," which will be released in October of this year across big screens. 
The acclaimed actress, known for her role as Laurie Strode in the original "Halloween" along with her starring roles in movies such as "Freaky Friday," "Blue Steel" and "A Fish Called Wanda," has been spotted around town during her stay, and she'll most likely keep making appearances during the filming process, which could last another month. 
After being seen ordering coffee at Kudu Friday morning, Curtis was caught visiting the Booze Pops truck on King Street. Both Curtis and Judy Greer were spotted by several people walking in the midst of iconic Charleston hubbub on Friday afternoon, including local Abigail Fleming. 
"She and Judy Greer were just walking a cute dog up King Street," says Fleming. 
Woody Norris, owner of the Booze Pops trucks, says Curtis and Greer stopped by to chat, and he took a selfie to prove it.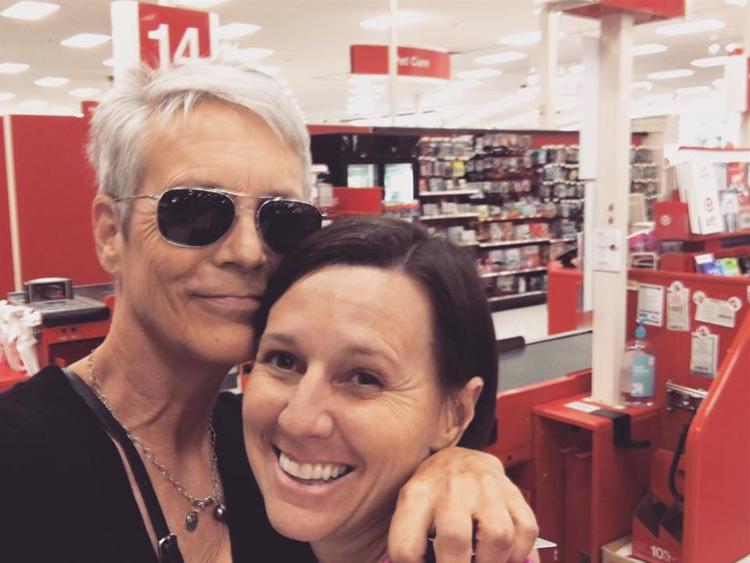 Charleston resident Jennifer Mathis Dawson also ran into Jamie Lee Curtis at the Mt. Pleasant Target earlier last week. She also had the opportunity to snag a selfie with the star.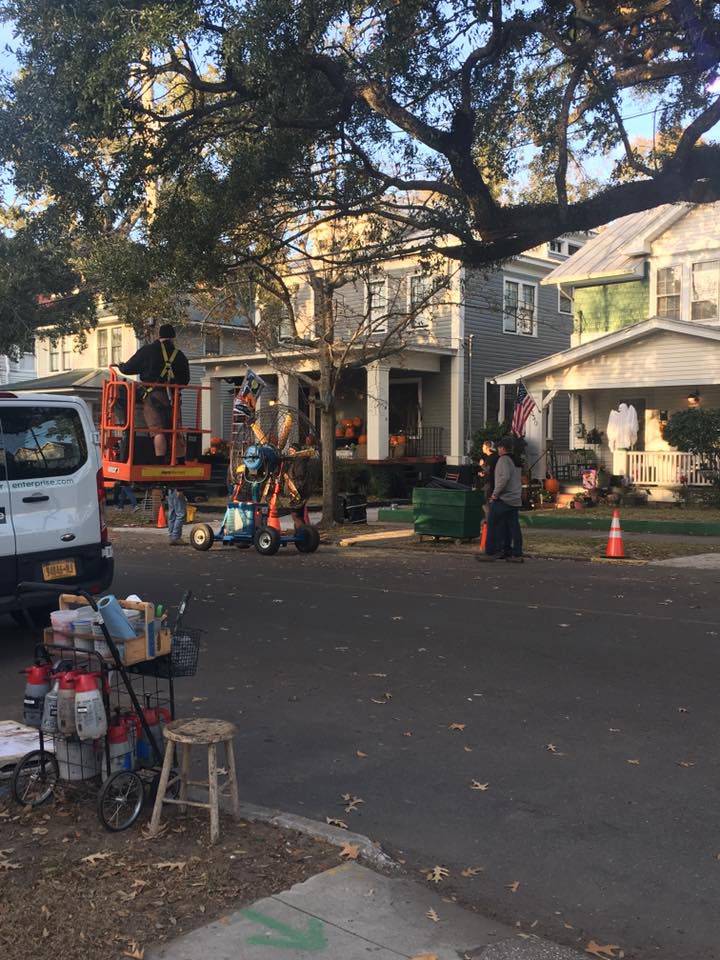 Charleston Scene also got a sneak peek of part of the "Halloween" set downtown on Friday. An entire neighborhood block off Huger and President Streets was barred to street traffic in preparation for some night filming. The houses along the street were being covered with spooky Halloween decorations to look like a scene straight out of the iconic horror thriller. From pumpkins galore to cobwebs, spiders, ghosts and gore, there were a variety of classic holiday decorations. 
The crew was on site, unloading trucks, setting up cameras and ultimately getting ready for the actors to arrive later in the evening. While nobody on set was allowed to discuss the film, pedestrians were allowed to walk the sidewalk of the block for a short time before filming began. 
If you've taken a selfie or snapped a picture of Jamie Lee Curtis or other "Halloween" actors around town, send your story and photo to koyer@postandcourier.com.