A 2018 reboot of the famed thriller flick "Halloween" is being filmed in Charleston, and Hollywood star Jamie Lee Curtis, who is returning to her role as Laurie, has now arrived on set. 
She posted a picture on Twitter practicing her marksmanship while on set, and according to Basic Kitchen employee Ellen Cooper Dillard, was spotted Friday morning at Kudu Coffee and Craft Beer on Vanderhorst Street. 
First shot. 357. ❤️ Feels good to have Laurie back on set for @halloweenmovie #HalloweenMovie pic.twitter.com/4PBGAl1anI

— Jamie Lee Curtis (@jamieleecurtis) January 25, 2018
"She seemed really cool," said Dillard, who was stopping by Kudu for a cup of coffee around 9 a.m. "She wasn't there for long. She just got her coffee to go."
According to Dillard, she wasn't trying to hide her identity but also wasn't declaring it openly. Curtis was wearing workout garb, including a Lulu Lemon jacket. 
While Dillard didn't talk to her, the baristas and a few other people did casually. 
"Everyone knew," Dillard said of what she describes as a very crowded group of customers at Kudu. "People pointed her out, some acknowledged her. I was going to try to be creepy and take a picture, but I didn't want to be totally obvious." 
According to Dillard, Curtis was on the phone momentarily and alone, spending a total of about five minutes at the Vanderhorst Street coffee shop. She ordered a 1% latte before joking about her coffee stop being "old school" and walking out and toward King Street. 
Kudu did not respond to requests to confirm or deny her visit.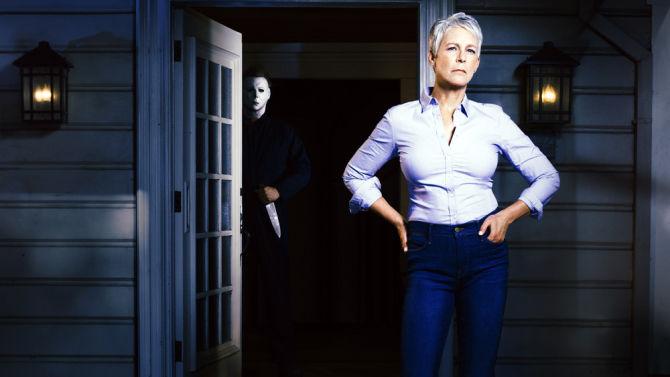 While "Halloween" started filming in Charleston a few weeks ago, according to local actor and bodybuilder Rob Niter, who will be playing a cop in the new movie, Curtis had not yet arrived on set earlier in the week.  
"Jamie Lee Curtis may be in town, but she was expected to come a little later," said Niter a few days ago, who also revealed that he started shooting two weeks ago. 
Along with Curtis, director David Gordon Green, a Charlestonian known for his work with "Vice Principals" and "Pineapple Express," and Nick Castle, who played the original Michael Myers, are all in town filming, according to Niter. 
Bodybuilder Rob Niter on the set of Halloween 2018. pic.twitter.com/6Mrk1LmdB2

— Nick Bond (@TheWhiteWo1f) January 22, 2018
"I've been on set four times so far," said Niter. "I've been at a gas station, at a correctional facility outside of town and in the woods twice." 
He is expected to arrive back on set on Jan. 30 and wrap up filming within the next month. 
"I can't wait to meet Jamie Lee Curtis. It's exciting to be around all this talent," Niter said. 
Later on Friday afternoon, the crew of "Halloween" was filming near Congress and Huger Streets near Harold's Cabin in downtown Charleston.