June marks Pride month. It's a time of year when LGBTQ community members and allies across the country join together for parades and community events to commemorate the Stonewall Riots.
It is a history seasoned drag performer Pat Patterson (Patti O'Furniture) knows well: "I'm always quick to remind people that the Rosa Parks of the gay civil rights movement were two trans women of color: Marcia P. Johnson and Sylvia Rivera at the Stonewall Riots in New York City."
While police routinely raided gay bars in the 1960s as a part of the systematic criminalization and stigmatization of LGBTQ communities, in the early morning hours of June 28, 1969, the patrons of The Stonewall Inn fought back, sparking a nationwide resistance movement with trans women of color and drag queens at the helm.
"It was the queens that threw the first bricks in the darkest days, and the queens were the ones who were leading the Pride parades after."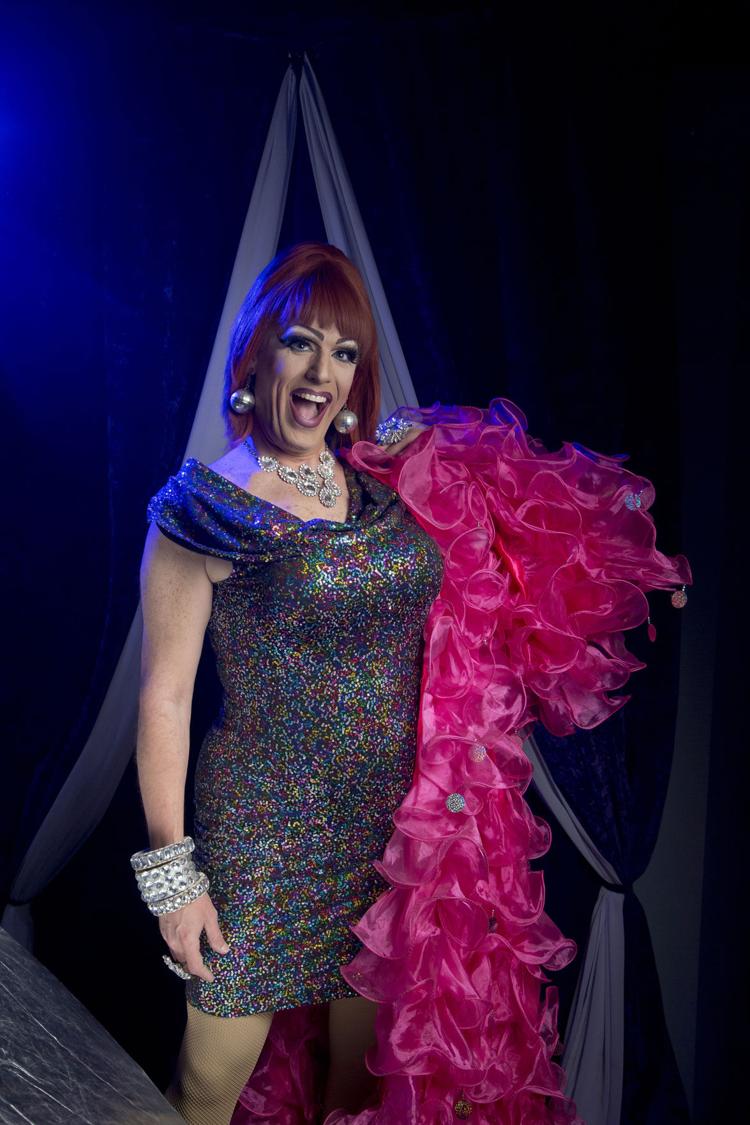 On June 16, Patterson and Daniel Brinker, owner of Dudley's on Ann, will be kicking off a monthly drag series called Blackbox Cabaret, which will honor this legacy with a portion of the proceeds for the month of June going to benefit Charleston Pride.
Beyond Pride month, Patterson and Brinker are excited to offer Charleston audiences something new. Namely, a monthly drag theater production of the scale and quality you just can't get downtown. The new drag show will be staged at Midtown Theatre, which shares space with Duvall Catering & Events in North Charleston.
"Dudley's is a much smaller scale. It's not really set up for it (drag shows). We've tried to make a pub a place for a drag show. It gets very tricky. It works … but I know there are people who would rather see it in an environment where they're not crammed against each other," says Brinker, who has been running Dudley's for six years. Patti O' Furniture and special guests perform drag live there every Thursday night.
Brinker and Paterson conceived of Blackbox Cabaret after the two attended a theater performance at Midtown, 2816 Azalea Drive.
"They have a full proscenium theater-style stage to work with, with theater lighting and sound," Patterson says.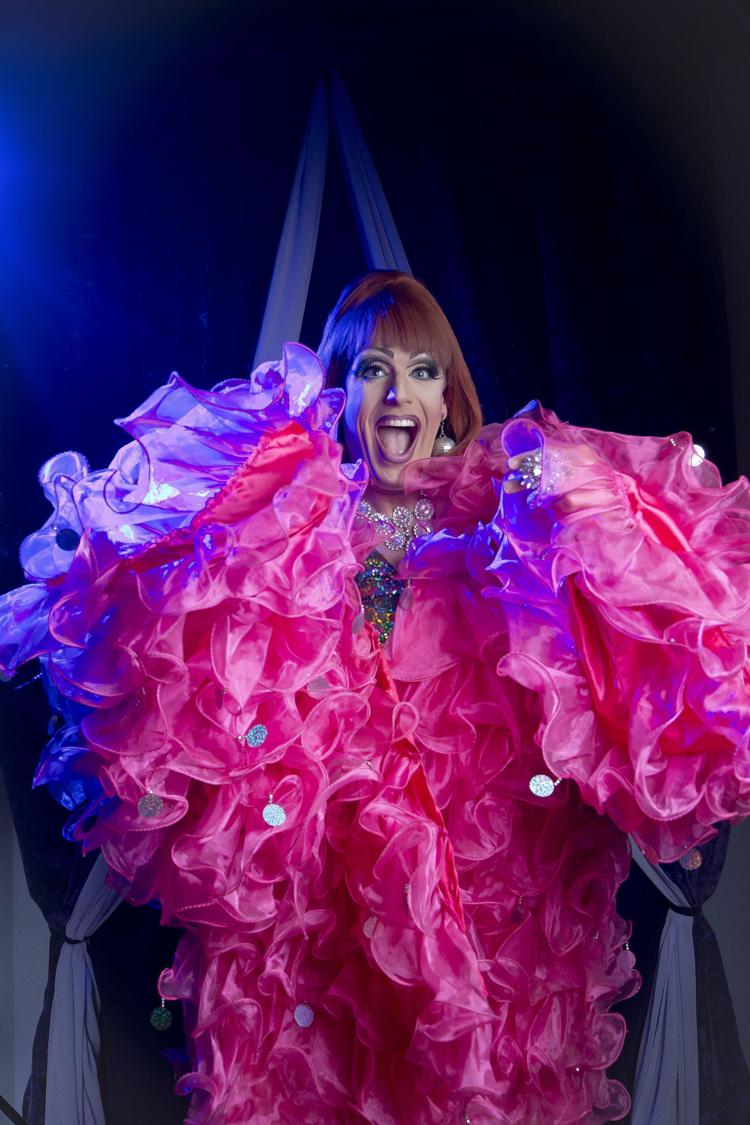 What that translates to for $20 a head are live, interactive drag performances that include large production numbers with the full cast, more extravagant costumes, and theatrical arrangements fit for a Broadway stage. At two performances (6 p.m. and 8 p.m.) every month, audiences will have access to free hor d'oeuvres and a cash bar.
In addition to the increased production value, Brinker and Patterson are excited about the new audiences they hope to engage by holding the event in the early evening at a sit-down venue.
"It's in a space that's designed to make everybody feel welcome," says Patterson. "I have a running joke with another queen that when I first came out, drag shows were always after dark in locations that were hidden… Like RuPaul's Drag Race, we're trying to put drag in front of an audience that might not otherwise get exposed to it."
Indeed, it is this sense of diversity and inclusivity that represents the meaning of Pride for both Brinker and Patterson.
"I am an out and proud gay man and for me Pride is just being comfortable in your own skin and making others comfortable in theirs, regardless of sexual orientation or gender identity or even religion or politics," says Patterson.
"It's amazing how many people fill a space and look so varied. It really gets me every time," Brinker adds.
Each month, Brinker and Patterson will put a portion of the proceeds from Blackbox Cabaret toward a new cause. In July, they will partner with the Animal Society. It is a part of the spirit of giving that both acknowledge is inseparable from their understanding of what it means to be a part of the Charleston LGBTQ community.
"Standing on the stage at Dudley's … we see the board members of Charleston Pride come in. Or we see people associated with the Alliance For Full Acceptance, or We Are Family, or even non-LGBTQ groups, and it sort of makes sense. It's almost like when you hear people gripe about paying taxes, but you have to stop and be reminded that if you don't pay a little into your community then how can you expect to get anything out of it?" says Patterson.
You can join Patti and five of Charleston's favorite drag queens: Julianna Jade, Carmella Monet Monroe, Venus Alexander, Kymmya Starr and Kylee Lovlee for all the family-friendly fun, and help support Charleston Pride at Blackbox Cabaret on June 16 at Duvall Catering and Events, 6 p.m. or 8 p.m. Tickets can be purchased at blackboxcabaret.eventbrite.com. Doors open one hour before showtime.