Florida's famed Weeki Wachee mermaids have returned to the South Carolina Aquarium and will be making a splash today and April 12-15 with choreographed routines to musical numbers. 
The fin-tastic activities will take place between 10 a.m. and 3 p.m., featuring both mermaids and pirates in Carolina Seas and the Great Ocean Tank. Souvenirs and pictures will be available for kids and adults alike marveling in the mermaid magic. Tickets to the aquarium can be purchased at scaquarium.org/tickets-hours.
We caught up with Amanda Luter, one of the mermaids, for a deep dive into life under water. 
Q: What are the requirements for being a Weeki Wachee mermaid?
A: The only requirement to be a mermaid at Weeki Wachee Springs State Park is to be 18 years old. We welcome everyone to come try out in our three-part audition process consisting of a swim test, interview and underwater audition.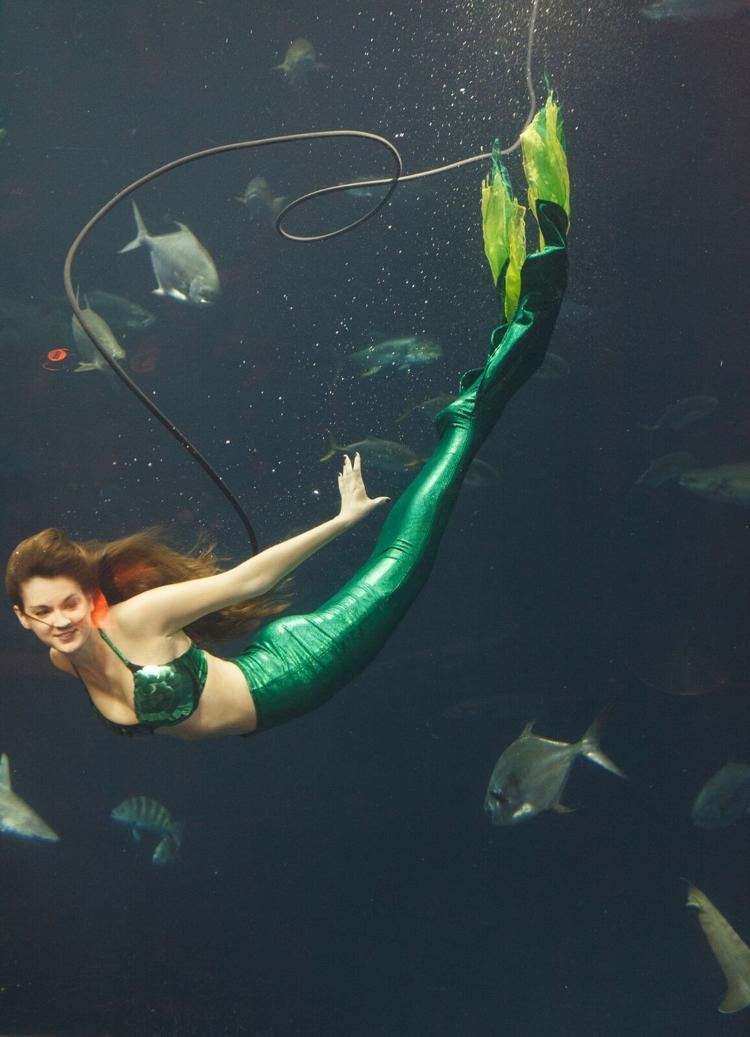 Q: What are your favorite parts about being a mermaid? Is it the underwater experience, the crowds, the sea creatures?
A: My favorite part ... is the once-in-a-lifetime experiences I get each time I am performing. The opportunity to interact and learn about awesome creatures like manatees, sea turtles and various sharks has been so much fun. Also, being able to bring magic to children and adults while performing is very special to me. It makes me happy to be able to brighten someone's day and create memories that'll last a lifetime.
Q: Were you a big fan of Ariel from "The Little Mermaid" growing up? Who is your favorite mermaid icon?
A: Yes, I was a huge Disney geek growing up and even through college at the University of Central Florida. I'm getting to live every little girl's dream of being a mermaid!
Q: What's the hardest part about being a mermaid?
A: The hardest part would have to be the temperature. At Weeki Wachee, the water temperature is always 74.2 degrees, so being in the water for an extended period of time can be very cold, but I just remind myself of how much fun I'm having and then I forget about how cold it is.
Q: What are you most looking forward to at the South Carolina Aquarium while you're here?
A: The people! Everyone is so welcoming and the staff at the South Carolina Aquarium is wonderful. This will be my fourth year returning to this aquarium and I look forward to it every year.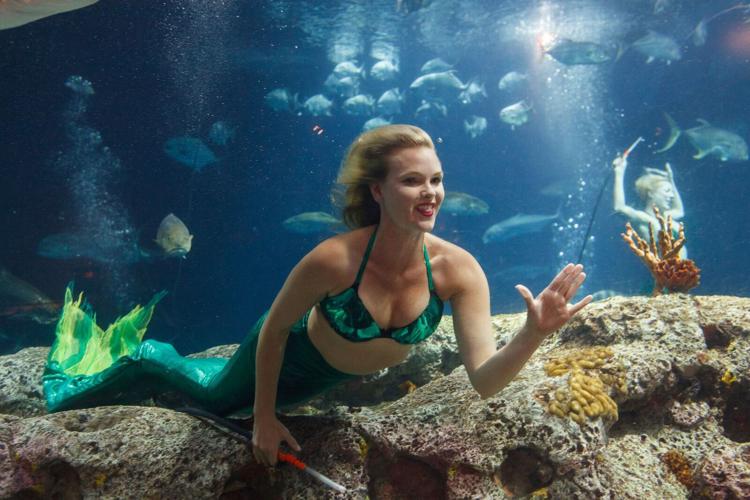 Q: So, what do mermaids like to do for fun?
A: We all love swimming and getting to share these experiences with each other. We also love to drink our magic potion to get legs and travel and explore the cities we travel to. The food on land is so much better than under the water.
Q: Do you miss land? What's life like under water? 
A: We get our fair share of life on land with the help of our magic potion. But life under water is great! We get to hang out with some great friends like sea turtles, sand tiger sharks, nurse sharks and even eels.
Tickets to the aquarium can be purchased at scaquarium.org/tickets-hours.