Comedy Roundup
This week is our Bill Murray edition, and while I don't have any scheduled appearances of the iconic funnyman to promote, there's still plenty of comedy to go around, so here's a breakdown: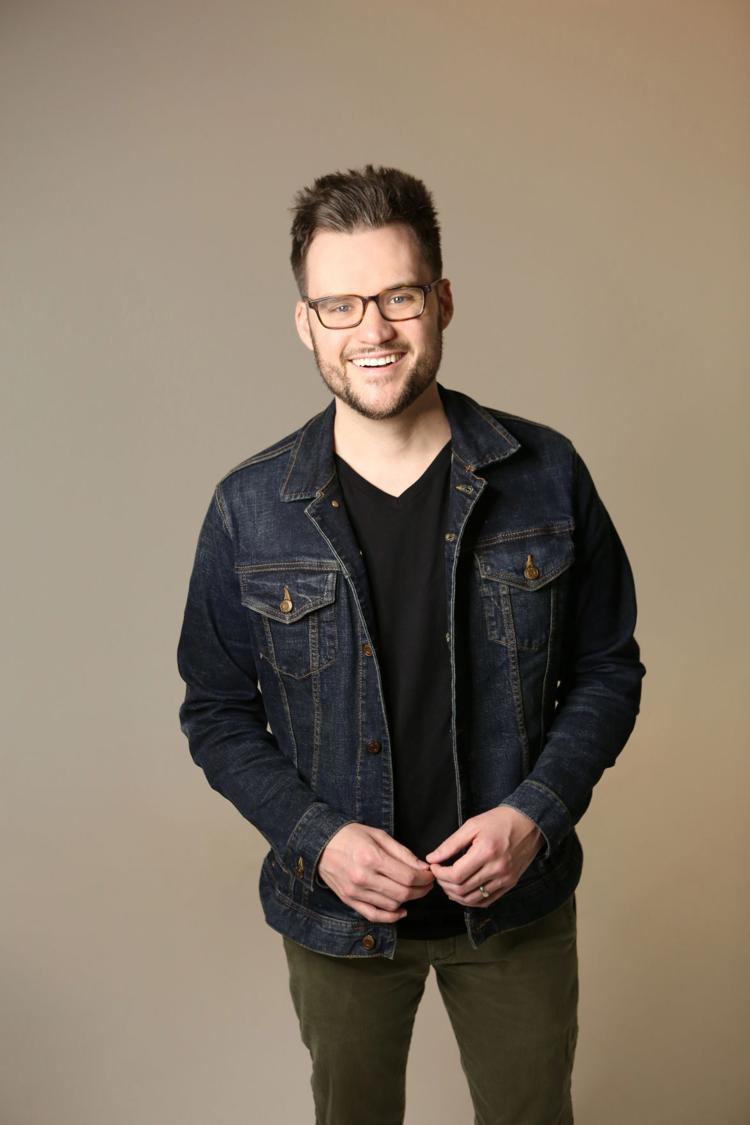 Local stand-up comedian Jeremy McLellan will headline the inaugural Queen Street Comedy Series at Queen Street Playhouse on Friday. He travels the country full-time with his comedy, and has wrapped up sold-out shows in the United Kingdom and Pakistan. You read that right, Pakistan. They love him over there. "I think it's great to be able to represent Charleston when I travel, even overseas," McLellan told Charleston Scene. "I love this city and I want other people to see how great it is. Without moving here, of course," he added. "We're full."
Presented by the Footlight Players and host comedian Bill Davis (also a local), additional performers include "unique storytelling absurdist" Cody Daniel Hughes and local talent Jon Antoine, known for "The Petty Couch Podcast" and part of the sketch comedy duo Vernon Moses.
The series will continue Oct. 12 with headliner Dusty Slay, also from here, who recently appeared on "The Tonight Show with Jimmy Fallon" and has been making his rounds on the television programming circuit.
WHEN: 9-11 p.m. Friday, Sept. 7
WHERE: Queen Street Playhouse, 20 Queen St., downtown Charleston
PRICE: $15
MORE INFO: 843-722-4487, queenstreetplayhouse.org
The Flowertown Players in Summerville will present a comedy benefit, "Is this Art?" on Saturday, with proceeds going to the Center for Women. The evening's headliner is local comedienne Shawna Jarrett and other featured performers will be Joseph Coker, Sarah Napier, Bill Davis, Sam Hendry and Josh Bates, hosted by Deshawn Mason with DJ Pat Nasty.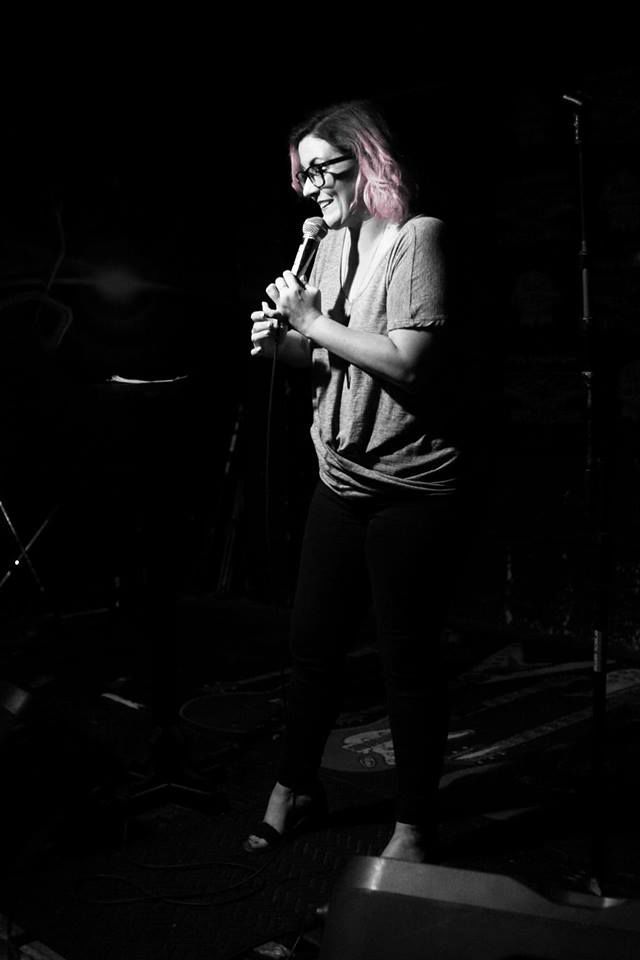 WHEN: 8 p.m. Saturday, Sept. 8
WHERE: Flowertown Players, 133 S. Main St., Summerville
PRICE: $15
MORE INFO: 843-875-9251, flowertownplayers.org
A comedian in his own right, Keith "Big Daddy" Dee will host Friday's SportsBook Open Mic in North Charleston, featuring Ariel Robinson out of Greenville. Dee calls out "all comedians, wannabe comedians and comedy fans" to take five minutes of stage time and give it a shot.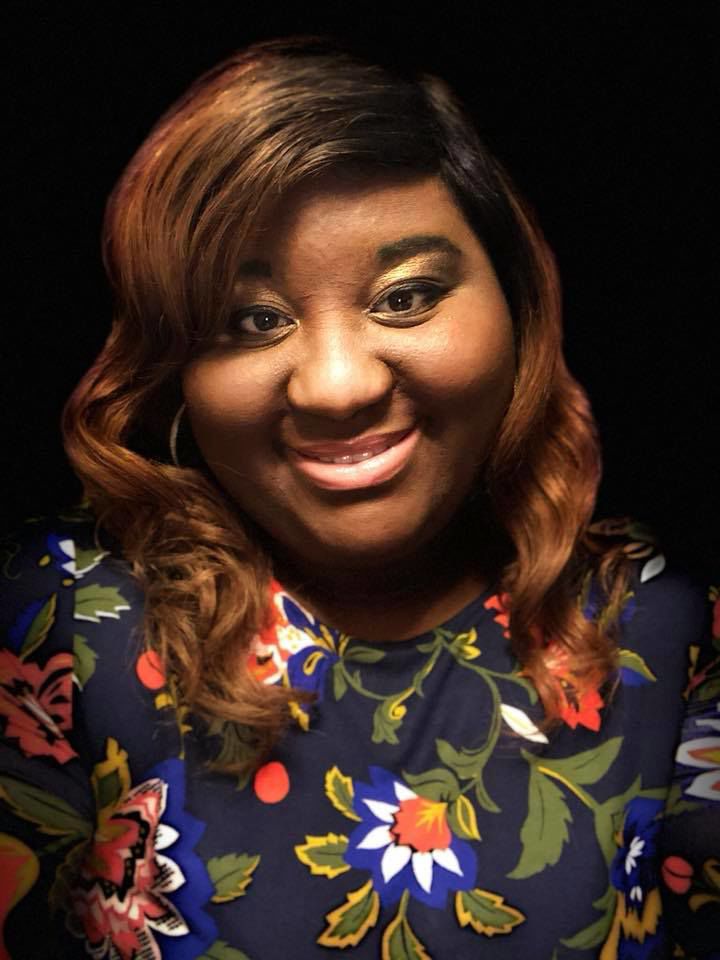 WHEN: 9-11 p.m. Friday, Sept. 7
WHERE: SportsBook of Charleston, 4950 Centre Pointe Drive, Suite 166, North Charleston
PRICE: Free admission
MORE INFO: 843-745-9555, keithdeecomedy.com
The Brick in downtown Charleston hosts an Open Mic Night one Wednesday a month and this month it falls within the parameters of this column. Zing! Comedians get five minutes of stage time each and winning prizes include a $25 bar tab, a bucket of beer or a beer and a shot.
WHEN: 8:30 p.m. sign-up, 9 p.m. show Wednesday, Sept. 12
WHERE: The Brick, 24 Ann St., downtown Charleston
PRICE: Free admission
MORE INFO: 843-998-6828, thebrickcharleston.com
Theatre 99, "Charleston's home for improv comedy," continues to keeps things loose with Laugh for a Lincoln on Wednesday and Thursday nights, Improv Smackdown! on Friday and Improv Riot on Saturday. Theatre 99 never does the same show twice and in addition to stand-up and sketch comedy, the troupe offers cabaret, music and "other raucous entertainment for people who groove to something saltier than the mainstream."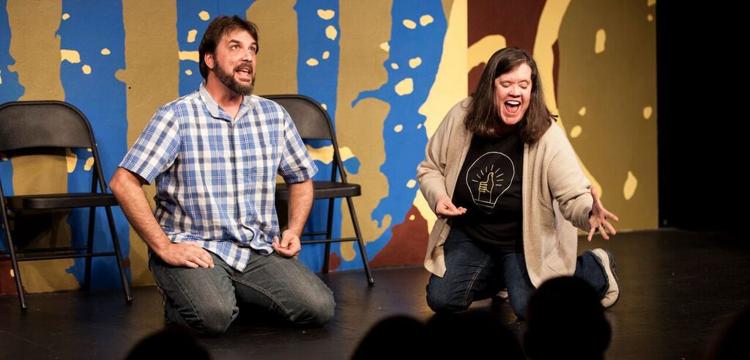 WHEN: All shows begin at 8 p.m.
WHERE: Theatre 99, 280 Meeting St. (above The Bicycle Shoppe), downtown Charleston
PRICE: Laugh for a Lincoln: $5: Improv Smackdown!: $12; Improv Riot: $14
MORE INFO: 843-853-6687, theatre99.com
The Black Fedora Comedy Mystery Theatre in downtown Charleston presents audience-interactive shows, all of which are original and "clean comic whodunits," and they definitely encourage crowd participation. Current shows are "Church Street Daughters of the Late Unpleasantness Garden, Gun and Gin Club," "Inspector NoClue's Murder Mystery," "Sherlock's Other Brother by a Southern Mother" and "Murder Aboard the Starship Fed Ora."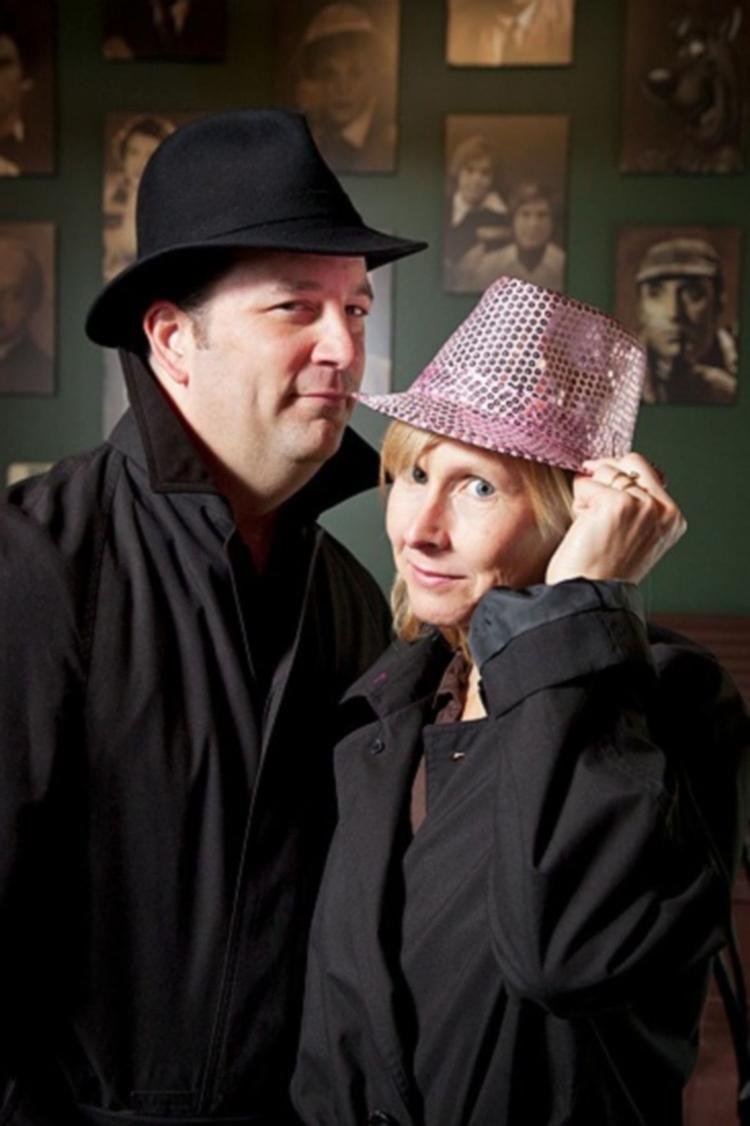 WHEN: 8 p.m. show options Thursday-Saturday and Tuesday; 7 p.m. show options Sunday
WHERE: Black Fedora Comedy Mystery Theatre, 164 Church St., downtown Charleston
PRICE: $15-$24
MORE INFO: 843-937-6453, charlestonmysteries.com
If you want to try something a little outside-the-box, be sure to catch a ride on the Charleston Comedy Bus from Pineapple Tour Group on Fridays and Saturdays, which describes itself as an experience to entertain, not inform. Local comedians swap out to give you some big chuckles as you take a spin around the peninsula. Featured performers include, but aren't limited to, Shawna Jarrett, Joseph Coker and Hagan Ragland.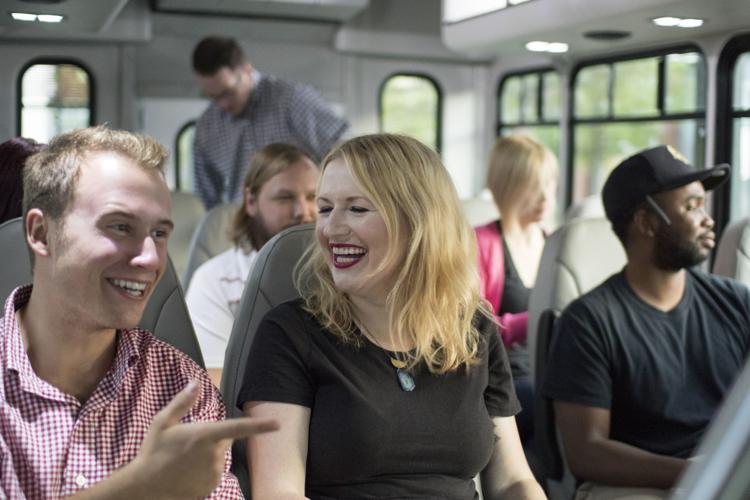 WHEN: 7 p.m. and 9 p.m. Fridays and Saturdays
WHERE: Meet at HOM, 563 King St., downtown Charleston
PRICE: $30
MORE INFO: 877-553-1670, charlestoncomedybus.com
Southern Fried Chicken Challenge
Forget the Colonel's secret recipe or the spicy flavors of Popeyes, Saturday's second annual Southern Fried Chicken Challenge at Riverfront Park is looking for Charleston's best fried bird. Facing off "beak to beak," so to speak, will include Page's Okra Grill, Fleet Landing, Harold's Cabin, My Three Sons, Blind Tiger, Republic, Ms. Rose's Fine Food & Cocktails, The Palace Hotel and more. New this year will be a showcase, yes, a fried chicken showcase, with culinary students from West Ashley High School, Military Magnet Academy and Wando High School.
Entertainment will be provided by local funk-rock fusion band Tidal Jive, Kang Louie & Friends with Quentin Ravenel, steel drum band Sounds of Sand, and local reggae favorite The Dubplates will close out the evening. There will be kids' activities and a VIP area with the day's televised college football games.
A portion of the event's proceeds will benefit the Charleston Animal Society, MUSC's Shawn Jenkins Children's Hospital, YEScarolina and career and technology programs with the Charleston County School District. Attendees are encouraged to bring chairs or blankets for comfortable seating.
WHEN: Noon-6 p.m. Saturday, Sept. 8
WHERE: Riverfront Park, 1061 Everglades Ave., North Charleston
PRICE: $10 general; free for ages 12 years and younger; $2 tasting tickets; $65 VIP
MORE INFO: southernfriedchickenchallenge.com
Dog Day Afternoons
Everyone talks about the "dog days of summer," but the Charleston County Park and Recreation Commission make it literal each year at the close of the waterpark season with Dog Day Afternoon. "Every dog has its day," as the idiom goes, and this year it will be Saturday at Splash Island Waterpark at Mount Pleasant's Palmetto Islands County Park and Sunday at Whirlin' Waters Adventure Waterpark at North Charleston's Wannamaker County Park. Splash Island will host two play sessions, with 400 tickets available for each, so you will need to register in advance. Whirlin' Waters will host one large free-for-all, but advance registration is still suggested. Pet vendors will be onsite at Whirlin' Waters and food and beverages will be available for purchase at both locations. Keep in mind, those pups must be up-to-date on all necessary vaccinations for entry and no fur babies under six months old permitted to play.
WHEN: 10 a.m.-noon and 1-3 p.m. Saturday, Sept. 8 (Splash Island); noon-5 p.m. Sunday, Sept. 9 (Whirlin' Waters)
WHERE: Splash Island Waterpark at Palmetto Islands County Park, 444 Needlerush Parkway, Mount Pleasant; Whirlin' Waters Adventure Waterpark at Wannamaker County Park, 8888 University Blvd., North Charleston
PRICE: Splash Island: $8-$10 dog, $2 park fee human; Whirlin' Waters: $12-$15 dogs, free for humans
MORE INFO: 843-795-4386, ccprc.com/1182/Dog-Day-Afternoon
There's another opportunity to sit, shake, fetch and roll over at the Bow Wow Film Festival at North Charleston's Wannamaker Park on Saturday, a benefit for local rescue agency My Name is Milk. The traveling festival features a collection of dog-centric short films, dozens of vendors, activities, raffles, contests and a dog food drive (cans and bags accepted). Calhoun's Calling will provide live music in the afternoon before the screenings and the "after-pawty" will be at Planet Follywood on Folly Beach.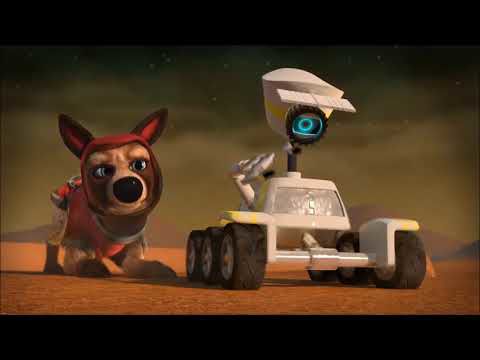 WHEN: 5-10 p.m. Saturday, Sept. 8
WHERE: Wannamaker County Park, 8888 University Blvd., North Charleston
PRICE: Free with general $2 park admission
MORE INFO: bowwowfilmfest.com
Charleston Beer Week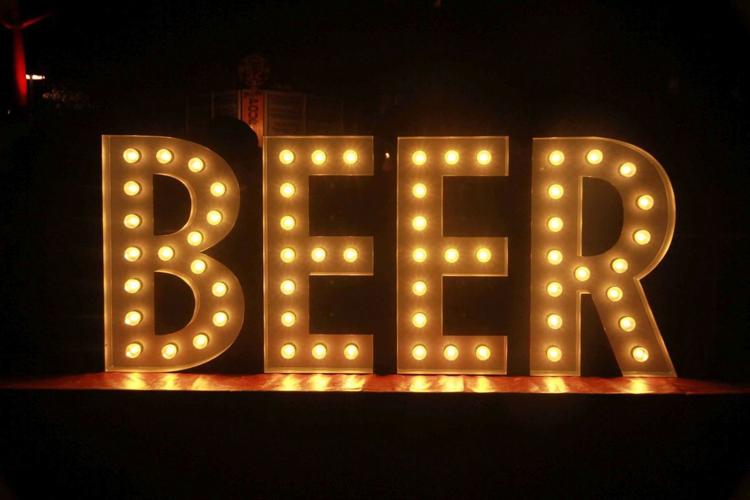 One thing about Charleston that doesn't change is the easy opportunity to get some freshly brewed craft beer at any given turn. Starting Friday and running through Sept. 15, you're bound to find a nearby location with some special events in celebration of the sixth annual Charleston Beer Week. The number of ticketed events are in the 60+ range and some may already be sold out, so be sure to take a good look around the event's main website. Some of this week's events include collaborations and special releases; "Hoedown Throw Down and Goat Races" at Low Tide Brewing; "Beers, Bluegrass and The Golden Pineapple" at Fat Pig Brewing; "80's Field Day" at The Barrel; "Septemberfest" at Two Blokes Brewing; "There Will Be Hops" at Charles Towne Fermentory and "Beer and a Movie Night on the Ashley" at Freehouse Brewery. Head out for some beer and food pairings at Chico Feo, Coleman Public House, Dockery's, Fatty Beer Works and Frothy Beard Brewing Company, to name a few. As for tastings, there's always a winner at Edmund's Oast Brewing and Bohemian Bull, or well, honestly, just about anywhere. P.S. Drink responsibly and have a designated driver or the number or app handy for a cab, Uber, Lyft or rickshaw.
WHEN: Friday, Sept. 7-Saturday, Sept. 15
WHERE: Various venues in the greater Charleston area
PRICE: Various (ticketed and pay-as-you-go events)
MORE INFO: charlestonbeerweek.com