When I started this column, I was excited to tell y'all about all the cool things happening this weekend, but then Hurricane Florence happened. Since she will likely do the cha-cha slide all across our state and things have been canceled, I can at least tell you what, as of press time, has been rescheduled, what has simply been postponed and what is still going in as planned.
Steven Wright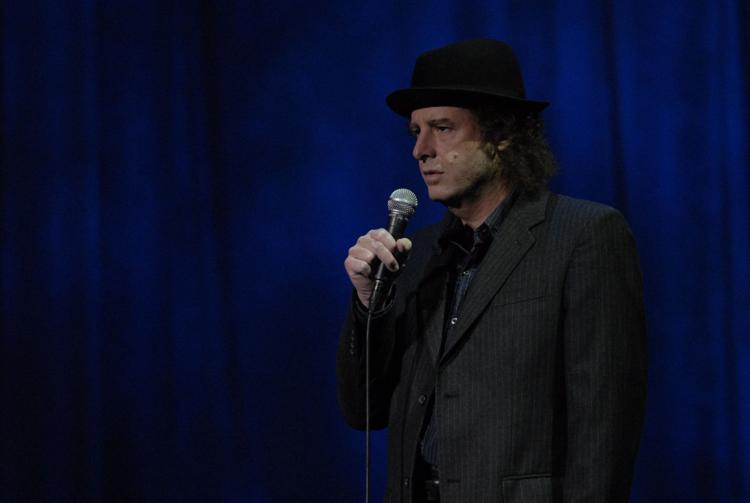 According to comedian Steven Wright, his biography goes like this: "I was born. When I was 23, I started telling jokes. Then I started going on television and doing films. That's still what I'm doing. The end." With his kinked curly hair and slow, distinctive voice, Wright's "off-beat" comedy has earned him Grammy nominations for Best Comedy Album 2008 and Best Comedy Recording 1987, Emmy nominations for "Louie" and "Rolling Stone" named him one of the 50 Best Standup Comics of All Time. Wright was originally scheduled to perform Thursday at the Charleston Music Hall, but has been rescheduled for Thursday, Oct. 11.
WHERE: Charleston Music Hall, 37 John St., downtown Charleston
PRICE: $27.50-$47.50
MORE INFO: 843-853-2252, charlestonmusichall.com
Yappy Hour
EDITOR'S NOTE: The September Yappy Hour series event has been rescheduled for Thursday, Sept. 27 with live music from Dave Gillease.
James Island County Park was going to kick off its fall Yappy Hour series on Thursday, and although the September event hasn't been rescheduled just yet, the October event is still a "go," with live country and bluegrass from Redleg Husky out of Asheville, N.C., cold beer available for purchase and plenty of room for the dogs to play.
WHEN: 4 p.m.-sunset Oct. 11
WHERE: James Island County Park, 871 Riverland Drive
PRICE: $2 general park admission
MORE INFO: 843-795-4386, ccprc.com/1181/Yappy-Hour
'Mamma Mia!'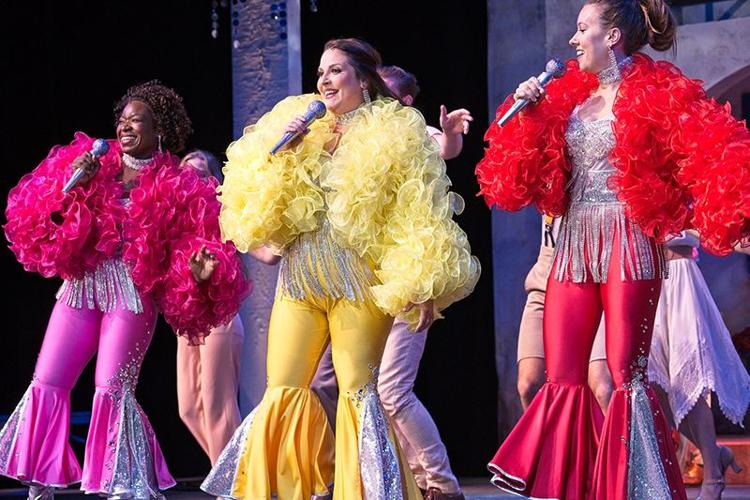 Although this weekend's performances have been canceled, you can still dance, jive, have the time of your life, see that girl, watch that scene and dig the dancing queen next weekend, as Charleston Stage's production of "Mamma Mia!" runs through Sept. 23 at the Dock Street Theatre.
WHEN: 7:30 p.m. Thursday, Sept. 20-Saturday, Sept. 22; 3 p.m. Sunday, Sept. 23
WHERE: Dock Street Theatre, 135 Church St., downtown Charleston
PRICE: $28.75-$70.75
MORE INFO: 843-577-7183, charlestonstage.com
Alan Jackson
In celebration of keeping Lowcountry residents entertained for 25 years, the North Charleston Coliseum on Friday was planning to welcome back Alan Jackson, the country music star that kicked the coliseum's concerts off in 1993. Inducted into the Country Music Hall of Fame in 2017, Jackson and his band, The Strayhorns, will have to bring his "Honky Tonk Highway Tour" and 30 years of songs to town another day. He's got a tradition of "keepin' it country" and this tour won't be any different, especially with singer-songwriter Randy Houser getting things started. Houser is touring in promotion of his soon-to-be-released fifth studio album, "Magnolia." This event has been postponed and will be rescheduled.
WHERE: North Charleston Coliseum, 5001 Coliseum Drive
PRICE: $39-$99; $10 cash-only parking
MORE INFO: 843-529-5000, northcharlestoncoliseumpac.com
Patrick Davis & His Midnight Choir
Originally from Camden and a University of South Carolina graduate, singer-songwriter Patrick Davis has been called an artist and a storyteller. He has lived in Nashville, Tenn., for the past 15 years, and 50 of his songs have been recorded by other musicians, including Darius Rucker, Jimmy Buffet, Jewel and Lady Antebellum. Davis and his 11-piece band were originally scheduled to perform at the Charleston Music Hall on Friday, but they have been rescheduled for Thursday, Oct. 25.
WHEN: 8 p.m. Thursday, Oct. 25
WHERE: Charleston Music Hall, 37 John St., downtown Charleston
PRICE: $15-$20
MORE INFO: 843-853-2252, charlestonmusichall.com
Bill Burr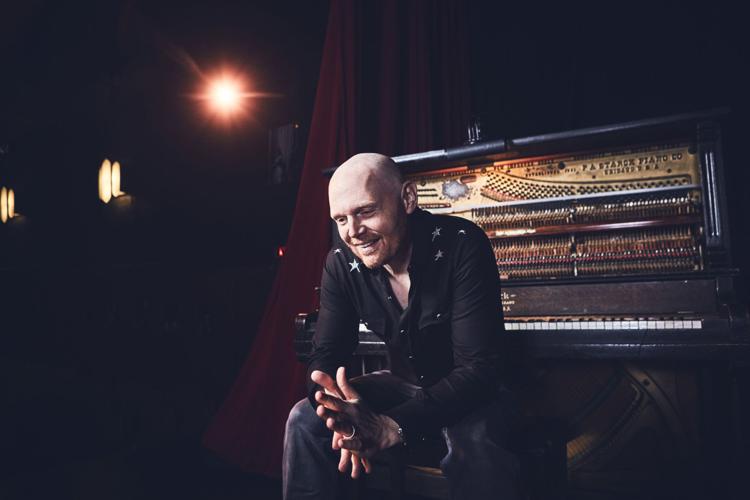 According to Sunday's Life section story by Haley Olds, Bill Burr's genre of comedy "is marked by a nothing-off-limits style and a disregard for political correctness." Burr is known for his six stand-up specials, his animated Netflix series "F is for Family," weekly "Monday Morning Podcast" and "Thursday Afternoon Just-Before-Friday Podcast," as well as appearances on "Chapelle's Show" and "Breaking Bad." His original Sept. 16 performances at the Gaillard Center have been rescheduled for Sunday, Sept. 23.
WHEN: 7 p.m. and 10 p.m. Sunday, Sept. 23
WHERE: Gaillard Center, 95 Calhoun St., downtown Charleston
PRICE: $44-$53
MORE INFO: 843-242-3099, gaillardcenter.org
What's still on schedule?
Django Reinhardt Review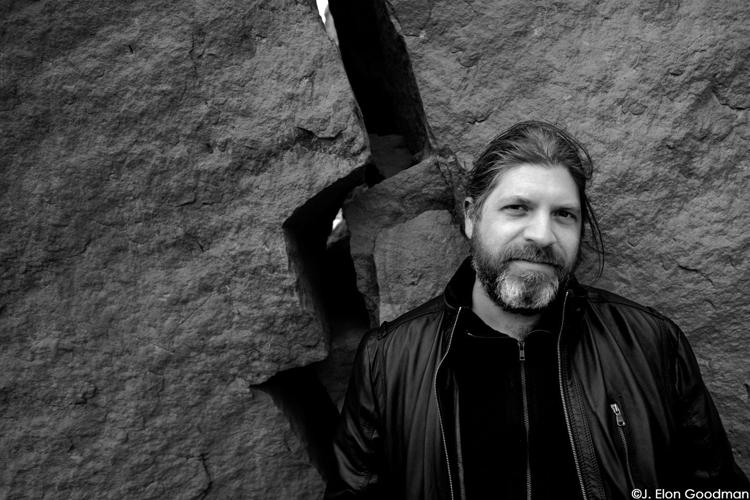 Django Reinhardt, the stage name for Jean Reinhardt, was born to Belgian gypsy parents in 1910 and raised outside Paris' old city walls. He began playing a guitar-banjo hybrid at a young age, but when he was 18 years old, he burned fingers on his left hand, as well as large part of his right side (waist-to-knee), in a freak fire. During months and months of recovery, he played guitar, but had to teach himself to play focusing primarily on mobility of the two good (non-paralyzed) fingers on his left hand and his thumb. This is where the jazz guitarist's infamous style and technique were born.
In tribute, the Stephane Wrembel Band will present the Django Reinhardt Review at the Charleston Music Hall on Tuesday. Wrembel specializes in Reinhardt's style of finger-picking and is best known for his Grammy-winning composition "Bistro Fada," the theme song for Woody Allen's Oscar-winning film, "Midnight in Paris," which won the 2014 Grammy for Best Soundtrack.
WHEN: 7:30 p.m. Tuesday, Sept. 18
WHERE: Charleston Music Hall, 37 John St., downtown Charleston
PRICE: $15-$19
MORE INFO: 843-853-2252, charlestonmusichall.com
Taj Mahal
Taj Mahal has "nearly singlehandedly reshaped the definition and scope of the blues." And the Taj Mahal Trio will bring that transfiguration to the Charleston Music Hall on Wednesday. When you look up blues legend Taj Mahal, he's so bad-to-the-bone that his biography is broken down into four sections, each containing his achievements within a decade (or two). The 76-year-old began his career in 1961 and has been featured on more than 80 albums, including his own, soundtracks and tribute albums. His music is a fusion of genres, "mixing a spicy concoction of Afrocentric roots music, a blues gumbo kissed by reggae," with a little bit of everything else dropped in at times (Latin, Cajun, calypso, jazz, gospel and more). This blend can be seen in the types of musicians he's collaborated with over the years: B.B. King, Bonnie Raitt, Carly Simon, the Rolling Stones, Leftover Salmon, Ziggy Marley & The Melody Makers, The Nitty Gritty Dirt Band, Ladysmith Black Mambazo, Eric Clapton and Wynton Marsalis, as well as poet Langston Hughes. Opening the show will be a young new bluesman on the scene, Jontavious Willis out of Georgia.
WHEN: 8 p.m. Wednesday, Sept. 19
WHERE: Charleston Music Hall, 37 John St., downtown Charleston
PRICE: $39.50-$59.50
MORE INFO: 843-853-2252, charlestonmusichall.com