Looking for things to do in Charleston this weekend and into the coming week? From Kwanzaa to New Year's Eve and New Year's Day, to a little music and a little dancing, we've got you covered.
Kwanzaa Events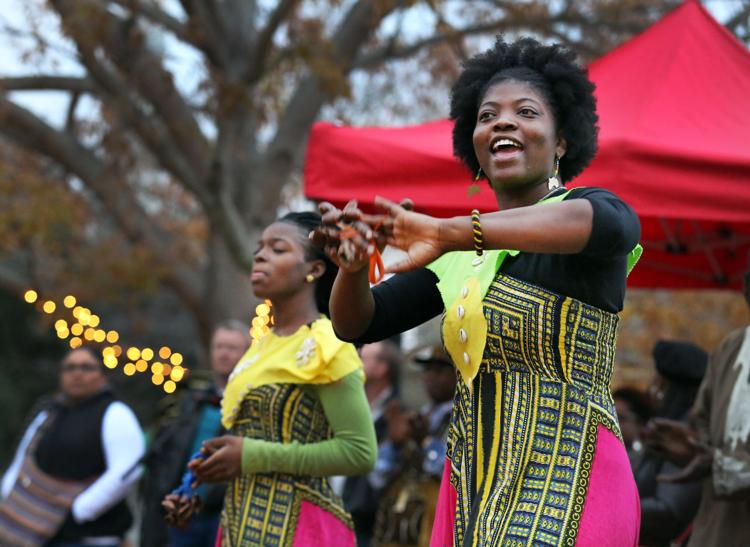 Holiday events don't always end with Christmas. Kwanzaa, which means "first fruits" in Swahili, begins the day after and ends on New Year's Day. It's the seven-day observance of the seven principles, the "Nguzo Saba," which are the seven ideals and values of African culture meant to build and strengthen the community.
Low Country Kwanzaa, which is celebrating its 40th anniversary this year, has the week planned out, with each event reflecting the spirit of each of the seven principles:
Unity (Umoja): Reclamation service at Mt. Olive Missionary Baptist Church in North Charleston. 6-9:30 p.m. Wednesday, Dec. 26.
Self-Determination (Kujichagulia): Discussion with Black Starz Collective at Central Station, 1418 Remount Road, North Charleston. 7-9 p.m. Thursday, Dec. 27. The Gullah Geechee Society will host a free African dance and drum class with Wose of Charleston at the Cannon Street Arts Center with storytelling and more. 11 a.m.-6 p.m. Thursday, Dec. 27.
Collective Work and Responsibility (Ujima): Kwanzaa Kids Village at Arthur W. Christopher Community Center in conjunction with the city of Charleston. Noon-4 p.m. Friday, Dec. 28. The Gullah Geechee Society will host a quilting workshop and African Naming Ceremony at the Cannon Street Arts Center and attendees are asked to bring fruits. 11 a.m.-6 p.m. Friday, Dec. 28.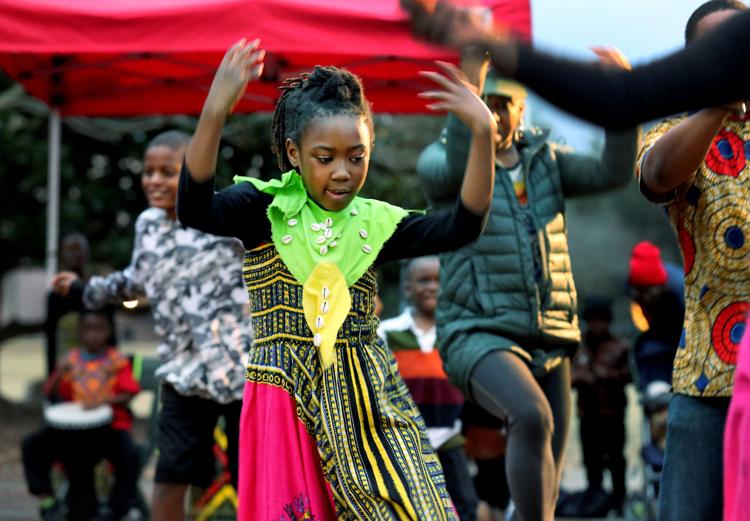 Cooperative Economics (Ujamaa): Program presented by the Tri-County Black Nurses Association at the St. Julian Devine Community Center in conjunction with the city of Charleston. 6-9 p.m. Saturday, Dec. 29.
Purpose (Nia): Culture awareness program at the Felix Pinckney Community Center. 6-9 p.m. Sunday, Dec. 30.
Creativity (Kuumba): Multifaceted community program and New Year's Watch Night at New Hope Missionary Baptist Church in Mount Pleasant. 6 p.m.-midnight Monday, Dec. 31.
Faith (Imani): Annual Remembrance Day at the sacred burial site of African ancestors at McLeod Plantation on James Island. Noon-2 p.m. Tuesday, Jan. 1. Karamu Festival & Vendor Market at the Ferndale Gym in North Charleston. 6-9 p.m. Tuesday, Jan. 1.
For additional event details, call 843-530-4242 or visit facebook.com/LowCountryKwanzaa
Family-friendly NYE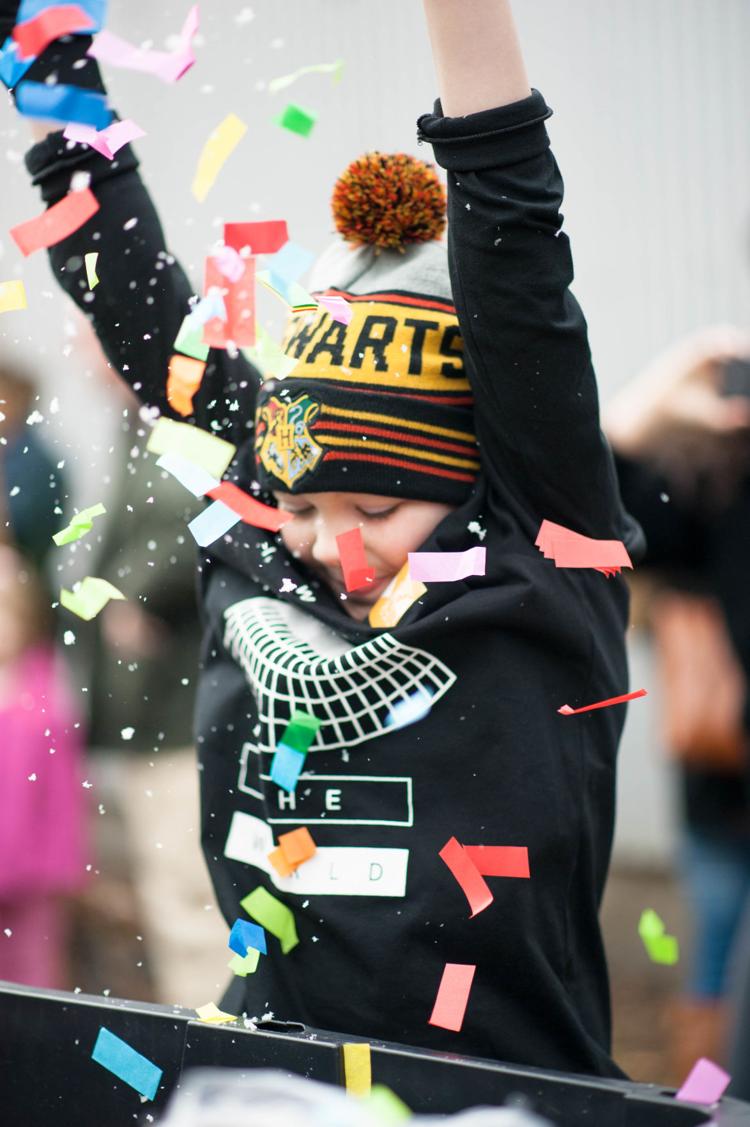 Red carpet. Dress code. Cover charge. VIP booth. Heavy hors d'oeuvres. If none of these posh phrases are what you want as part of your New Year's Eve plans, there are some other options.
If you've got some younger ones that need to get the celebrations started earlier in the day, the Noon Year's Eve event at the Children's Museum of the Lowcountry returns this year with some "sparkling art projects," and attendees will ring in the "noon" year with a "glitzy countdown" and a ball drop leading up to high noon. Play will be the order of the day. 9 a.m.-2 p.m. Monday, Dec. 31. Free with membership or general admission ($10-$12; free for ages 12 months and younger). 843-853-8962, explorecml.org/cml-events/noon-years-eve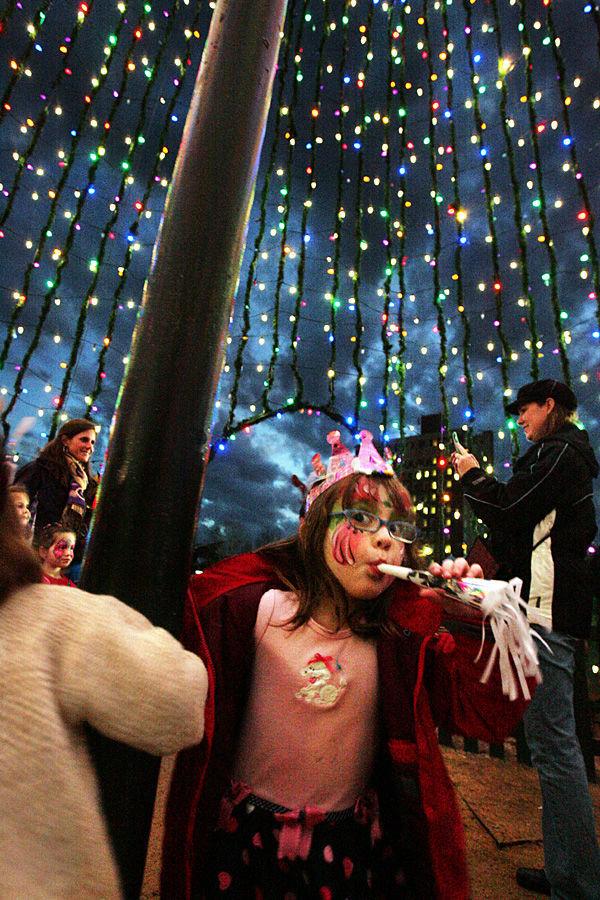 The city of Charleston will host a NYE Dance Party in Marion Square, featuring a huge dance floor and a custom light show after dark. Attendees will be able to make their own party hats and get some fridge-worthy family photos in the photo booth, and the kids can get their faces painted and play in the inflatables zone. Bluegrass from Cattle in the Cane, featuring Aaron Firetag, will kick the music off, followed by the one-man-band and interactive showman John Cusatis, and DJ Brandon Curbow will spin the dance party hits for the light show. 4-9 p.m. Monday, Dec. 31. 843-724-7305, bit.ly/2A4QOTI
Another option for New Year's Eve is the Fireworks Show at the Holiday Festival of Lights on James Island. Be sure to get there early and enjoy Santa's Sweet Shoppe, the sand sculpture and enchanted walking trail, and don't forget to take a ride on the holiday train and the Victorian carousel. Meet in Santa's Village for the more than 10-minute fireworks show, which is free with general festival admission ($20 per vehicle; $15 with the donation of a canned food item or dog/cat food for Lowcountry Food Bank). 9 p.m. Monday, Dec. 31. 843-795-4386, holidayfestivaloflights.com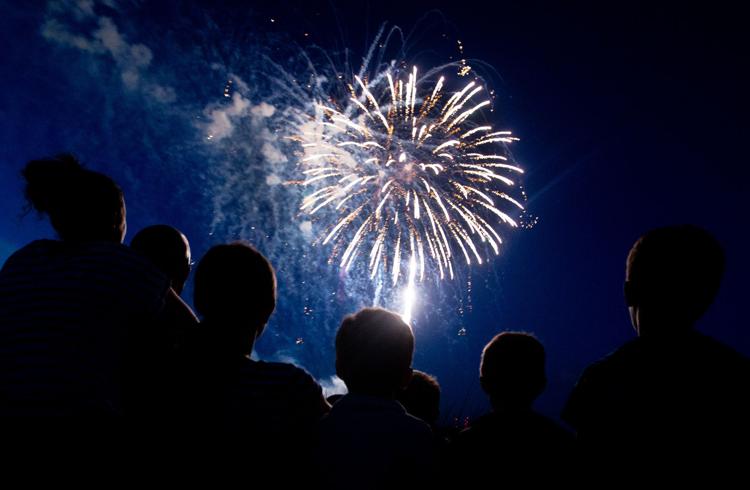 If you want to spend your New Year's Eve out on Folly Beach, the Flip Flop Drop is back and Center Street will be the, well, center of all the action. The supersized and sparkly sandals will count down the minutes until 2019, and the street party will feature live music and family-friendly activities, followed by a beachside fireworks show at midnight to bring in the new year. 10 p.m. Monday, Dec. 31. visitfolly.com/annual-events
New Year's Day 'Exercise'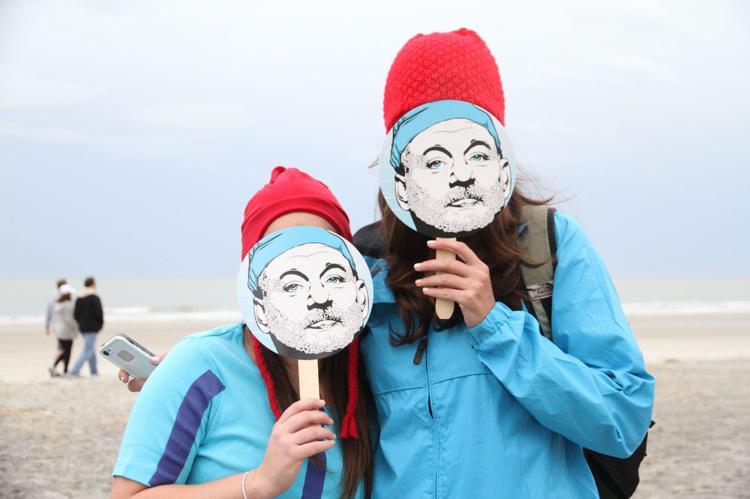 Continuing this year: two polar bear plunges at two of our beaches. Please note that the only reason they are cited as "exercise" is because the word "plunge" is an action verb. Technically, there is some running before the actual plunging, so I think that's fair.
Dunleavy's Pub Polar Plunge on Sullivan's Island is an annual favorite for folks. This fundraiser for the athletes of Special Olympics South Carolina is a fun and boisterous community gathering at Dunleavy's with food, beverages and folks regaling friends with tales from the night before. The plunge time likely will be around 1 p.m. because it's more efficient to wait until the tide has gone out (it makes for a better running start). Definitely plan to just make a day of it. Costumes are highly encouraged. Dogs are allowed but must remain leashed, per Sullivan's Island's dog ordinance. 9 a.m.-2 p.m. Tuesday, Jan. 1. bit.ly/2zwz2Ig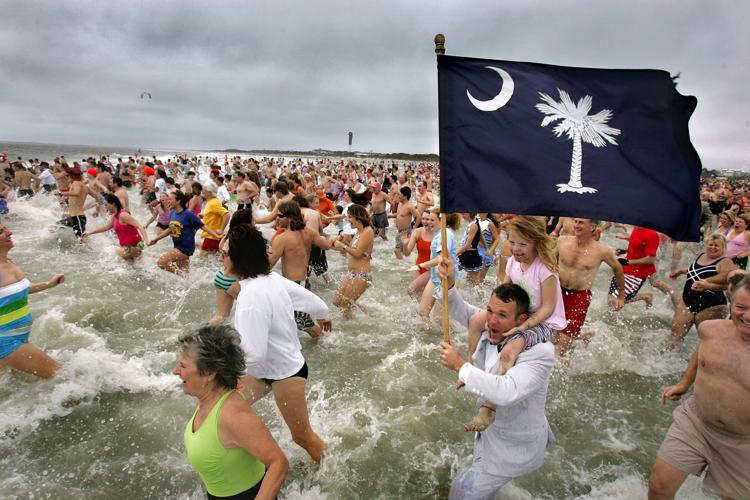 On the other side of town, plan to "Freeze Your Bills Off" at the annual Bill Murray Look-a-Like Polar Bear Plunge at the Tides Hotel on Folly Beach. The tradition is to dress up as a beloved Bill Murray character and head straight for "The Life Aquatic" while acting like a bunch of "Meatballs." (C'mon now, you've gotta let me have that one.) There also will be a raffle and kids' crafts, and prizes will be awarded for Bill Murray costumes (Best Kid, Best Girl, Best Guy, Best Team and Best Overall with a $5 contest entry fee for ages 18 years and older). 9 a.m. registration, 10 a.m. costume contest, 11 a.m. plunge, Tuesday, Jan. 1. visitfolly.com/annual-events
An alternative to the icy waters of the Atlantic Ocean is the Pajama Run at Charles Towne Landing. Someone told me that people don't always run in their pajamas. Blasphemy! You and the kids just keep your jammies on and run your first 5K or fun run of 2019. After the race, there will be some "community time" with homemade soup and cornbread. Just make sure you save room for the Hoppin' John and collard greens for good luck and good fortune for the coming year. 8:30-11:30 a.m. Tuesday, Jan. 1. $12-$30 racing fees. 843-224-7878, racethelanding.com
Blue Dogs 30th Anniversary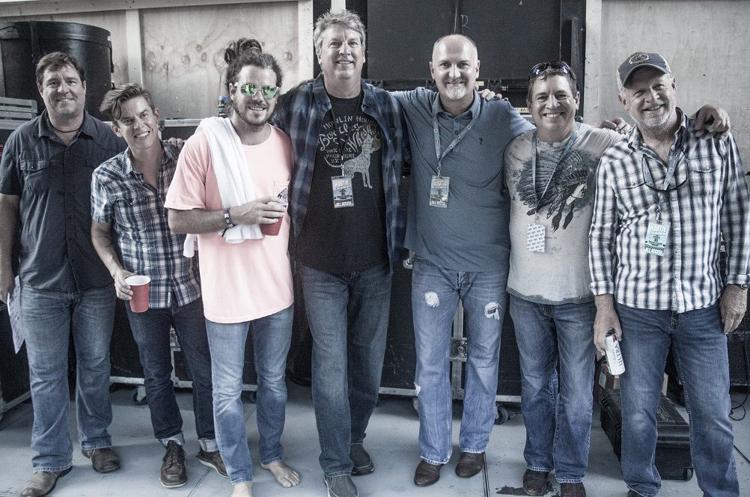 Another year has come and gone, but this year is extra special because it's the 30th anniversary of local American roots band The Blue Dogs, who were inducted into the Lowcountry Music Hall of Fame, also this year. In celebration, Ear for Music will host the band's sixth annual homecoming show Saturday at the Charleston Music Hall. This fundraiser will benefit the MUSC Shawn Jenkins Children's Hospital, in conjunction with The Press On Fund out of Augusta, whose mission is "to cure childhood cancer in our lifetime."
The Blue Dogs typically welcome some special guest collaborators at this concert. Music stars that have graced the stage in the past include Darius Rucker and Hootie & the Blowfish, Edwin McCain, Radney Foster, Drivin' N Cryin' and Jupiter Coyote. This year, anticipate getting your face rocked off by Ann Caldwell, Charlton Singleton, members of Stop Light Observations, Rik Cribb, Scottie Frier, Poppa Futch, Wyatt Durrette, Peter Holsapple, Phillip Lammonds and Warrick McZeke.
WHEN: 8 p.m. Dec. 29
WHERE: Charleston Music Hall, 37 John St., downtown Charleston
PRICE: $32-$52; $125 VIP option
MORE INFO: 843-853-2252, charlestonmusichall.com
'Dancing With the Stars'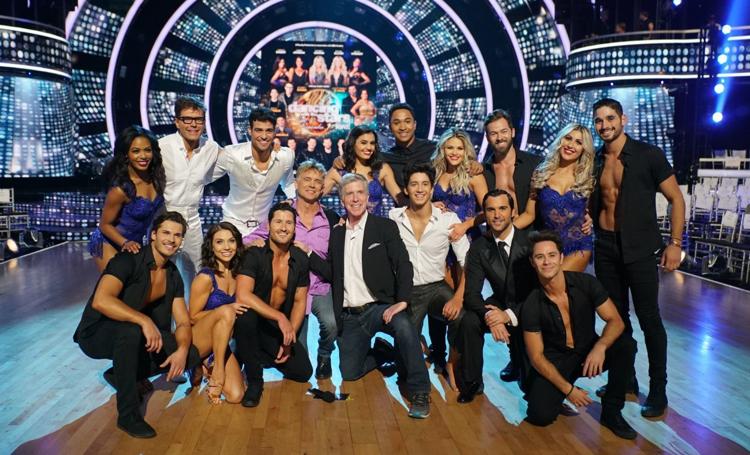 "Dancing With the Stars: Live! A Night to Remember" will bring the boogie, bunny hop, jitterbug, jump, jive and more to the North Charleston Performing Arts Center on Sunday. Professional and troupe dancers will showcase all of the dance styles performed on the hit ABC television series and joining them on stage will be Milo Manheim, star of the Disney Channel musical "Zombies." Manheim, son of actress Camryn Manheim ("The Practice," "The Ghost Whisperer"), placed second in the latest season (27) of "Dancing With the Stars" with his partner Witney Carson.
WHEN: 8 p.m. Dec. 30
WHERE: North Charleston Performing Arts Center, 5001 Coliseum Drive
PRICE: $58-$84+; $10 cash-only parking
MORE INFO: 843-529-5000, northcharlestoncoliseumpac.com