In 2008, a University of South Carolina graduate and Columbia resident decided to start writing about music. At the time, there was a void across the state for local album and show reviews along with breaking music news, and David Stringer decided to fill it with a blog called Scene SC. 
Beyond the lack of coverage, there was a noticeable rift in musician relationships across the entire state. Bands were often more competitive than collaborative. It was something that Stringer sought to mend on a small scale by introducing musicians to one another and creating positive relationships while inspiring future collaborations. 
"The first time I remember being involved on the internet with local music was on a forum of people fighting and trash talking," says Stringer, who is now a 34-year-old employee at the University of South Carolina. "I like to think Scene SC helped change the whole culture of being very receptive of new people. Musicians from across the state working together and creating a healthy music scene— that's always been a huge goal of mine."
Creating collaborations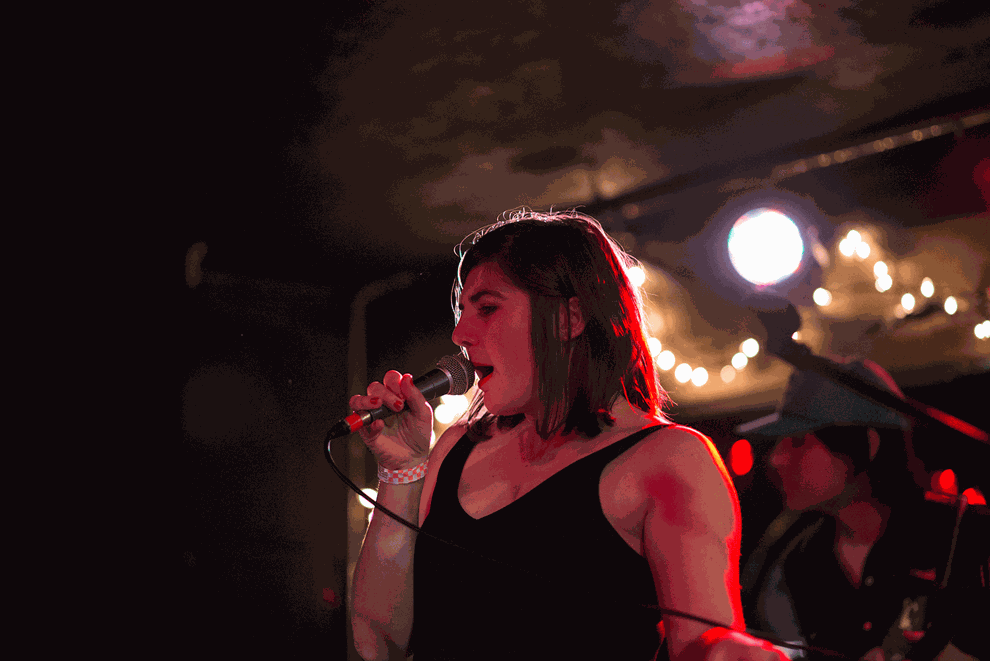 Ten years since its inception, Scene SC, a nonprofitable hobby of Stringer's, has played a part in shaping the music scene on a statewide scale. 
"Someone once told me I'm like a matchmaker of bands," says Stringer. "I kind of get to know them and am like, 'Do you know so and so? You two would really get along or work well together.'"
"David Stinger and Scene SC have done so much for the music community in South Carolina, it's hard to even know where to start," says Charleston-based singer/songwriter Grace Joyner, whose song "Dreams" was featured on hit CW show "Riverdale" last year. "After touring and seeing how other scenes function, it is easy to recognize just how special and unique ours is here. We support each other and collaborate to an extent that really sets us apart, and David has been an integral part of helping that community not only form, but also thrive."
Stringer first promoted Grace Joyner's debut EP back in 2014 before she had a following and featured her on his 2015 Scene SC sampler, a compilation of new songs from South Carolina artists to showcase talent. He then named her next release, "Maybe Sometime-in C" the best South Carolina record of 2016. 
"That was perhaps the most impactful honor we have gotten from any media outlet since we started releasing music," says Joyner. "We all respect and trust David's ear so much."
Supplying legitimacy to local music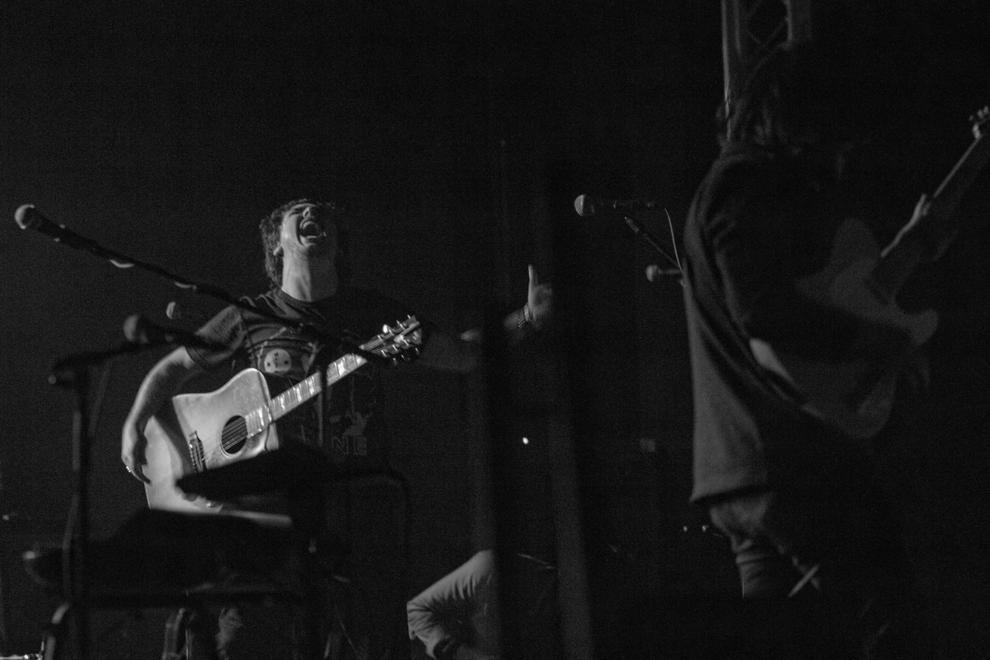 Maybe even more importantly than simply promoting local music in its early stages, Stringer has given legitimacy to South Carolina musicians with his extensive coverage and thoughtful reviews. He's helped bring to the forefront the small bands with real potential, some of which are now touring internationally. 
"The local level: that's where it really matters," says Stringer. "It's where people can cut through the noise and keep up with a certain amount of bands without it being overwhelming." 
"David has been paying attention and providing bands with press for years," says Justin Osborne of Susto and formerly Sequoyah Prep School, who was collaborating with Stringer before Scene SC even existed. (Stringer played a house show with Osborne in Florence back in 2005.) "I've definitely benefited from his work and coverage."
Scene SC was talking about Osborne's early 2000s band Sequoyah Prep School long before his current Charleston project and one of the local scene's most recent breakout bands, Susto, was even imagined. 
"Where do I begin?" wrote Stringer in an article on the Sequoyah Prep School finale show in 2013. "Before Scene SC was ever a passing thought in my mind, and I thought I was going to be a rock star, my band (All Good Citizens) played a show at The Lower Room in Florence with Sequoyah Prep School, Ben Walker and Austin Crane. Little did I know then that these people would, down the road, become people who I now consider friends." 
Providing a platform and raising awareness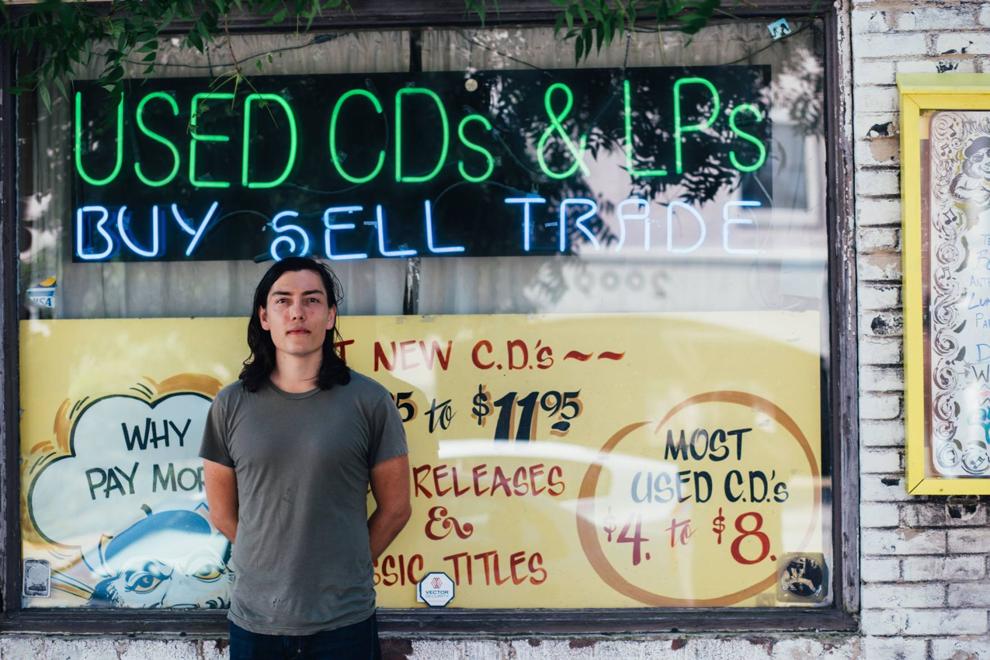 Austin Crane, of South Carolina-turned-Seattle indie project Valley Maker, was along for the full Scene SC ride as well as Osborne. 
"I've known David for at least a decade, and I have a lot of admiration for him as a person and for what he's done with Scene SC," says Crane. "An all-encompassing notion of what a 'music scene' is can be hard to pin down, and growing up as a musician in South Carolina, it was easy at times to feel like music scenes only existed in distant, bigger cities. But David's work is a testament to how scenes come alive when people are aware of the music being made around them, when people show up for concerts and when there's a mutual feeling of care and investment in what others in the community are creating.
"Since I met David in college at USC, I've seen him put in the time to build that sense of awareness and investment in Columbia's music scene and in the larger South Carolina music community, as something we belong to. ... He'll reach out about filming a live video or will offer to help with show posters and promotion, and he's always there to catch up at the show. I actually played one of my favorite shows in his living room many years ago.
"I really respect how David has maintained an authentic enthusiasm for this place and for the well-being of its music community. Even though I live far away now, I'm continuously grateful to him for that, and I imagine I'm not the only one." 
Mary Alice Mitchell of Charleston rock band The High Divers adds, "D-String, as we call him, was a huge help to us when we first started the band. He was the first person to ever write about us and we were so thrilled, we made him a Scene SC cake." The members of The High Divers are now making a living off music, touring most days of the year. 
Videos: Papa Jazz and Pablo Sessions
While in the early days, there was a need for consistent breaking music news, Scene SC has morphed over time to fill the gaps of show photography and live session videography, including the popular Papa Jazz Record Shoppe series Stringer began at the beginning of 2015 and the 2017 Pablo Sessions, featuring new college-aged bands out of Greenville. 
"David has been a supporter of the Pablo Generation from the beginning," says Wesley Heaton of Greenville bands Daddy's Beemer and Apricot Blush. "We all love him."
"Filling in the gaps of SC music: I've always been really comfortable with that," says Stringer. "When I first started Scene SC, there needed to be a breaking news outlet. Now, I'm focusing on videos."
Though they weren't as much of a focal point originally, videos have been a part of Scene SC since the early days. Many are still available via the blog's YouTube channel. 
Stringer recorded a 2008 performance by All Get Out, an alternative rock band formed in South Carolina by Nathan Hussey. All Get Out now has an international following with more than 17,000 followers on Facebook, two record labels, a general manager, a press contact and booking agents in the United States and Europe.  
Stringer also credits an encouraging comment from them as the reason he kept Scene SC going after the first few months of blogging. 
"That kind of stuff happens in life," says Stringer. "When you're down, there's always these little moments that change momentum."
He adds, "It's crazy to look back on those videos and see The Lumineers with 30 people in crowd or The Front Bottoms behind El Burrito in Five Points playing for 20 people. I've literally watched people grow up in bands via those videos, from high school to graduating from college to touring and making a living out of it. It's all starting to mean more now." 
Scene SC shows and samplers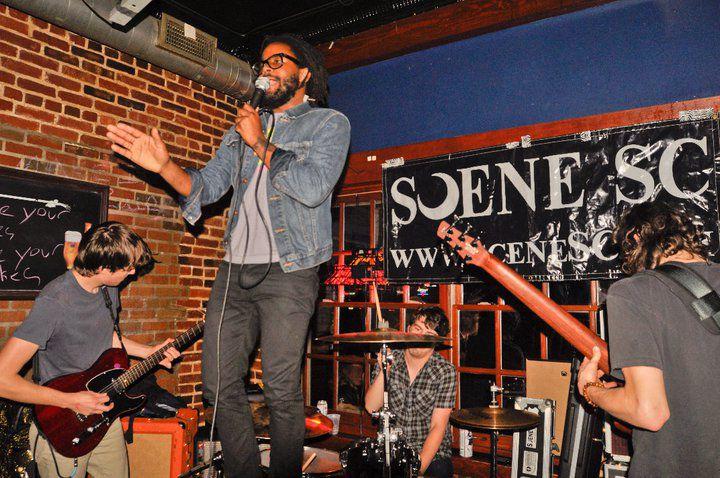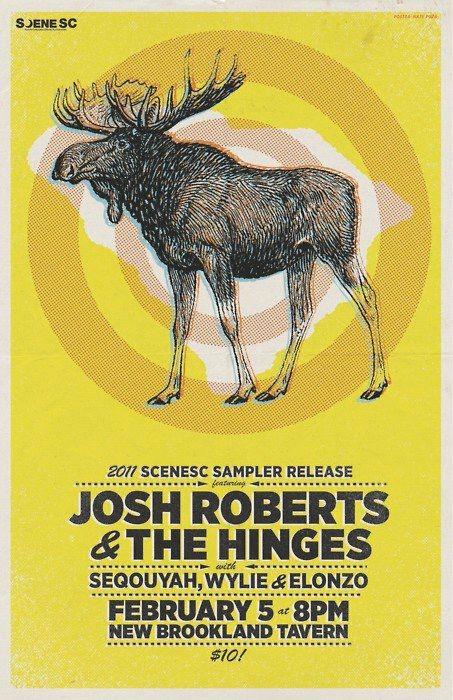 Along with providing written and visual coverage, Stringer has been booking shows through Scene SC since the start. The blog's launch party in 2008 at New Brookland Tavern sold out, and Stringer has since hosted hundreds of shows across the state and helped organize smaller festivals like Fall for Greenville. One of his goals in 2018 is to host a larger scale festival, as well as hosting other celebrations to mark the 10-year anniversary. 
And making it onto Scene SC's annual sampler is a crowning local music achievement. 
"Being a part of the sampler family means a lot," says Charleston audio engineer, Coast Records founder and Human Resources member Matt Zutell. "David and Scene SC have been there for Human Resources since our first releases as a band. Scene SC premiered our first music video (for our song 'Settled In') at a time when we were brand new to Charleston. He later premiered the first single, 'Katy's Bicycle,' off our 2016 EP 'Pizza Dreams.'" 
10 years old and not going anywhere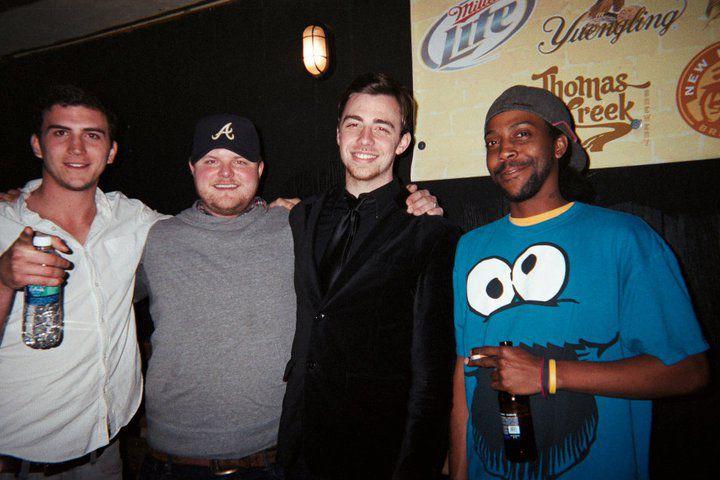 Stringer started Scene SC to fill a void, but it turned into a passion project that continues to host a powerful platform in the South Carolina music scene. But it hasn't come without its challenges. Stringer has had to learn new skills, adapt to changes and somehow stay motivated without making any money from it. 
"Think about how many changes have happened across the internet in 10 years, like social media becoming a thing and all the ways it's expanded," says Stringer. "It makes me think, 'What's the internet going to be like 10 more years from now?' I adapt to it every day by looking for new ways to be creative and find a way in front of a new audience. But the goal has always been the same: to share SC music and let as many people as we can know about it."
And that's what he will continue to do, a decade in and decades more to go. 
"I can tell you this: Scene SC is never shutting down. We're not going anywhere ever."