Propelled into the spotlight by the 2015 carefree radio hit "Sedona," Indiana band Houndmouth was soaked from the start in a rich Americana soundscape. 
After keyboard player and integral vocalist Katie Toupin left the group in 2016, the band took a complete 180, abandoning the safe and successful Southern sound for some experimental, electrified synth-pop. 
"After Katie left the band, it was an opportunity for us to step back and see if this is what we wanted to do — to continue creating music in this exact style," says Houndmouth's bassist Zac Appleby. "We decided we didn't want to replicate that sound exactly. It would almost be like cheating to lose a member and create that same sound with someone different."
So, the remaining band members took a moment to reevaluate their goals and started fresh.
"We decided to torch all of the old stuff," Appleby says. 
The band, as a group, listened to a lot of hip-hop before making the new disc, "Golden Age," which dropped at the beginning of August. 
"The hip-hop world is on fire right now," Appleby says. "In my mind, it can do no wrong, from Kendrick (Lamar) to Vince Staples to Solange (Knowles). I could go on and on. It's all incredible stuff sonically and visually; those shows are phenomenal."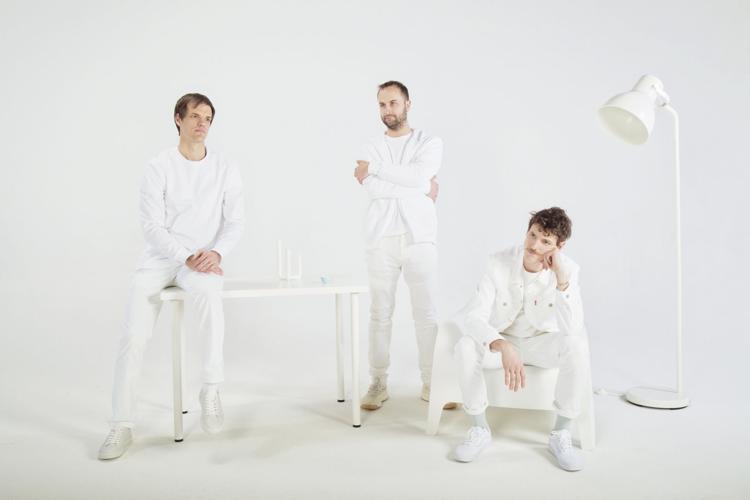 And its not just Houndmouth's recent influences that were referenced in the creation of "Golden Age." The album also hails back to the early inspirations that left an impact. 
"There's no way you can take away the first record you ever owned," Appleby says, referencing his own, "Don't Be Cruel" by Bobby Brown, which his parents bought him for Easter one year. 
Another change that helped morph the band's sound was the album production. The studios, audio engineers and recording process all were different this time around.
The musicians could experiment with an array of synthetic sounds available at the touch of a button, Appleby says. 
"We had all these tools we could work with that we didn't realize were possible before," he says. "It was really refreshing to be able to get out of this hole of having to do guitar-based drums and organ sounds. We had a ton of fun with the record. We would do tracks for days and days, still trying to bring new things to light."
For first album, "From the Hills Below the City," Houndmouth had four days to record it. For the second, "Little Neon Limelight," they had 11. For "Golden Age," it took a year and a half.
A lot of it was recorded at Sonic Ranch in Texas, which Appleby describes as a recording studio commune and thousand-acre pecan farm in the middle of nowhere. Other bands shared the space with Houndmouth, including California rock band Fidlar. 
One night while recording, Appleby says his band mates wanted to capture a spooky sound. 
"What's spookier than standing in the middle of a sparse pecan farm and it's pitch black outside and you're five to six miles from the Mexican border?" Appleby says. "It was just surreal, so we took a tape machine and a (bad) mic and went out in the middle of the farm when there was no moon and the wind was whistling... That made the record."
Appleby says the members write alone before melding their ideas during creative moments like that one. 
"It's like if you were to sit down and write a short story, and then your friends were to do the same, but you didn't share anything with each other and you had no idea what they were about — no theme, no common ground — and then shared them with each other," Appleby says. 
Houndmouth will play on Sept. 1 at the Charleston Music Hall as part of the 2018 Charleston Music Confab, a local conference that brings industry executives to town and includes showcases for both local and visiting bands.