From playing local dive bars to embarking on national and international tours, Charleston five-piece Americana band Susto has fearlessly pursued a dream that has been on the mind of lead singer/songwriter and guitarist Justin Osborne for more than a decade. 
Osborne started catchy pop-rock group Sequoyah Prep School in 2003 but came into his creative domain in 2014 when he founded Susto. The band's breakthrough arrived with widespread acclaim after the release of January 2017 disc "& I'm Fine Today."
The diverse album explores the dichotomy of Southern living and atheism, while incorporating an existential search among lost relationships and self-evaluation. 
The poignant soul-baring storytelling lyrics, along with an atmospheric soundscape and impressive range, stirred up some attention from renowned acts such as The Lumineers and Band of Horses, who have since toured with Susto.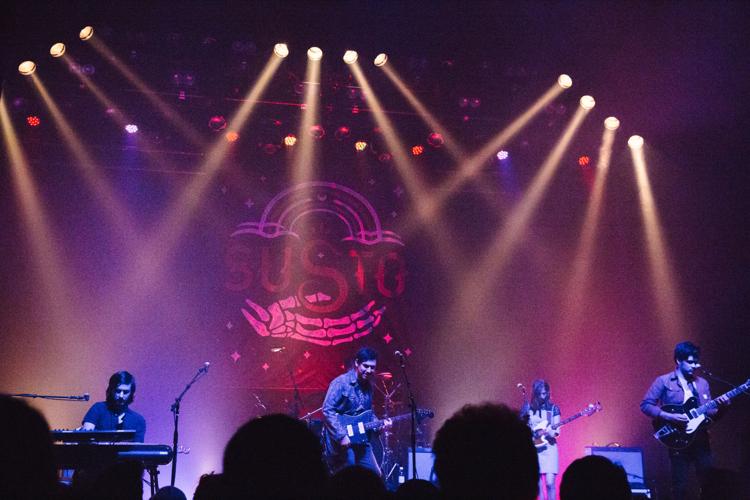 After opening for such acts, Susto began headlining tours of its own, and members Justin Osborne, Jenna Desmond, Corey Campbell, Marshall Hudson and Dries Vandenberg are looking to head to Europe next year after wrapping up a 52-date fall and winter run across North America. 
For Osborne, it's a dream come true. 
"I like the intimate stuff, too, but it's also fun to grow into bigger venues," says Osborne. "This tour we're doing now, we're headlining some venues we've only opened at before. Seeing the crowd grow and learn our lyrics, having that happen is really fun. Some of my favorite shows I went to were at venues the size of Music Farm, mid-size venues, and I'm really excited to do headlining shows at those spaces."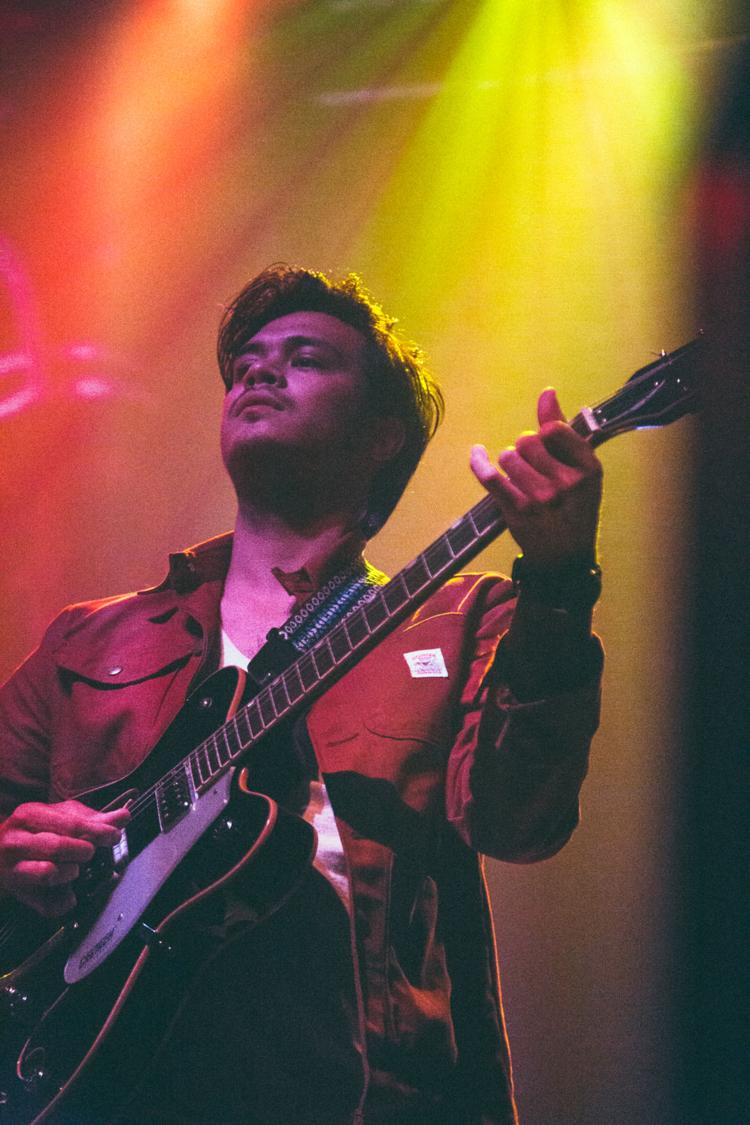 There have been a lot of changes this year. Susto went from occasional stints on the road to traveling outside of the Lowcountry for months at a time since its last Charleston show in February at the Music Farm. In addition, the band lost founding member and guitarist Johnny Delaware to his new personal project, The Artisanals, gaining Human Resources' Dries Vandenberg. 
"Johnny and I met living on Line Street when we were both trying to play and make records," says Osborne. "He was there for me and we became great friends, but Johnny is an incredible songwriter and had to split off to pursue his own band. It's been great for both of us and it's just one more awesome band out of Charleston, one more reason to be proud of what's going on here."
While Susto has become Charleston's latest music success story, following in the footsteps of former South Carolina-based acts such as Needtobreathe and Shovels & Rope, the entire band still actively supports local music. And for Osborne, it all began at the Royal American, the site of the group's Oct. 21 parking lot show. 
"I'm most excited to be back at Royal American," says Osborne, who used to work at the bar and venue. "It's just the center of everything to me. I love getting to come back and play a really exciting, fun show at home, but especially there."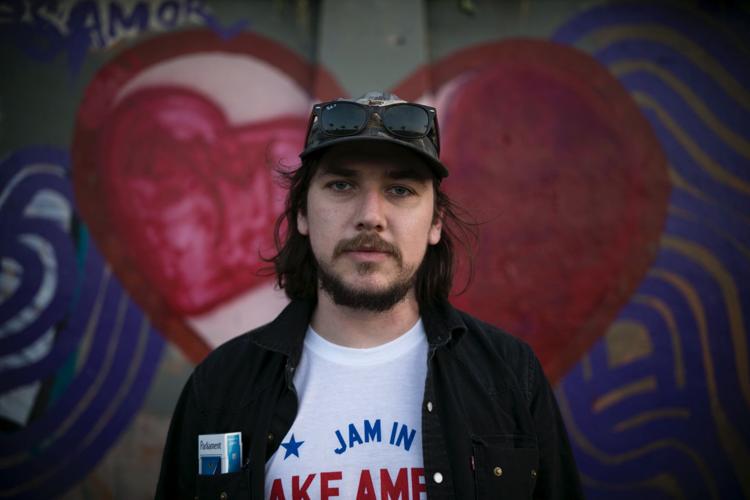 And while the Royal American has personal sentimentality to Osborne, it is merely one of the many local venues that is catching attention internationally. 
"People are always asking about the Charleston music scene," says Osborne of people he meets on tour. "Everybody wants to visit, especially people in Scandinavia. The town has a reputation because there is so much good music almost any night of the week. You can hear great Cuban music at Prohibition Tuesdays and see anything from jazz at Royal American to indie rock to country to punk, and that's just like the tip of the iceberg." 
As for Osborne's climb to current success, it hasn't been without its challenges. He's gone through the days of sleeping on the floor and working side jobs to make ends meet. Now, however, he's making a living out of touring as a musician, something that seems to be harder and harder to do as the music industry continues to shift.
It's been a long time coming but is all the more rewarding, he said. 
"You learn to manage your dreams a bit, too," says Osborne. "Things take work and take time. You don't just show up at an open mic and someone makes you a star. You believe in yourself and make opportunities happen; you hustle."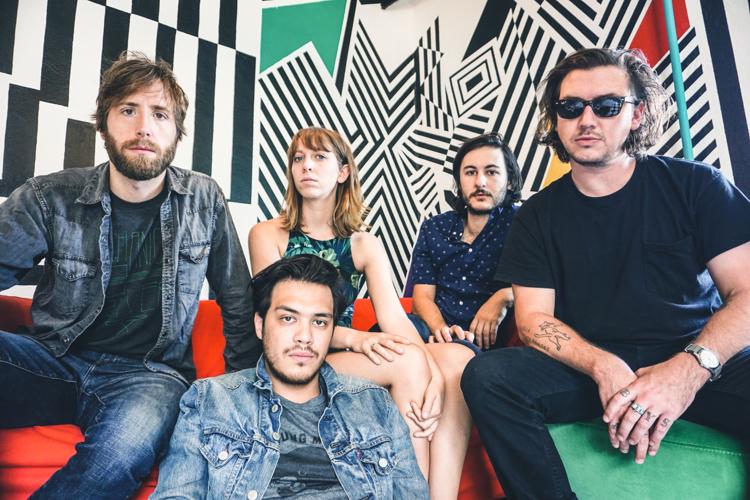 In addition to nonstop touring, Susto has been working on new material, though it is still a ways off from being recorded. And surprise; it looks as though it's taking a new direction, yet again. Osborne cites acoustic Spanish reggae as just one influential sound, though the compositions are far from being thoroughly developed. 
"I think in the way that our second album was different from our first, I think this will be different in that way," says Osborne. "The songs feel really good. The writing phase still has a long way to go, but I'm excited about what the road looks like right now with it. The story and what's been coming out, it feels really good to just get it out. And anytime I've written songs before where I felt like that, they've ended up feeling good for a long time."