When cool weather sets in and the Christmas holidays come along, the arts in South Carolina take on a certain sparkle, a particular cheer, a spirit that's hard to resist.
The Post and Courier arts team has scanned the local landscape, as well as the state's capital and Grand Strand, in an effort to catalog the most promising of the holiday happenings. This is by no means a complete list; rather, it's a curated selection of events we thing our readers might like to know about. If you notice that "Nutcracker" performances are missing from this list, there's a reason: They're getting their own story in Sunday's Life section.
What follows are three top picks in each of The Post and Courier's major markets, plus a compilation of 12 Charleston-specific merriments. There's much more on tap, and you can see a full listing online at postandcourier.com/events.
Grand Strand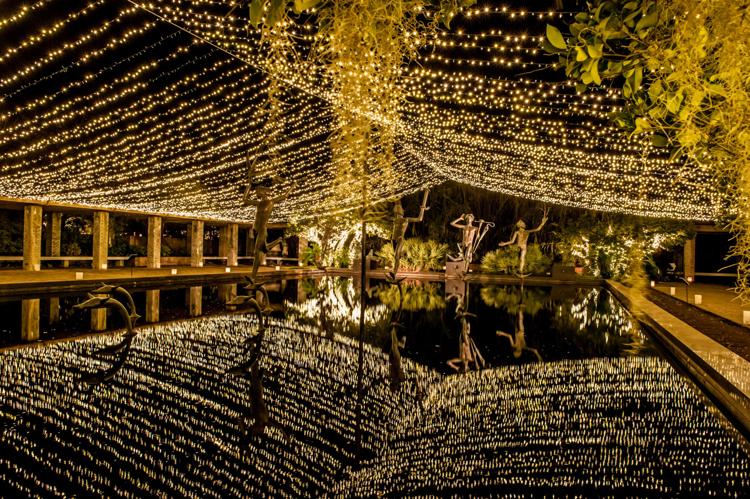 Georgetown to North Myrtle Beach will be alight with holiday energy. A common theme is illumination. Find decorative glow at several events.
The Great Christmas Light Show, open 5:30-9:30 p.m. from Nov. 24 through Dec. 31, is a drive-through amusement ride that features 2 million lights in more than 500 displays along a 1.5-mile route inside North Myrtle Beach Park & Sports Complex. Some of the installations are big, up to 55 feet tall, and many are custom-made for this light show.
Visitors will see 20 animated figures and holiday scenes. A new section features lights that are synchronized to music.
When you're done with the light show, stop off at Santa's Village to sip some hot chocolate, nosh on s'mores, see Santa's Express Train, experience the Go Ape tree-top adventure, go tubing down an inflatable slide and meet Old St. Nick. Santa's Village is open only on Friday and Saturday from Nov. 24 to Dec. 9, then nightly Dec. 15-31 (closed Christmas Day).
Cost is $15 per vehicle (1-15 passengers); $30 per vehicle (16-30 passengers); $60 per vehicle (31 or more passengers). Call 843-280-5570 to schedule bus visits. For more information, go to http://parks.nmb.us/festivalsevents/special-events/the-great-christmas-light-show/
Cars and lights are great, but boats and lights are better. The Intracoastal Christmas Regatta, a big boat parade in its 33rd year, is scheduled to start at 5 p.m. Saturday, Nov. 25, at the Little River Inlet in Myrtle Beach and travel south to the Dock Holidays Marina, arriving by 7 p.m.
A variety of viewing areas are available for those who prefer their lights afloat and on the move. If you're a boat owner and want to participate, go to http://christmasregatta.com/ or call 843-249-8888. If you want to donate toys for distribution to families who can little afford the extravagance of Christmas, you can drop off items at any marina in Little River or North Myrtle Beach.
If you prefer natural light (fire) over electric light, then be sure to visit Brookgreen Gardens, near Murrells Inlet, where you can experience "Nights of a Thousand Candles" the first three weekends in December.
The former rice plantation will be illuminated by more than 5,500 hand-lit candles (plus a bunch of sparkling lights). Walk the paths of the sculpture garden and wildlife preserve sipping warm cider and listening to gentle holiday tunes. And be sure to stop and marvel at the 85-foot-tall Christmas tree whose 100,000 lights are turned on at 5:45 p.m. each night.
The event tends to get busy, so buy tickets in advance. Go to www.brookgreen.org/NightsofaThousandCandles.html, or call 888-718-4253. Members pay $15 for adults and $10 for children; nonmembers pay $20 for adults and $12 for children.
Columbia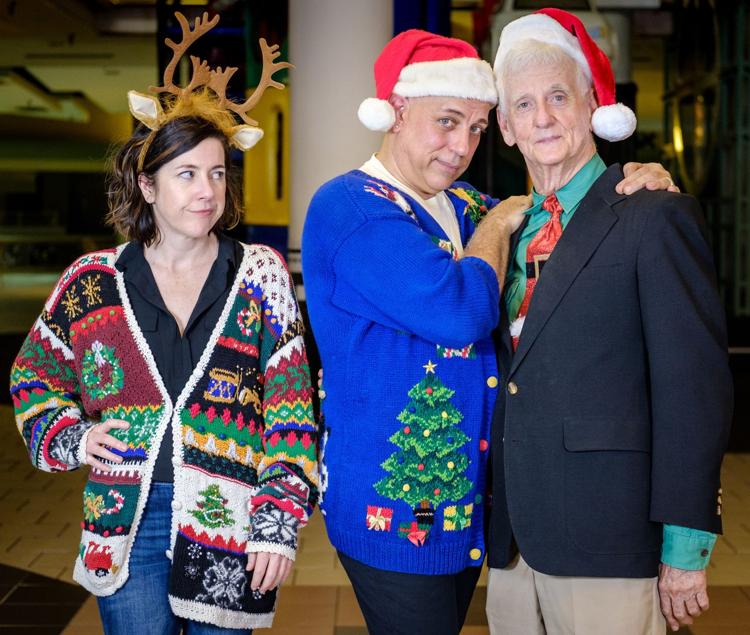 The state capital has a bounty of events, from family-oriented outdoor activities to big indoor performances.
You can find lots of lights in the Midlands, too, and nothing is quite as beautiful as holiday illumination by a body of water, right? Holiday Lights on the River, in Saluda Shoals Park, delivers that beauty.
It's the Midlands' largest drive-through light show, featuring more than a million mini-bulbs and more than 400 animated displays.
Drivers enter Saluda Shoals Park at the east entrance, located between Wendy's and Aldi at 6071 St. Andrews Road, and exit onto Bush River Road. The route is new this year. Family activities include a hayride shuttle to the Wetland Walking trail, a ride on the Saluda Shoals train, a laser light show along the wetland trail, a tube slide, arts and crafts, Santa's gift shop, roasted marshmallows, an iceberg climbing wall and photo opportunities with Santa. Nominal fees may apply.
Holiday Lights on the River runs 6-10 p.m. through Dec. 31 (except Thanksgiving, Christmas eve and Christmas day). Admission is $15 per car; $25 for a 15-passenger van; $40 for a bus. For more information, go to http://www.icrc.net/holiday-lights.
Trustus Theatre, Columbia's go-to venue for thoughtful stage plays, is doing something a little different for the holidays this year, "A Christmas Miracle at the Richland Fashion Mall." The show, directed by Abigail McNeely, is an original comedy by The Mothers, Trustus' resident sketch comedy and improv troupe.
"A Christmas Miracle at the Richland Fashion Mall" tells the story of a Christmas store owner struggling to stay in business given that the mall is dormant during the holidays. No bustle. No Santa's lap. No strollers and crying kids.
She's joined by the owner of the glass figurine store next door, and by employees of the chain bookstore nearby. Hijinks ensue.
The show runs Dec. 1-16 on the Thigpen Main Stage. A Talk-Back with cast and panelists will follow the Dec. 10 performance.
Tickets are $20-$28. For details, tickets and more, go to http://trustus.org/event/christmasmiracle/.
Or consider attending "CMA Jazz on Main: Jingle Bell Jazz," presented by the Columbia Museum of Art.
Take in the Noel Freidline Quartet's special spin on holiday and seasonal favorites. Freidline has been a featured artist in Charlotte Symphony's "Magic of Christmas," so he knows his way. He brings clever arrangements to Columbia, infusing the space with holiday spirit.
Hear "Christmastime Is Here," "Here We Come A'Wassailing," "Let It Snow," "The Hanukkah Song" and "Deck Us All With Boston Charlie."
General admission tickets for the Dec. 8 show are $35, $28 for members, $5 for students. Table seating is available. For more information, and to book a reservation, go to www.columbiamuseum.org/jazz-main.
Charleston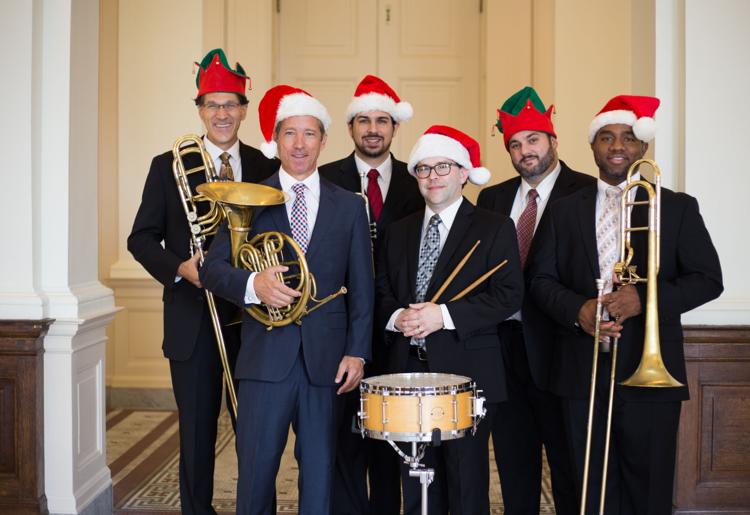 In Charleston, the holiday events are many and varied, from light shows to stage shows, and include several musical performances.
Let's talk about the theater first. Charleston Stage is mounting once again "A Christmas Carol," based on the book by Charles Dickens, and adapted by Julian Wiles.
The classic show, presented as a musical, runs Nov. 29 through Dec. 20 at the Dock Street Theatre. Featuring Ebenezer Scrooge, Tiny Tim and the spirits of Christmas past, present and future, "A Christmas Carol" is just the sort of thing to kindle those warm holiday feelings and put you in the right frame of mind.
The production includes Christmas card sets, colorful costumes, a live orchestra and professional actors.
Tickets are $26-$68 and available online at www.charlestonstage.com.
On the musical front, prepare for "Holiday Swing" presented by the Charleston Jazz Orchestra on Dec. 2 at the Charleston Music Hall. Two sets, at 5 p.m. and 8 p.m., will feature guest vocalist Quiana Parler, music director Charlton Singleton and the big band performing hits from their Season Nine plus arrangements of holiday favorites, such as "Santa's Baby," "Joy to the World," "O Come, All Ye Faithful," "Baby It's Cold Outside," "Christmas Song," "All I Want for Christmas is You," and more.
It's hard to sit still in your seat. You might need to get up and dance. It's always a romp.
Tickets are $25-$60 and available at https://charlestonjazz.com.
The Charleston Symphony Orchestra is going for broke this year, with four Christmas-related programs that are certain to excite a wide array of music lovers.
First up is "Holy City Messiah," performances of Handel's great masterpiece in Charleston (7:30 p.m. Dec. 7, Cathedral of St. John the Baptist), Mount Pleasant (7:30 p.m. Dec. 9, St. Andrew's Church) and Summerville (4 p.m. Dec. 10, St. Theresa the Little Flower Catholic Church). Taking the lead on this program is the Charleston Symphony Orchestra Chorus, led by Robert Taylor. The performances will be conducted by CSO Music Director Ken Lam.
"Holiday Strings" is a program set for 7 p.m. Dec. 13 at the Charleston Library Society, featuring the CSO String Quartet playing lots of holiday numbers, from Irish carols to pop songs to sing-alongs.
Next up is the CSO's "Holiday Pops" concert, 7:30 p.m. Dec. 16 at the Gaillard Center. Led by Principal Pops Conductor Yuriy Bekker, the orchestra will perform a variety of familiar tunes, including "White Christmas," "Klezmer Nutcracker," "Ave Maria," "12 Days of Christmas," "Sleigh Ride" and other sing-along favorites. The Charleston Children's Chorus will join the festivities, which also include special surprise appearances. A second performance, geared for families, is scheduled for 4 p.m. Dec. 17 at Charleston Southern University's Lightsey Chapel.
Finally, the CSO will present its "Holiday Joy" concert, featuring the inestimable Canadian Brass joined by CSO brass players, at 7:30 p.m. Dec. 20 at the Gaillard Center. Last year the local team nearly outshined the famous Canadians. This year expect the competition to ramp up.
For more information and tickets, go to www.charlestonsymphony.org.