The second annual High Water Festival has been sold out for more than a month, but for the privileged ticket holders, the two-day, two-stage music festival in North Charleston Riverfront Park will be showcasing some serious talent in the Lowcountry this weekend.
The 15-acre park along the Cooper River, with its lush tree-dotted field, playful water fountains and winding architectural wall, creates a nice landscape for a spring outing. Last year's inaugural High Water Festival fit the space well, with plenty of grass to go around for the 10,000 attendees to soak in some sunshine and music.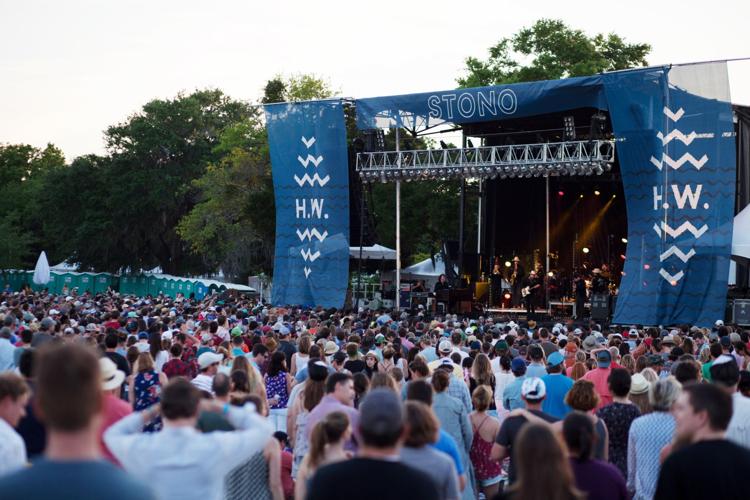 The April 21-22 festival, returning for its second sold-out year, was brainstormed and curated by a former Charleston folk duo turned national sensation Shovels & Rope, who had the idea to jam with their buddies and some acts they admired for a weekend in one of their favorite cities.
Rooted in roots, Americana and country music, the 2017 lineup featured some star-studded groups that Charlestonians were biting at the bit to snag tickets for, like The Shins, The Avett Brothers, Margo Price and Nathaniel Rateliff & The Night Sweats.
The planning and organization of the event, from a well-placed food truck village and defined beer areas such as "The Porch" to the quick interchanging of acts between two stages, was most likely a factor in hosting the event a second time around. High Water also featured some fun outdoor games to keep things interesting, such as giant beer pong.
Running the show is AC Entertainment, the same company who puts on huge festivals including Bonnaroo, Sloss and Forecastle.  
Last year's VIP tickets offered private access to premier spaces, such as a shaded lounge retreat by the water, better restrooms and closer views of the main stage.
Those same features will be back again this year, presumably along with more activities and infrastructure. Already, the additional "experience" options have expanded, from a "Pass the Peas" dinner to oyster education classes. The "Low Tide Social" kickoff party is back and supported by Charleston PBR, featuring a Lowcountry boil from The Smoking Pot and fresh oysters from Seaborn Oyster Company. 
When it comes to the music, the headliners are just as big as ever and the early afternoon acts are pleasantly diverse. Here are some things anyone should know about the acts playing this year's High Water Festival. 
Three of the biggest bands
Jason Isbell and the 400 Unit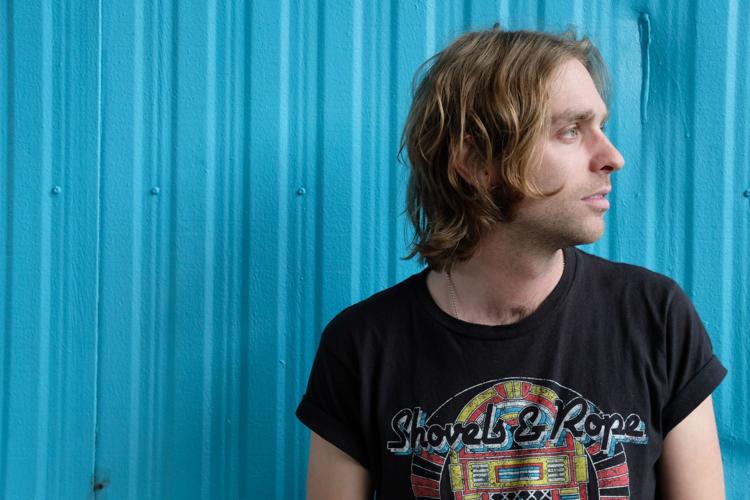 Jason Isbell and the 400 Unit have a bit of a tie to the Lowcountry through guitarist Sadler Vaden, who was raised in Charleston.
"I remember my friends and I used to go to Folly Beach and then we'd go over to this old abandoned storage shed on James Island where we would practice and play," said Vaden in a July interview with P&C. "It was very warm, especially in the summer. But I miss that stuff. And an old beat-up van that we bought from Michael Trent from Shovels & Rope's old band, The Films. I miss the innocence. But then who doesn't? As you get older, who doesn't?"
The Southern rock/alt-country group just racked up two Grammys for best Americana album, "The Nashville Sound," and best American roots song, "If We Were Vampires." Isbell and crew are sure to be showcasing that album and song live at Riverfront Park when they headline the first night from 8:45-10:15. 
Band of Horses
Sunday's headining act, Band of Horses, also has some ties to Charleston. Not only have the band members relocated to The Holy City, but they also just recorded an album with local record producer Wolfgang Zimmerman, who also has worked with local acts Susto, The High Divers, Brave Baby and The Artisanals. 
The folk rock band famous for "The Funeral" but also garnering attention for a popular shift back to old indie rock tendencies in its latest album, "Why Are You Ok?", will close out the High Water Festival with the final set from 8:45-10 p.m. Sunday. 
Jeff Tweedy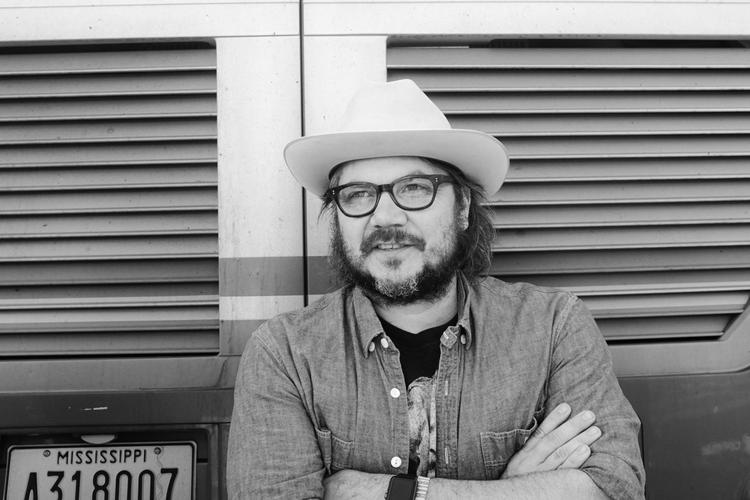 The name Jeff Tweedy might not particularly ring a bell, but the name Wilco should. The frontman and singer/songwriter for the '94-formed project ranging from arguably most-famous "Yankee Hotel Foxtrot" to most recent "Schmilco" has a prime slot on the first day of the fest.
Though Wilco is still active, Tweedy has taken on his own solo project along with collaborations with some notable names in the industry, like the legendary Mavis Staples, who he's written songs for frequently. And his solo music is sad, really sad. But we'll see what he brings to the stage at High Water. 
Tweedy will be acoustic finger-picking and singing ballads from 7:45-8:45 p.m. Saturday. Maybe he'll throw in some Wilco favorites. 
Three local bands
With so many bands in the High Water lineup with ties to Charleston, including curators Shovels & Rope, it's hard defining what exactly "local" means. Here are the three Charleston acts who live in town between tours that you should be catching on stage. 
The High Divers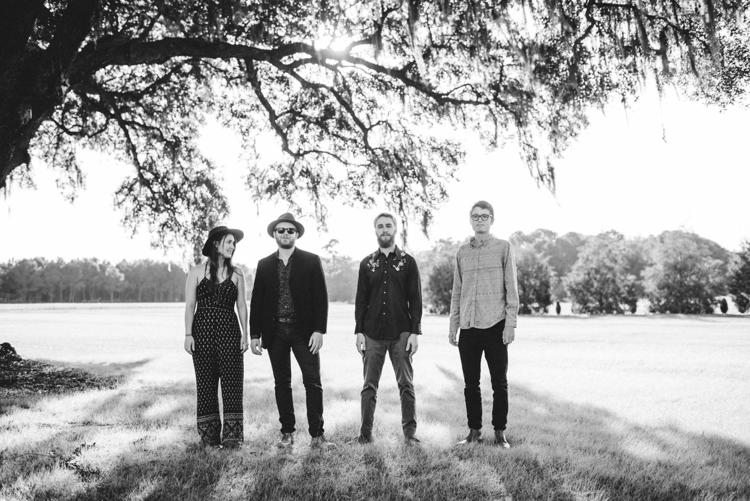 That's right. Though not officially on the High Water Festival lineup or schedule, Charleston's very own "Summertime" rockers The High Divers will be playing. The band entered the festival's ReverbNation competition to join the lineup at 12:30 p.m. Sunday on the Stono stage.
"We are so excited and honored to be included in this amazing festival, and we can't wait to share the stage with some of our favorite artists," says keyboard player and singer Mary Alice Mitchell.
The groovin' group, which survived a terrible car crash last year and has been back on the road since recovering, will be kicking things off on the second day with both old favorites and new tunes from March disc, "Chicora." 
Susto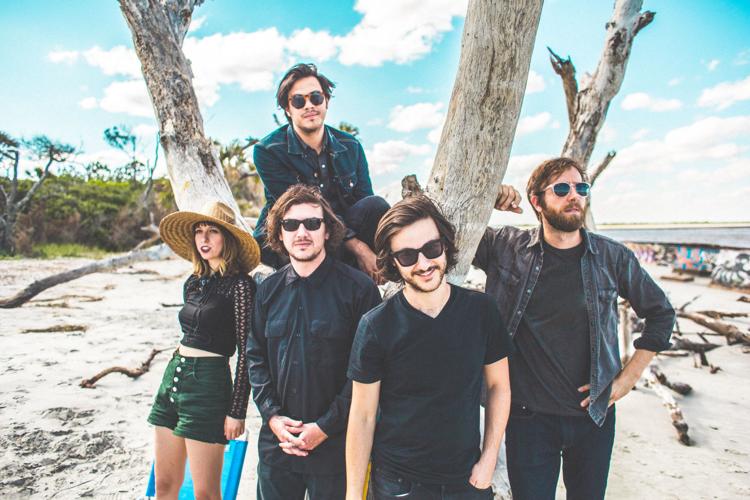 At this point, there may be no introduction needed for current Charleston breakout band, Susto. Following in the footsteps of Shovels & Rope, these locals have been garnering national success and are still riding the wave of tour dates following last year's release of "& I'm Fine Today," which blends atmospheric symphonies with psychedelic stories and down-and-dirty country croons. 
"I like the intimate stuff too, but it's also fun to grow into bigger venues," said lead man Justin Osborne during an October interview with The Post and Courier. 
This will be a big one for sure, and one that locals are surely looking forward to from 7:45-8:45 p.m. Sunday. It will be the band's first concert in town since The Royal American parking lot show.
Shrimp Records Family Band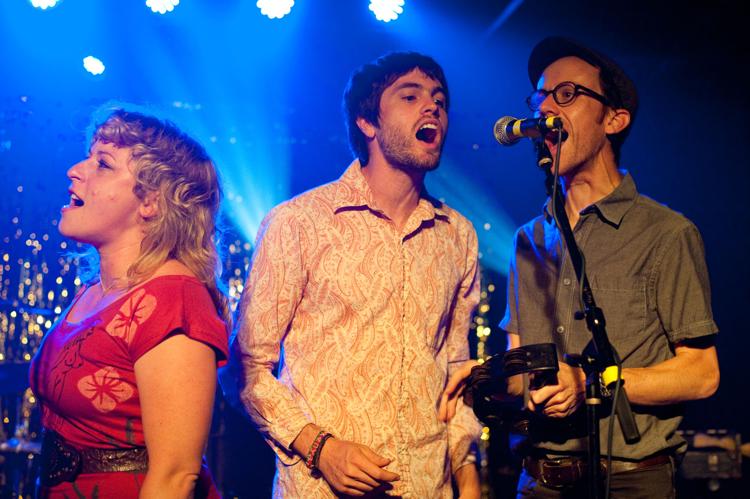 Established in Charleston in 2009, The Shrimp Records Family Band is a local music collective near and dear to Cary Ann Hearst and Michael Trent of Shovels & Rope, who were an integral part of its founding.
The rare local super group consists of Shovels & Rope along with members of Indianola, Punks & Snakes, Mechanical River, Bill Carson and Slow Runner. And it also was part of last year's High Water Festival lineup. Collaboration magic is likely to happen on stage during this collective's 4:15-5 p.m. Saturday slot. 
Three bands you need to know
Not everyone playing the High Water Festival has two recent Grammys under their belts like Jason Isbell, but there are some incredibly talented performers gracing the stage who you might not know too well. Here are three of those performers falling in some of the earlier time slots. 
Valerie June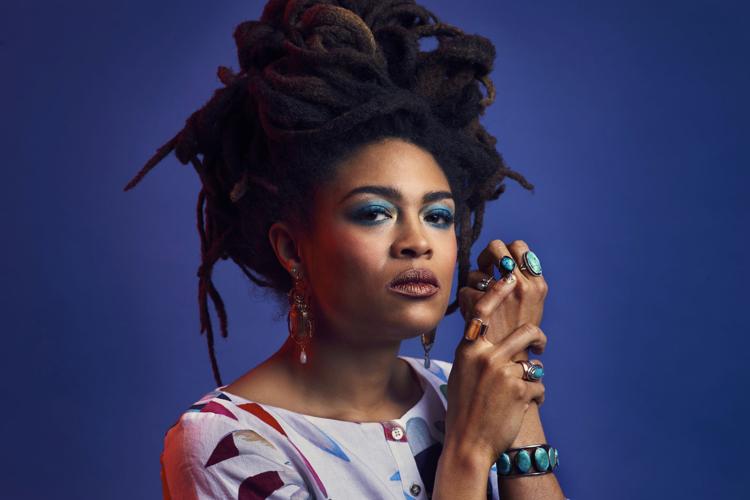 Folk meets the blues in the repertoire of an emotional singer/songwriter raised on gospel and immersed in a country lifestyle during her upbringing. Valerie June goes on walks in nature and retreats into herself each day to find her inner light and voice. It's been instrumental in her songwriting. 
"When I get quiet, the poems and songwriting start flowing," says June, who's toured with Norah Jones and Sturgill Simpson. "I go through so many positive thoughts and beautiful things in those moments. It lets you realign your energy and rejuvenate each day." 
Along with singing and playing guitar, June also plays the ukulele. She calls hers, which was a birthday gift when she lived in Memphis, "The Baby."
"The crowd loves The Baby," says June. "She's the sweetest little baby in the world. When she's playing 'Somebody to Love,' which is her only song, she's a healer of broken hearts."
I've been playing June's haunting, hypnotic ballad "Long Lonely Road" on repeat; it's chill-inducing. She'll play from 1:45-2:30 p.m. on Sunday. 
Weaves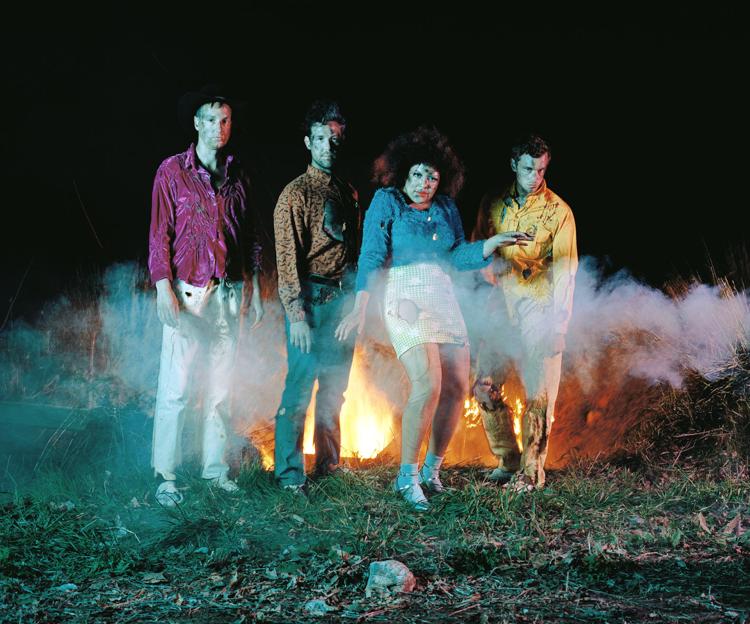 A Canadian indie pop band playing at the High Water Festival should be getting your attention with funky electro-jazz. Weaves' cover of The Beatles' "Help" is a prime example of a truly new take on a classic in the form of deconstructed guitar and bass riffs, spastic tinny drumbeats and off-kilter vocals (all in the best way possible). The act's originals may not be quite as odd but are definitely compelling. 
Weaves will open the festival, playing the first set of the day on Saturday from 1-1:45 p.m. 
Joshua Hedley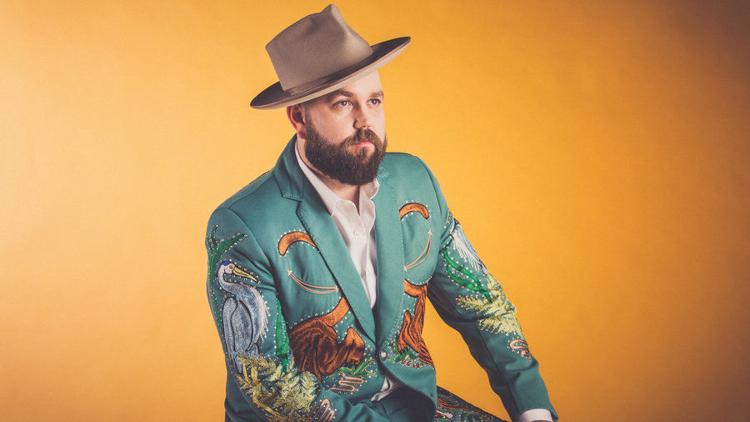 Joshua Hedley is a part of the current classic country resurgence rocking the industry along with names like Chris Stapleton. 
"I think it's starting to come back to a more traditional sound now organically," says Hedley, who plays a mean fiddle and dives deep into honest storytelling. 
Though he's playing an early set from 2:30-3:15 p.m. Sunday, he's someone to watch out for. 
As far as contemporary country, Hedley says it "isn't my bag" but he can respect it. 
"Obviously, you can't listen to my record and say it's not country music," he says. "But at the same time, who's buying Luke Bryan records? It's Betty on the farm, it's the high school quarterback who drives a truck, it's country people who are buying those records, so how can you say it's not country music?"
If you see Hedley in the crowd and want to strike a conversation, you can't go wrong with wrestling — he just went to Wrestlemania. He also loves cats and food; what a well-rounded guy. 
My personal three picks: M. Ward, Tank and the Bangas, The Wild Reeds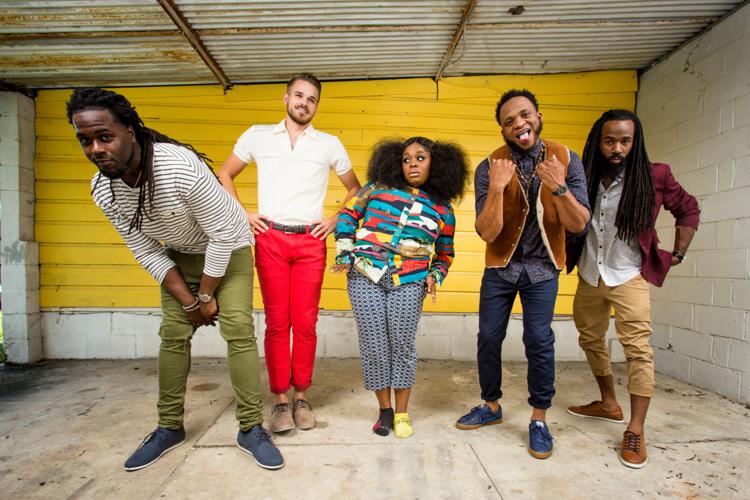 "Chinese Translation" by analog-recorded singer/songwriter M. Ward is one of my playlist staples, while 2017 NPR Tiny Desk winners Tank and the Bangas will be bringing some top-notch New Orleans funk to the fest. Female-fronted The Wild Reeds from L.A. have some heavenly harmonies among emotional build-ups that are sure to tug on the heartstrings.